The roar of fast cars and the smell of clean air inundated Battersea Park on the weekend, as the spectacle and fanfare of Formula E came to London. I was thrilled to join the Virgin Racing team for the closing event of what has been an electrifying inaugural season.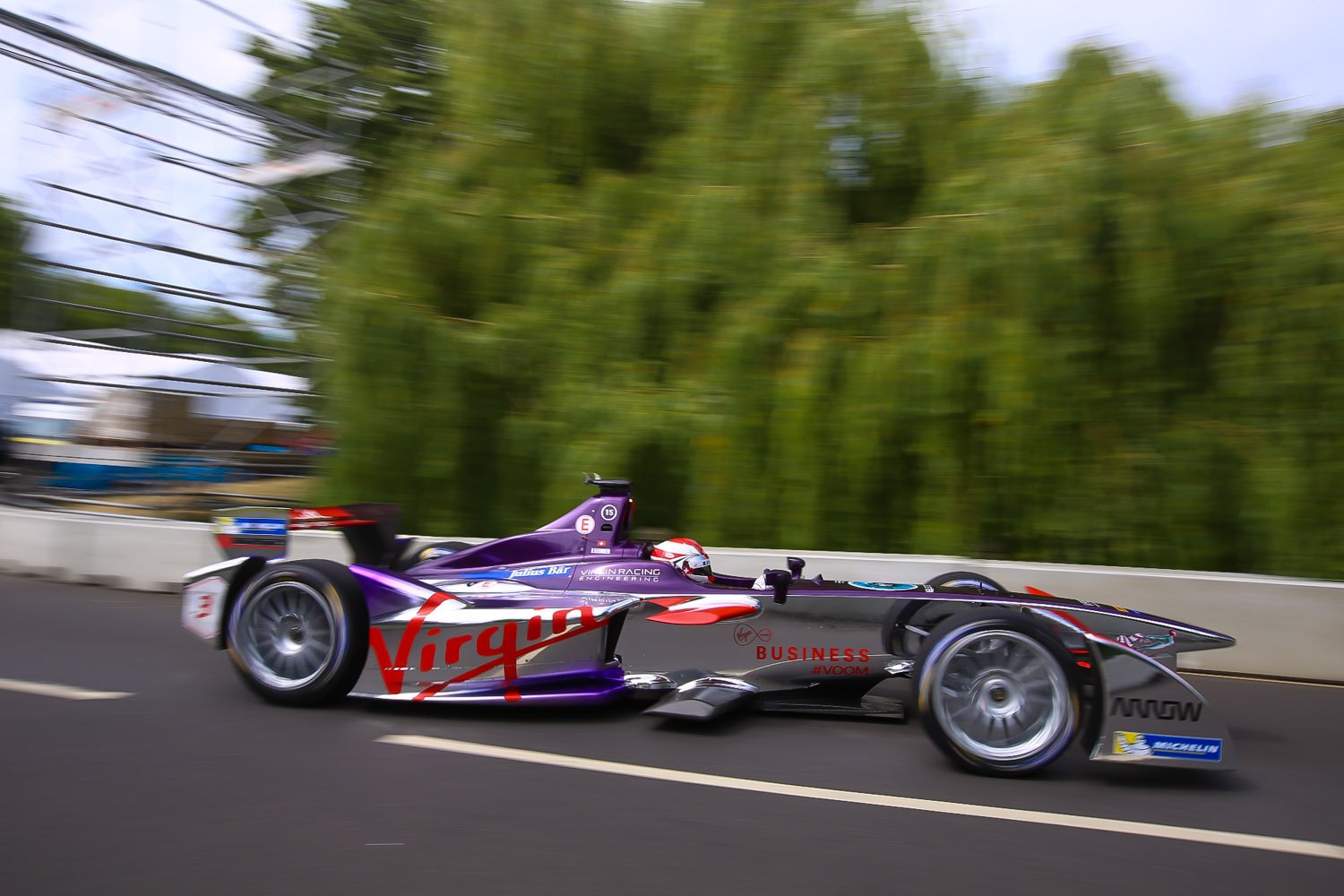 Image from Virgin Racing
Battersea Park provided the most fitting setting for Formula E yet – a green haven, lined with roses, in the middle of the UK capital; the perfect place to experience the future of clean energy and sustainability.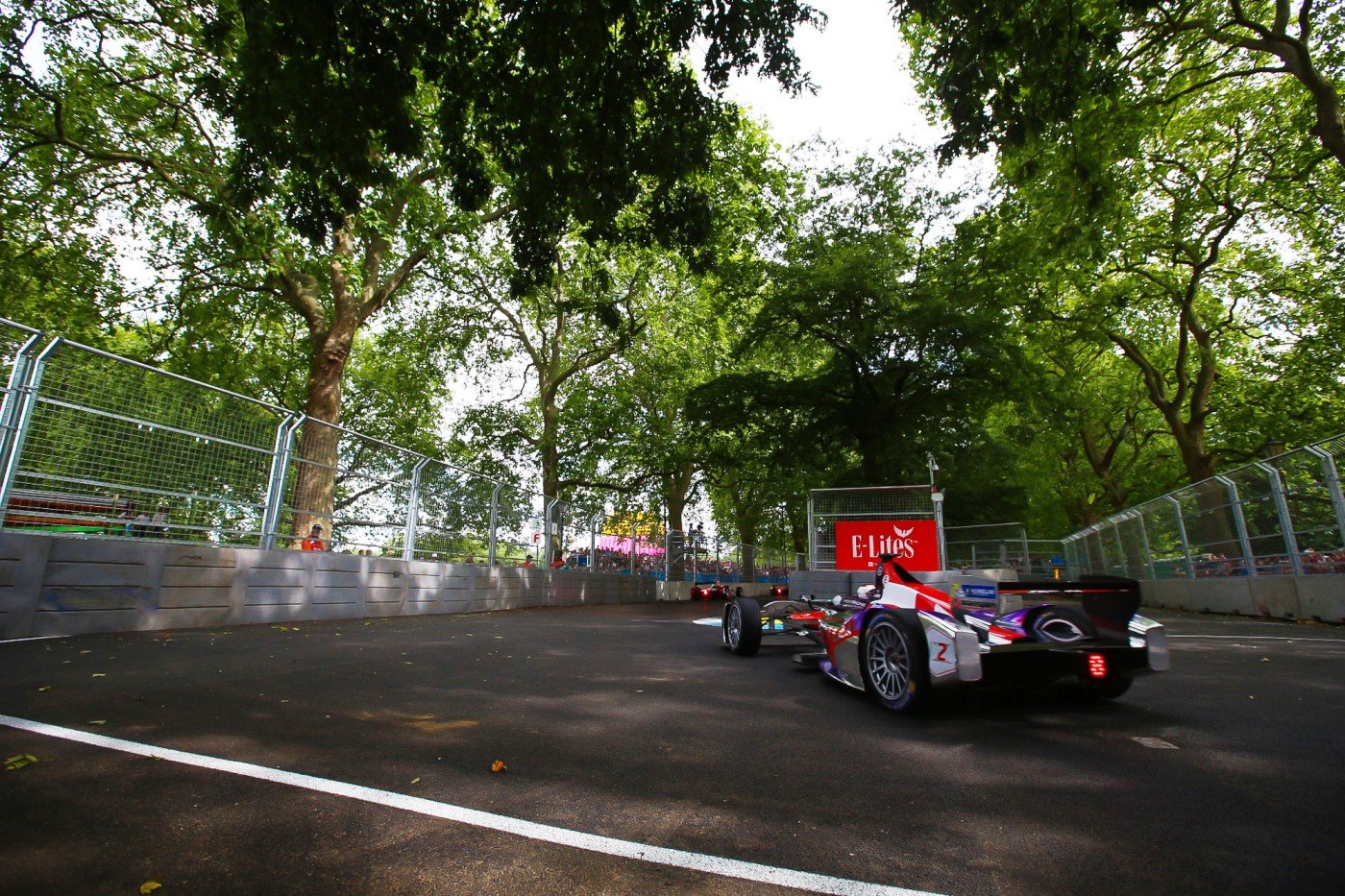 Virgin Racing kick-started the weekend with an exciting announcement, a new partnership with the DS brand, which will see the creation of the DS Virgin Racing team for the next series. DS Motorsport Division and Virgin Racing Engineering will combine their technological expertise, so that we can compete at the highest levels and win future championships.
The partnership also highlights our ambitions to be at the forefront of pioneering new technology to aid the evolution of everyday electric vehicles. We believe that Formula E will do for the electric car, what Formula 1 once did for the road car – but this time, make green sexy. My prediction is that Formula E will overtake Formula 1 in years to come.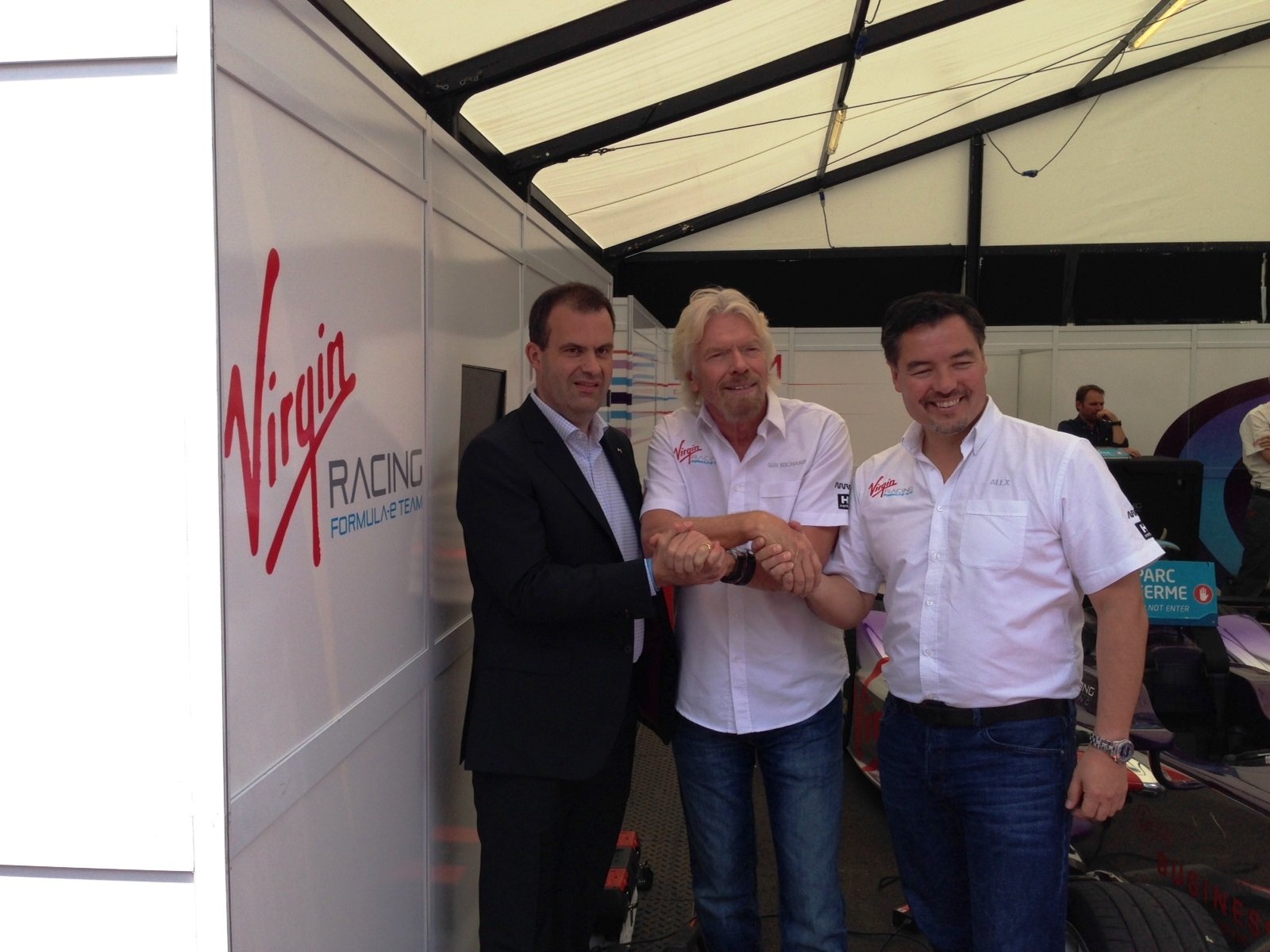 Image by Alice Nash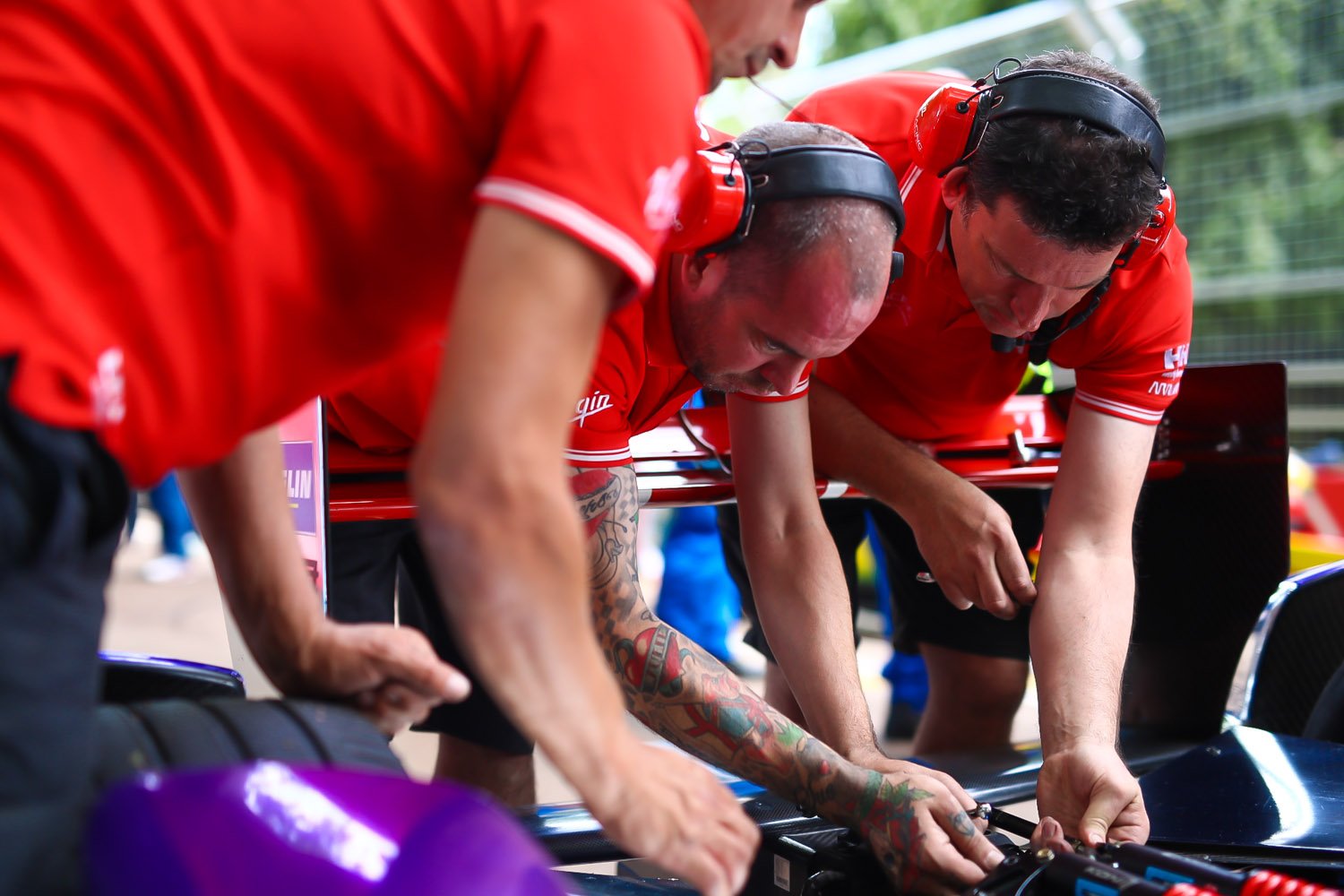 Image from Virgin Racing
I enjoyed visiting the pit with will-i-am to say hello to Virgin Racing drivers Sam Bird and Fabio Leimer, and the team of engineers, who were hard at work assembling the cars in front of our eyes. Will jumped in the car and tried it on for size – we might just have ourselves a new driver for next year! From the pit we got swept up in the sensational atmosphere of the grid.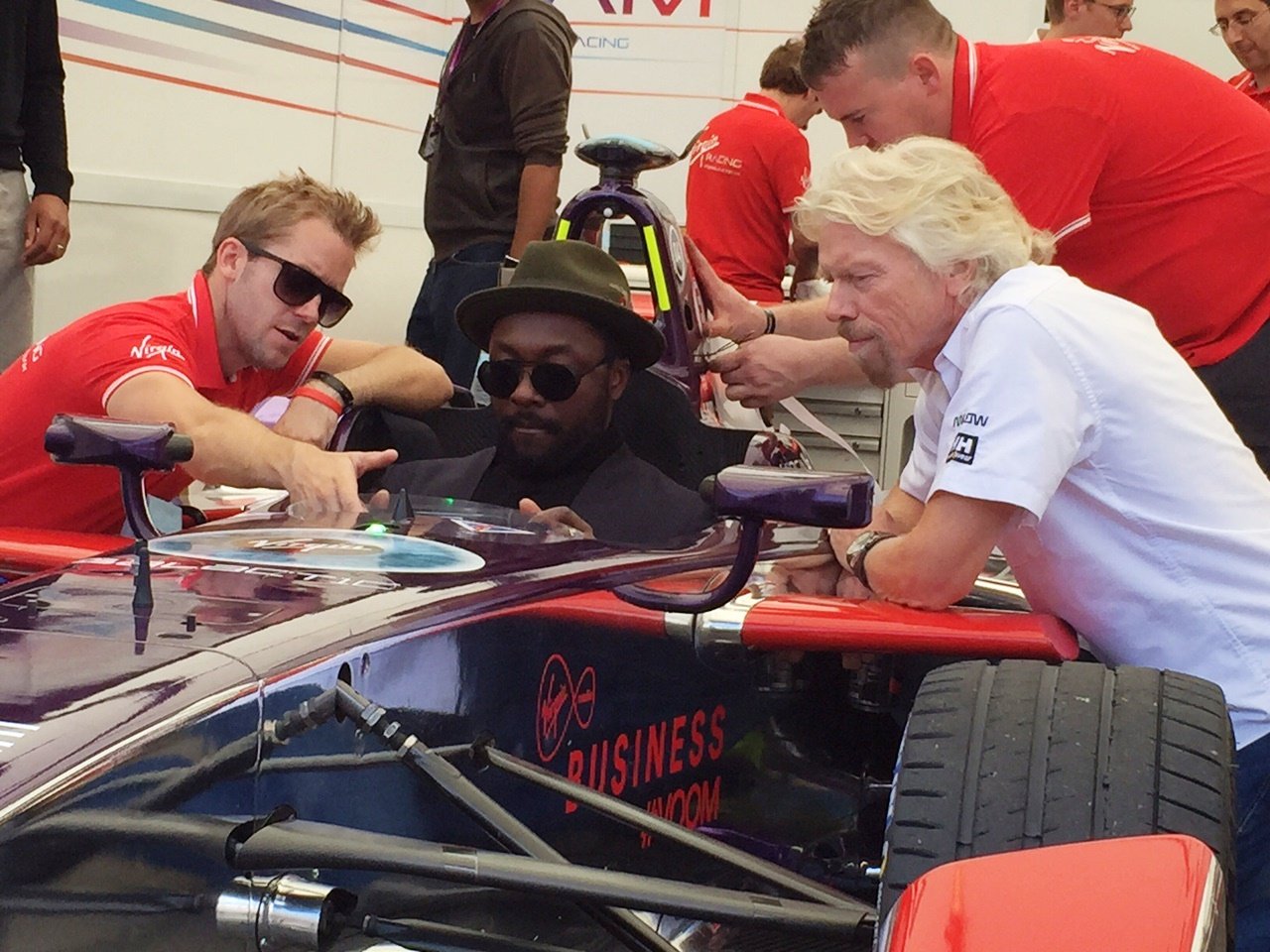 Image by Charmaine Clarke
Image by Alice Nash
Walking along the tree-lined track, I had a great time meeting Formula E fans and checking out the competition. It was a thrill to see Sam race off with the Union Jack emblazoned on his car. In an exhilarating end to the inaugural championship, Sam did not disappoint the home crowd, driving aggressively to work his way from fourth place on the grid to the top step on the podium. As the only British team in the championship, it was wonderful to finish with a win in London – a feat that brought the Virgin Racing team to finish in fifth place overall.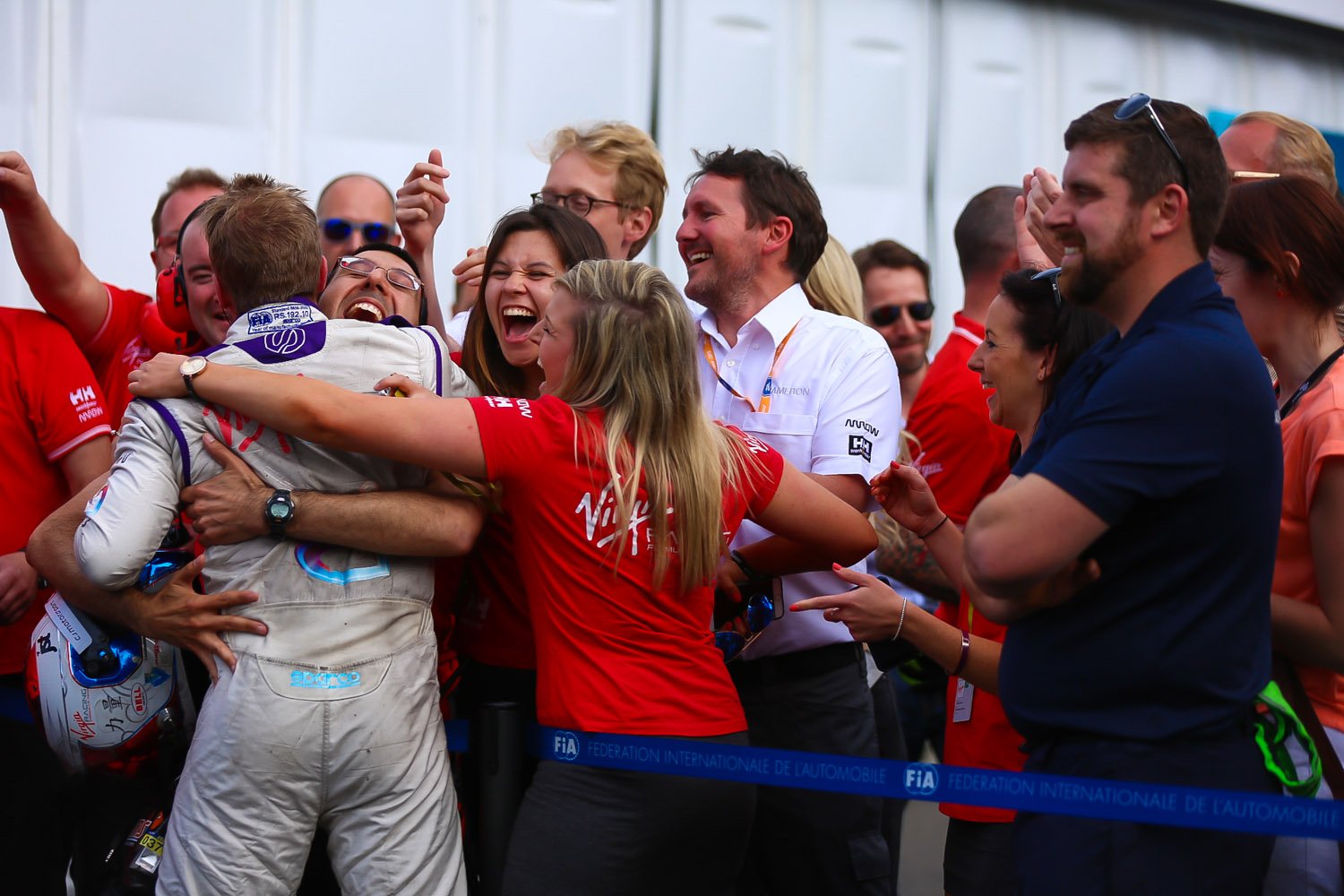 Image from Virgin Racing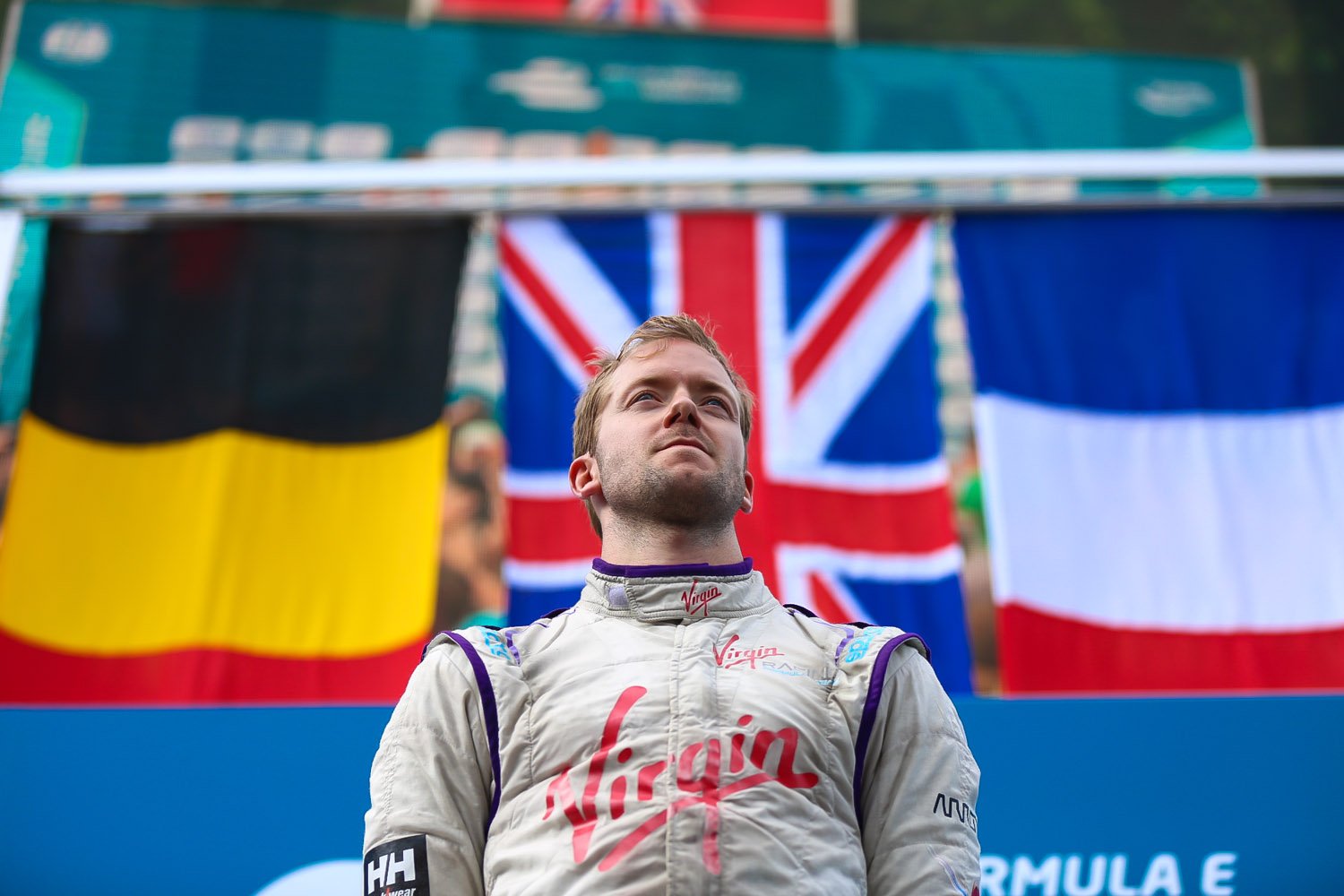 Image from Virgin Racing
Image from Virgin Racing
What a great end to the first season of Formula E. This sport is the future of motorsport, and will champion the future of motoring in general. We're already looking forward to seeing what the next series brings, and how it will help us shape a better future for our grandchildren.