Never one to stick to convention, and always one to break the rules and do things differently, years ago I took to the wind and waves, kitesurfing with a delightful lady called Denni Parkinson on my back. She just so happened to be naked. The world cried 'fake!' and 'photoshop!', but I can tell you that it really happened. In fact, it was Denni's photographer boyfriend who had the idea for the shot. We had a lot of fun, and I remember catching my wife Joan's eye as she watched on from the beach!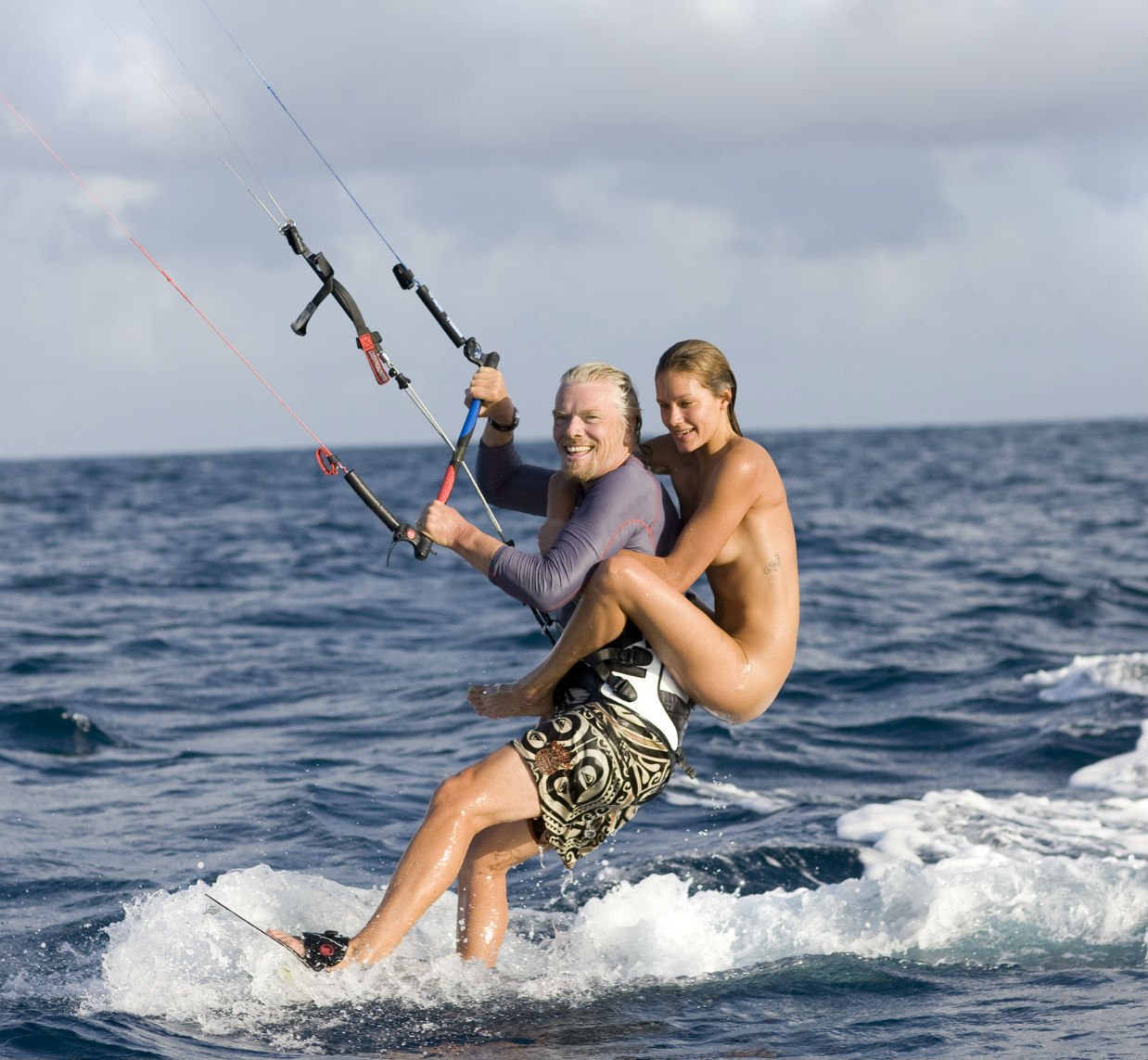 Since then I have been seeking out new ways to make the sport even more exhilarating. As well as supporting the Virgin Kitesurfing Armada, last year we managed to break the Guinness World Record for the most people on a kiteboard at one time – as three daring ladies clung to my back.
It's now become common practice on Necker Island and Moskito Island to try kitesurfing challenges like these. Here's my son Sam on his 30th birthday, kitesurfing with his wife, Bellie in tow.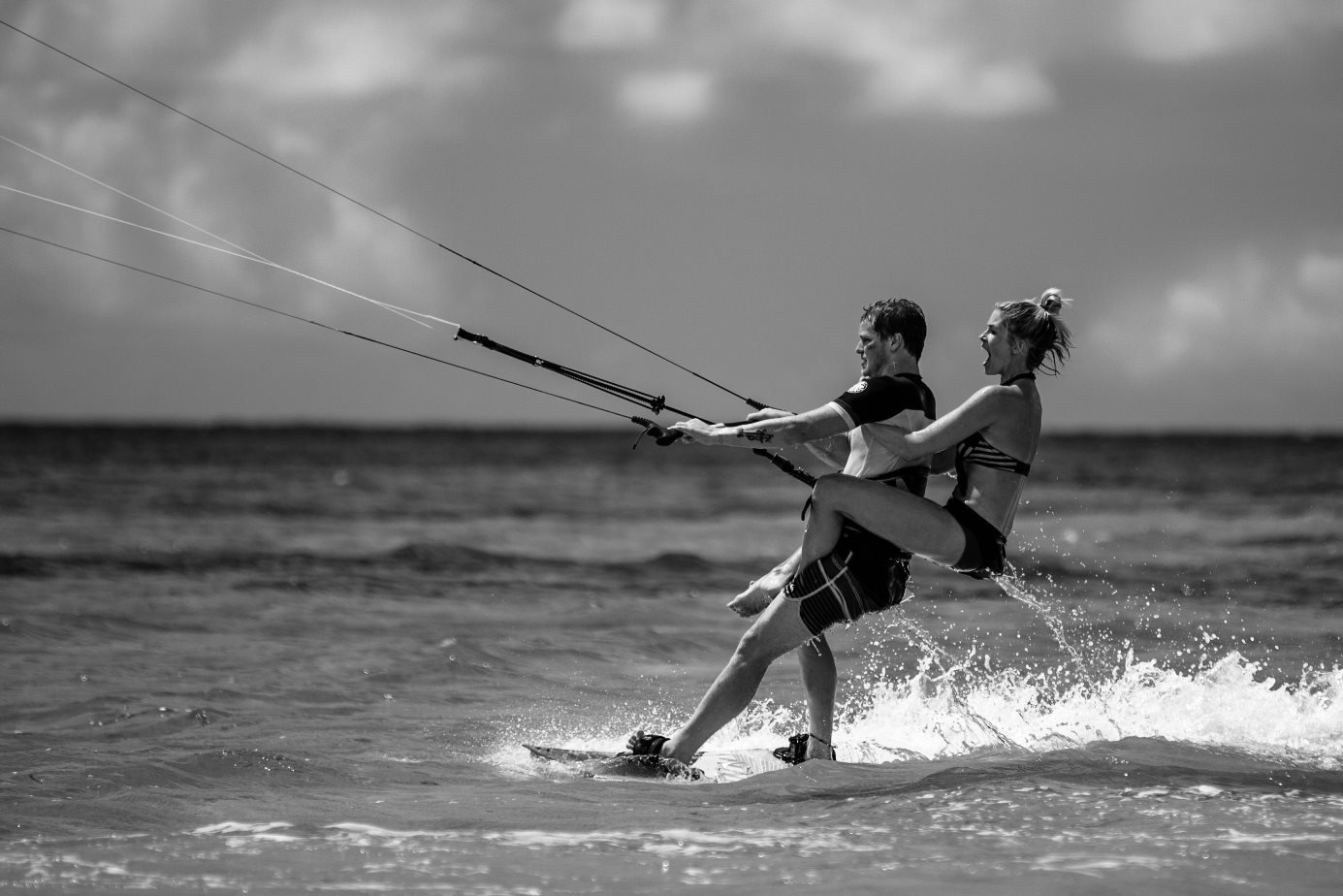 Image by Charlie Dailey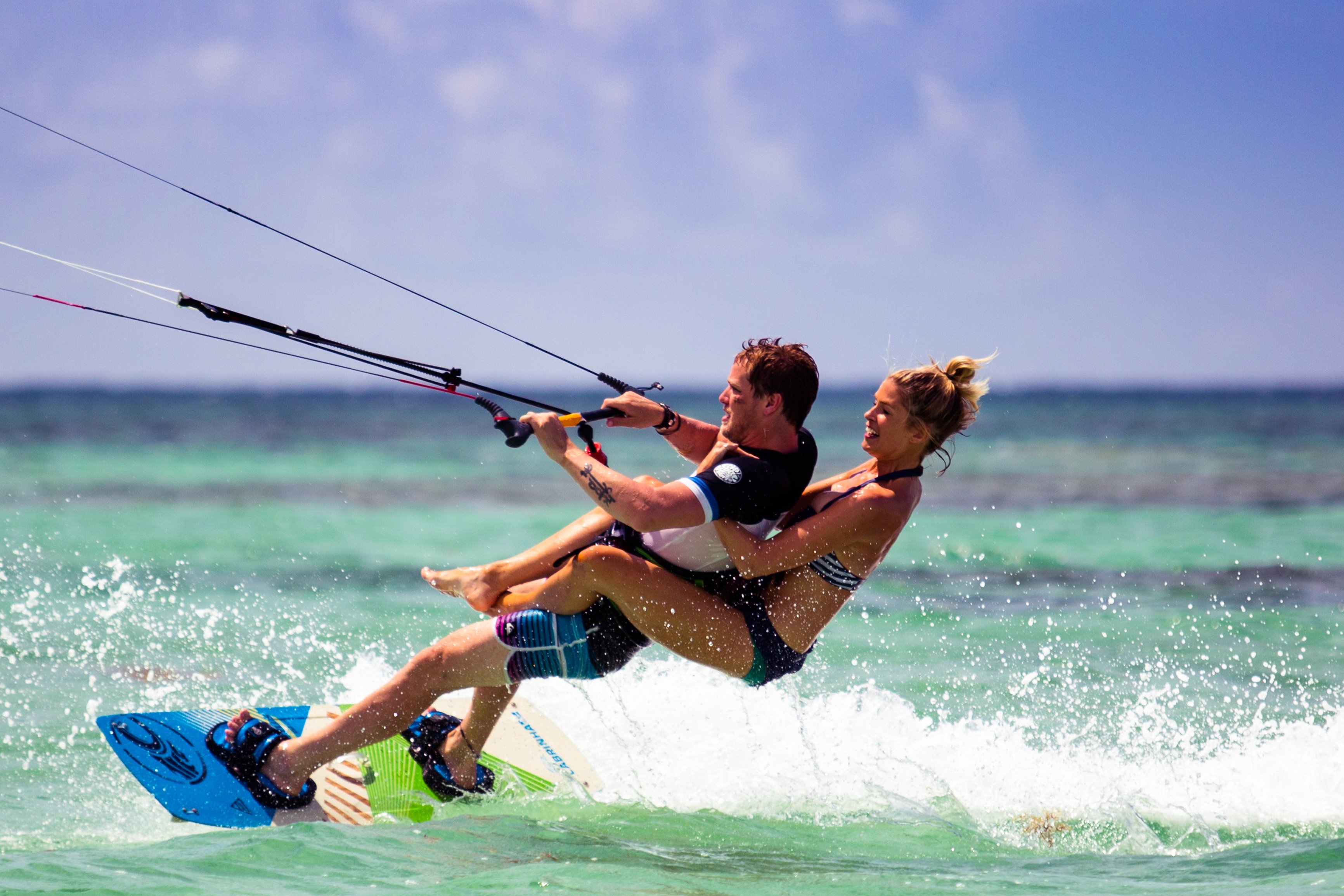 Image by Charlie Dailey
Member of our watersports team, Elias has also been giving me a run for my money. Getting air with two people is not easy! I love watching others get out there and push the boundaries of the sport. It's not only thrilling to do, but also to watch.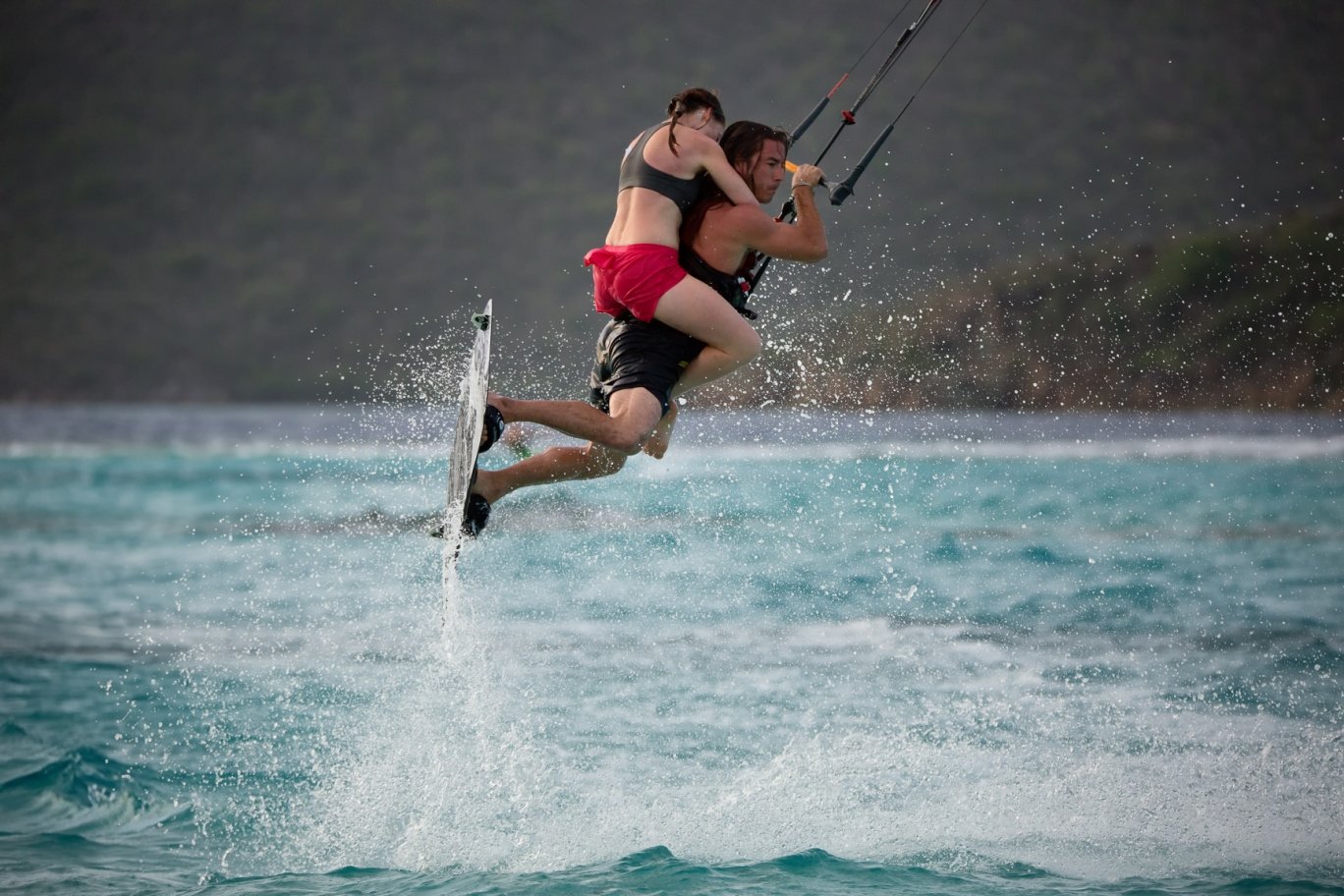 Image by Marco Bava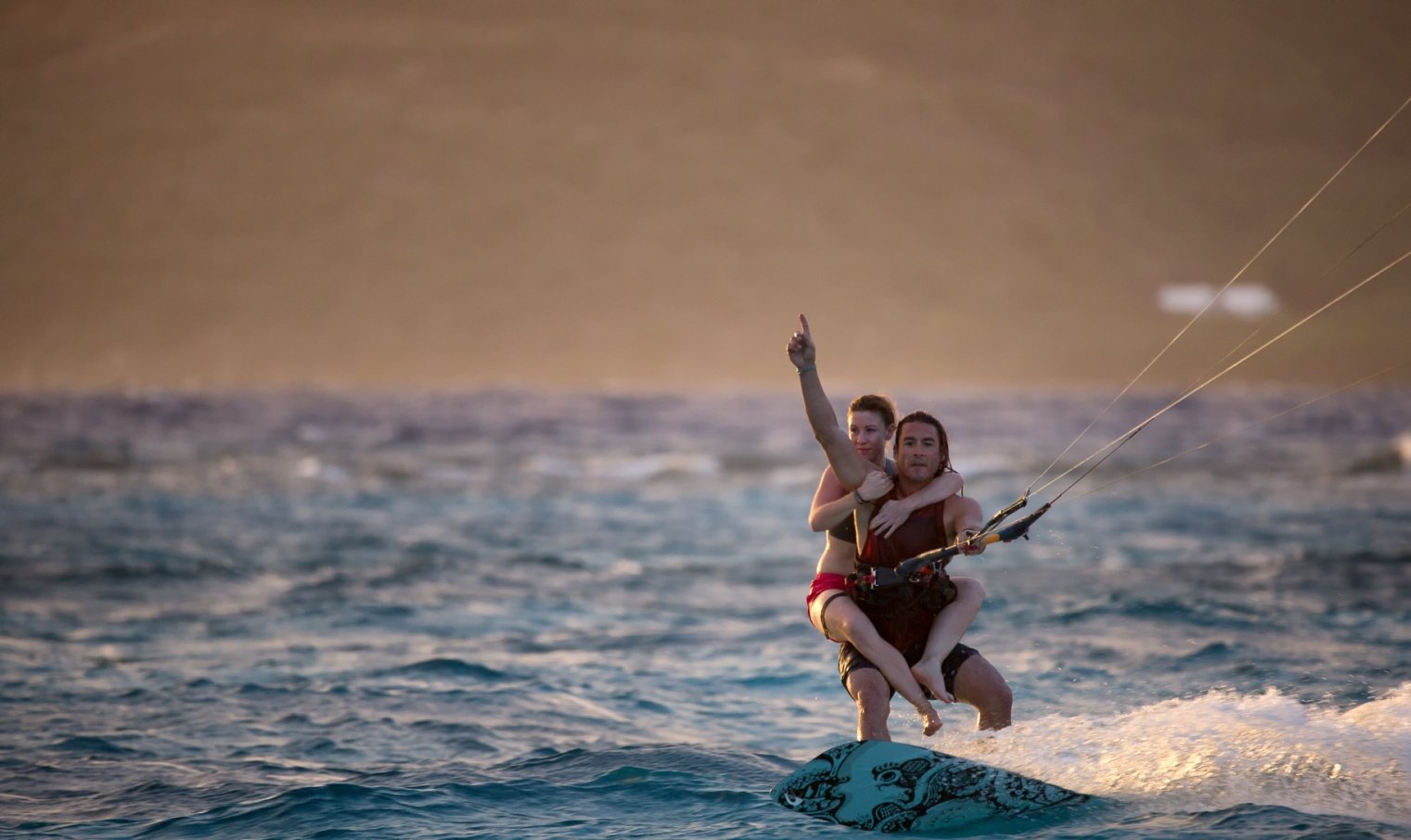 Image by Marco Bava
I am most happy when I am kitesurfing – give me a kite and a board and you won't wipe the smile off my face. There's a feeling of freedom and an extraordinary rush of adrenaline that comes from kiting. With Sam and Elias hot on my tail I'm already thinking up new tricks to try next… Watch this space.