When opportunity knocks, always say yes. You never know where it might lead you. It might lead to starting a business, or a new career. It will almost certainly lead to adventure.
When we started Student magazine, a young lad named Julian Manyon was listed as our Vietnam Correspondent. He was a teenager I had met in the UK. We both shared the belief that the Vietnam War was a terrible mistake and should be stopped. We both wanted to do something about it too.
I started Student Magazine to protest against the war and raise awareness about other causes I believed in. While I had no idea how to run a magazine, I just started it and learnt how to do it along the way. It's a principle I've followed ever since: if you don't know how to do something, say yes and learn how to do it later.
Image from Virgin.com
Julian took the same attitude with a different approach. He wanted to go to Vietnam in person to report on the war. Student didn't have enough money to send him (we barely had enough money to buy dodgy takeaways to feed the team pulling all-nighters down in the basement!). So I called up The Daily Mirror and told them they had a great story on their hands: a 17-year-old was going to report on the Vietnam War. If they paid his expenses, they could use his reports too, and get a scoop about a kid out on the frontlines. It was quite a negotiation!
Image from Virgin.com
The Mirror agreed, and Julian went out to Vietnam, where he reported for Student superbly on the war. Most movingly, he interviewed a North Vietnamese doctor about the death of Vietcong soldiers through dysentery. Julian had no experience of reporting in situations like that whatsoever – but he said yes, then learned how to do it later. Having visited Vietnam recently, his reports came flooding back to me, and I began reminiscing about him as we floated up the Saigon River to the Củ Chi tunnels.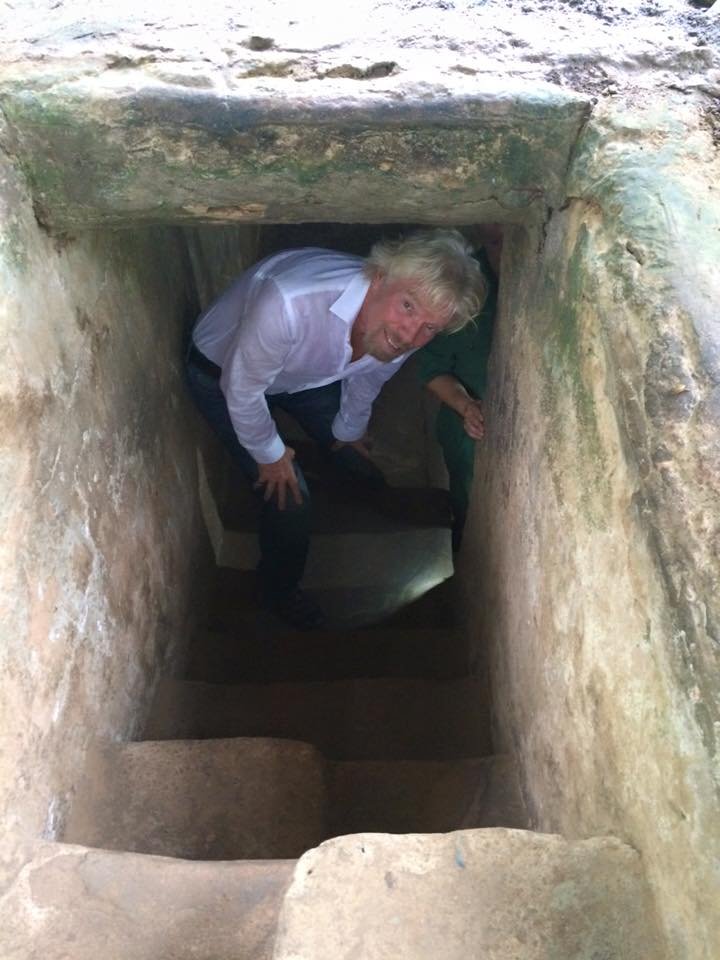 Image by Greg Rose
Julian went on to graduate from being Student's Vietnam correspondent to a stellar career in journalism. He served as ITV News Middle East Correspondent, Asia Correspondent and Moscow Correspondent, and was the first British journalist to enter Tikrit, Saddam Hussein's hometown, while reporting on the Gulf War. He won a well-deserved Gold Medal at the New York Television and Programming Awards in 1999 for his reporting on conflict.
It's an extreme example, but it just goes to show that if you get an opportunity you should grasp it with both hands – then learn how to do it as you go along.