Today might just be the most important day of our lives – it's certainly the biggest turning point for our futures. More than 193 world leaders are meeting at the UN in New York City to make a brave commitment to the Global Goals: a set of ambitious, but achievable milestones that will change the world for the better for everyone.
Image from Global Goals
We can be the first generation to end extreme poverty, the most determined generation in history to end injustice and inequality, and the last generation to be threatened by climate change. But we must do it all in the next 15 years.
The Global Goals cover 17 key areas of sustainable development, which affect absolutely everyone. No matter where you live, how much money you have, or how much you enjoy your life, you will be gravely affected if we pull up short of achieving these goals.
The world's leaders have made the brave decisions, now it's up to all of us to commit to taking bold action. We have seven days to make the Global Goals famous – because if the goals are going to work, everyone needs to know about them. We must tell everyone. Once the goals are famous, they won't be forgotten. And once all seven billion people in the world know about them we must act. No matter who you are, it's time to read up about the Global Goals and tell everyone you know about them.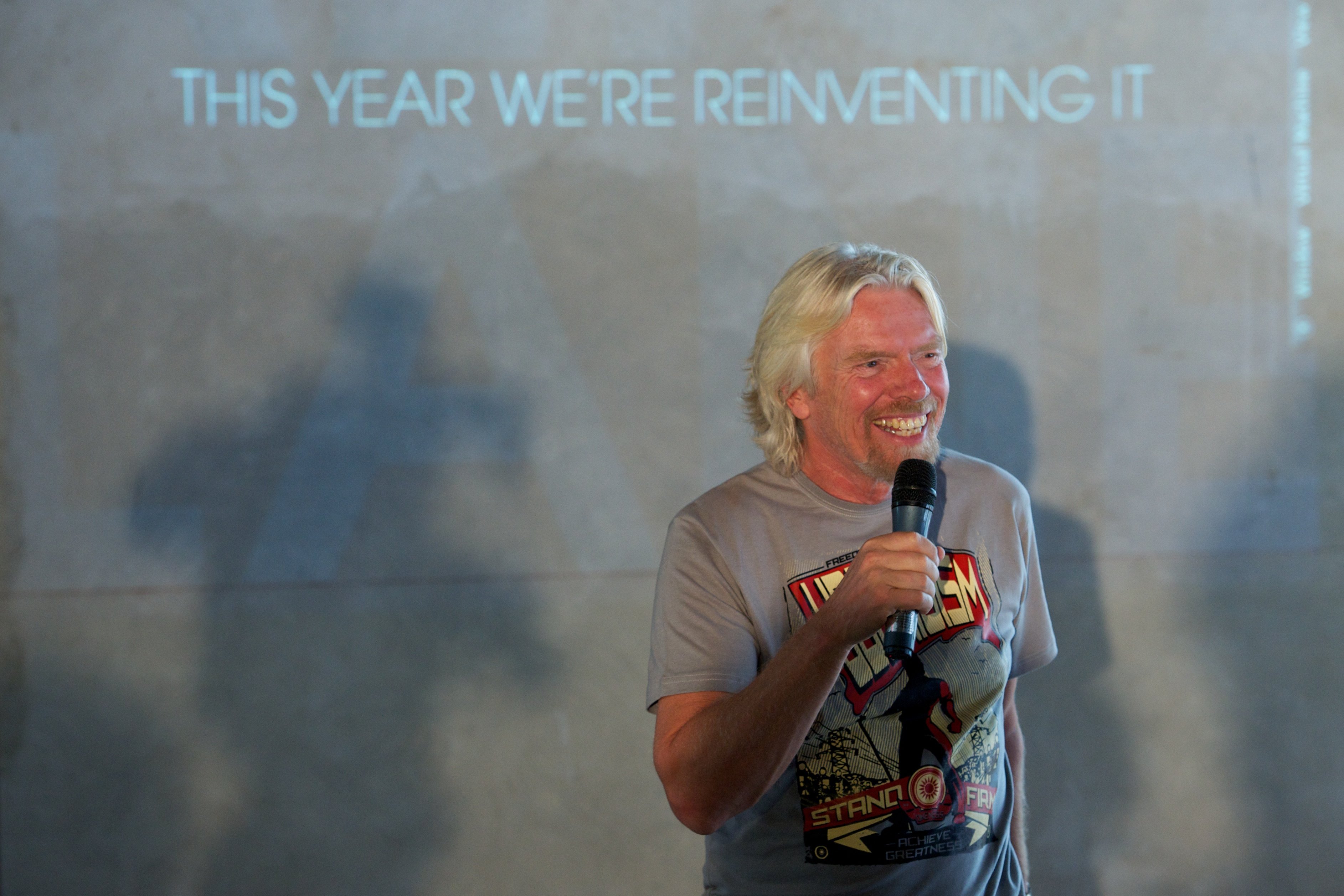 Image from Virgin Active South Africa
To make the goals famous, Virgin has formed the Global Goals Alliance. Everyone has the power to be a hero and make a real difference in the world. So, we're calling on global citizens to visit the Global Goals Alliance website or download the app, and transform into superheroes, complete with capes, masks and a powerful message.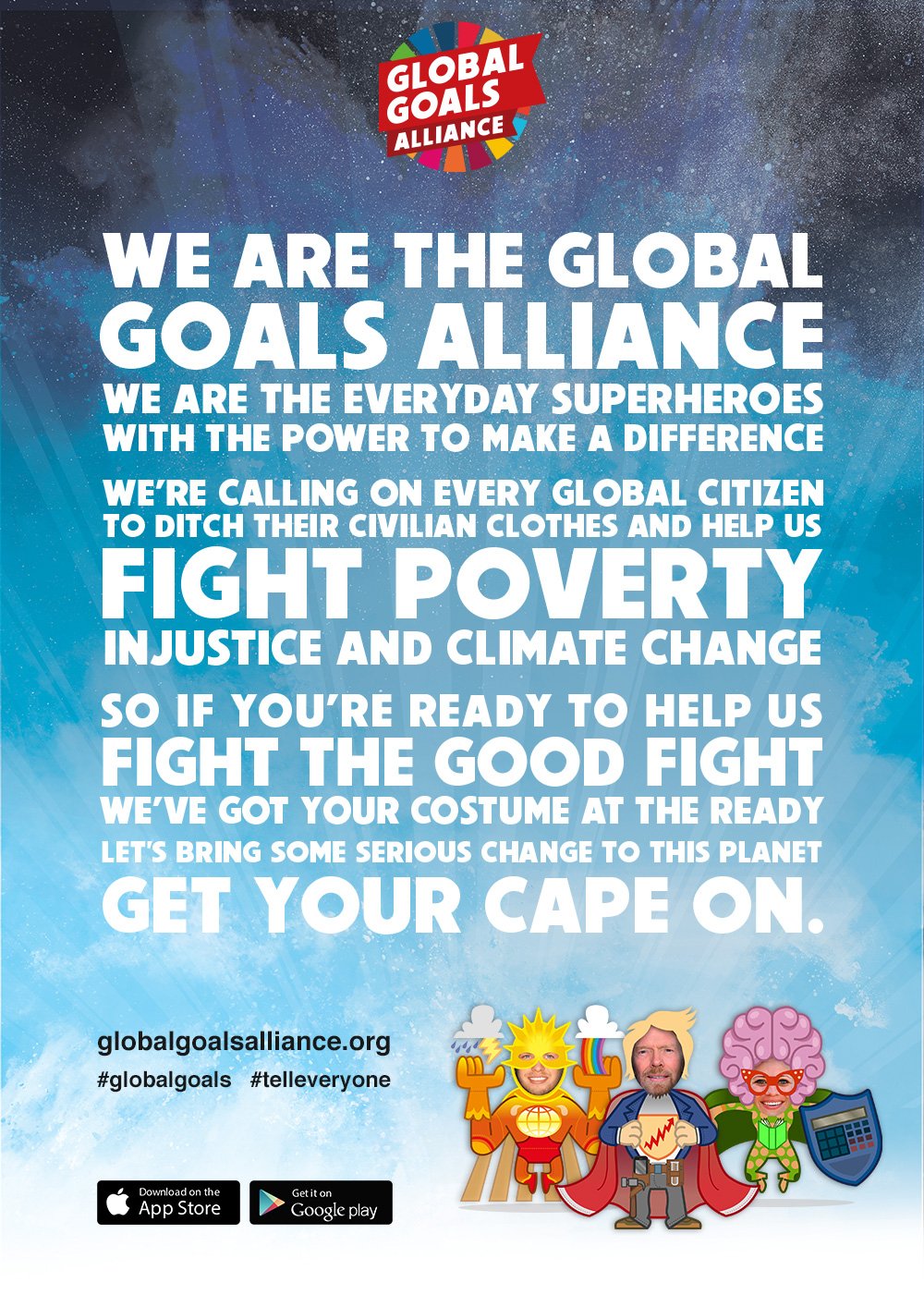 Image from Virgin.com
The superest power is people power, and together we can bring some serious change to the planet. Let's seize this very important moment in time. The clock is ticking. We have 15 years to get the world on track to a better future. Join the Global Goals Alliance today and #TellEveryone about the #GlobalGoals.
Image from Virgin.com
Image from Virgin.com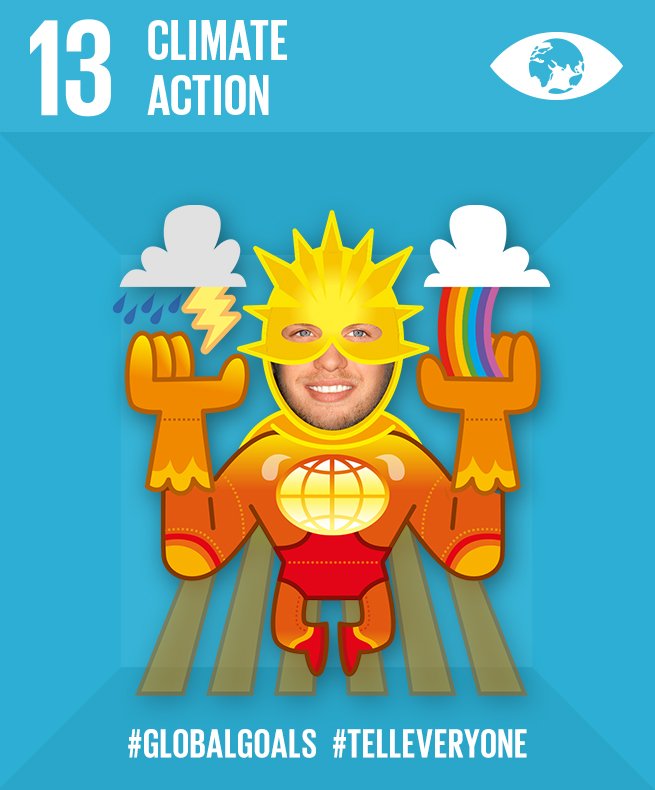 Image from Virgin.com