We started LauncherOne with the same vision as SpaceShipTwo for Virgin Galactic: to open space to many more missions by dramatically decreasing the price of flights. The LauncherOne small satellite rocket program began in a rented art gallery in Pasadena and a Mojave hangar dedicated to Virgin Galactic and The Spaceship Company. As the team continued to design and test concepts, they envisioned a commercially viable launch service for the neglected and underserved market of small satellites that were getting smaller and more powerful but languished in racks waiting to hitch rides on groundbased rockets that were getting larger and more expensive.
Richard Branson Virgin Orbit team
The team has made so much progress - they are the newest Virgin company, Virgin Orbit. Virgin Orbit continues to test in Mojave, where they test structures and the liquid propulsion system and are starting wet dress rehearsals for the launch system, and they build rockets in our 150K sq foot facility in Long Beach CA. This is the team launching the small satellite revolution, in front of one of our LauncherOne rockets.
Our rocket will be attached to our 747 air launch platform, dropped, and once in orbit part of it will travel around Earth at roughly 18000 mph delivering satellites.
Virgin Orbit rocket
What is all this for? Like other Virgin companies, Virgin Orbit is the ultimate consumer champion, enabling an exceptional customer experience for small satellites that will vastly improve our access to data. The market has already responded positively to Virgin Orbit, whose customers range from NASA to OneWeb and Sky and Space Global and others. Our affordable, reliable, and responsive launcher will open up even more opportunities for small sats and the industries they service.
orbit satalites
Image from Sky and Space Global and AGI
Space access is a tremendously exciting and necessary pursuit but just like all ground-based activity, success requires that our service is not only provable but also operational, repeatable and profitable. Our engineers are innovating both in the design of structures, avionics and propulsion as well as cutting edge manufacturing and launch operations using their ingenuity and the latest technology. For example, we have been printing rocket parts in-house that have accelerated the pace of innovation from one year to one month.
virgin_orbit_3.jpg
Image credit: Virgin Orbit
For as much energy we are investing in getting our launch service and our customers off the ground and into orbit, we are equally ensuring that the usual problems that plague businesses don't ground us. The team is applying their ingenuity to business solutions, working smarter and driving down production costs. Everyone at Virgin Orbit knows the importance of their role in launching cost-effective, flexible and routine missions to space for our customers.
Virgin Orbit Richard Branson team
And that is probably why it is so inspiring to visit Virgin's space companies. I have found that our space businesses all hold a palpable sense of a greater purpose. The Virgin Orbit brand was introduced last week in Long Beach, and their brand purpose statement makes it clear that the team takes pride in their work and in creating a new sector within a new industry. Not only is the team boosting small satellite payloads for companies that will improve our lives with data from space, they are also committed to lifting up the next generation of engineers and rocket scientists and opening up a future of untold possibility.
satalite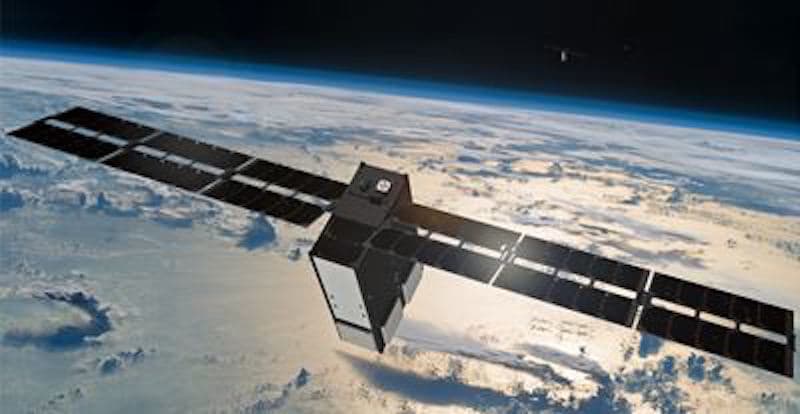 Image from Sky and Space Global
As I often say, our people are our biggest asset. Virgin Orbit is fueled by a genuine family spirit, one that affects communication, teamwork, the integration of rocket parts to launch and flight operations, and customer experience. Listen to the team in their own words describe Virgin Orbit's vision and purpose.