From separation to togetherness. From punishment to rehabilitation. From despair to hope. I am fortunate to enjoy all kinds of experiences, but few have been as transformative and moving as the first ever TEDx talk held in a California Prison.
"That's a sound you only hear in the movies, right?" asked the officer as the distinctive buzzer signified the entrance into Ironwood State Prison opening. I've visited prisons before, but nothing can prepare you for it. It's important to leave all preconceptions at the door, and go in with open eyes and mind.
It was an honour to learn from everyone present at one of the most forward thinking institutions in the US. All too often correction systems focus upon shackling rather than supporting those most in need.
Here, education is a priority, most of the prisoners have vocations, many are actively studying and innovative technology is being adapted. As the likes of the Ford Foundation and San Francisco District Attorney George Gascon highlighted at Ironwood, supporting education in prison is simply common sense for reducing recidivism and reforming characters.
I was fortunate to be onstage with Scott Budnick, who runs the excellent Anti-Recidivism Coalition. We talked about the power of second chances, and why we at Virgin support giving former offenders jobs. Some of our best employees have spent time in prison (including yours truly!) and we work closely with the likes of Working Chance in the UK and Toll Holding in Australia. I was keen to hear from the 200 or so prisoners among us, rather than merely speak at them, so we soon opened up for questions. The inmates were initially shy and nobody volunteered to ask the first one - until I offered a free flight to London for whoever did!
We discussed the failed war on drugs, and how bail systems can criminalise people unnecessarily. The comments from the prisoners were far more eloquent than I could manage, so it was no surprise when many Incarcerated TEDx Speakers took to the stage themselves and stunned the audience with their insights. Marquise Clark explained why he is "Grateful for the Opportunity" of being able to learn in prison. He has transformed himself from a gang member into a business student, and spoke movingly of how he is working to turn his life around.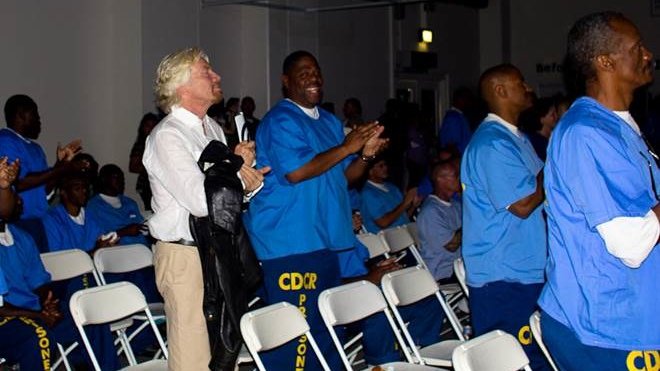 Image by Christine Choi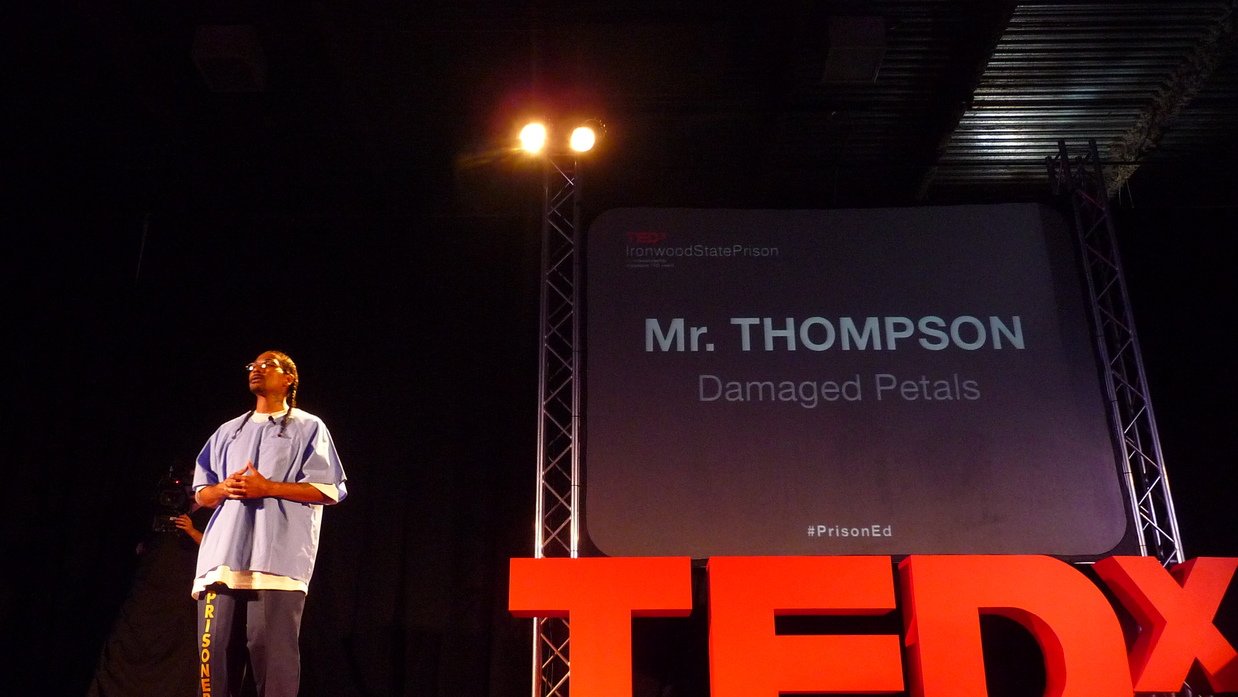 Image by Christine Choi
Another prisoner, Mr Thompson, quoted the late rapper Tupac Shakur in describing the many prisoners who come from backgrounds of urban struggle as "Concrete Roses". Rather than condemn their mistakes, their courage to grow at all should be celebrated and their "damaged petals" accepted. Dr Robert K. Ross, President of The California Endowment, elaborated on this point by discussing the underestimated crisis of childhood trauma. He urged the prisoners to accept their troubled pasts in order to move forwards.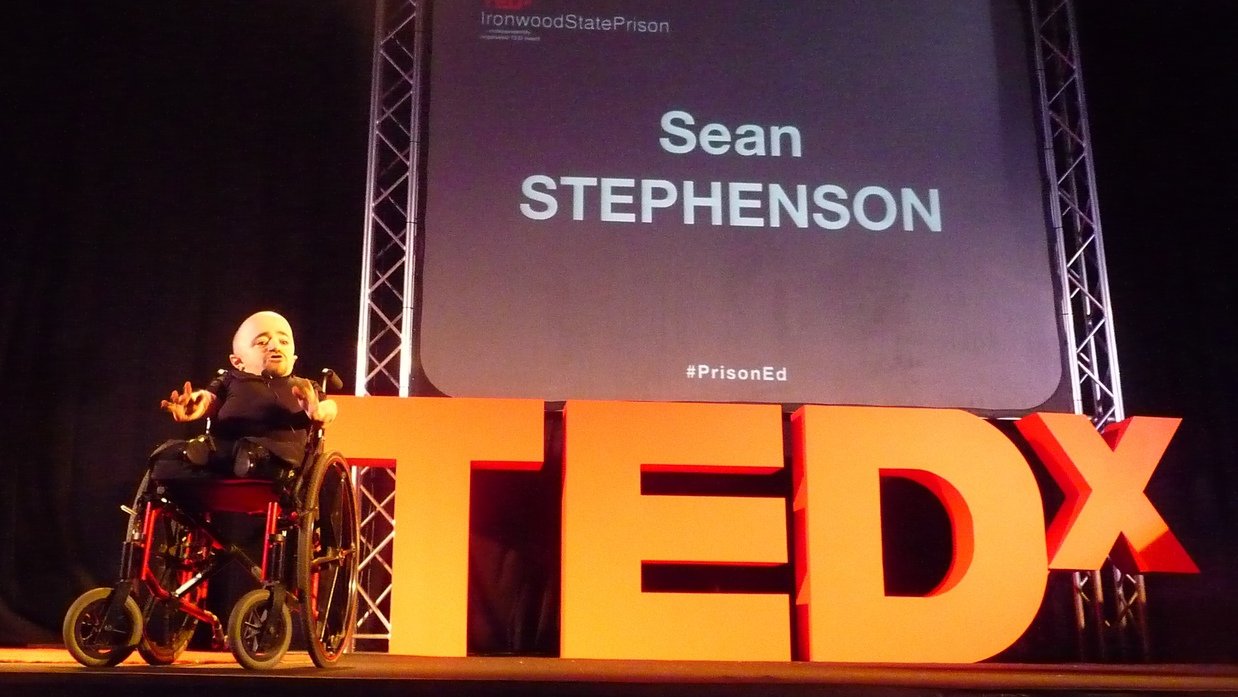 Sean Stephenson was an incredibly inspirational speaker, who refuses to see himself as disabled and defies those who pity him by living life as one big adventure.
Image by Christine Choi
He taught us all about the power of positivity, and why no book should be judged by its cover. Another astonishing speaker was Ellen Rutledge, whose son was tragically murdered in 2008. She expanded on the power of forgiveness, and how when we forgive somebody, we find the one we are setting free is ourselves. She now works at Ironwood State Prison, and I urged her to get in touch with Archbishop Tutu's wonderful Forgiveness Challenge to spread her message further.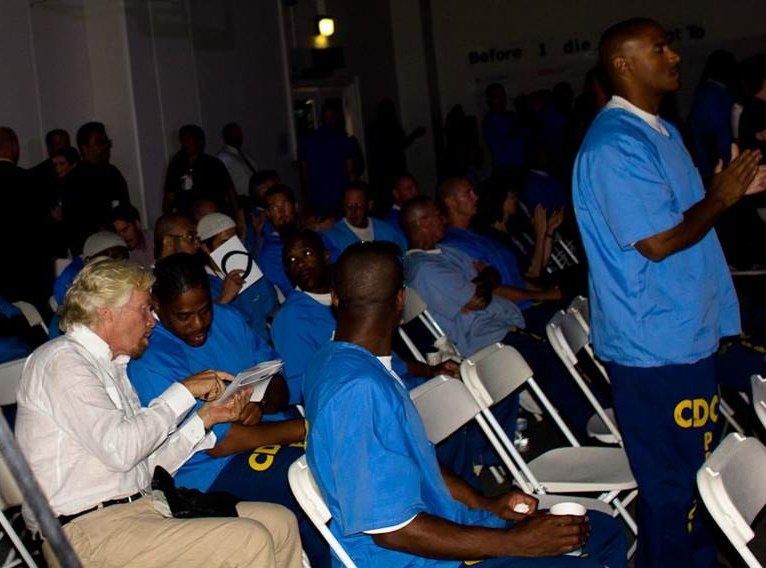 Image by Christine Choi
We also spoke with guards who work tirelessly in the prison system, and learned many of them commute for hours to the middle of nowhere for their jobs. Their families often live in areas where there is very little entertainment or job opportunities, side by side with the families of prisoners. It was estimated 15% of Blythe's population are families of inmates, who visit their loved ones and end up staying. One prisoner discussed the problem of communication with the outside world, which makes reintegration even tougher, and we deliberated on introducing Skype for families and inmates.
One sad unintended consequence of this brilliant TEDx was the necessity of keeping those prisoners who could not attend the event indoors, rather than participating in their usual outdoor activities. It was eye-opening visiting inside a cell block and seeing the faces of prisoners behind locked doors, and heartbreaking that they were not allowed out.
However, TEDx will beam all of these talks around the world, and also show them in all Californian prisons to allow those not fortunate enough to be here to gain inspiration too.
This was not simply a day of worthy speeches and back-patting. In fact, it took astonishing trust and hard work to open their doors and permit civilians, prisoners and law enforcement and prison administration to sit side by side and share our stories - and to share our best selves. There was superb musical performances, energetic dance, powerful poetry and outpourings of laughter. More than that, there was genuine questioning about how to improve people's lives.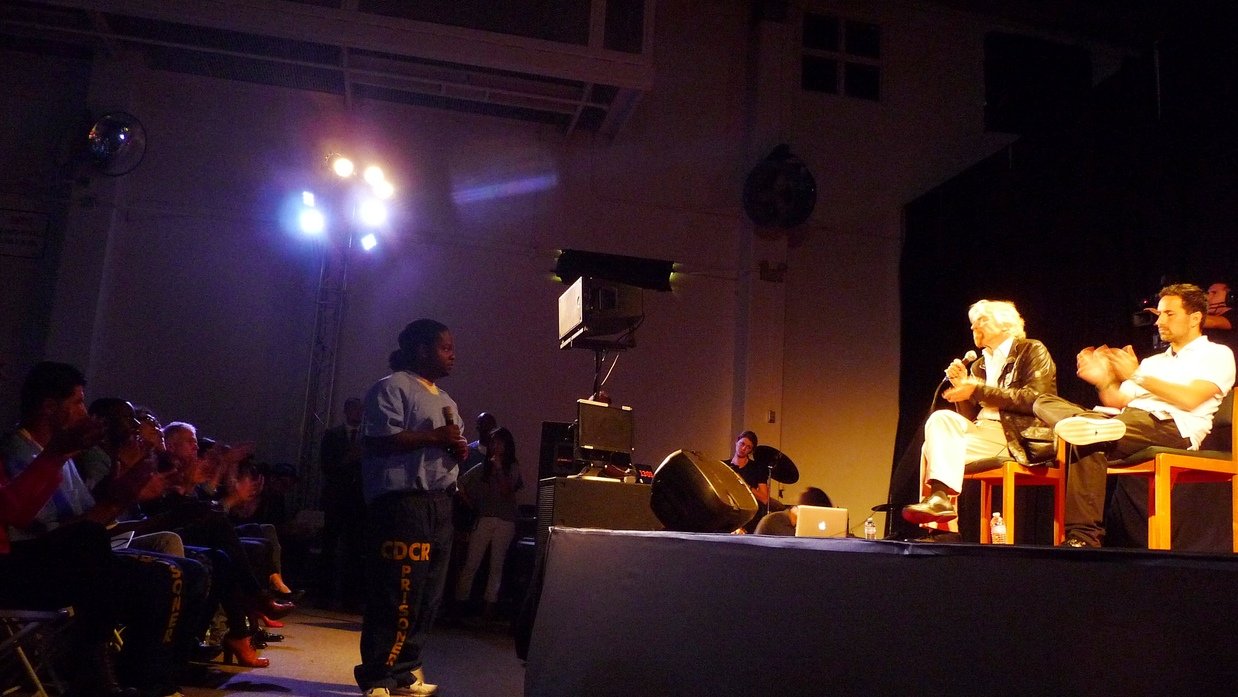 While already avid supporters of education for prisoners upon arrival, we left convinced that focusing upon real rehabilitation in prisons everywhere can massively boost the productivity of society.

These are just some of the stories of the men and women who have been dramatically affected by prison, and how they are turning their lives around. However, they have true purpose. They are reflections of our humanity and reminders of how fragile freedom is, how beautiful hope is, and how all of our futures have infinite possibilities.