Fortunate to be spending a few days sailing on our beautiful catamaran yacht, Necker Belle. We're currently moored just off St Lucia in the astonishingly stunning Jalousie Bay.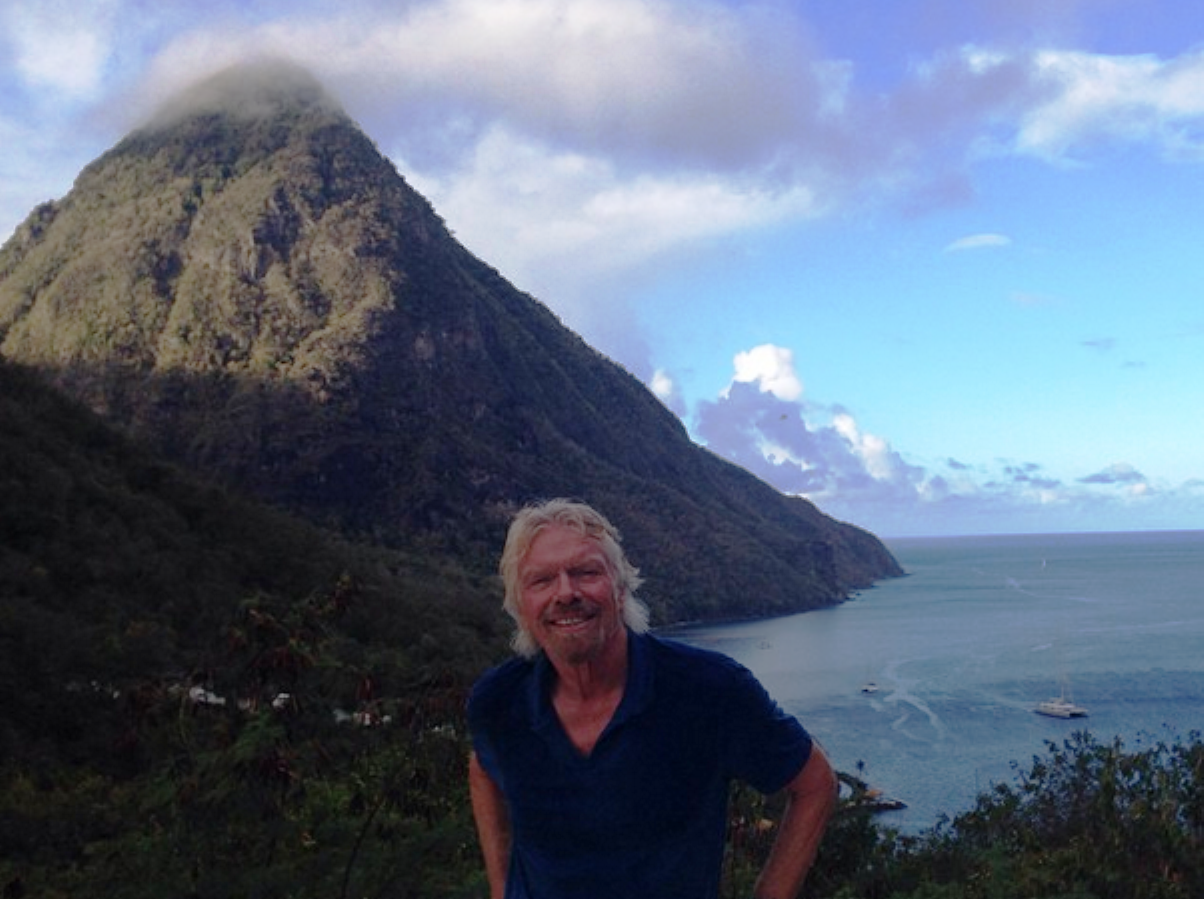 Image from Virgin.com
As I write this we are looking up at The Pitons, two volcanic wonders that stand majestically either side of the bay. As I look down we are surrounded by pristine ocean.
Then as I look across to my notes, I see the inspiring words of Dr Sylvia Earle, otherwise known as the Sturgeon General, Her Deepness or the Secretary of Ocean Defence.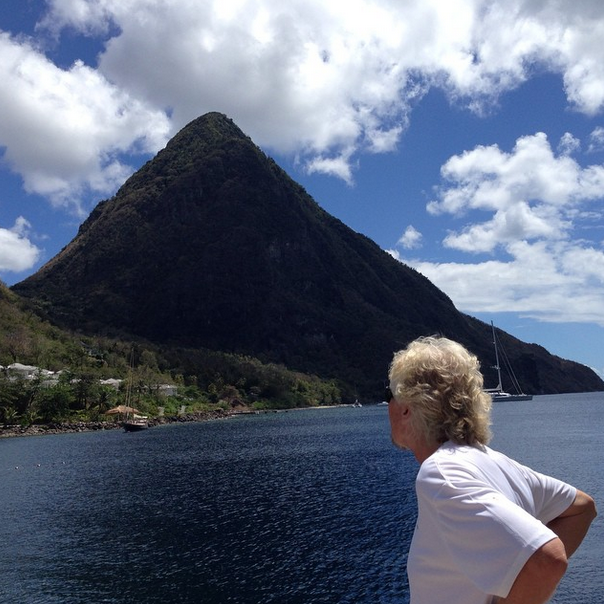 Image from Virgin.com
Sylvia was on Necker recently to talk about what we can all do to help protect the ocean. As she pointed out, little else matters if we fail to take care of the blue that makes up so much of the planet.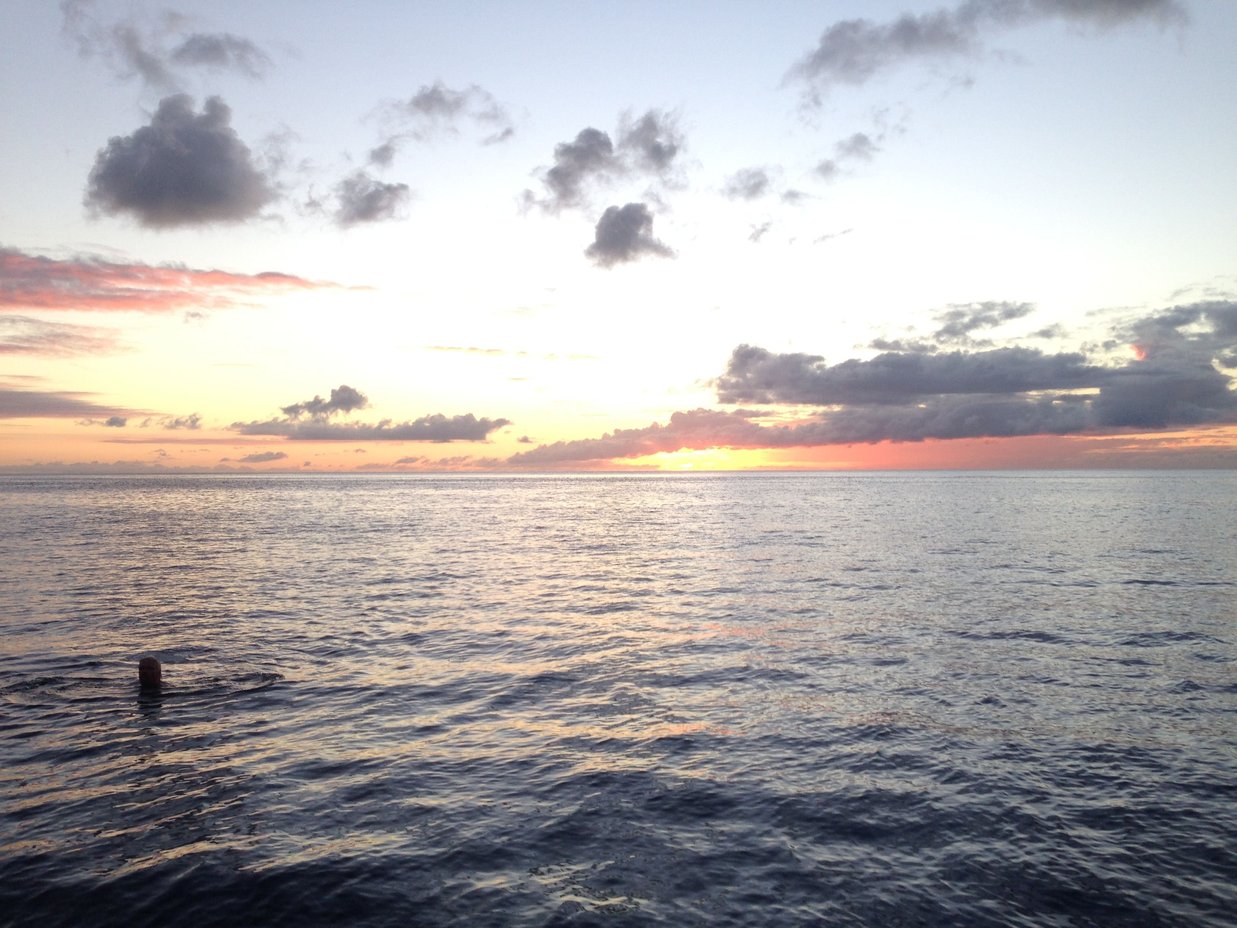 Image by Greg Rose
There have been some great successes for the ocean recently, notably create the largest marine reserve in the world, around the Pitcairn Islands. However, as Sylvia pointed out, there is a long, long way to go. She shared the words to Jackson Browne's beautiful song about protecting the ocean, If I Could Be Anywhere. I'm proud to serve as an Ocean Elder alongside both Jackson and Sylvia. I thought it worth sharing the words to the song in full, and you can watch the video below too.
If I Could Be Anywhere
Sliding on the shimmering surface between two worlds
Standing at the center of time as it uncurls
Cutting through the veil of illusion
Moving beyond past conclusions
Rendering all doubt and confusion clear

If I could be anywhere
If I could be anywhere
If I could be anywhere right now
I would want to be here
Searching for the future among the things we're throwing away
Swimming through the ocean of junk we produce every day
You have to admit it's clever
Maybe the pinnacle of human endeavour
When things are made to throw away but never made to disappear
If I could be anywhere
If I could be anywhere
If I could be anywhere in time
I would want to be here
The Romans, the Spanish, the British, the Dutch American exceptionalism - so out of touch
Successions of empire repeating its course
Extracting the wealth and ruling by force
On and on through time
But the world can't take it very much longer
And we won't make it 'less we're smarter and stronger
The world's going to shake itself free of our greed somehow
If I could be anywhere
If I could be anywhere in time
If I could be anywhere and change things It would have to be now
They say nothing lasts forever
But all the plastic ever made is still here
And no amount of closing our eyes will make it disappear
And the world can't take it very much longer
And we won't make it 'less we're smarter and stronger
The world's going to shake itself free of our greed somehow
And the world can't take it, that you can see
If the oceans don't make it neither will we
The world's going to shake itself all the way free somehow
If I could be anywhere
If I could be anywhere in time
If I could be anywhere and change the outcome It would have to be now