So many people have wonderful ideas for business, but never act upon them, because they don't know how to get started. Virgin StartUp is working hard change this, with support and advice for UK entrepreneurs.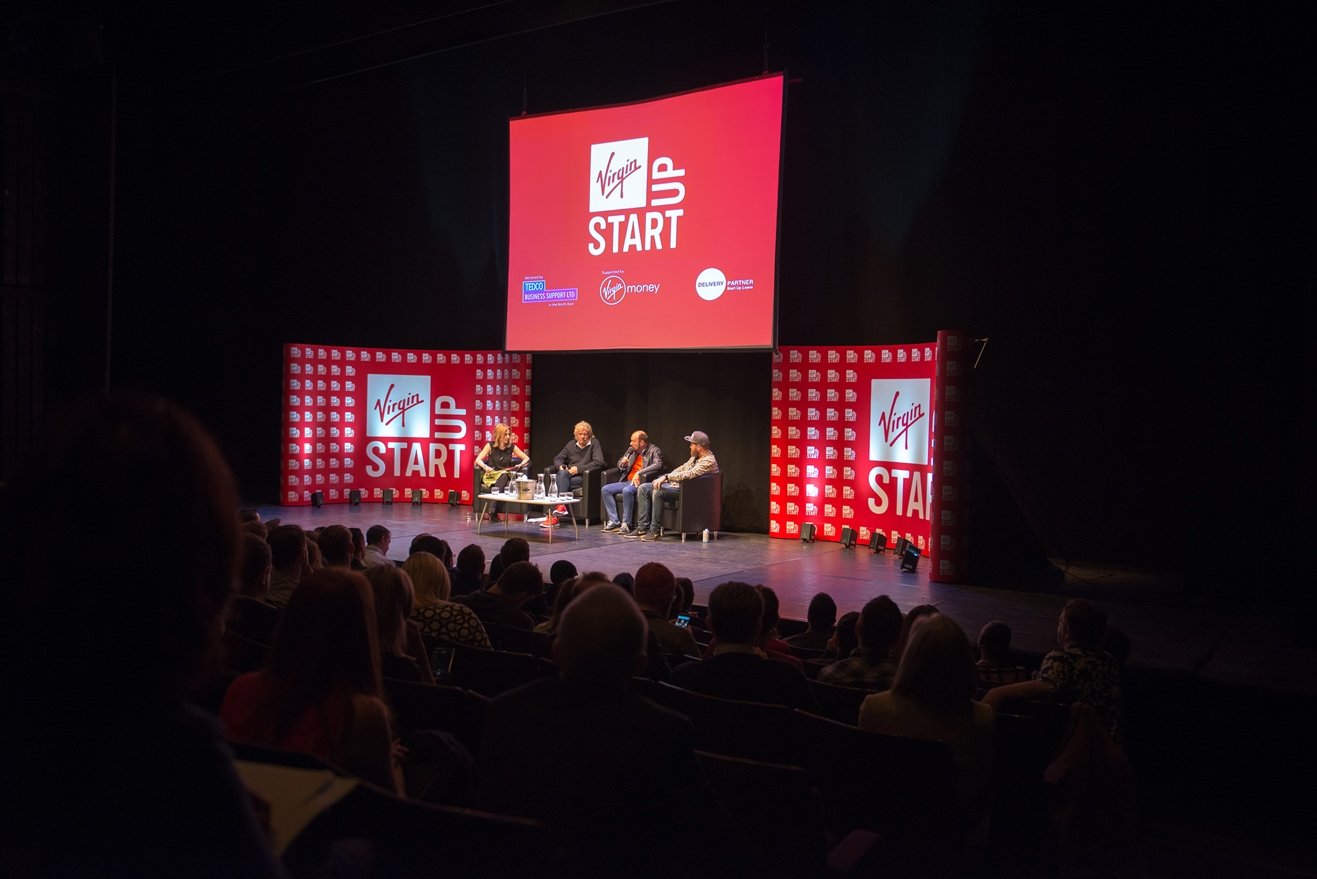 Image from Virgin Money
Our research shows that over one quarter of adults within the UK's North East have an idea, yet more than half say that a lack of funding stops them from turning their idea into a reality. Armed with this feedback, Virgin StartUp hosted an event with Virgin Money at Newcastle University, to encourage an enterprising spirit in the region.
In front of a jam-packed auditorium of entrepreneurs and business students, I joined the stage with Stagecoach Founder, Sir Brian Souter and Jimmy's Ice Coffee Founder, Jimmy Cregan for a lively question and answer session.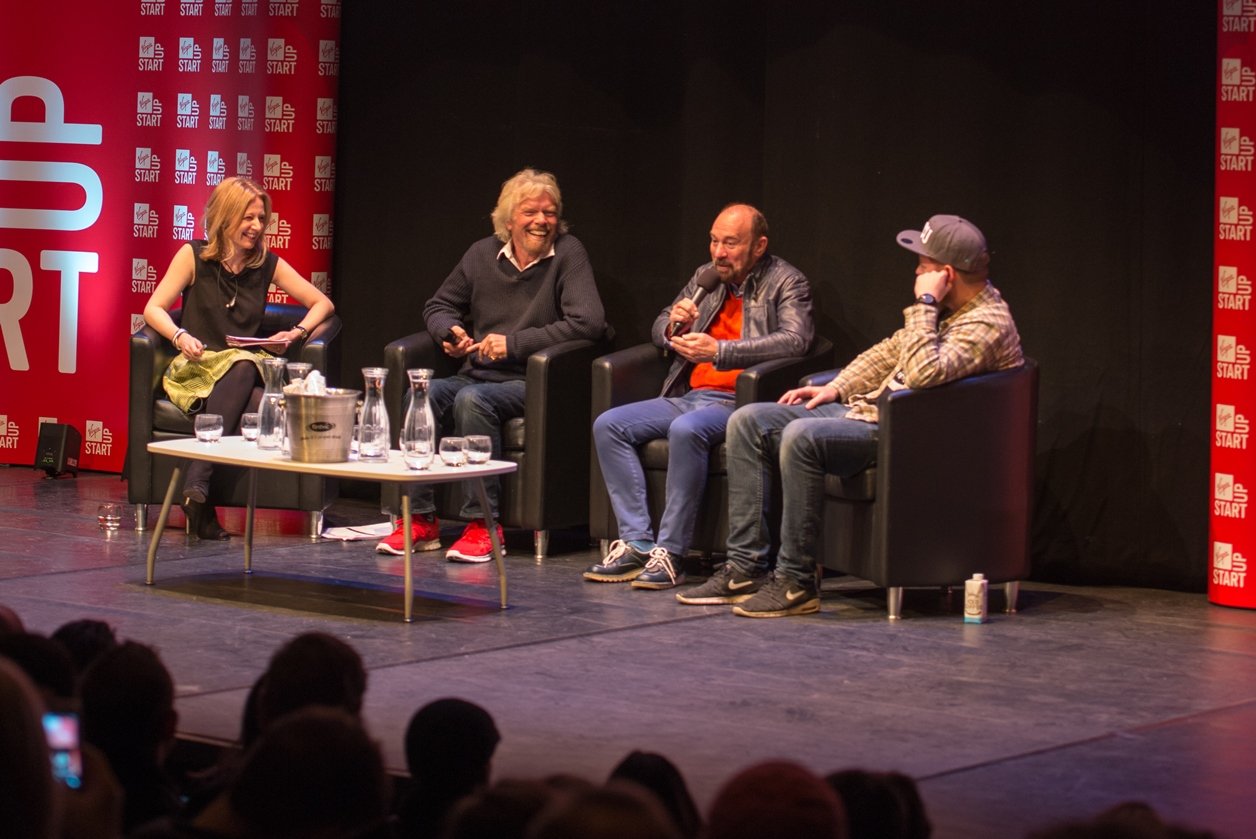 Image from Virgin Money
The questions came thick and fast, as we discussed everything from rituals to resilience and failure to fun. We all agreed inspiration can be born from frustration, and that entrepreneurs see opportunities where others see obstacles.
As business partners, Sir Brian and I have a long history of bouncing ideas off each other, and the event proved to be yet another rousing conversation about life in business. Articulate and driven, Jimmy provided great insight into the mind of a young entrepreneur; and summed up why we should act upon our ideas, with this wonderful quote from the movie Babe: "Farmer Hoggett knew that little ideas that tickled and nagged and refused to go away should never be ignored, for in them lie the seeds of destiny."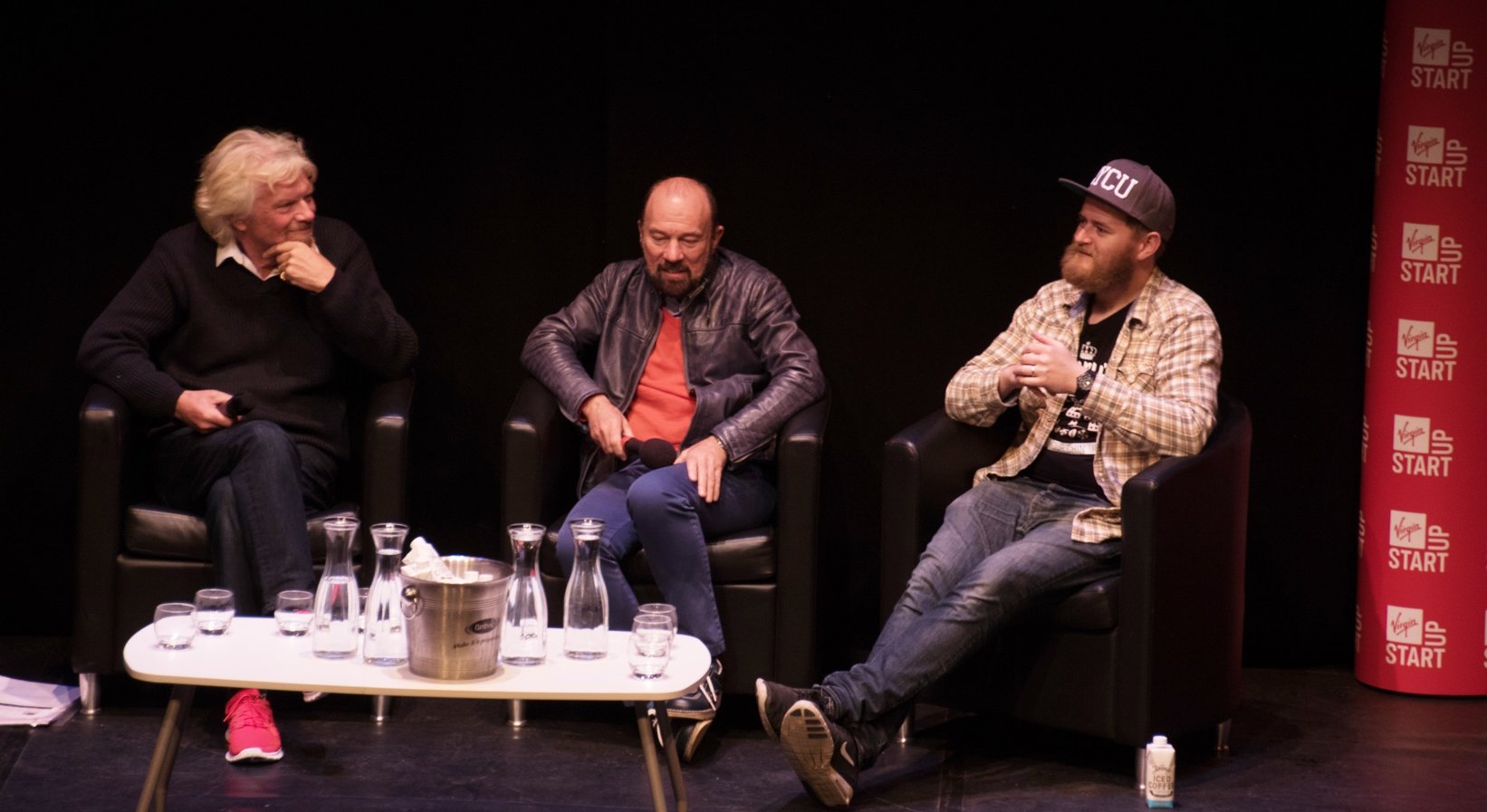 Image from Virgin StartUp
We were all very impressed by the crowd's initiative. There were so many bold and courageous entrepreneurs present – the North East really is an incredible hotbed for start-ups. To date, Virgin and our partners have funded close to 200 businesses in the region. I hope yesterday's event motivates even more people to bring their ideas to life.
Highlighting the region's enterprising character, we announced the winners of Virgin StartUp's #MentorMeBranson competition. I believe that mentoring is one of the most important factors for achieving success in business, so I jumped at the opportunity to invite the winners for session on board a Virgin Trains East Coast train bound for York.
Image from Virgin Trains East Coast
Thanks to Nick Smith of Steam Machine Brewing Company – the UK's first keg craft beer brewery; Claudia Ladaria and Almudena Vieitez of Bilingual Beats – teaching people to learn languages through song; and YC Ng & Yee Mun Thum of Scarlett of Soho – the UK's first subscription designer glasses service. I was inspired by your creative innovations – the future of business in the North East is great hands!
Image from Virgin StartUp
Starting up in business can be testing and trying, however challenges are integral to the entrepreneurial experience – don't let them prevent you from realising your dreams.
Find out more about how to turn an idea into a reality in Virgin's recent blog series, and head over to Virgin StartUp to get your business idea off the ground.