It is a really majestic sight witnessing a green turtle nest on the beach on Necker Island.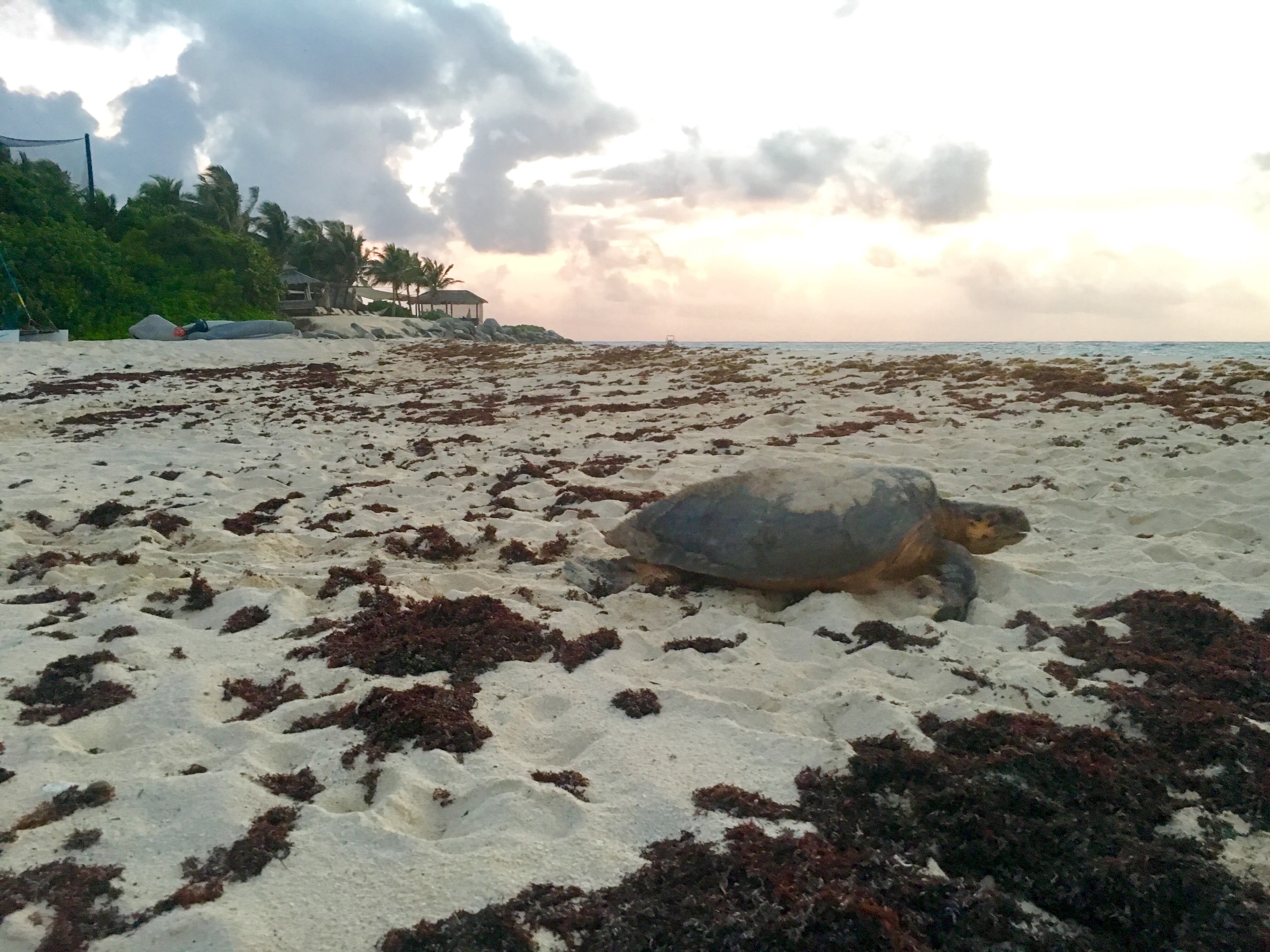 Image from the Branson Family
Earlier this year, this turtle plodded around the beach on Necker Island and probably laid around 100 eggs before heading out to sea.
When I first came to Necker 35 years ago there would have been around 20 turtles doing the same thing on the beach. But sadly, the amount of turtles nesting has become less and less over the years due to many conditions like climate change, unsustainable fishing methods, pollution and sadly, some of them are being hunted and killed to be used as a food source.
Of the seven species of marine turtles in the world, six are internationally classified as vulnerable. The BVI is home to four of these species of turtles and one critically endangered species, the Hawksbill Sea Turtle. Despite their dwindling numbers, a hunting season where turtles can legally be hunted and killed still exists.
But thousands of people in the BVI and around the world are getting behind a campaign to completely protect sea turtles in the region. It's great to see young people in particular campaign so strongly against the practice so that our turtles can flourish again.
We have a tremendous responsibility to protect turtles from extinction. In the BVI the same turtles will return to the beach that they were born on to nest again for generations. On Necker Island Turtle Beach is a protected area, which has happily become a favourite turtle nesting and breeding site. We support Kadia Turnbull of the BVI, who is working hard to help protect sea turtles from extinction through conservation programmes and advocacy.
We also support the BVI Conservation and Fisheries department, who are working on conservation programmes and community education on the importance of these creatures to our entire eco system. Did you know that turtles help to eat the overwhelming numbers of growing jellyfish in our waters?
Fishermen worldwide should realise that they need to become stewards of the ocean and protect the resource we all share. They would make a better living by tagging turtles for conservation purposes and bringing along paying tourists to experience them in their natural habitat, rather than killing them for soup. The BVI has a very strong tourism industry, which we are all working hard to support as the region recovers from this year's hurricanes. We all have a lot to gain from protecting these amazing animals.
Our neighbours in St Vincent and the Grenadines have recently outlawed the hunting of sea turtles – I hope I can soon share a similar story in the future.