Was very fortunate to see in the new year with an incredible trip to Canada to go helicopter skiing with family and friends.
We were invited on the trip by our good friends Gina and Jerry Murdock, who joined us on the slopes.
We are very lucky to have been invited. Skiing is not cheap and is certainly a luxury sport, and we are fortunate to have generous friends who invited us on this once in a lifetime experience.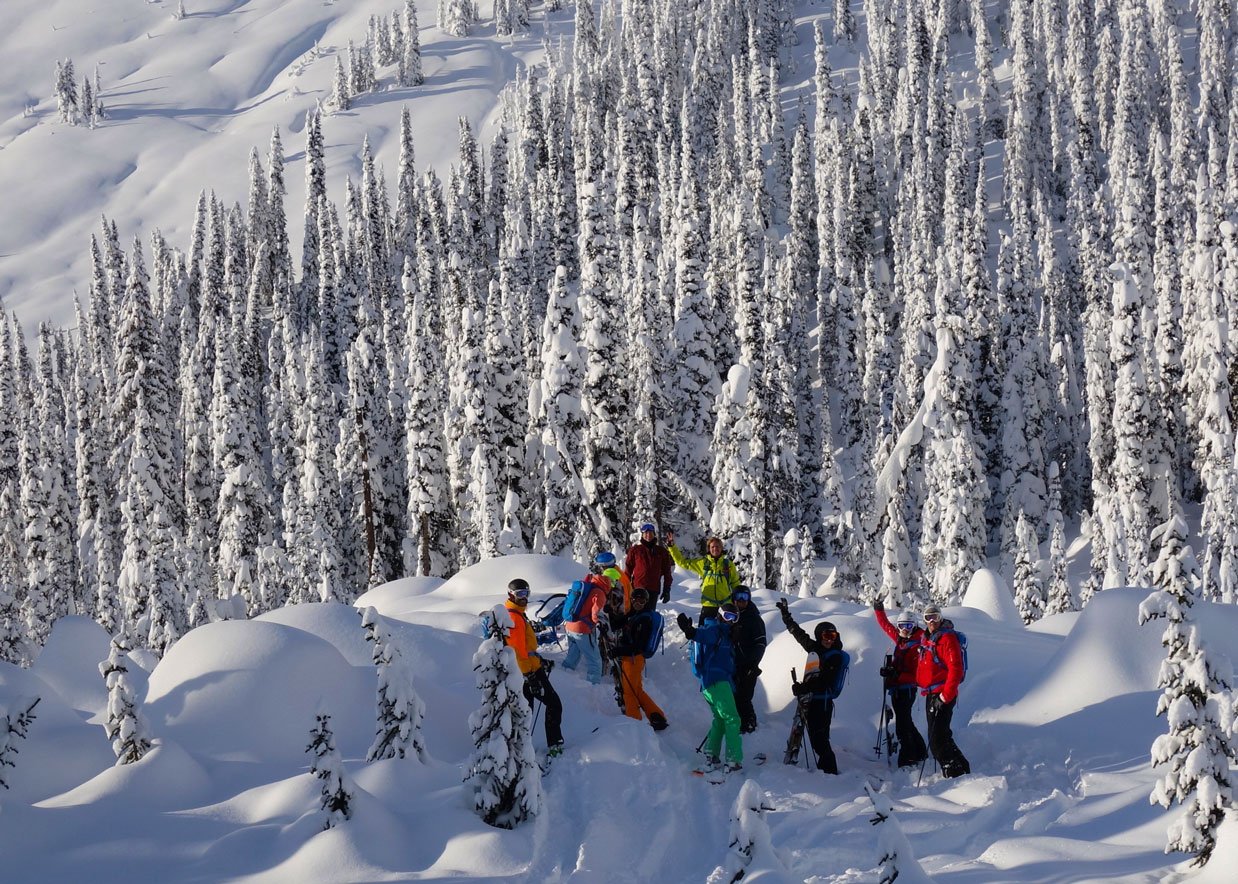 We were also privileged to experience some of the most beautiful conditions we've ever skied in.
Below, you can see us getting into a huddle as the helicopter took off, to avoid the blizzard it created.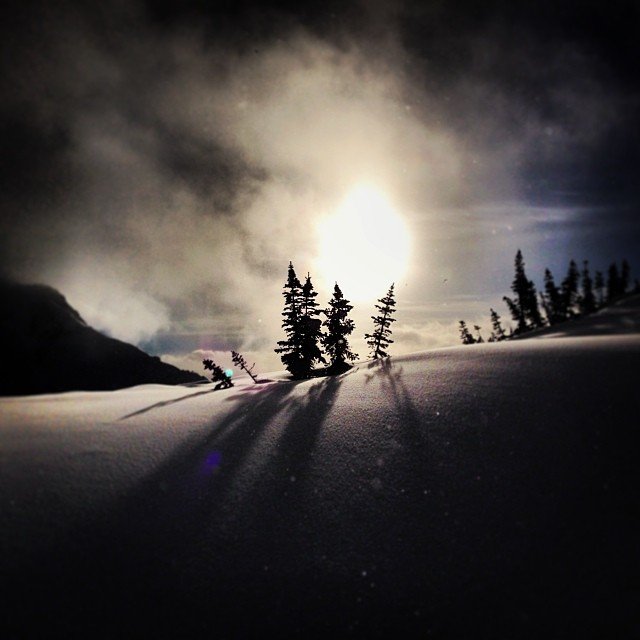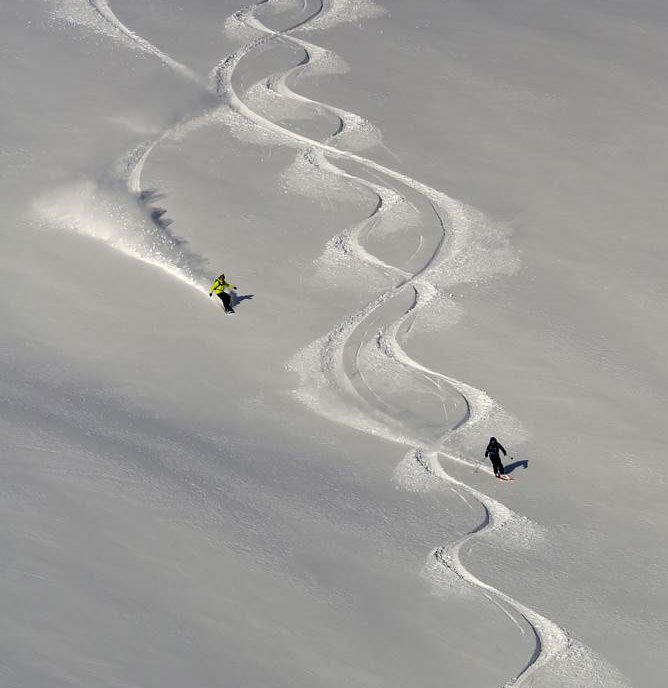 This is a shot of me skiing with my son Sam - he's the one with the spray behind him!
In Canada it is incredibly rare to have the sun out, but we had perfect conditions. It was one of the best days skiing of our lives.
It really is a magical sport. We'll share a video soon to really capture what it is all about.
Here's yours truly disappearing up to my waist in snow.
We spent the whole first day here day taking safety precautions, learning avalanche preparation, carrying beacons and shovels to dig people out.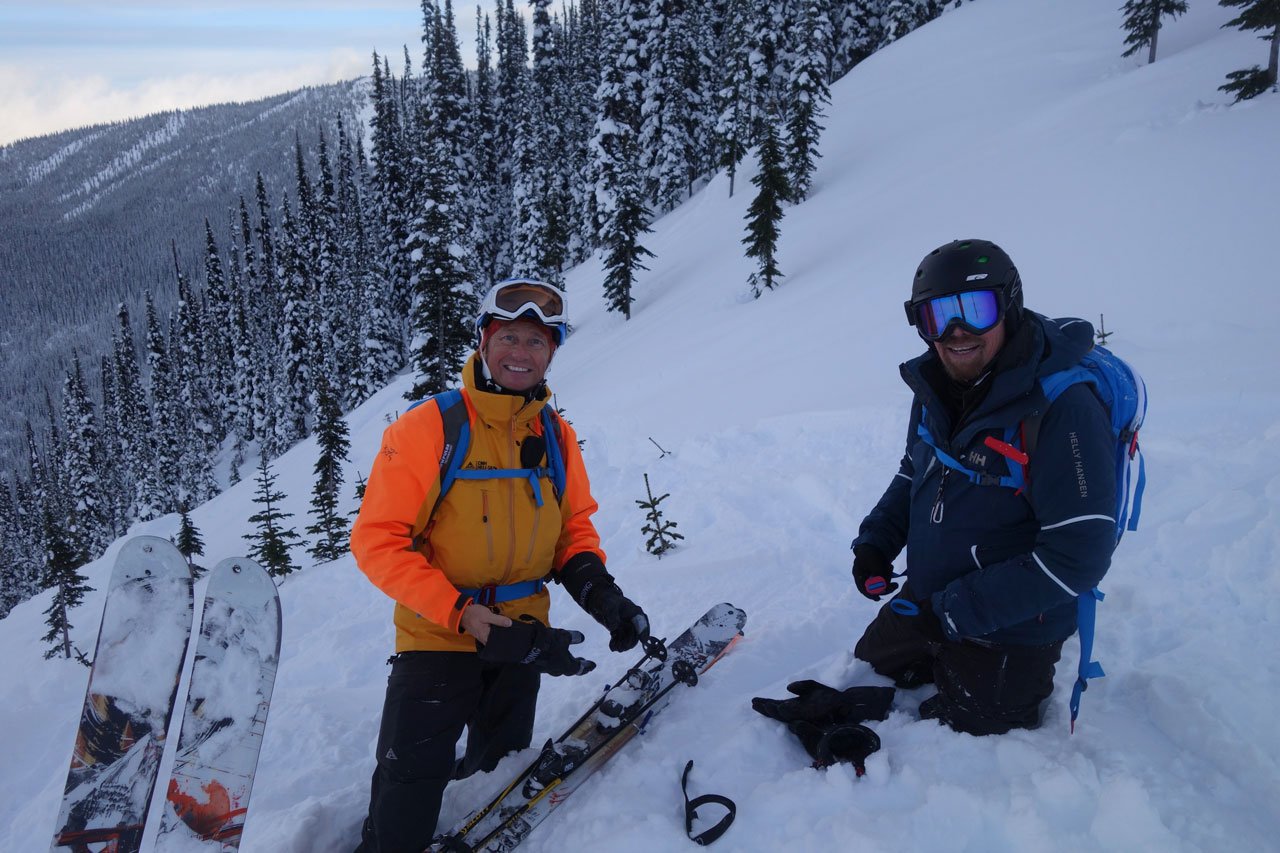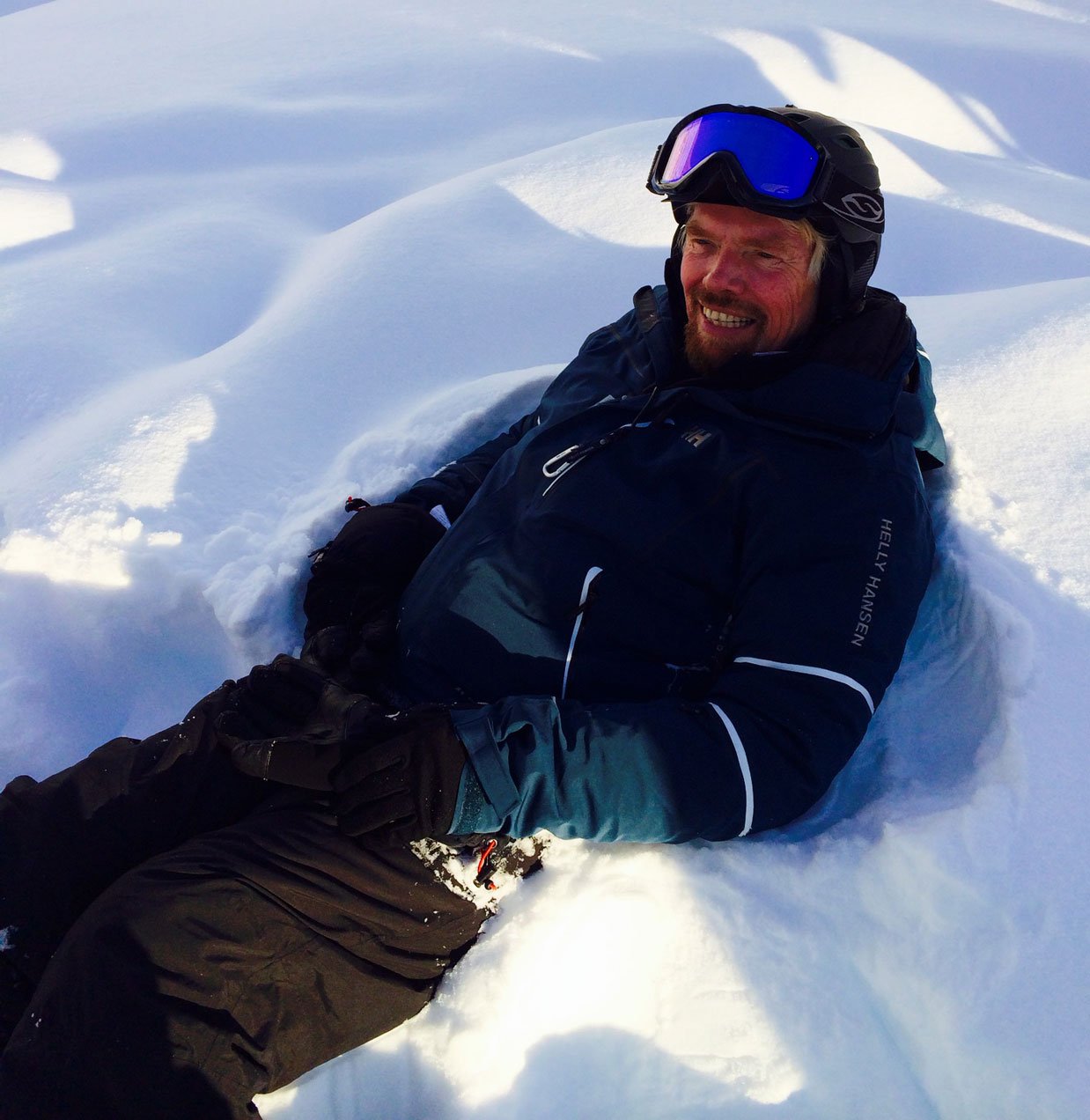 There are dangers, but we have excellent guides who are part of CMH to try to avoid those.
Many thanks to the team for doing such a professional job and ensuring safety was paramount at all times.
This was a much needed lunch - we were rather hungry after an energetic morning skiing.
This is a photo of our equipment shelves. Everyone else had managed to put theirs back into the right place - but I'm afraid yours truly never follows the rules!
Finally, here's yours truly getting the blood out of my tiger feet after a long day's skiing with my delightful daughter-in-law Isabella!
Thanks to the wonderful Joann McPike, who took these photos and does so much for charity and everyone else.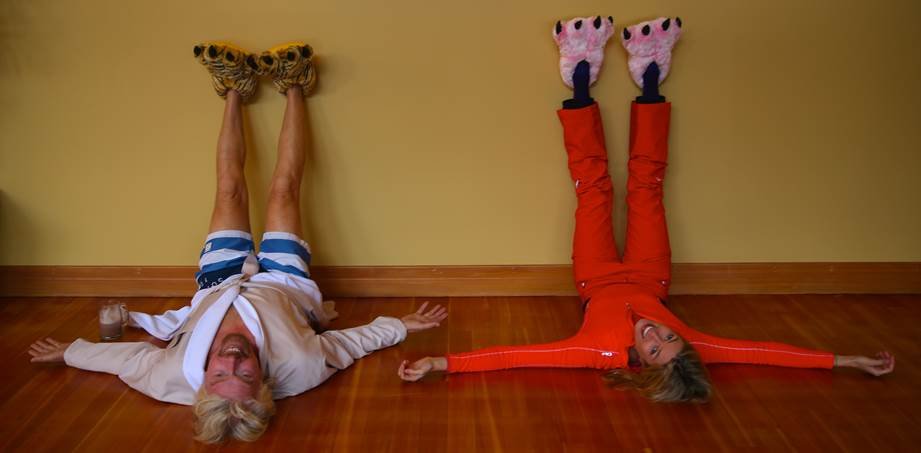 Image from virgin.com