Wishing a very happy birthday to Kate. It has been an absolute pleasure to host Kate and her friends and family on Necker Island to celebrate her 40th.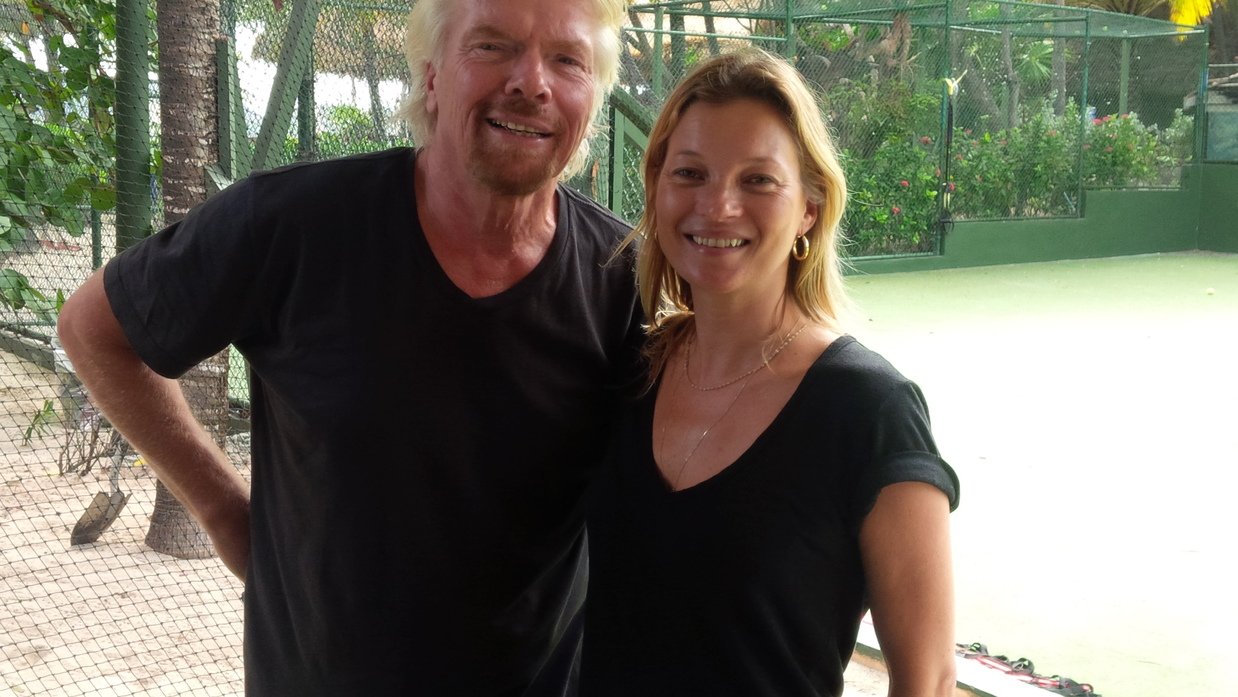 I first came across Kate through Sarah Doukas, the wonderful founder of Storm model agency. My sister rang me up one day and said her best friend wanted to form a company. I was young enough to be thoroughly attracted by the idea of owning a modelling agency. Sarah explained her vision of creating an agency that was built on an entrepreneurial model, focusing on discovering new talent and expertly managing models. I was sold and agreed to become her new business partner.
A week after we formed Storm Sarah just happened to be in Miami when a mother walked through the airport with her 15-year-old daughter...
She asked the mum if she would mind considering the girl to become the first model for our new agency. The mum never thought she'd hear any more, but Sarah followed through, and Kate became our first model.
You need an element of good fortune in life. Kate was the first model at Storm, Mike Oldfield the first Virgin Records artist, the list goes on - we've had some ridiculously lucky breaks in our lifetime!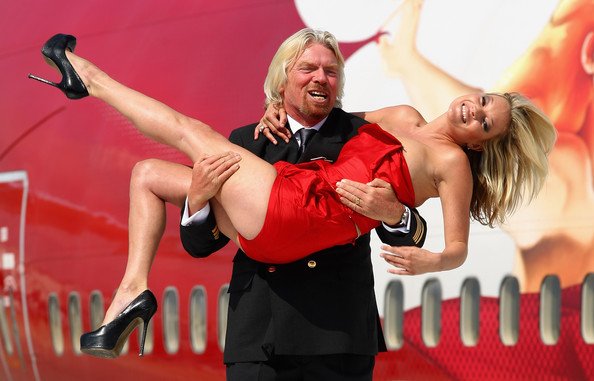 A few decades on both Storm and Kate are going from strength to strength. When Kate was having a tough time with the tabloids in 2005, we teamed up for a tongue-in-cheek Virgin Mobile ad where Kate landed the mother of all contracts. She has been kind enough to join me for a few wing walks on Virgin Atlantic's planes too – thankfully I've never dropped her!
It's just incredible how Kate knows how to play hard and work hard. She's got a wonderful group of friends that she's been around for many, many years. She's incredibly loyal to her friends and they are loyal to her back.
Here's to many more years of friendship, success - and great parties of course!