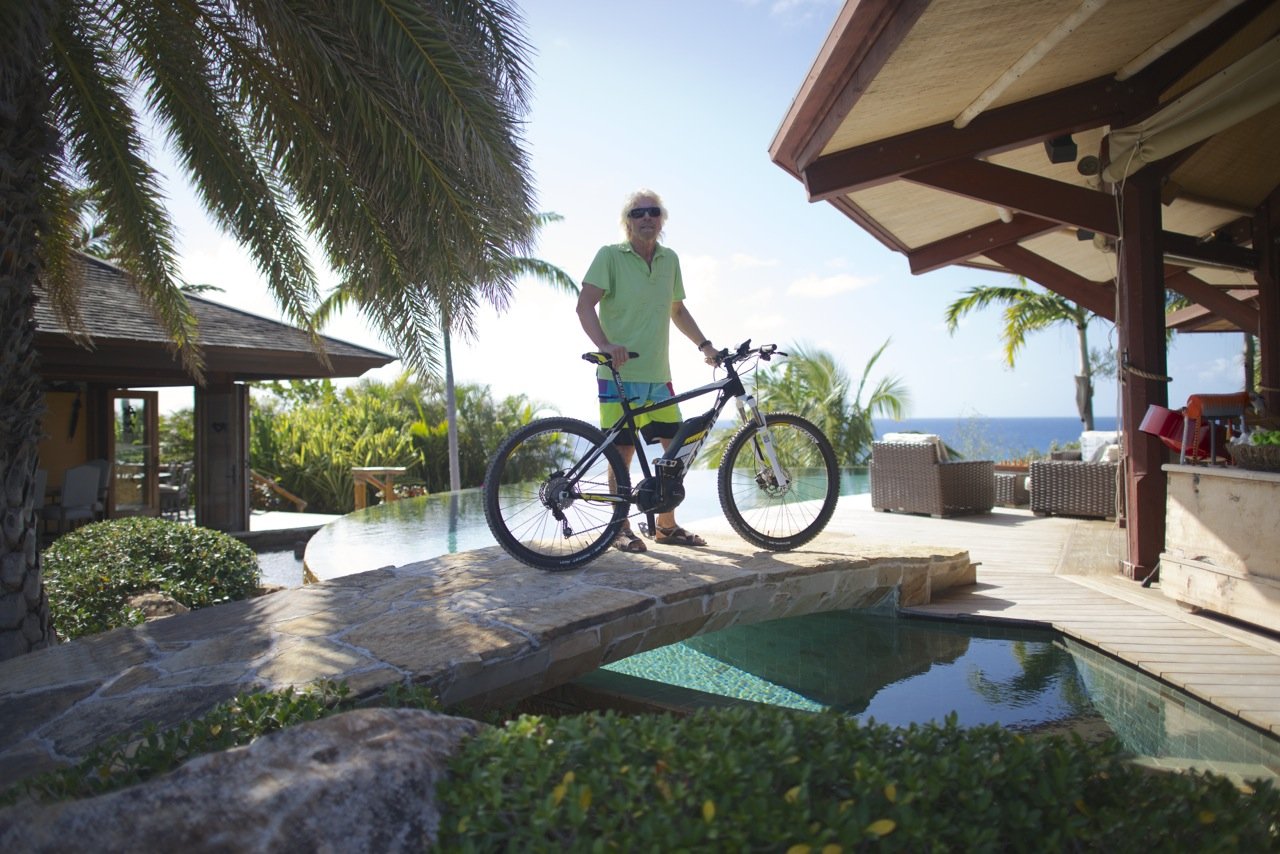 Image by Owen Buggy
But until recently I have rarely been able to cycle on Necker Island, as its hills don't make for the best terrain to cycle on. However, that has now changed thanks to a brilliant innovation or battery-powered bicycles.
My wife Joan surprised me with the wonderful gift of my very own battery-powered bike. I can now be seen motoring up the Necker hills on most mornings on an E aspect 720 courtesy of Scott Sports.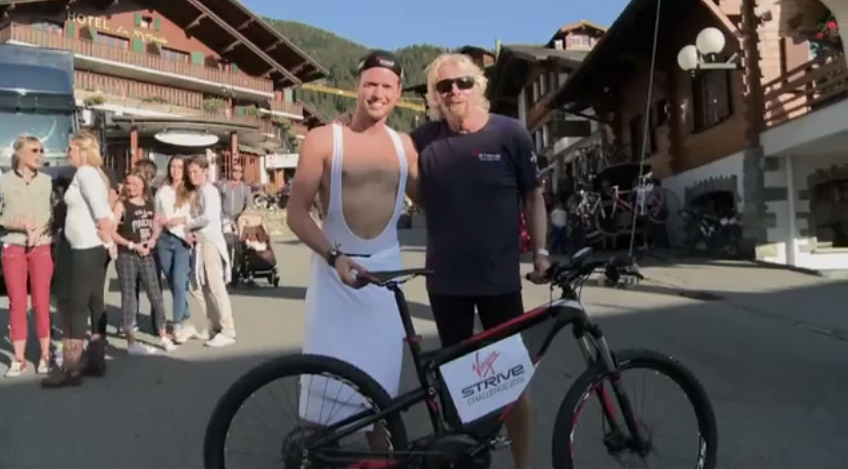 Image from Virgin.com
One of my favourite memories of the Virgin Strive Challenge last year was trying the bike out for the first time as we cycled up an incredibly steep hill to Verbier in Switzerland. After Sam offered to stay behind with me as he was worried I wouldn't make it up the slope, I decided to play a trick on him, and keep the motor on my bike to myself.
As the team began to struggle, I motored ahead, flying past Wimbledon champion Marion Bartoli and Verbier's number one fitness coach I broke the record for the fastest climb up the hill in the process, and left Sam flagging behind. It was only after he finally reached the top that I revealed my secret.
As well as being a lot of fun, the battery-powered bikes have a lot of practical worth too. They could be revelatory for people who want to cycle together but are not equally matched in terms of fitness. An older person could cycle with a younger person, whole families could cycle together comfortably, and the bike could become a useful equaliser in the same way as a golf handicap.
What's more, as they spread, these bicycles could be used more in urban settings, cutting commute times and hopefully encouraging more people to get out of their cars and onto their bikes. I really believe that whole streets through cities should be closed to all vehicles except bikes. What do you think of this idea?
Now, who wants a race?