I'm in the UK today visiting the team in our London office ahead of our Christmas party. The Battleship Building office happens to be just around the corner from our old houseboat, Duende, where this photo was taken. I wonder what Sam had spotted out of the window?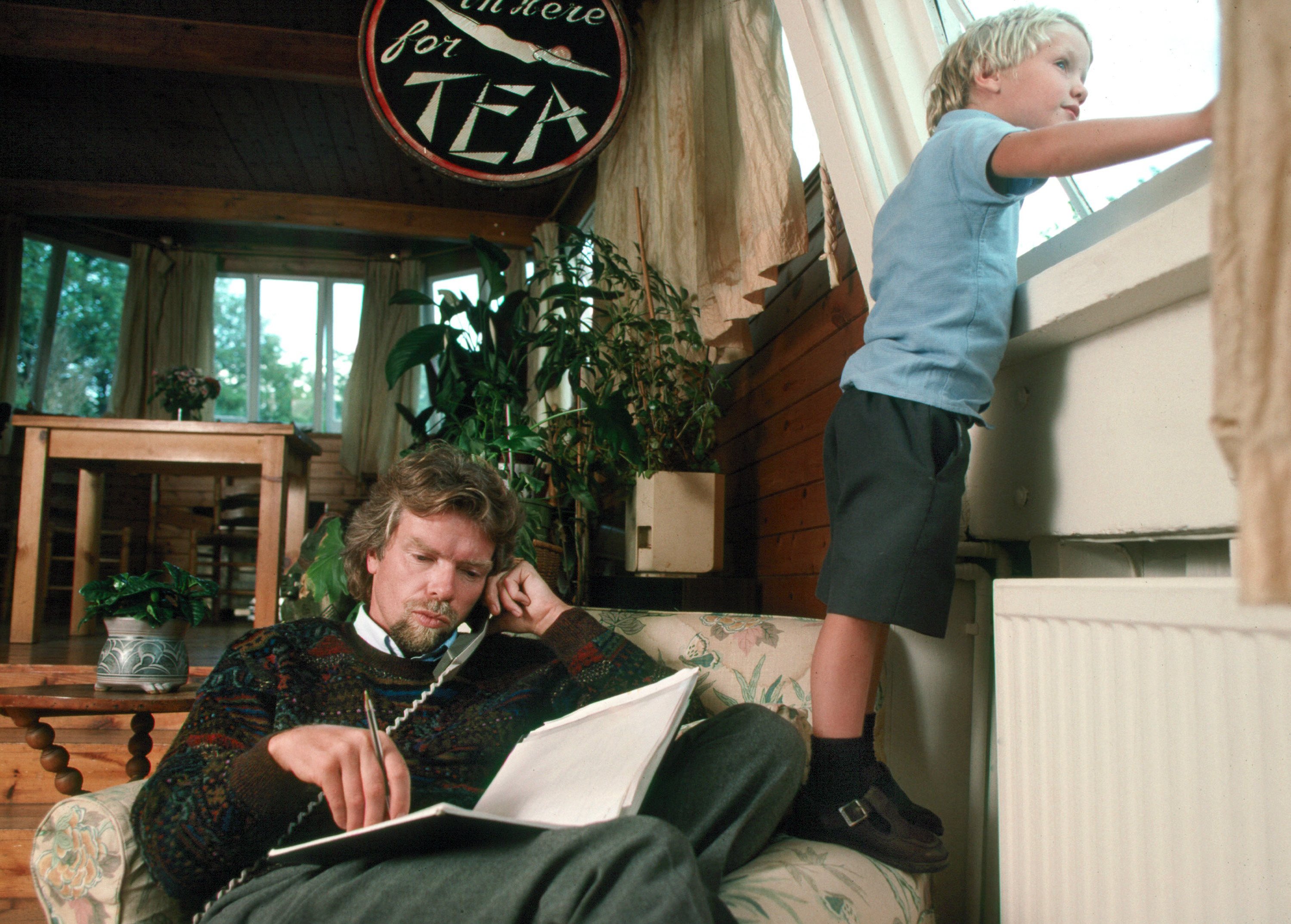 The picture is a good illustration of how I used to work from home in order to be with the kids as they grew up. It is possible to spend quality time with the family, while still working hard from outside of the office. It is something I always encourage our staff to do as much as possible.
Image by Mark Greenberg
Image from virgin.com
This applies the same principle as our unlimited leave policy – offering your team the trust and respect to manage their own time and develop a healthy work-life balance.
Too many companies are too keen to put multitudes of rules and regulations on their staff. Not only does this stifle flexibility, it suggests a lack of confidence in your team to do their jobs as efficiently and effectively as possible. Give your people freedom to be creative and independent, and your business will reap the rewards.
Do you work remotely, and if so is it helpful? I must admit, it's a lot easier now with wifi and mobiles rather than the trusty house landline in the photo! The phones may be updated but the attitude remains the same.