Everyone has the potential to be an entrepreneur. It's just that not everybody gets the opportunity. However, more and more people are beginning to take the plunge and embark upon the adventure of creating their own business.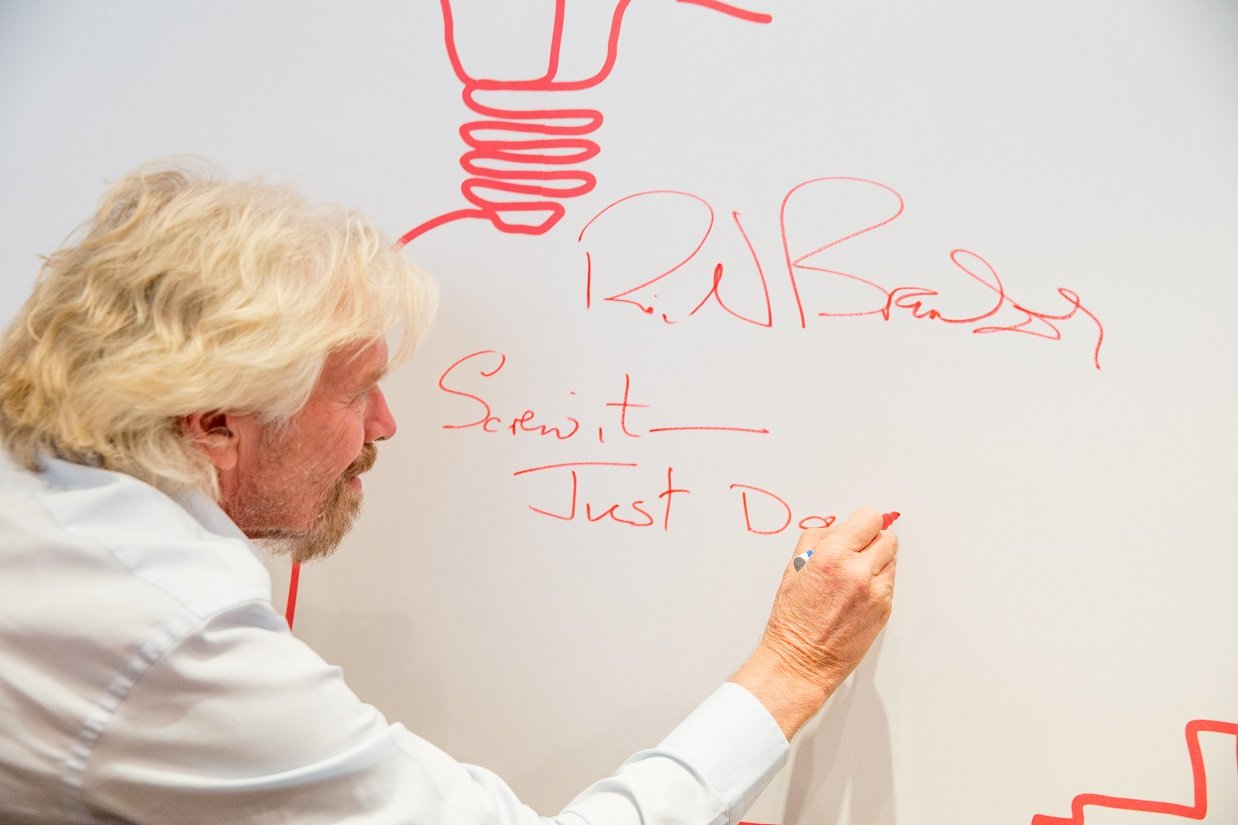 Image by Greg Hack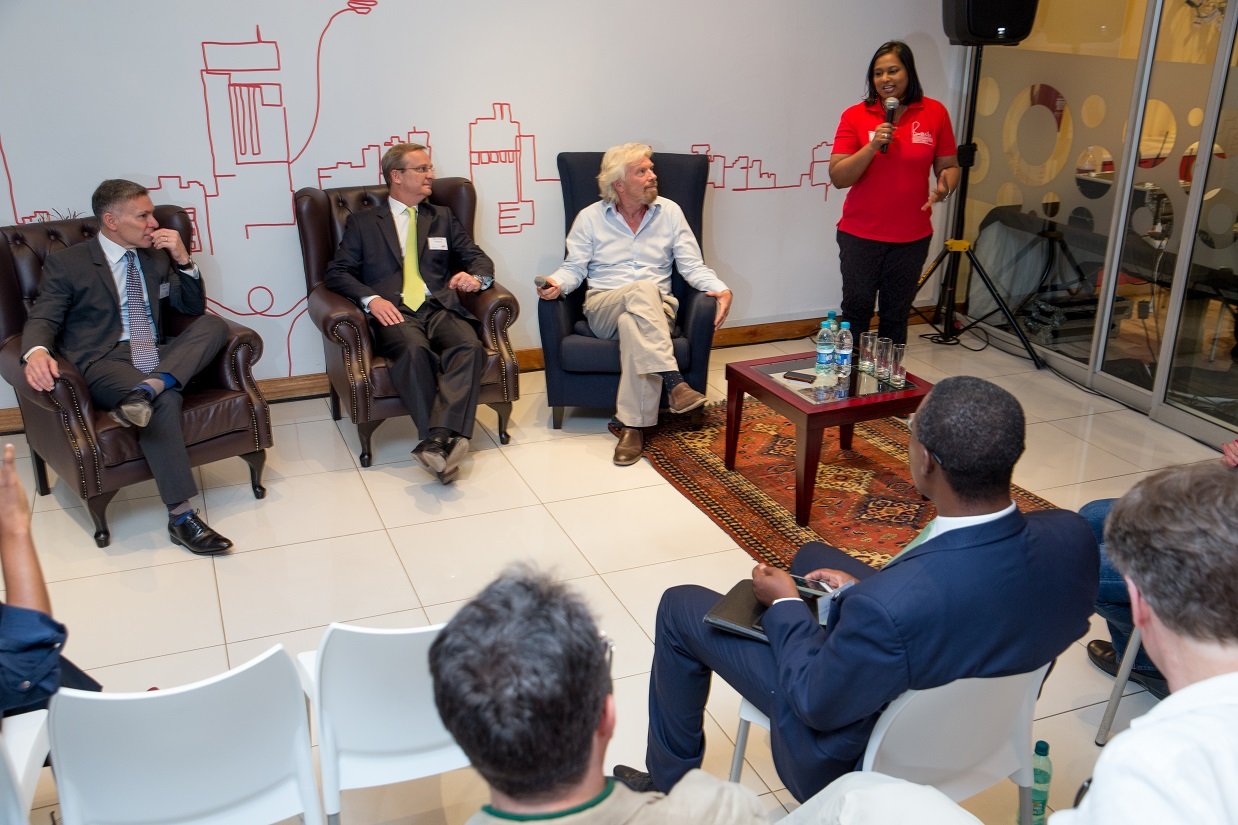 Image by Greg Hack
When I arrived at the Centre in Johannesburg, I was joined on a panel by Nedbank Chief Executive Mike Brown and Discovery Founder and CEO Adrian Gore to hear some pitches from some young entrepreneurs. I was very taken with Sarah Jeffreys' Comfy Mummy Nursery Feeding Chairs business. After getting into the chair I refused to get out – it was so comfortable it sold itself! I gave her some advice about not limiting her potential customer base simply to mothers. While it will certainly be very attractive to that market, what about us grandfathers? If a product appeals to a wide audience, don't be afraid to go after all of it. It's how small companies turn into big businesses. If the product is right, the audience will follow.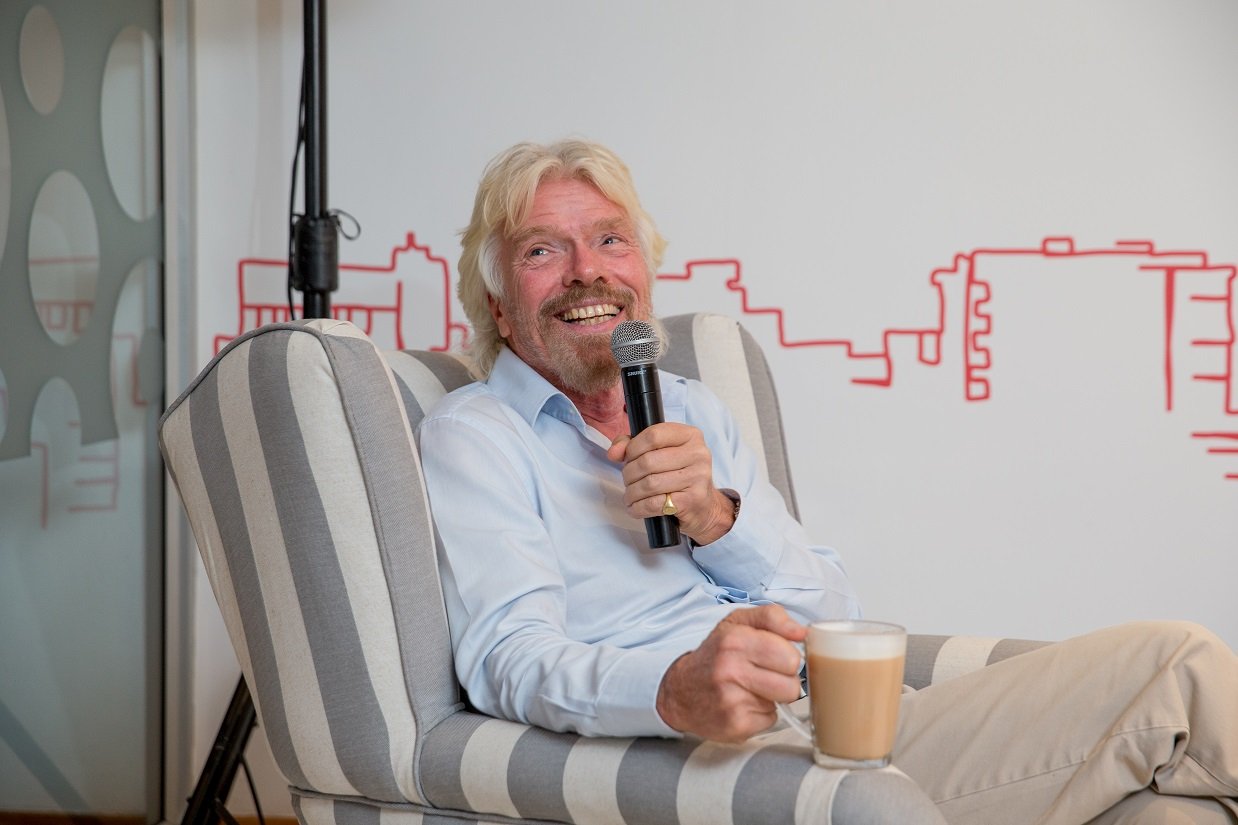 Image by Greg Hack
Ivodia Mtetwa's discussed her engineering firm Cohamet, which is a real family business, having been started by her father back in 1972 – right when my entrepreneurial life was beginning to get into full swing. I shared some tips on finding customers when circumstances are at their toughest – one of the best ways to do this is being agile and open to diversifying products to meet customer needs.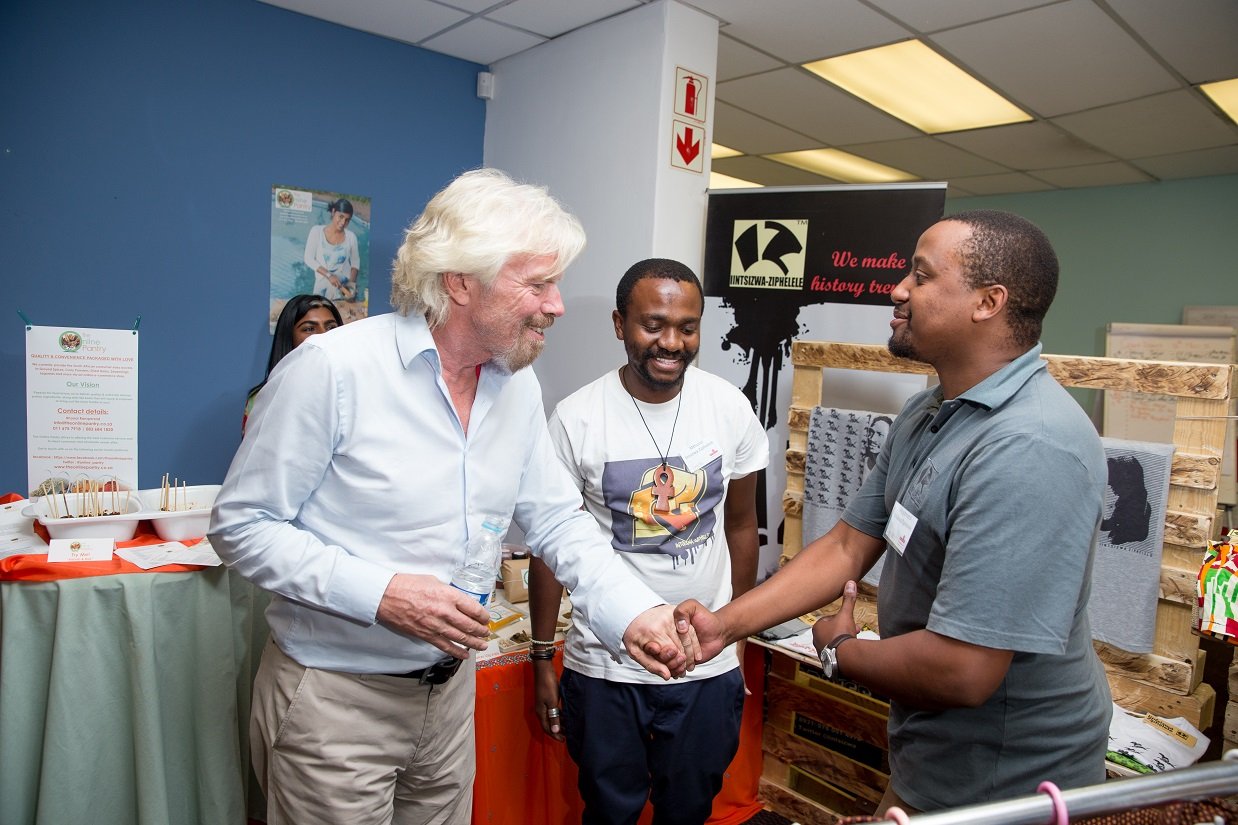 Image by Greg Hack
As I was having so much fun and there were so many exciting entrepreneurs in the room, I invited a third surprise pitch. Marlon Green adapted superbly to present his idea on the fly. He's came up with a wall socket that can fit all plugs to be installed into new buildings - a simple concept that could easily catch on widely.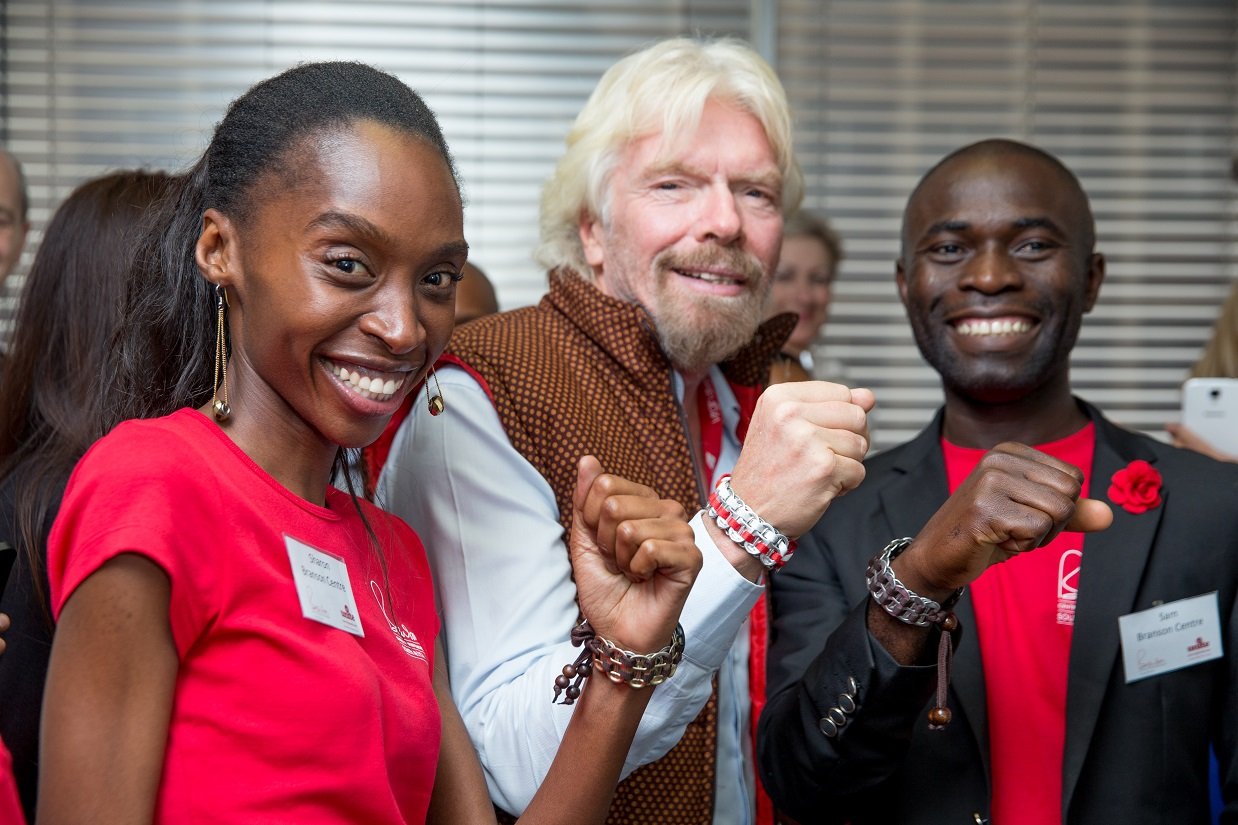 Image by Greg Hack
After the panel session I wandered around the marketplace of entrepreneurs at the Centre and bought some products that caught my eye – I left with full bags and a smile on my face! The entrepreneurial spirit in the Branson Centre and in South Africa is alive and well.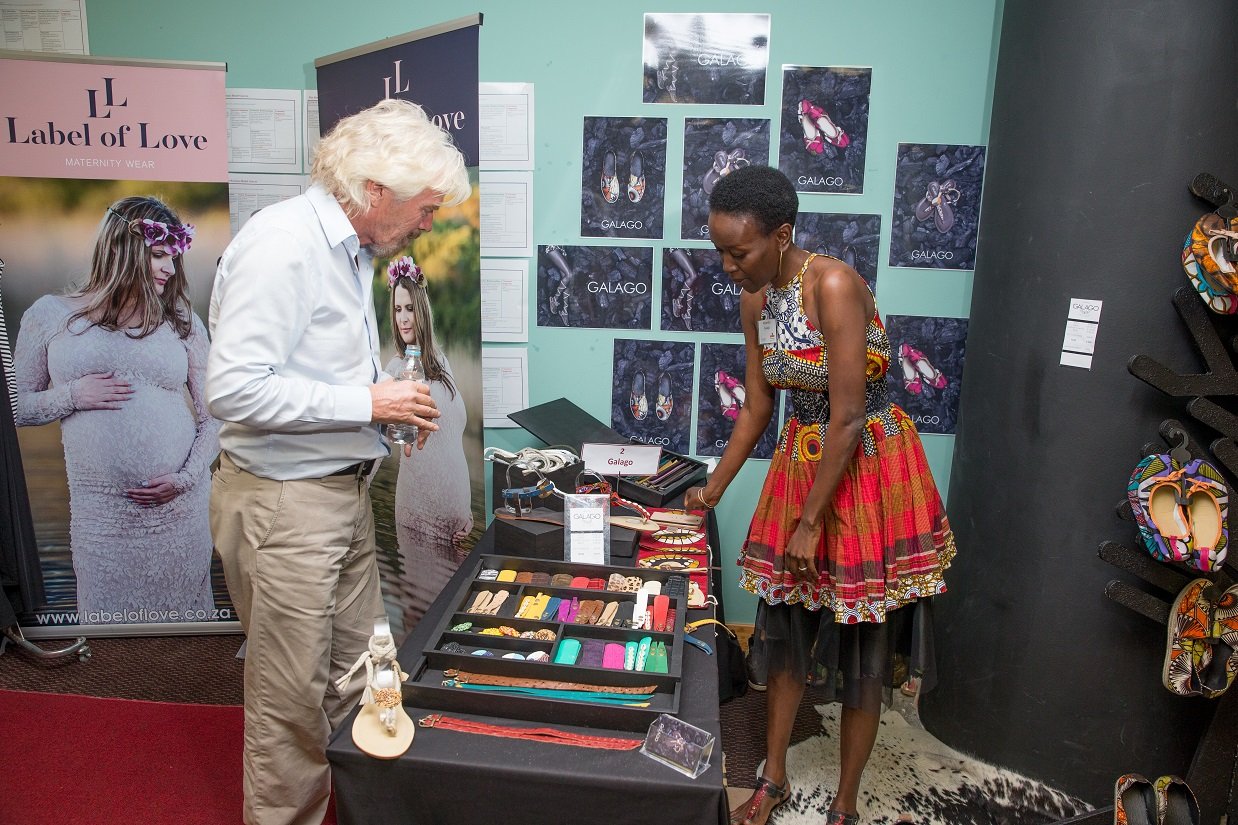 Image by Greg Hack
Dr Muhammad Yunus was spot on when he said: "All human beings are born as entrepreneurs. But unfortunately, many of us never had the opportunity to unwrap that part of our life, so it remains hidden." Here's to millions more people getting that opportunity in the years to come.