On Friday, we held our fifth Virgin Disruptors event, this time discussing the future of education. The full day showcase – hosted at WeWork Moorgate, in London – was jam-packed with fascinating talks, demonstrations and panel discussions, all seeking to answer the question: does our current education system make the grade?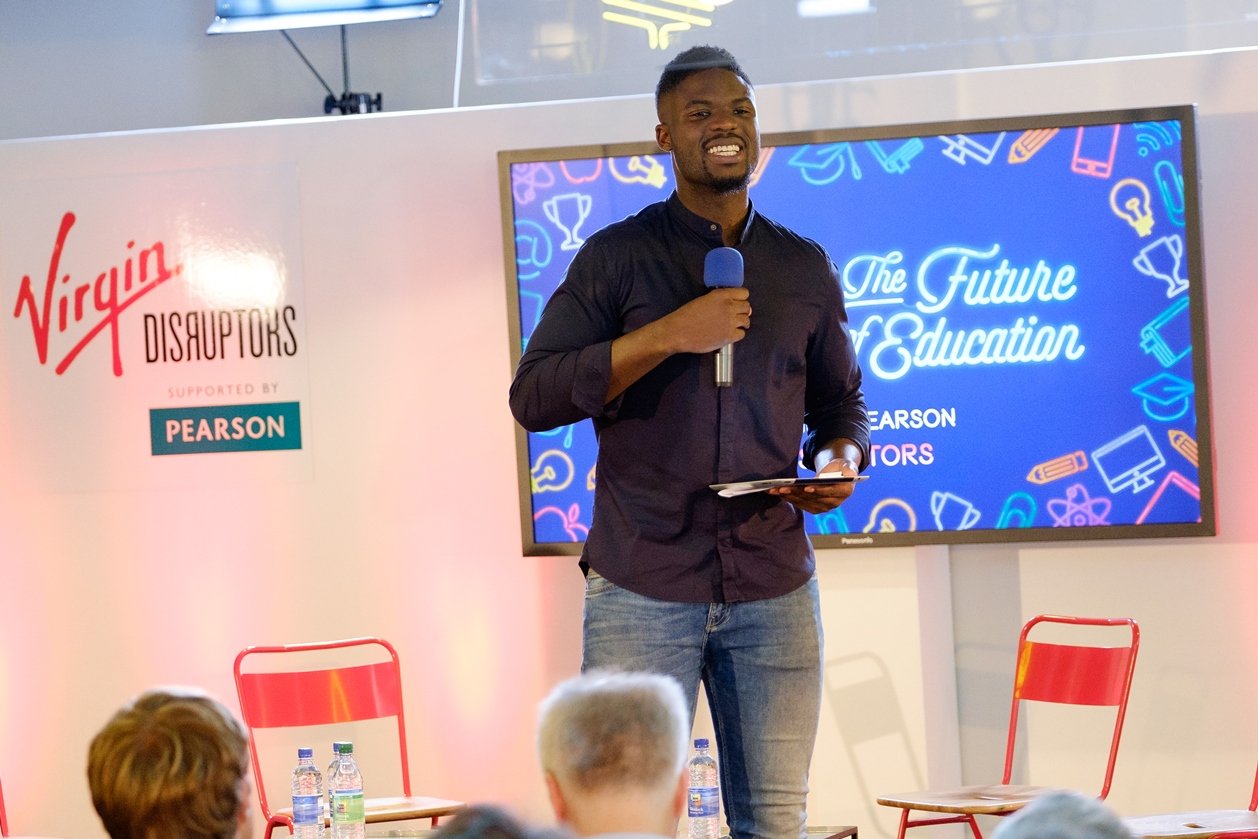 Image by Owen Billcliffe
I was proud to join my son Sam on stage to be interviewed by two very articulate students from School 21. Set up to prepare children for success in the 21st century, School 21 is a new, state-funded school that takes an 'unconventional' approach to education, focusing on project-based and real world learning, oration, integrated technology, collaborative teaching, student wellbeing and leadership, and interactive learning spaces.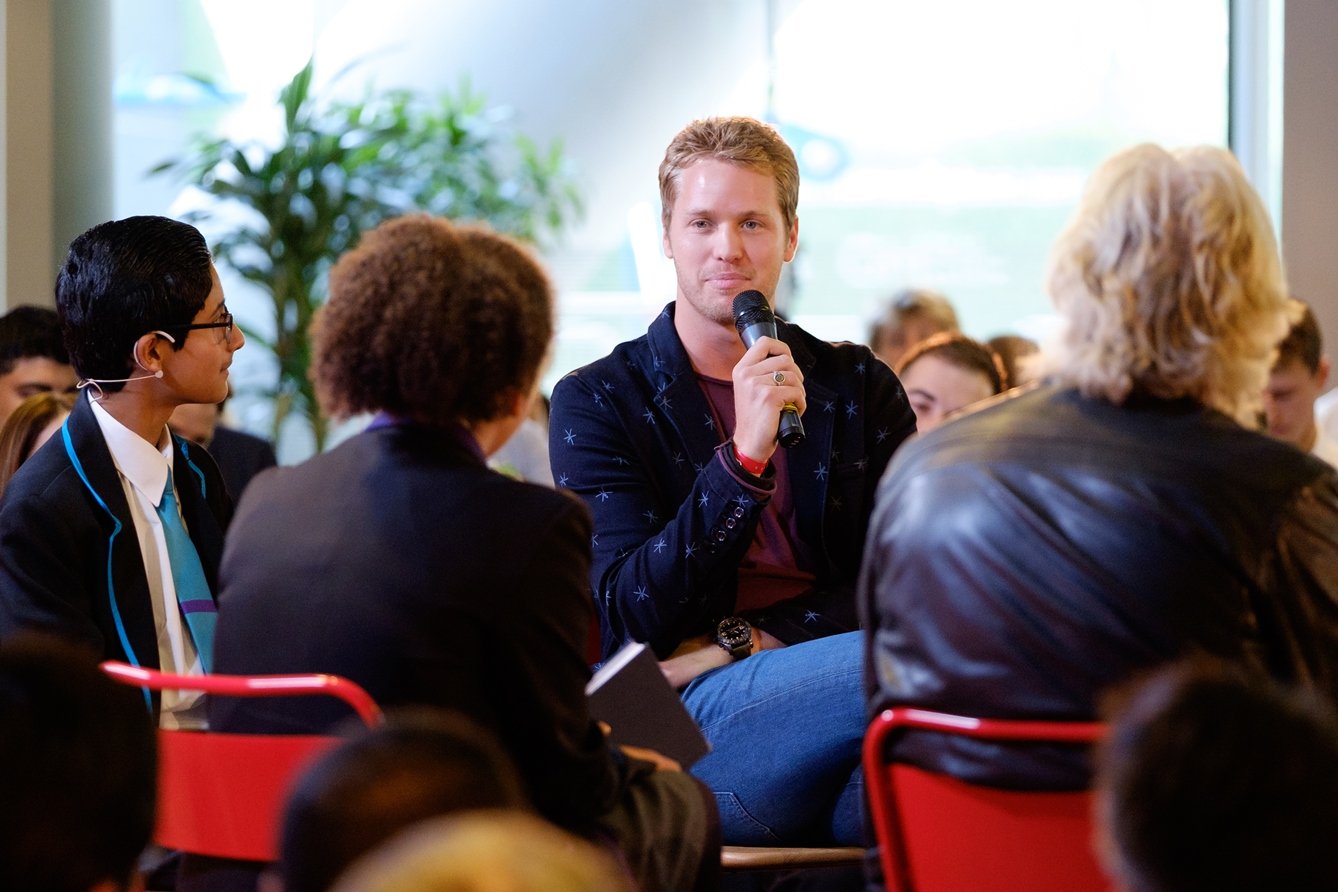 Image by Owen Billcliffe
Zaid and Romina showed us just how successful School 21's approach has been; confidently guiding us through a question and answer session in front of an engaged audience of education professional, specialists, influencers and business people.
Image by Owen Billcliffe
I have never been shy in sharing my opinion about education. I wasn't inspired at school. In fact I started my first business, Student magazine, at the age of 15 in part to campaign against the schooling of the day. At the time, I was given an ultimatum: stay in school and give up the magazine, or pursue the magazine and leave school. I chose to leave and have never looked back.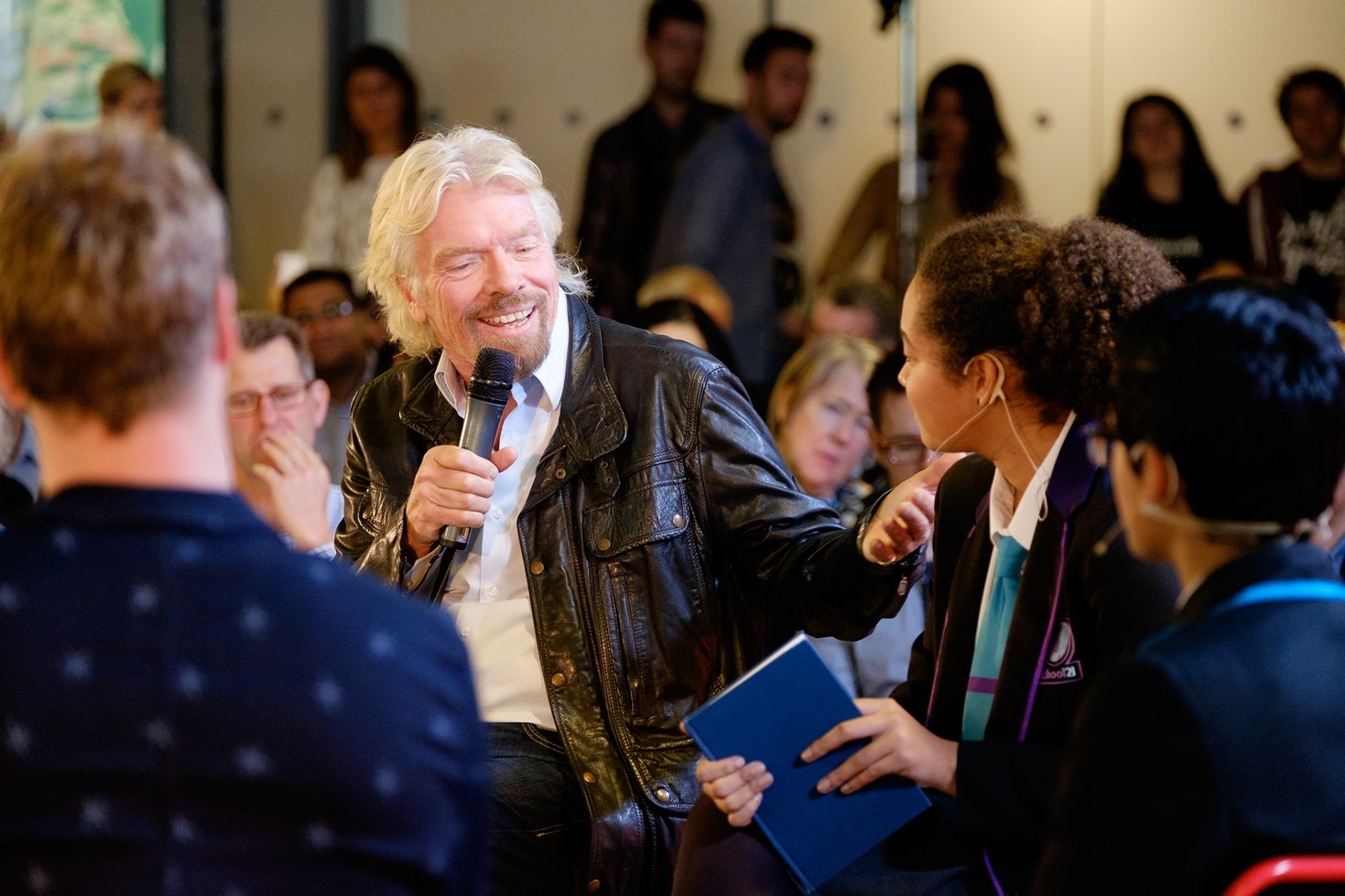 Image by Owen Billcliffe
Unlike Zaid and Romina, I wasn't encouraged to find my passion and purpose, and I certainly didn't learn life's most important lessons at school. Sadly – with the exception of some magical schools like School 21 – I don't think education has changed much in the past 50 years.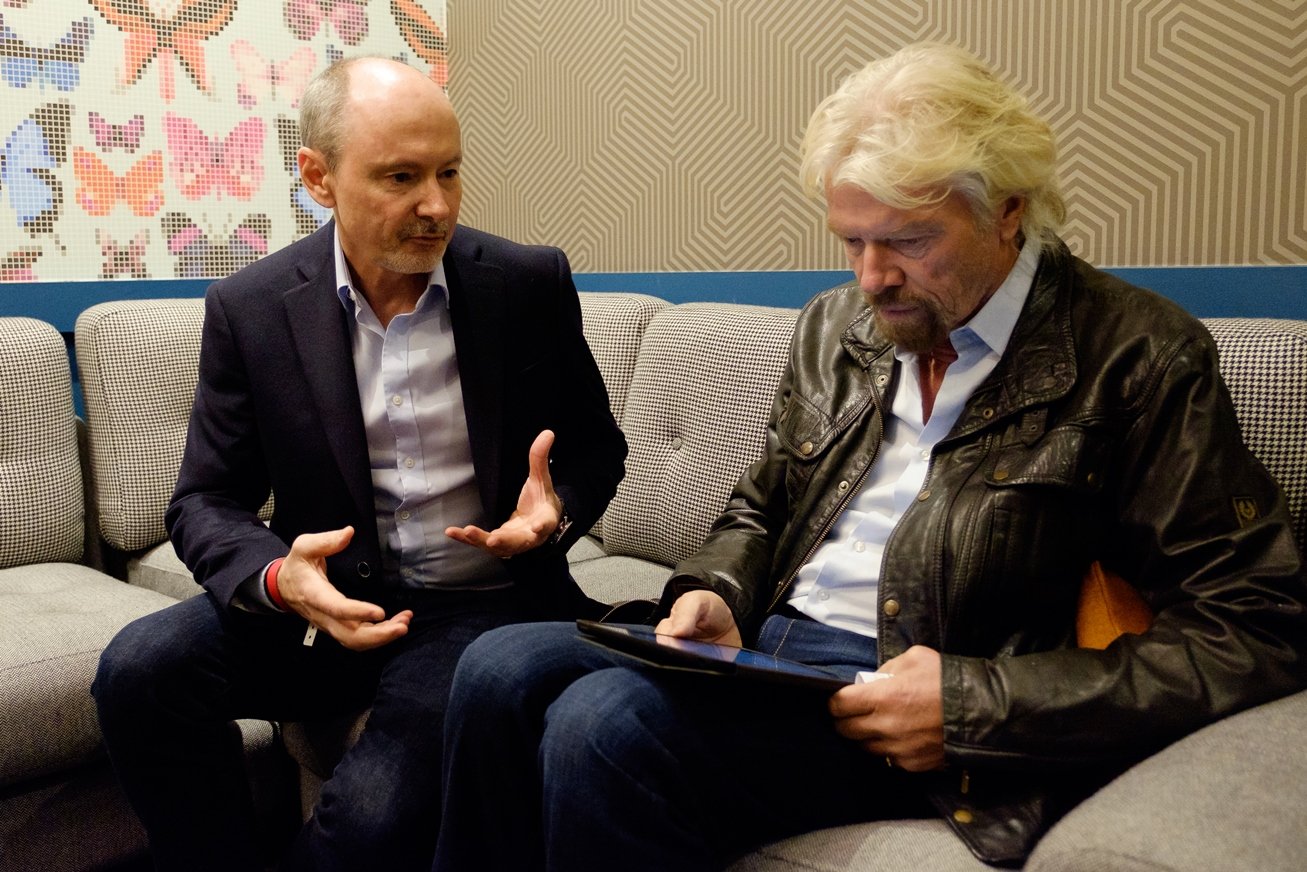 Image by Owen Billcliffe
I got my education out in the world. In my opinion, real life learning is the only way forward. It's important to learn maths, literacy, science, etc., however I think, if done in an interesting, engaging and relevant way, most of that can be learned by the age of 16. I don't believe that keeping most people in school as long as we do is actually good for them. And those who do benefit from going to university, for example scientists and doctors, should do courses that are shorter but fuller. University courses should be designed for the convenience of students. One or two lectures a week stretched over five years is not sufficient – it just leads to students racking up debt.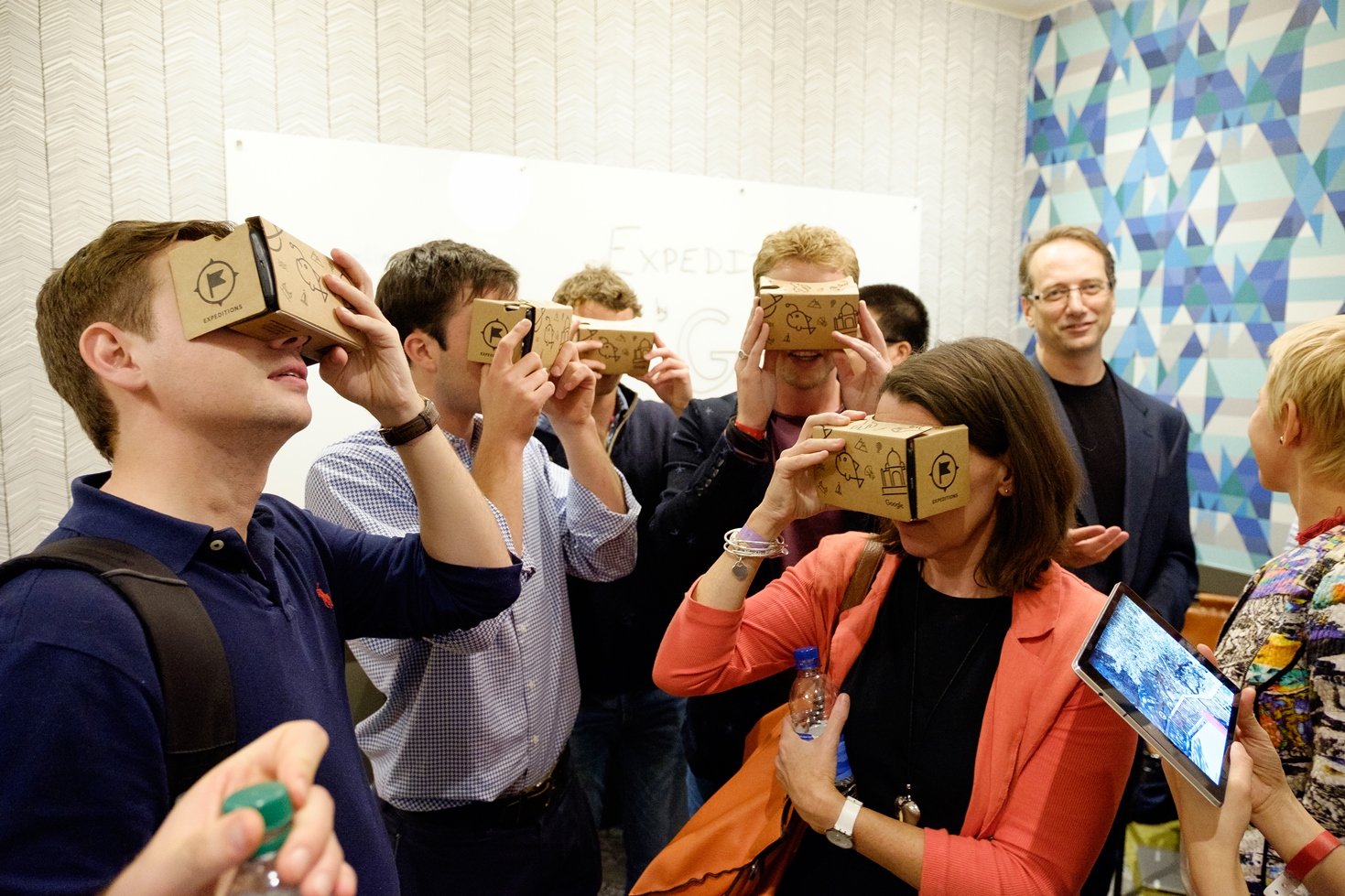 Image by Owen Billcliffe
Our greatest lessons come from the University of Life – getting out into the real world, getting your hands dirty, interacting with people in real situations, travelling and learning on the spot. Keeping our children and young adults in stale classrooms, accumulating debt is not the way of the future.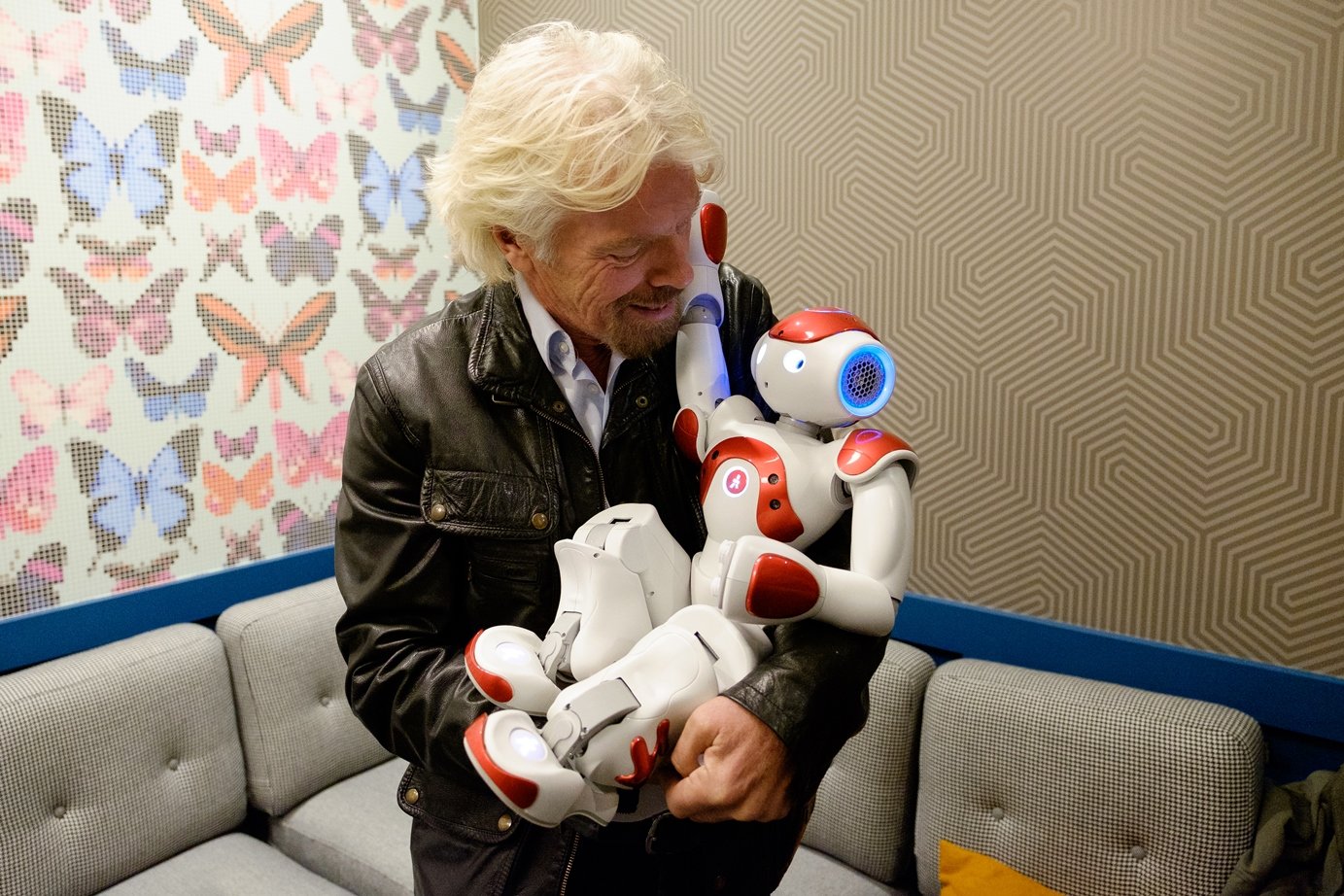 Image by Owen Billcliffe
Later, I was thrilled to see our panellists – celebrated physicist, Professor Brian Cox; controversial broadcaster and founder the West London Free School, Toby Young; CEO and Co-founder of Teach For All, Wendy Kopp; President and COO of Khan Academy, Shantanu Sinha; President of Core Markets for Pearson, Rod Bristow; and TV and radio host, Clemency Burton Hill – engage in a very lively and worthwhile conversation to discuss: Is education keeping up with the 21st century?
Unsurprisingly there was not much consensus in the discussion, except that much change is needed.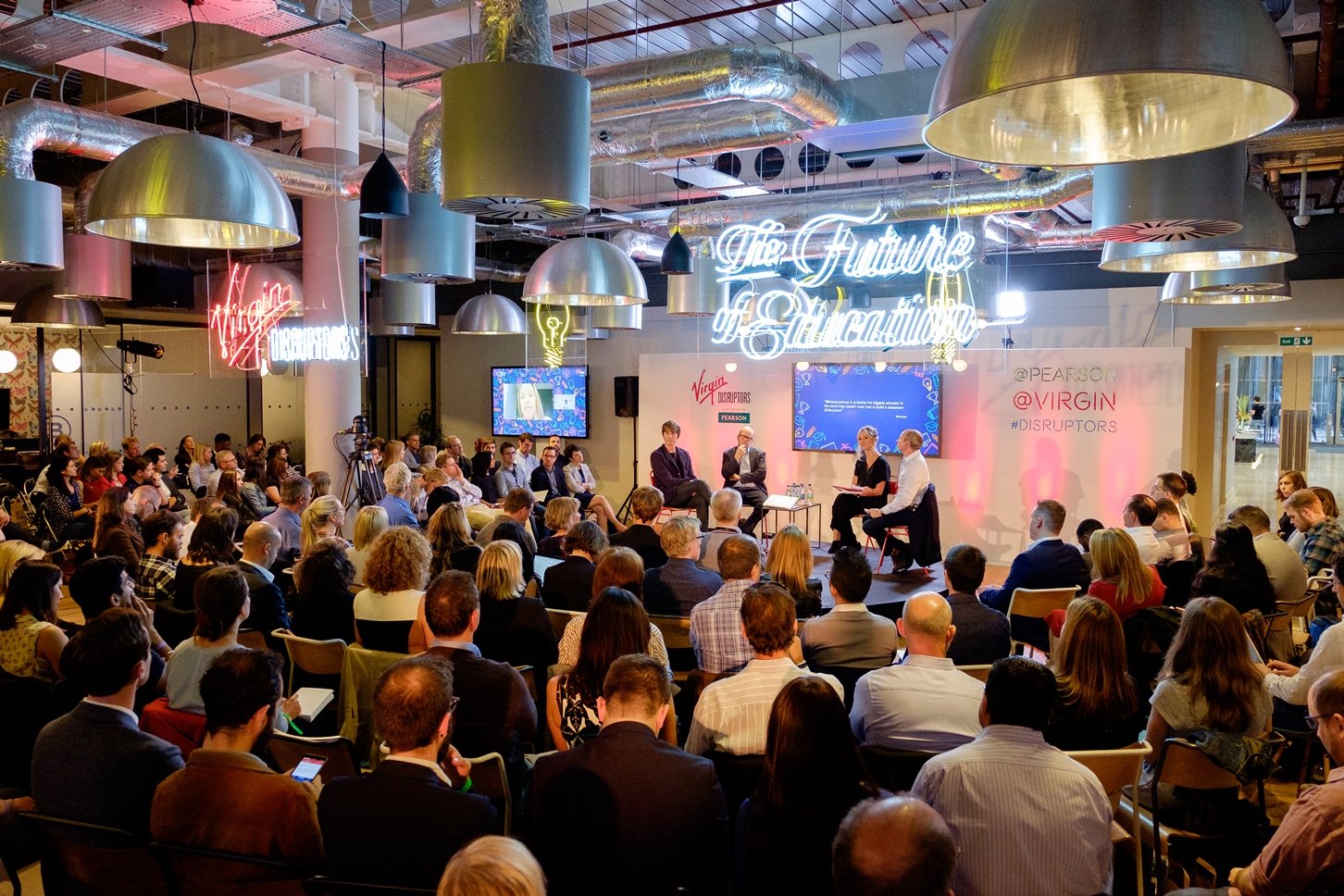 Image by Owen Billcliffe
Image by Owen Billcliffe
One moment that particularly resonated with me, was when Professor Brian Cox explained that we need to move away from spoon-feeding stale and standardise curriculums and "Turn students into professional thinkers who have full responsibility for their own understanding".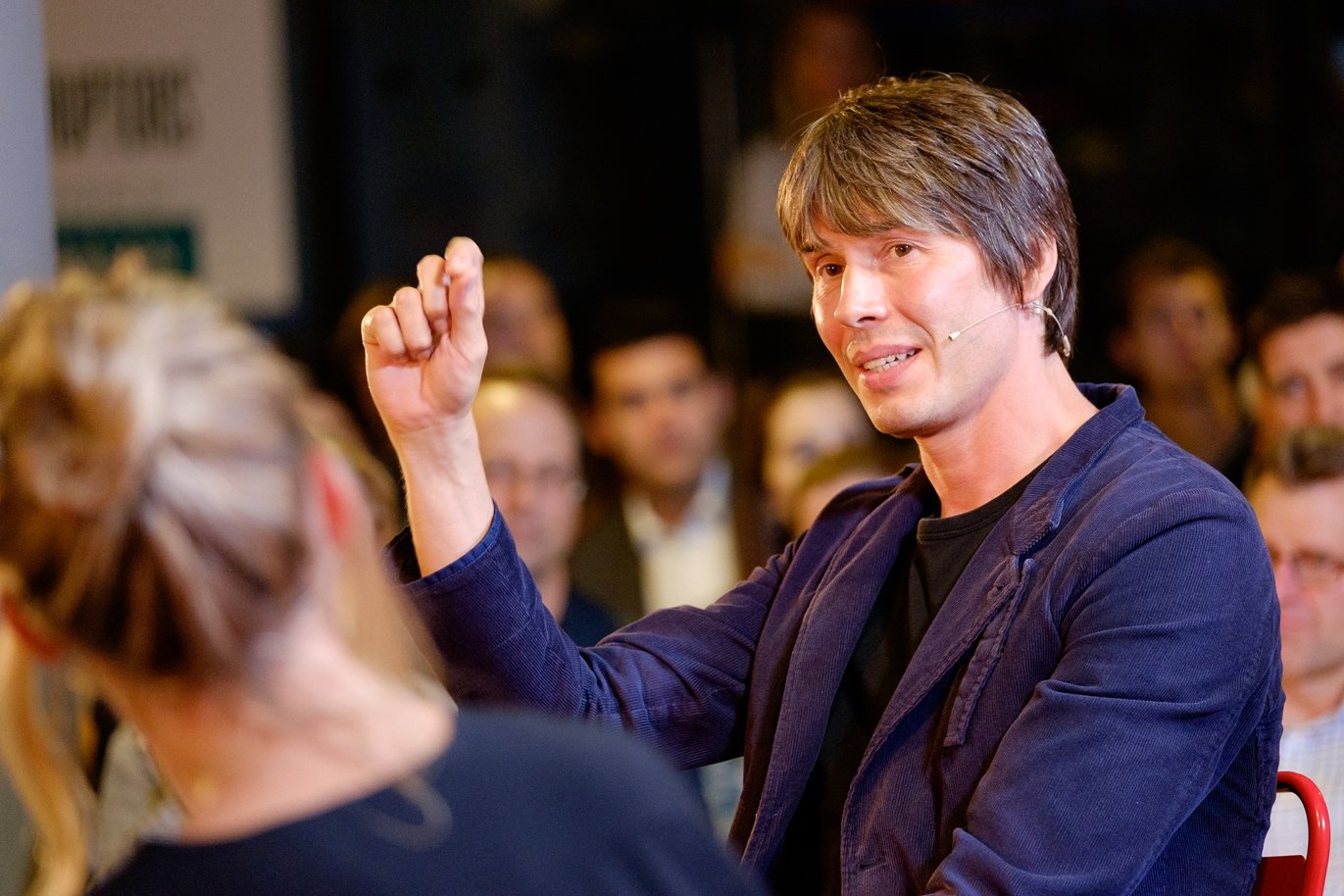 Image by Owen Billcliffe
As one of the day's speakers, Chase Jarvis, said: "The future is in portfolios not resumes." We need to shake up our education systems to arm future generations with the real skills they need to take on the big challenges, and in turn move the world forward.