Ever wondered what a shot of Formula E car engine fuel tastes like? I found out at the Miami ePrix this weekend…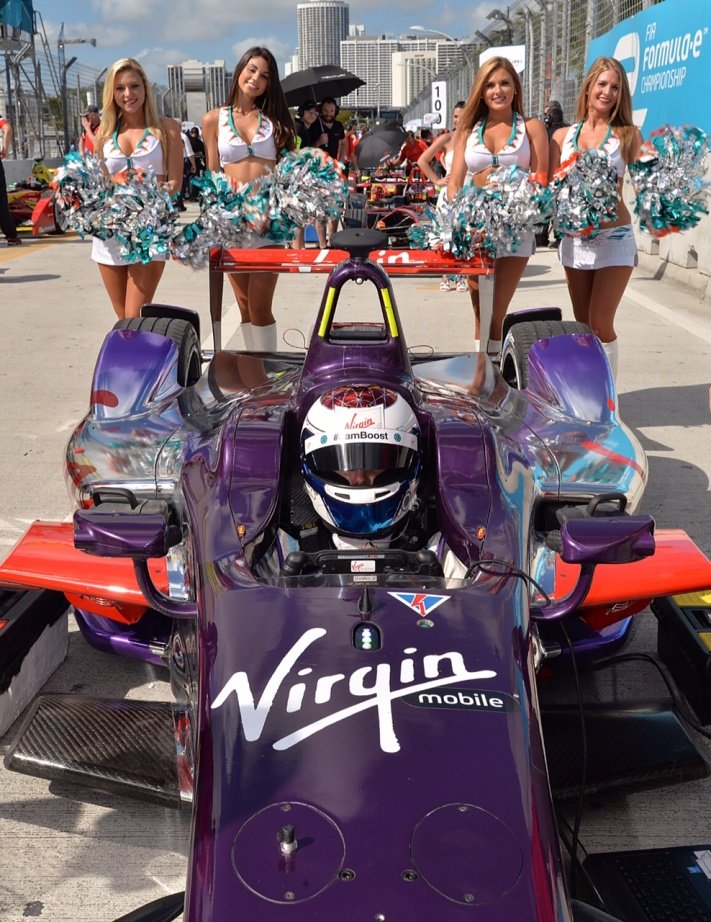 Image from Virgin.com
We were in Miami with lots of the Virgin family to cheer on Virgin E Racing in round five of the world's first fully electric racing series. It was the opener of two US races, and the Miami crowd well and truly embraced the spectacle.
Sadly for us, Virgin E Racing didn't manage to win the race, but drivers Sam Bird and Jaime Alguersuari did an excellent job. Sam in particular drove a blinder and seized the lead in the race's most exciting moment, but it wasn't to be our day. The sheer speed, technical skill and fascinating strategic battles between the teams make for a superb spectacle.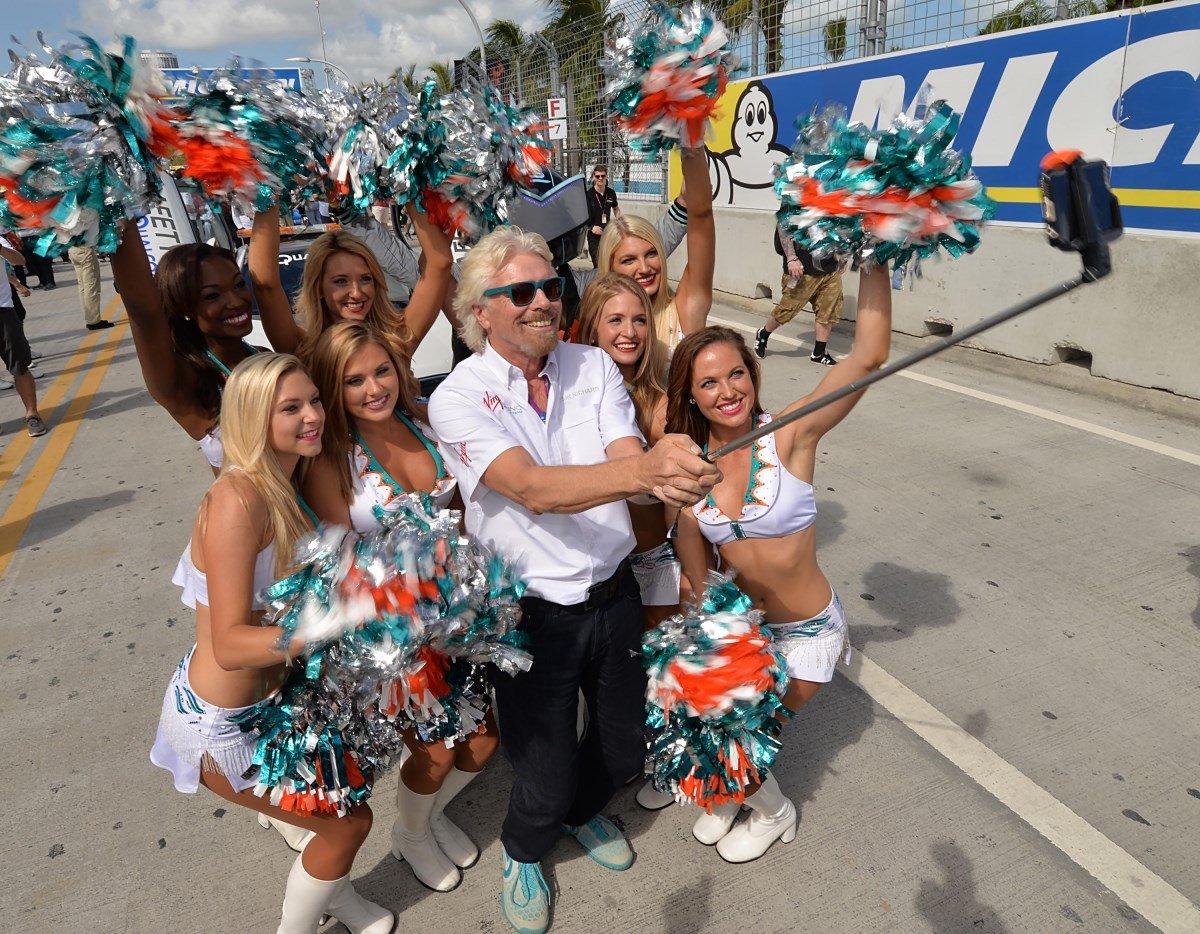 Image from Virgin.com
I loved visiting the pit lane, walking the grid and posing for a selfie with the Miami Dolphins cheerleaders (it's a tough job, but somebody's got to do it!) before the race, and presenting the trophy to worthy winner Nicolas Prost. I remember watching his father Alain win four F1 world championships and his son is clearly cut from the same cloth. It's good to see so many motorsport greats embracing Formula E - Emerson Fittipaldi, the legendary double F1 and Indianapolis 500 winner, was rapt too.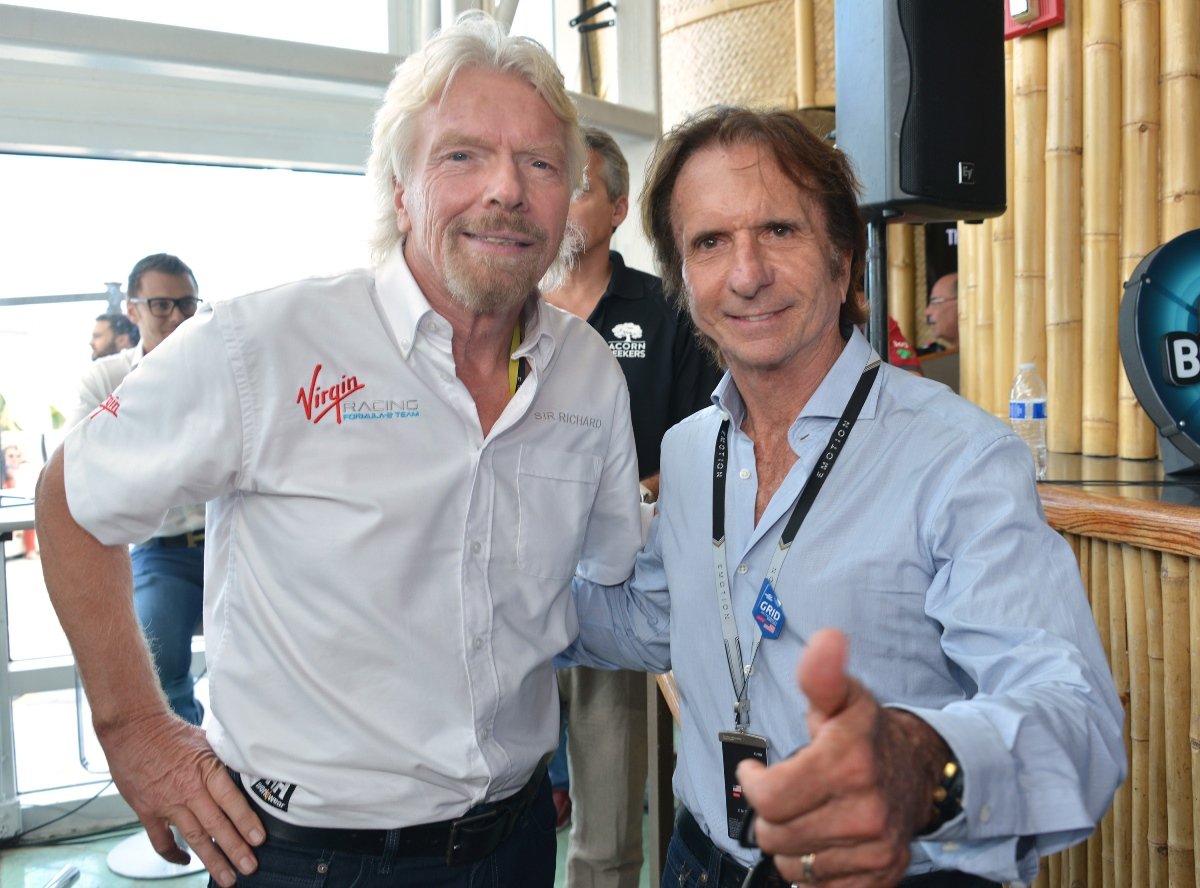 Image by Mark Elias
Away from the track, I enjoyed a discussion about the future of transportation – more on that soon. To keep the races as clean as possible (and not affect the host cities' power supplies), Formula E generators, which power the car batteries, run on a sea algae based glycerin fuel that is carbon neutral and an alternative to diesel.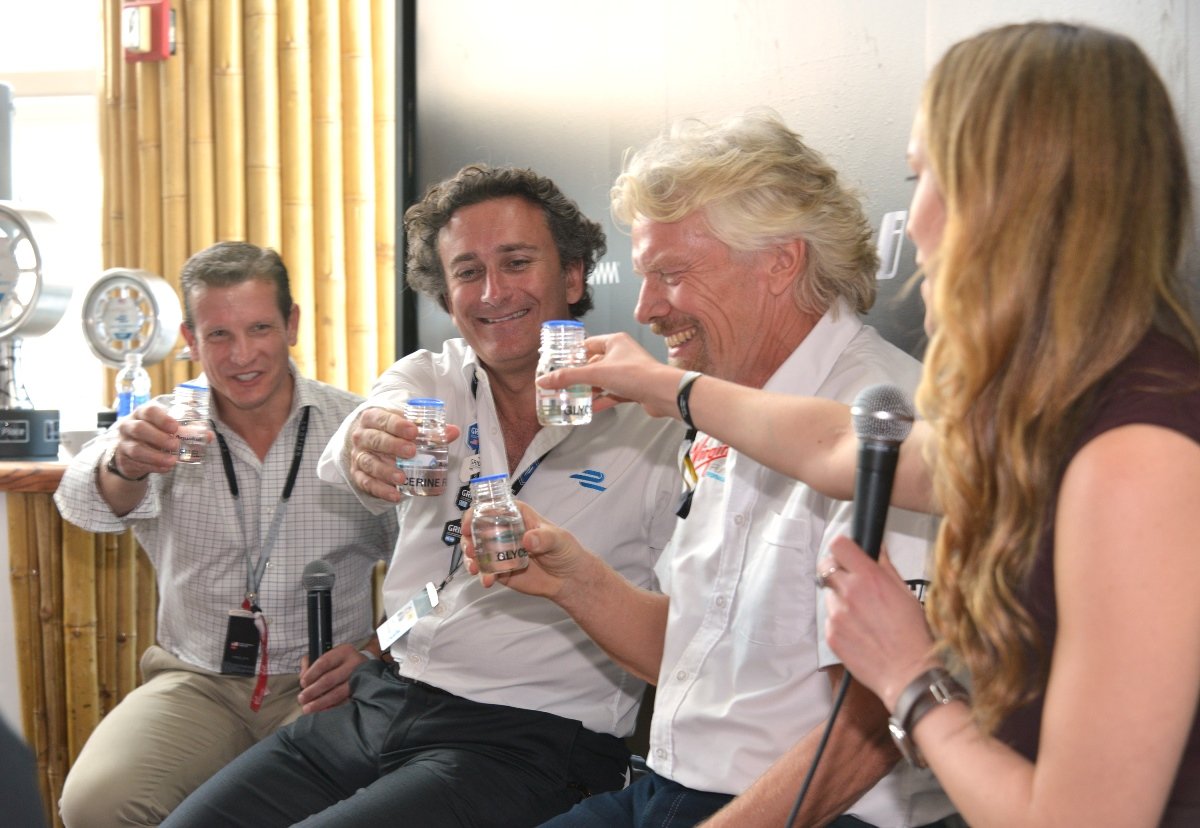 Image by Mark Elias
Formula E CEO Alejandro Agag invited us to taste how clean it really is! It included a taste test on the Formula E fuel, to see just how clean it really is. The glycerin fuel was a bit syrupy and very sweet, but nowhere near as bad as I expected. Having said that, I think we should keep it in the cars from now on!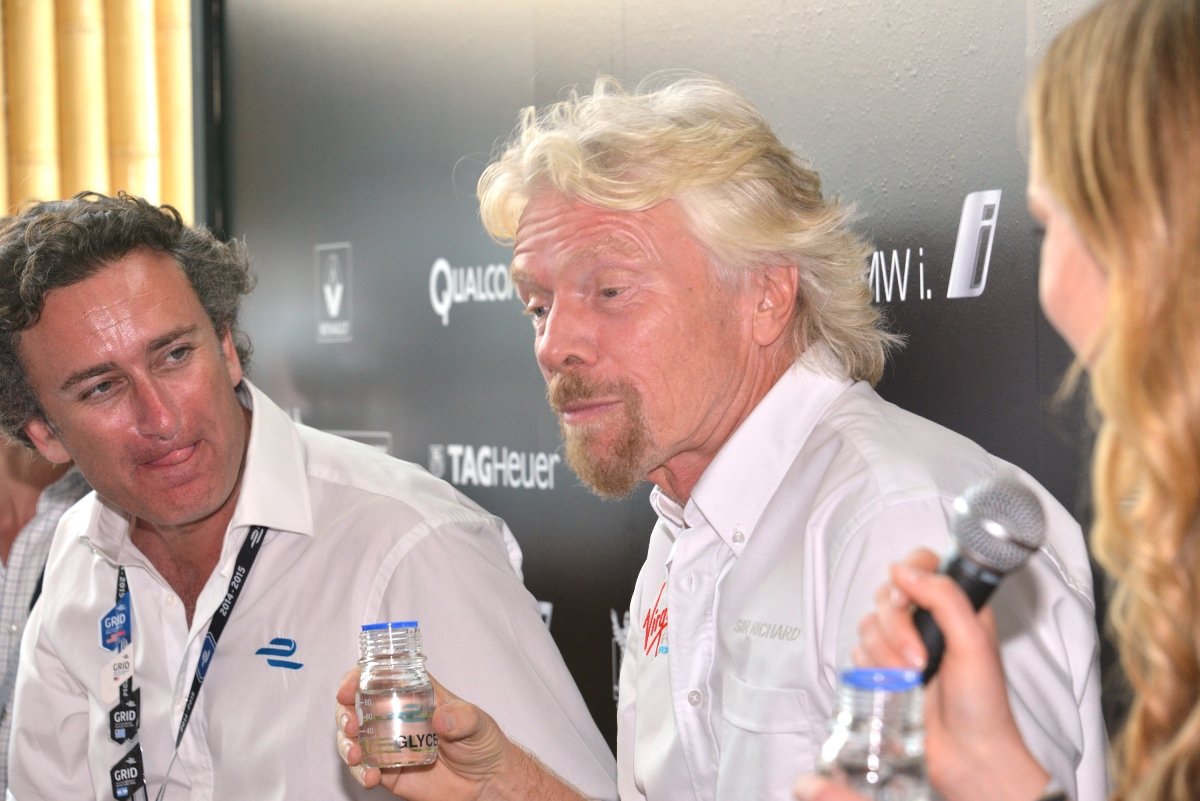 Image by Mark Elias
It was great seeing how all the Virgin Racing team work together, overcoming last minute challenges and reacting in real-time to tough situations – especially when things go wrong. There's a lot of togetherness, which I'm sure will set the team in good stead for the next race and beyond. There was also lots of camaraderie (and later, dancing) between all the Virgin company staff in attendance, from Virgin Galactic to Virgin Hotels, Virgin Cruises and Virgin Produced to Virgin Mobile and lots of our partners.
Image from Virgin.com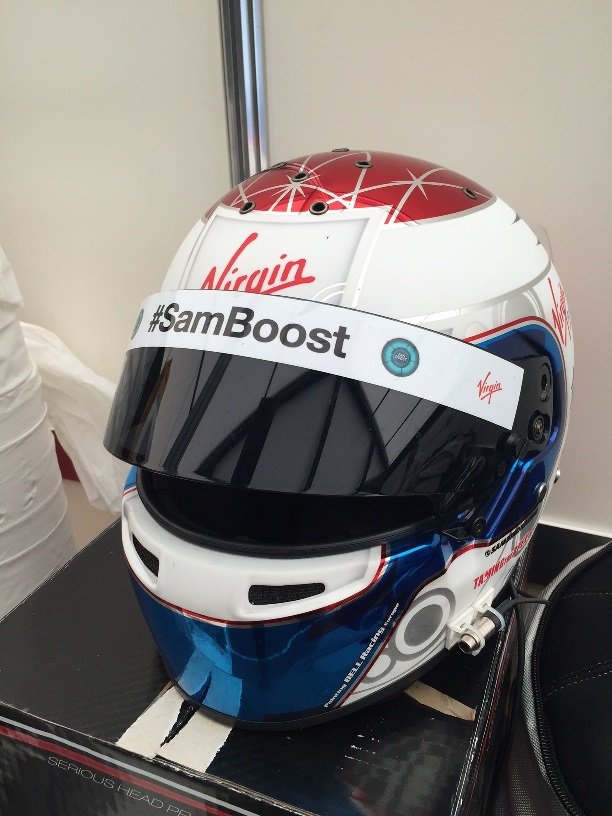 Image from Virgin.com
Image from Virgin.com
I believe this sport is the future of motorsport, and electric cars are the future of motoring. It's great to be here at the start of the journey, watching the excitement, skill and expertise of so many people working together.