It was fantastic to spend yesterday on board Virgin Atlantic's inaugural flight to Detroit, a city which has a thing or two in common with Virgin. Our brand made its name in the music business, so has Detroit, with countless musicians and genres coming out of the Motor City.
In fact, it was one of those genres, techno, which was responsible for starting Virgin's love affair with Detroit.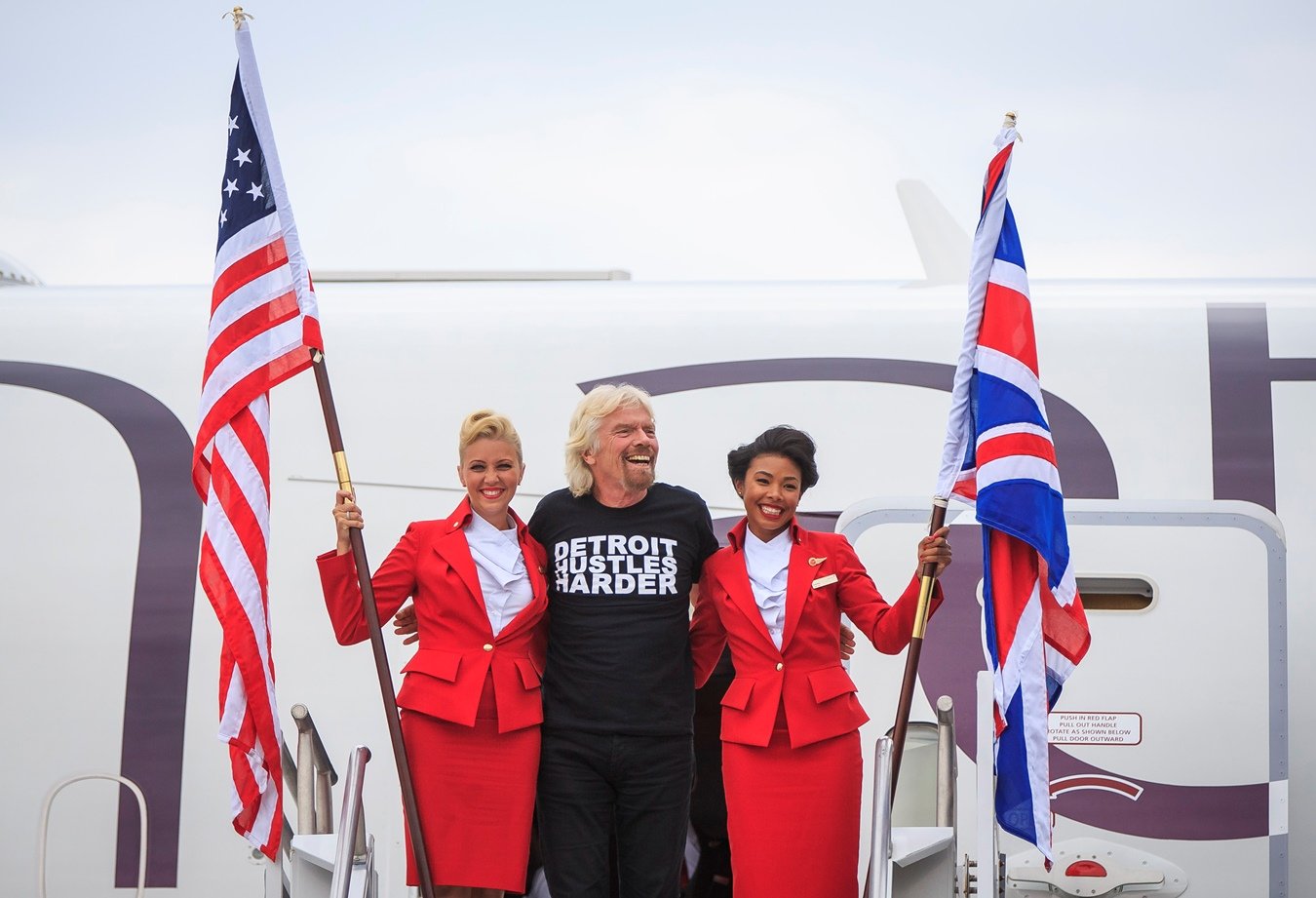 Image from Virgin Atlantic
Some of you may recall that Virgin Records was the first label to release a compilation album of the electronic music genre, titled 'Techno'. Since then both of us have been through a lot of changes, but it's great to be able to bring Virgin back to the city at a time when it seems to be on such an upward trajectory.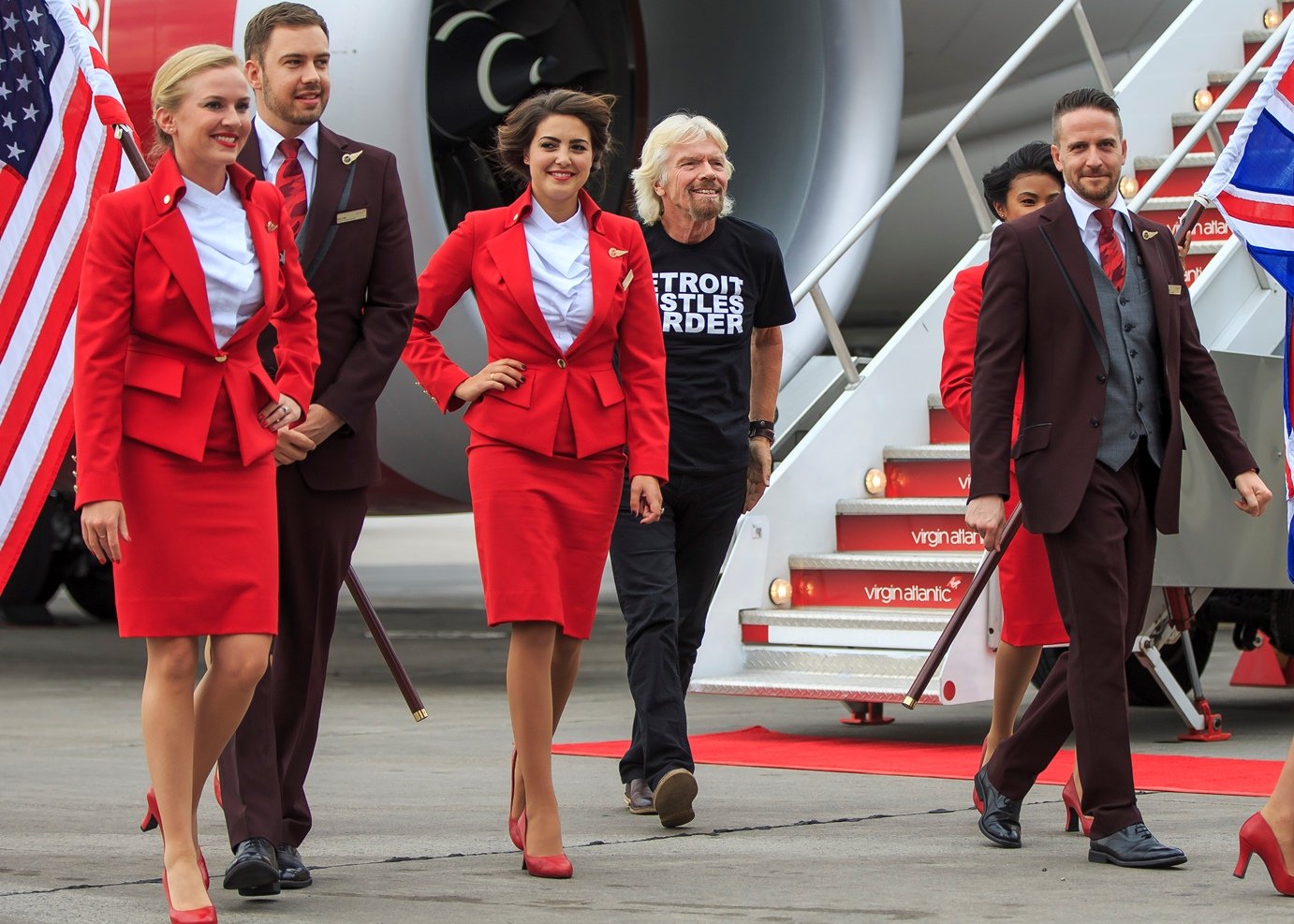 Image from Virgin Atlantic
As well as techno, the city also famously gave birth to motown and it was wonderful to have a healthy dose of that on the flight, as the cast of Motown the Musical jumped out of their seats and treated passengers to a surprise sing-along halfway through the journey.
After we had all finished dancing in the aisles it was time to take a seat at the Upper Class bar, where I joined three Virgin StartUp funded entrepreneurs for a mentor session.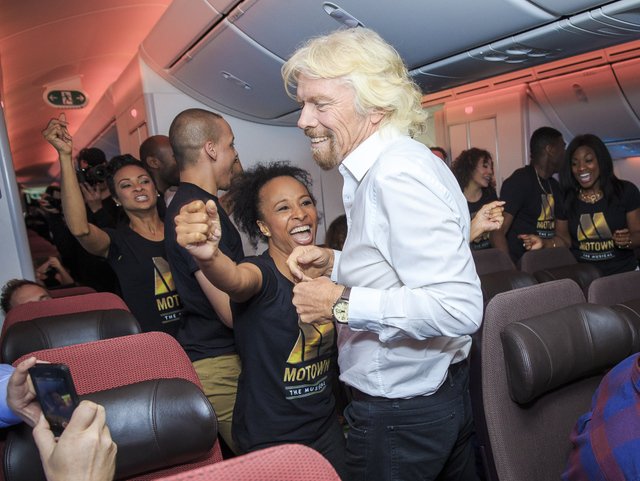 Image from Virgin Atlantic
Charlotte Cramer of Glow Away, Sam Morgan of Paria and George Edwards of Gas Sense all took some time out to walk us through their business plans and discuss future opportunities for their three very promising businesses. George in particular is in a very strong position, having come up with a great idea – reusable magnetic sensor strips, which monitor how much gas remains in a bottle – and received some sizeable orders as a result. Quite a feat, especially given that he's still 19. One to watch for the future!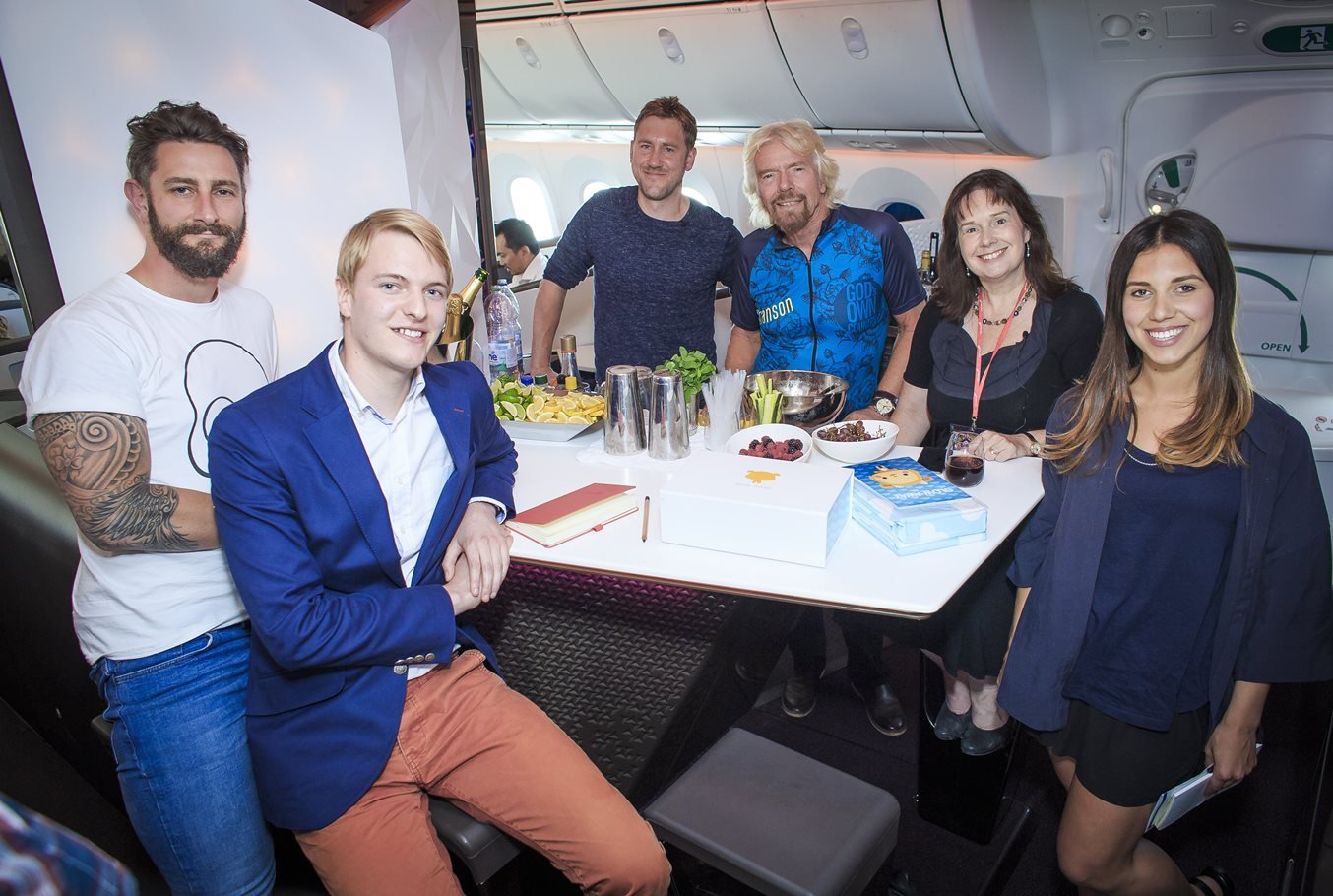 Image from Virgin Atlantic
Having seen the best of what England has to offer in terms of entrepreneurs on today's flight, it will be great to learn more about what sort of businesses are thriving in Detroit tomorrow, as we give America its first taste of Pitch to Rich.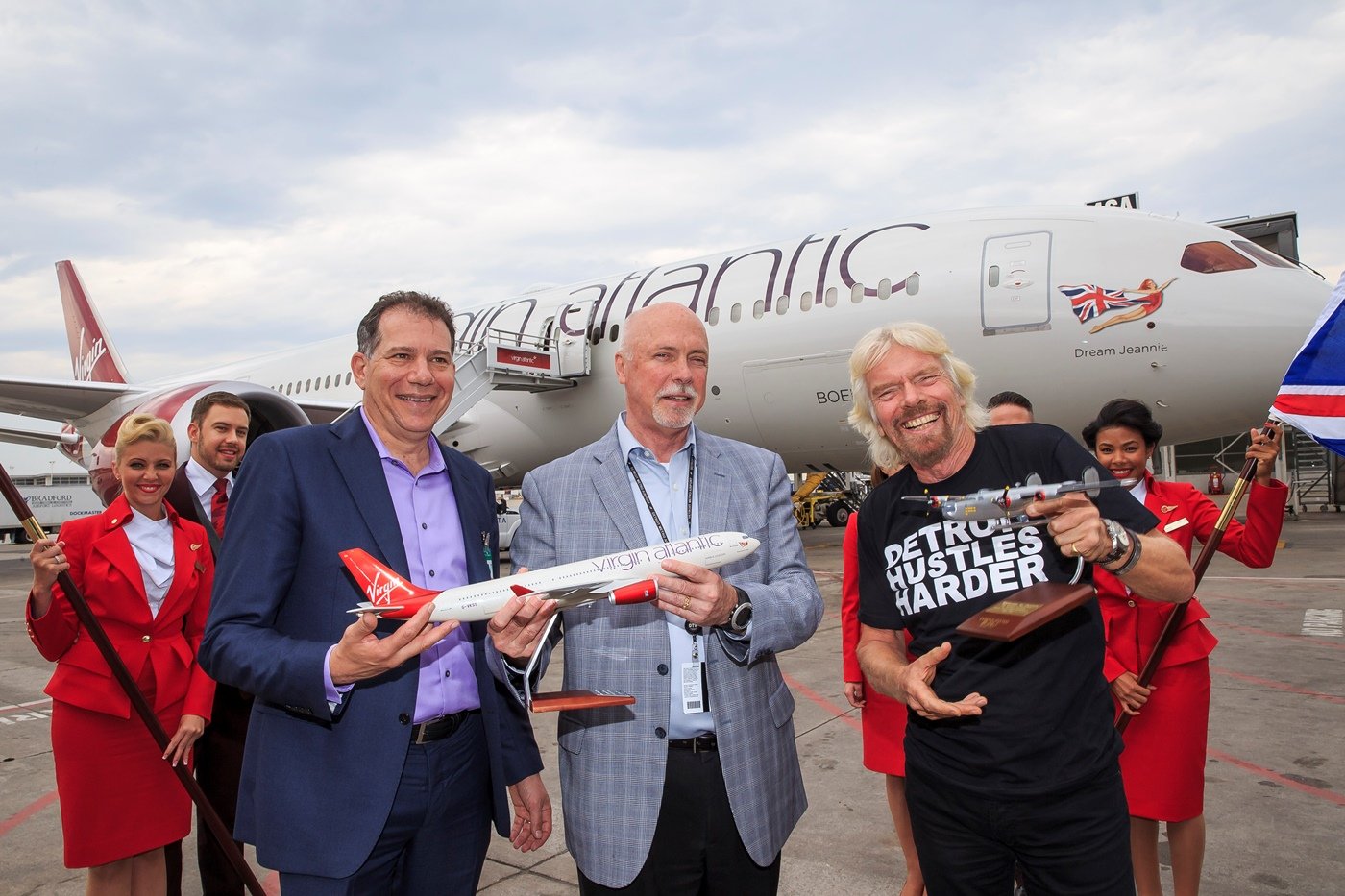 Image from Virgin Atlantic
As my t-shirt proudly points out, Detroit hustles harder than anywhere else and it's the hard work of the local entrepreneurs that will help keep the city on the road to recovery.
And of course, we'll finish the week with the official Virgin Atlantic Detroit inaugural party – can't wait to hear what music the DJ goes for, in this city he's spoilt for choice!