Last February, I had the opportunity to address a group of Caribbean leaders at a Pew Charitable Trusts event in the Bahamas to discuss the importance of creating safe havens and protections for sharks.
At that meeting the Dutch delegate said he'd do everything he could to get his government on board. Drumroll… six months down the road, I am delighted to learn that two new shark sanctuaries will be established by Dutch Government and the Island Governments of Bonaire and Saba covering their full exclusive economic zones (EEZs).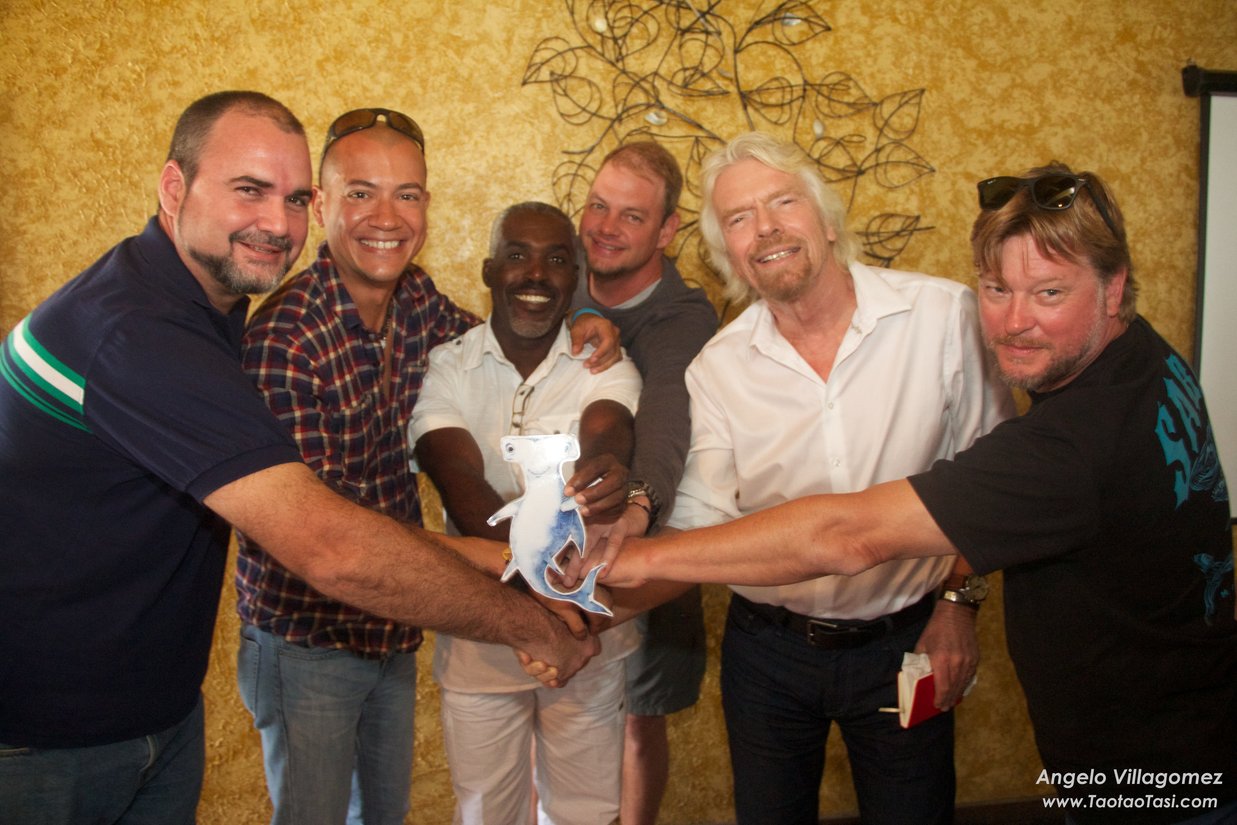 Image by Angelo Villagomez
These new sanctuaries will prohibit commercial shark fishing in each Island's waters out to 200 nautical miles, and cover a massive 22,382 square kilometers (8,816 square miles) of water. It also means that many species of sharks found in the waters of the Dutch Caribbean, including threatened and endangered species will also be protected.
Right now, sharks need all the help they can get. Despite their massive ecological and economic value (shark diving is a huge tourism draw), populations are declining at an alarming rate. Worldwide, an estimated 100 million sharks are killed each year in commercial fisheries, while nearly 30 percent of all known shark species assessed by scientists are threatened with extinction. And because they are live long, mature late, and produce few young, shark populations just can't replenish at the speed at which they are being removed from our ocean.
In simple terms, sharks have more value alive and free – as seen by a study showing that a live reef shark in Palau is worth $1.9 million over its lifetime for the tourism industry, compared with a one-time value of $108 if it is killed for its fins.
When we remove top predators in a reef ecosystem, we upset the natural food web. This then changes the composition of the reef. Fewer sharks in the water, means less healthy coral and consequently, less fish. That affects food security, the health of the ocean and tourism dollars. Healthy reefs are also really important as a buffer against big storms, protecting island communities from the full brunt of these types of weather events. When we were in The Bahamas in February, a country that established the first shark sanctuary in the Caribbean, the schoolkids had painted a mural that said it all: "healthy reefs need sharks".
The more national shark sanctuaries we can create, the better the chances are for linking areas of national protection, and creating a groundswell for further international protection on the high seas.
I love sharks and I love the Caribbean. My dream is to see a regional shark sanctuary covering the entire Caribbean Sea for sharks. In May 2014, the British Virgin Islands joined The Bahamas and Honduras in declaring our waters a shark sanctuary. With the addition of Bonaire, Saba, we're on a roll. I hope that now the rest of the Dutch Caribbean countries of St. Eustatius Curacao, Aruba, and St. Maarten are inspired to follow suit and announce permanent shark protections throughout their waters too.
With those additions, the entire Dutch Caribbean would be recognised as a regional shark sanctuary. That would really make 2015 a year to remember both for the Caribbean and for these magnificent creatures.