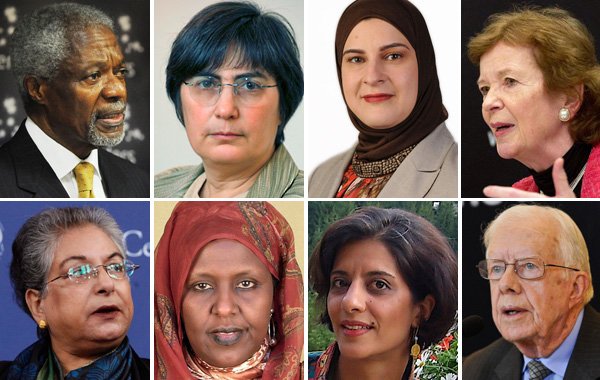 Image from The Elders
On Wednesday November 5th at 7pm EST, Kofi Annan, Jimmy Carter, Hina Jilani and Mary Robinson will join four women peace-builders live onstage at The Carter Center.
They will debate one of the most important and interesting issues around peace and resolution - how women can contribute to addressing the root causes of conflict.
As these images of major decision making summits show, women have been woefully under-represented in peace processes.
How can we empower women to be represented at the decision-making table? Half of the world's population are female, but a tiny minority of women are involved in conflict resolution.
Of 31 major peace processes between 1992 and 2011, only 4% of signatories were women.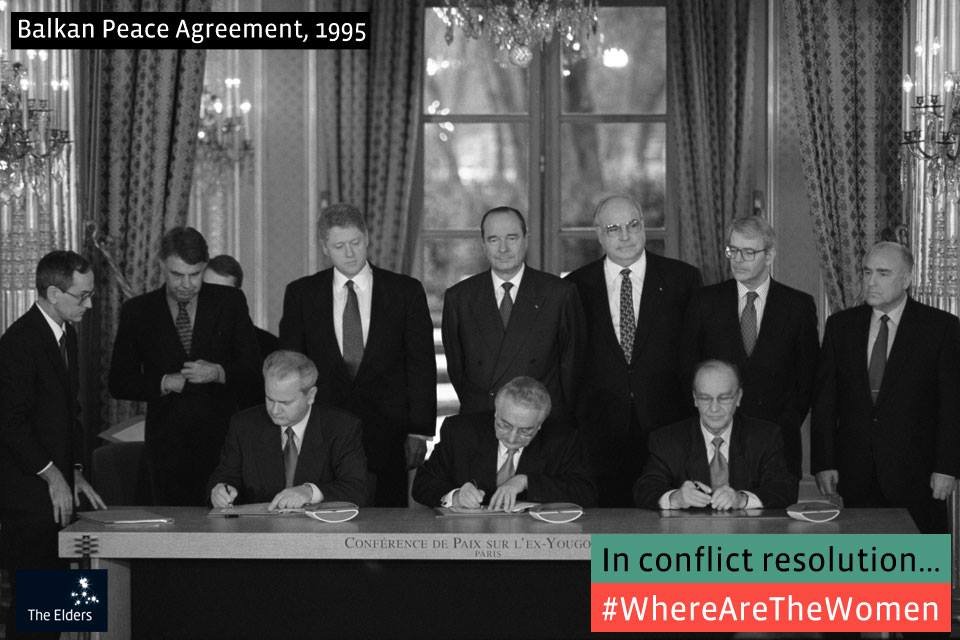 Image from The Elders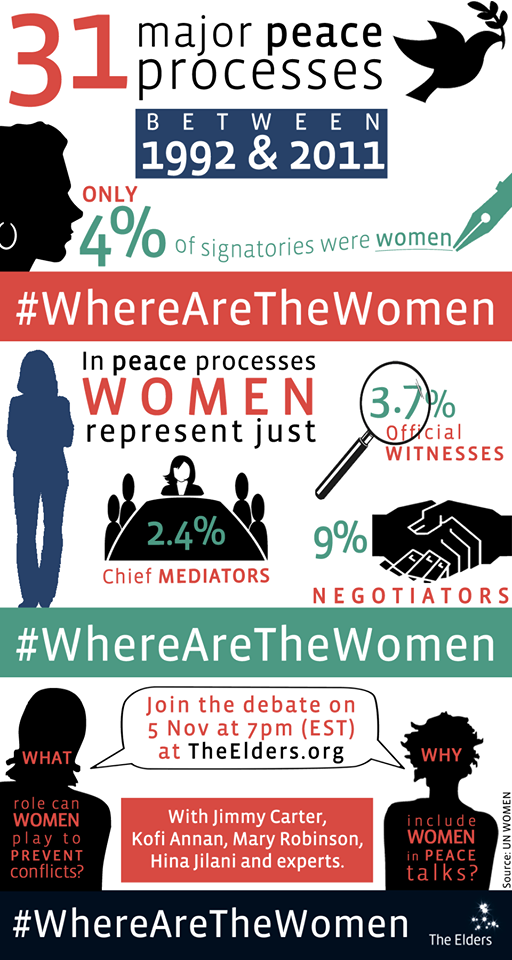 Image from The Elders
Jimmy Carter and Mary Robinson will join Asha Haji Elmi, peace activist in Somalia and founder of Save Somali Women and Children (SSWC) and Sanam Naraghi Anderlini, co-founder of the International Civil Society Action Network (ICAN) to debate these crucial issues.
They will be followed by Elders Chair Kofi Annan and Hina Jilani, alongside Manal Omar, Acting Vice-President of the Center for Middle East and Africa at the US Institute of Peace and Jessica Neuwirth, Honorary President and co-founder of Equality Now.
One of the wonderful things about The Elders is the way they embrace new viewpoints and ideas in order to arrive at the most positive end positions.
This debate will be no different, and you can add your views and offer your questions using the hashtag #WhereAreTheWomen.
Join us and watch the live discussion over at The Elders at 7pm EST/ 12am GMT on Wednesday 5th November.