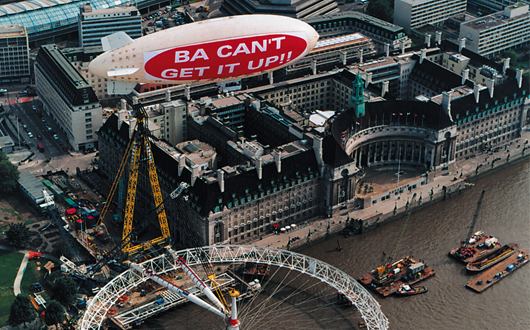 I think this has to be the best stunt ever.
I was woken up at 5.30am one morning to be told that theBA-sponsored London Eyehad a technical problem - they couldnt erect it.
They had the world's press waiting to see it going up and I knew we had a duty to give them something to look at. We had an airship company just outside London so we scrambled a blimp and the end result was an airship flying over the wheel bearing the slogan BA Can't Get It Up!!
What's your favourite stunt?