I am a big believer in taking on an opportunity when it presents itself. If the opportunity happens to involve an adventure, then you can be sure I will say yes, yes, yes. So when we moored Necker Belle slap bang between the Pitons, you can guess what happened next...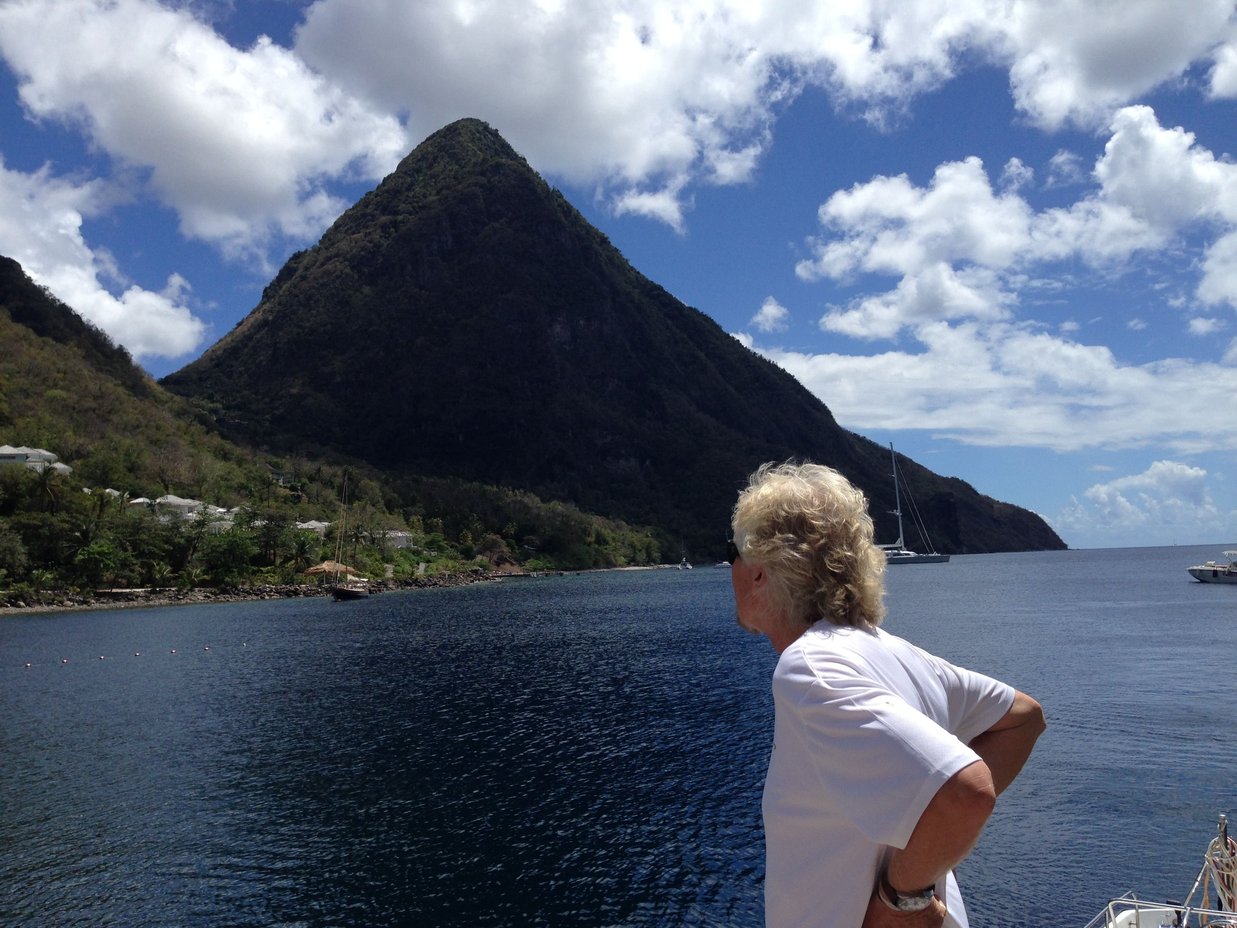 Image by Greg Rose
We were playing an early morning game of tennis and stopped to look up at The Pitons, St Lucia's two beautiful volcanic mountains. There had been a quick shower just before we began our game and the mist was rising over Gros Piton. It looked absolutely magnificent. As I stared, I wondered: could we climb it?
Image by Greg Rose
Within a matter of hours, we were at the base of the mountain. Foolishly we didn't bring much water, just a small bottle each, and even had bare feet! We started our ascent into the rainforest in high spirits, having heard it was a simple enough hike and wouldn't be too challenging. That wasn't quite the case!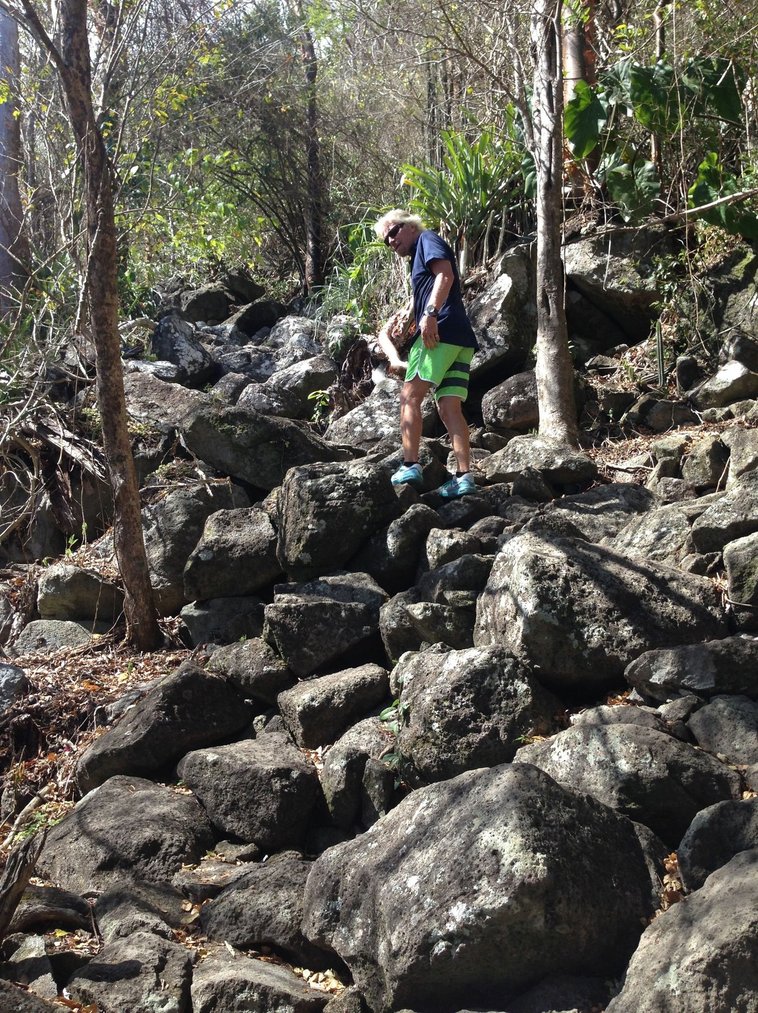 Image by Greg Rose
A couple of stray dogs started following us as we made our way up the mountain. They had enough sense to stop following before we got too high up - unlike us humans! The rain had made the path slippery, and we were soon clinging to each volcanic rock, using them as stairs. Around a quarter of the way up, we came across some people who had tried and failed to reach the top on their way back down. "It's so dangerous, don't do it," said one lady, who was certainly not enjoying her afternoon activity. We carried on.
By halfway, our water was beginning to run low and sweat was pouring off us. Thankfully we met a second group on their way down, this time a family including some kids. They all had massive smiles on their faces, and were practically gambolling down the mountain. I subtly mentioned our oversight with the water and the kind gentleman was good enough to give us a big spare bottle.
Now we had to reach the top. But I wasn't expecting such a steep climb, or such huge volcanic rocks to overcome. I have done my fair share of mountain climbing, including Mont Blanc with my children a few years ago.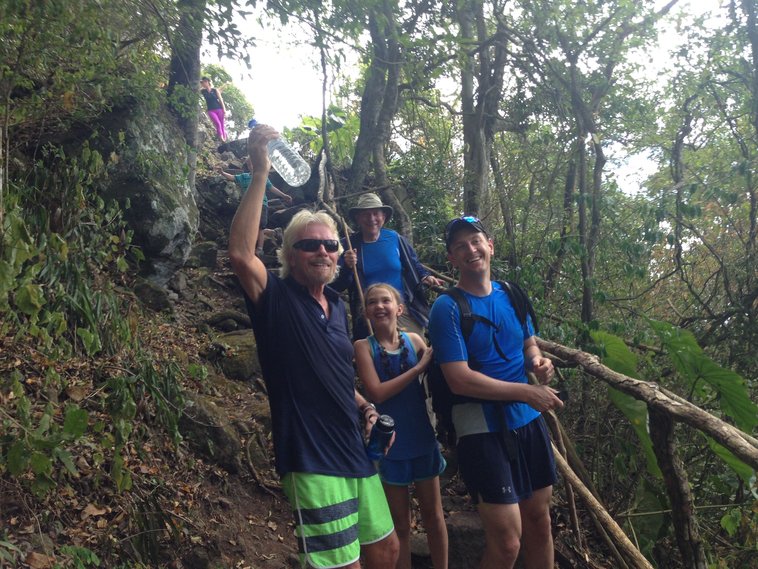 Image by Greg Rose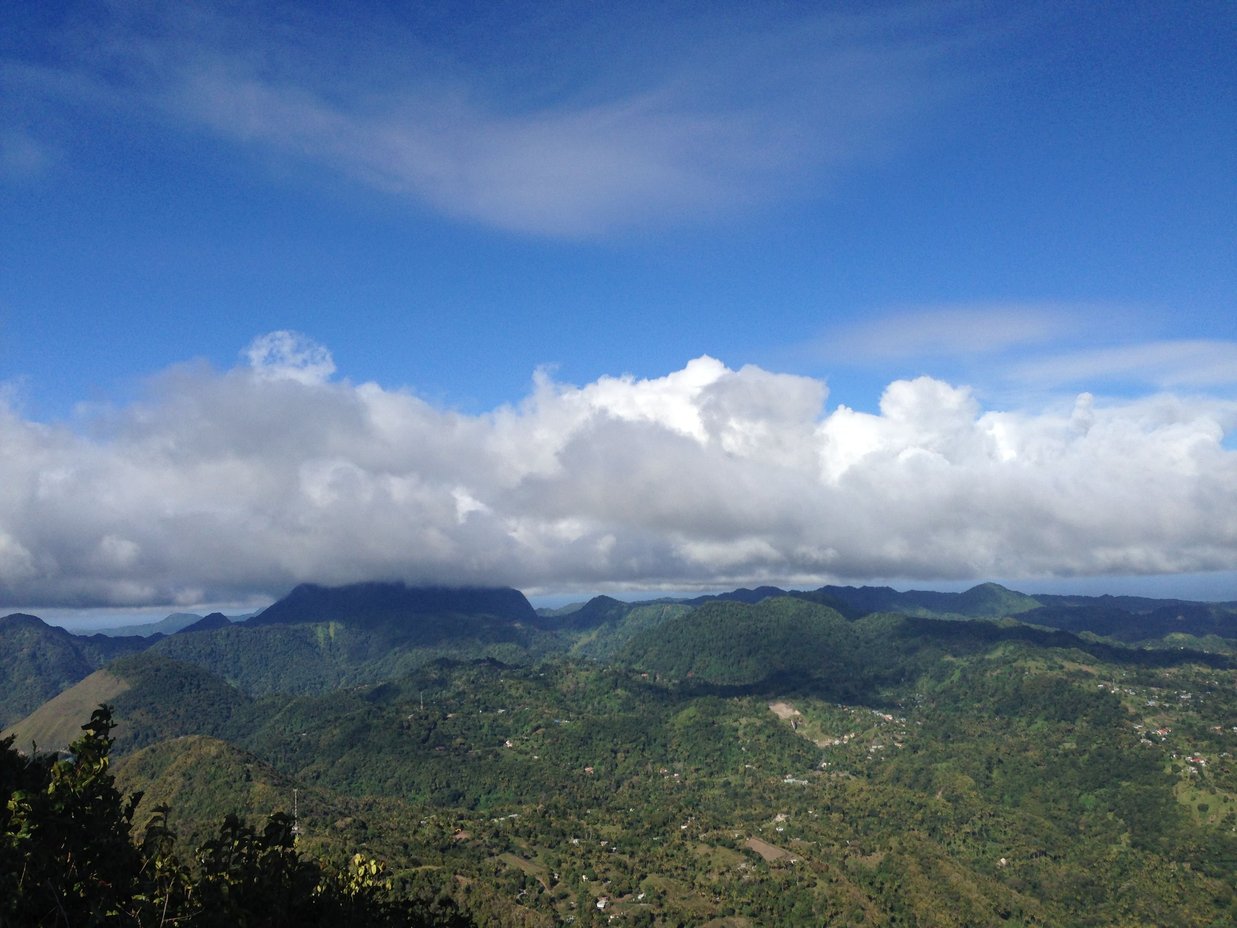 Image by Greg Rose
However, on those occasions we had trained for months, brought provisions and prepared mentally. This time we had decided on a whim an hour before and were wearing tennis shoes! Our guide, who has been climbing the mountain every day (sometimes twice a day!) for seven years, had raced ahead. Our group - Helen and Greg from Virgin Management and the Necker Belle crew - were startign to suffer. But suddenly the summit didn't seem a million miles away.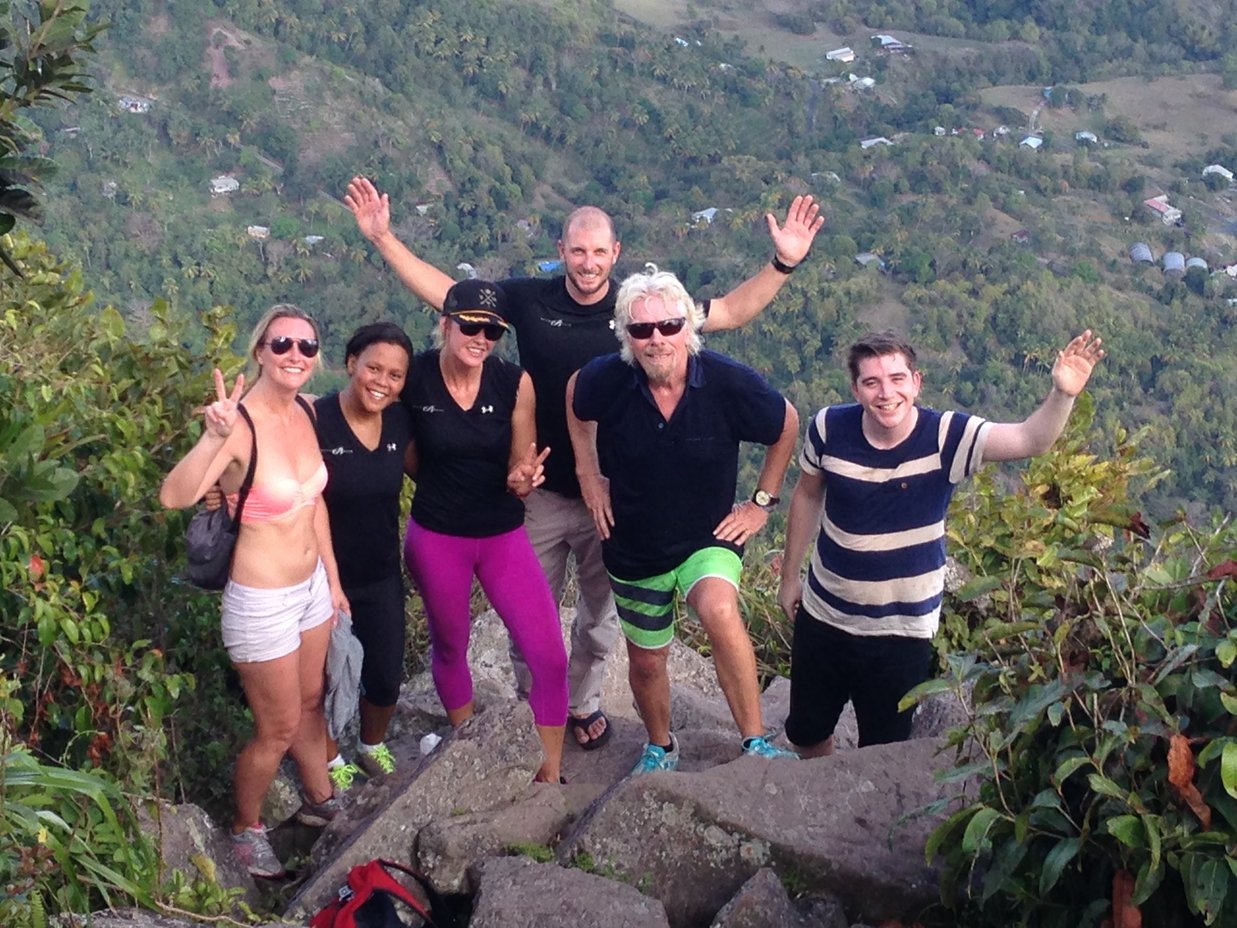 Image by Greg Rose
After just under two hours, we made it to the top. It was well worth it, with spectacular views in every direction and smiling faces from all of the team. We could see the gorgeous Caribbean Sea, St Lucia sprawled out beneath us and St Vincent in the distance.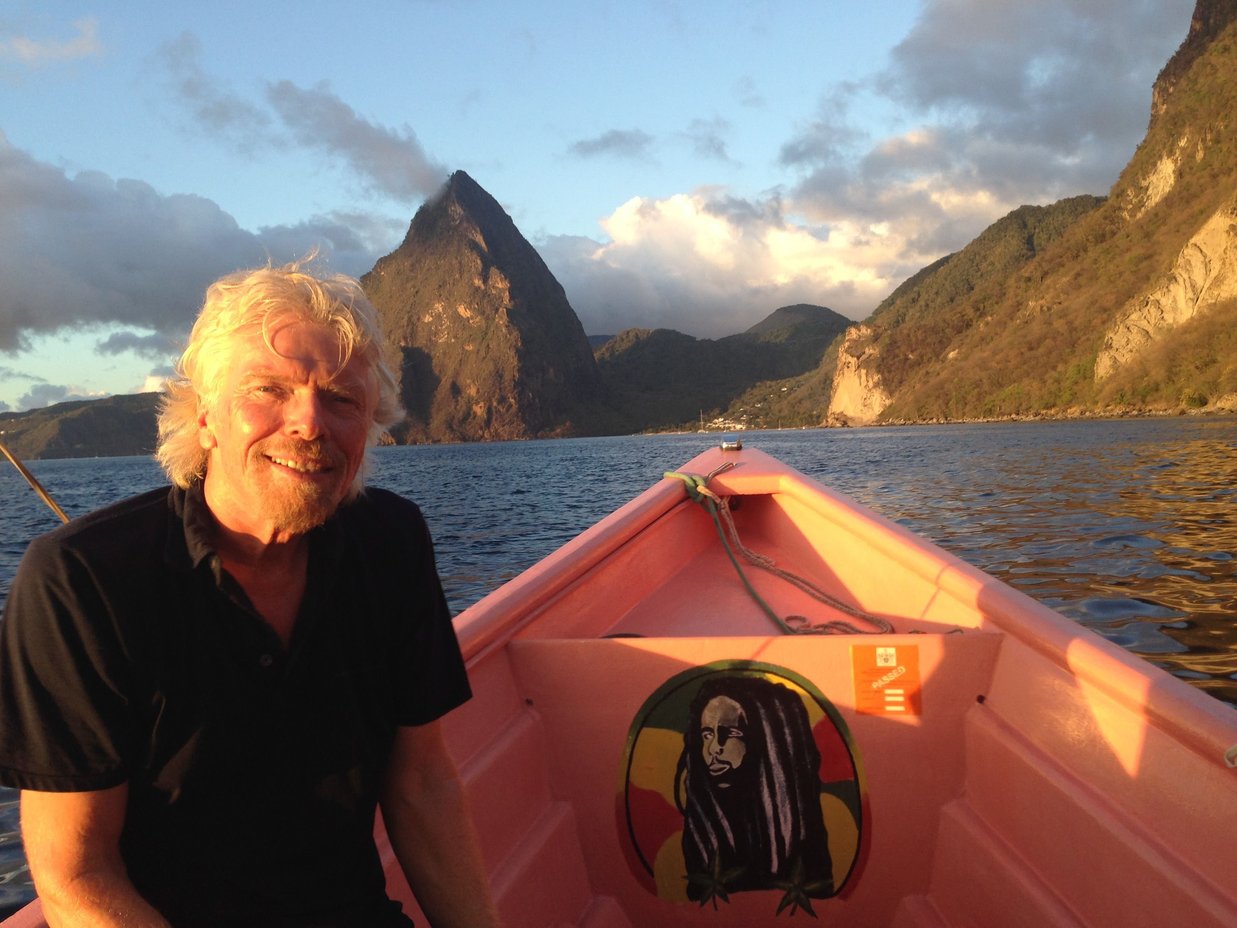 Image by Greg Rose
We had made it 2,619 feet above sea level, and climbed seven miles in the process. Not bad for a quiet afternoon!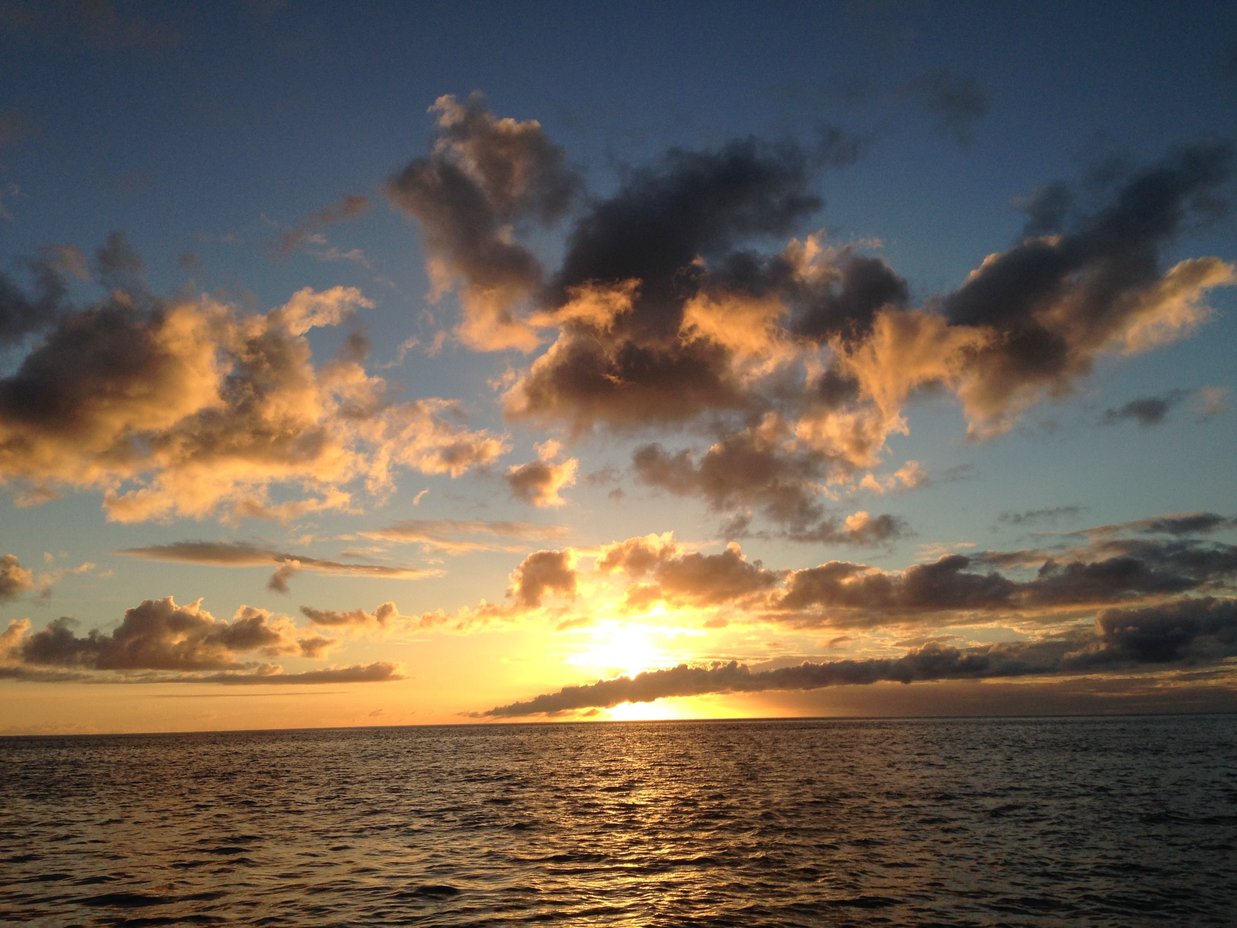 Image by Greg Rose
By the time we made it back down the sunset wasn't far away. We made it back to Necker Belle just in time to soak it in. As Marvin Gaye sung, Ain't No Mountain High Enough.