Every day I pinch myself. Our family are amongst the luckiest on earth.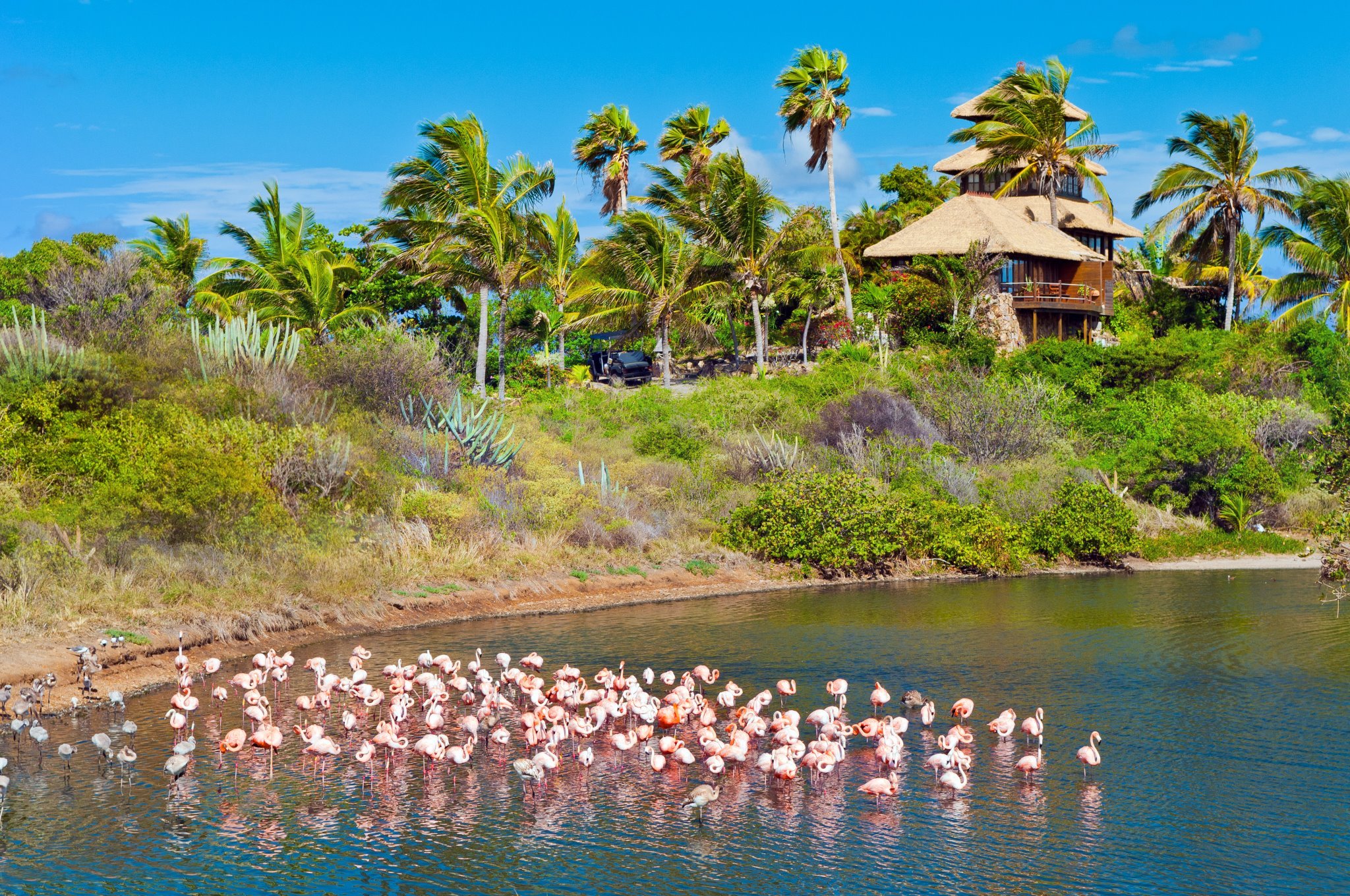 When I woke up the sky was full of flamingos flying around and around, teaching their young to fly. We often get the flash of scarlet ibis in the early morning sun. The lemurs and other species are thriving here too.
We have the chance to swim in the pristine ocean and when I am not working I can relax and keep fit by kitesurfing, playing tennis and staying in shape. It's important for both my business and personal life, which is the same thing really. We have rebuilt the main house after the fire here and are over the moon with how it has turned out. Having bought Necker a quarter of a century ago, it really is our home.
Necker is a magnet that attracts the most interesting people from business, sport, science, arts, and technology, and we're very fortunate to be able to welcome them all here.
All sorts of great ideas and plans come out of Necker, and the variety of visitors certainly contributes to that.
In the past week we've had the world's finest tennis players here on the island for the Necker Cup – more on that soon.
In the meantime, take a look at the video above for a taste of Necker and head over to Virgin Limited Edition to find out more.