Entrepreneurship in its truest form is about identifying a gap in the market and creating a product of use to fill that hole. Sometimes it can even be as simple as cutting the legs off a pair of tights…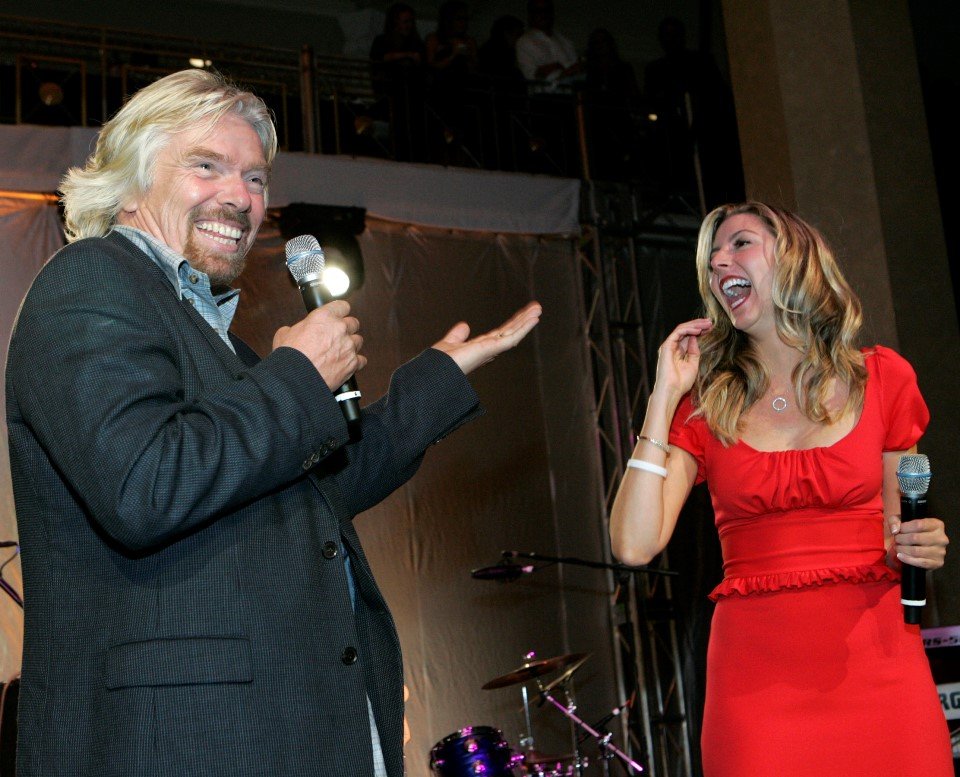 © Ben Rose
I first met Sara Blakely when she became a contestant on my 2004–05 one-season wonder of a US TV show The Rebel Billionaire. When she joined us for the ten weeks it took to film the entire series, I was surprised to learn that she was already four years into building her what sounded like a one-woman business. When I asked who was minding the store while she was away she just said, 'Oh, don't worry about that – I have Laurie-Ann there and I trust her implicitly to keep things going just fine.' I remember wondering if I would ever have had the courage to walk away from Virgin for a couple of months when it was in its fourth year. To be honest, and with no disrespect to my colleagues at the time, the answer was a resounding 'No way!'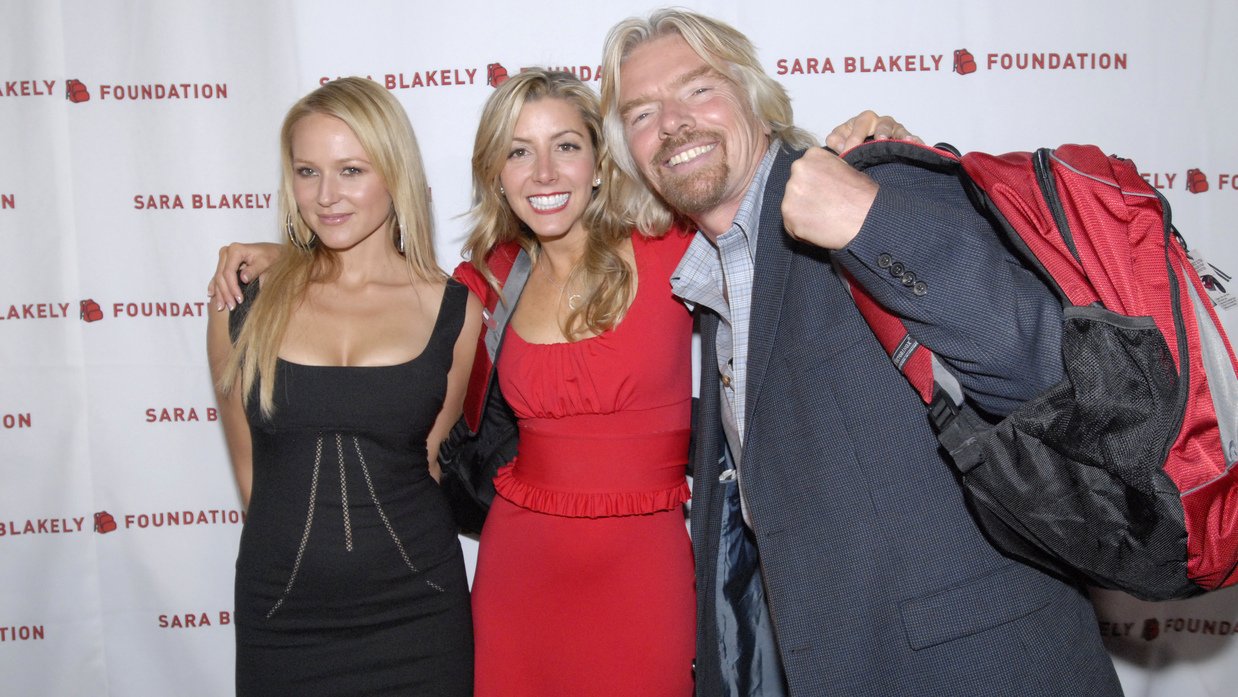 Although Sara was the runner-up in the final of Rebel Billionaire, she took her ten weeks out and then went back to business where she quietly continued on her track to becoming, at forty-one, one of the youngest ever self-made female billionaires in the US. Oh, did I forget to mention that Sara (if you didn't know already) is the founder and CEO of Spanx, the 'shapewear' company she started in her apartment with only $5,000 in the bank? Sara had failed to pass the law-school admission test and so became a door-to-door photocopier salesperson in Florida – a job she did for five years, which says a lot about her persistence.
© Frank Mullen/WiredImage
The birth of Spanx was a classic entrepreneurial case study where if you can't find something you want then go out and create it. Sara had been wearing tights with the legs cut off but always had problems with them riding up her leg. So she started looking into how she could make a shaper that worked. It took her months of phone calls and visits to different mills before she found one in North Carolina that was prepared to make her product. In the meantime she'd perfected her prototypes – which for the longest time was a weird-looking mingling of underwear, elastic bands and paperclips.
Next came the branding decision. Sara had heard somewhere that names with a K in them sold well, so she came up with the name Spanks, a name that a lot of people in the Bible belt found too offensive. So she put the garments in a red box and changed the spelling to Spanx with an X – people were still offended, but she thought it was more fun. As Sara tells it, 'I was inventing something in one of the most boring categories ever. If you're wearing a shaper you didn't tell a soul.' But that was before Spanx changed all the rules!
Sara the inventor became Sara the sales lady. She didn't have the funds to go to trade shows so she decided to go on the offensive. She started trying to get hold of the buyer at Neiman Marcus, one of the swankiest stores in New York City, but could never get her to take a call. Then one day the buyer accidentally picked up the phone herself and Sara quickly recited her well-rehearsed pitch, wrapping it up with, 'And if you give me an appointment I will fly to New York to see only you.' Impressed by Sara's energy and enthusiasm for her product, she got the appointment and then subsequently the sale. Sara the PR person and the face of the company also got a gigantic break when Oprah Winfrey named Spanx as one of her 'favourite things in 2000'. Incredibly, at the time Spanx didn't even have a website; nevertheless in their first year sales totalled an astounding $4 million! The following year QVC, the TV home shopping channel, took the product and revenues doubled. Sara was on her way, and there's been no stopping her ever since. By 2012 sales were pushing $700 million and Sara owned a brand name that, rather like Google is to search engines, has become generic to the market segment she created.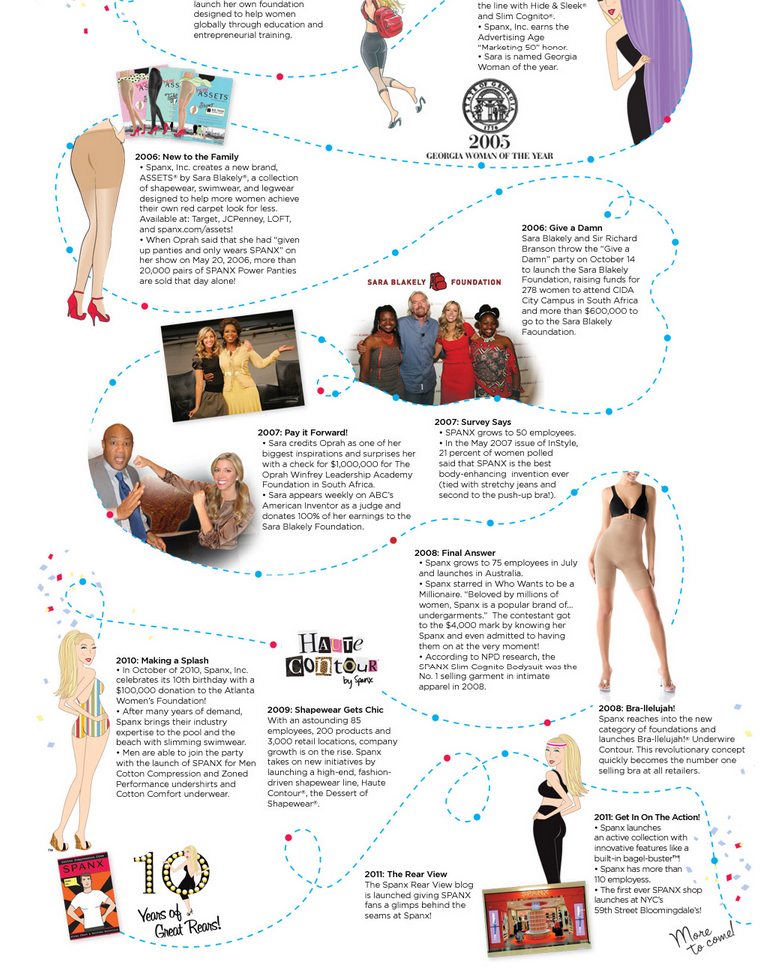 Do you have a simple idea that could shake up an industry? Share your thoughts below.
- This is an excerpt from my new book: The Virgin Way – available for order now.