Karen Jones sent me a #ChallengeRichard to "find 65 people who put others first and deserve a thank you treat." I've been saving this one for the end of the year, so that I could reflect on highlights from 2015.
Here's part three of 65 people who have inspired me in 2015.
44.
Serving as the president of the Ford Foundation Darren Walker oversees billions in assets, millions in grants, and 10 international offices that advance human welfare. As a prolific grant maker, Darren is seen as a leader in the non-profit world, and this year won acclaim for his focus on inequality. Thank you Darren.
45.
In the world of healthcare, where clinicians do amazing things every day, Virgin Care Lead Nurse, Sarah Emsden stands out as a true star. Sarah set up an innovative women-only clinic, creating a safe place for the women to meet, see a female GP or nurse, and get the support they need from other organisations. Her colleagues call her "an ambassador for promoting patient dignity" and "an inspiration to all". Thank you Sarah.
46.
Amal Clooney may make headlines for her marriage to husband George Clooney and her fashion choices; however it's her work as a human-rights lawyer that really makes her shine. As part of a pro-bono legal team, Amal was instrumental in freeing democracy, human-rights and environmental champion, former president of the Maldives, Mohamed Nasheed from wrongful imprisonment. Thank you Amal.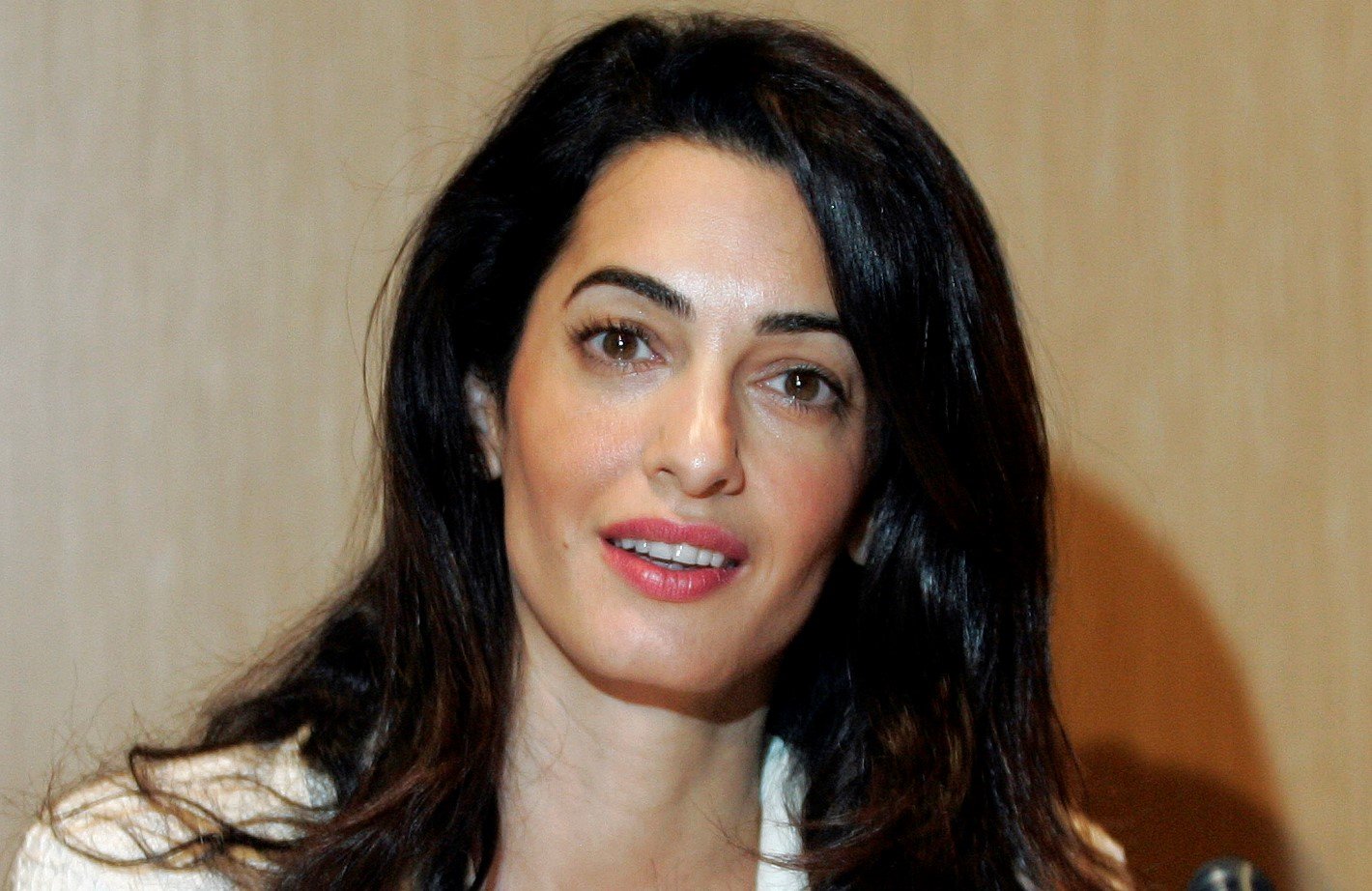 47.
With a lifelong ambition to make charity "active, emotional, involving and fun", Founder and Director of Igniting Change, Jane Tewson builds connections between people of different backgrounds, cultures, wealth, and social positions to collaborate for positive social change. We love working with Jane at Virgin Unite – where she is one of our trustees – and are inspired time and time again by her drive and passion. Thank you Jane.
48.
The Elders is very proud to have the first female Prime Minister of Norway, Gro Harlem Brundtland as its Deputy Chair. She is a wonderful supporter of health as a human right, and campaigner for sustainable development. In her leadership role at the Elders, this year Gro travelled to Moscow to discuss key geopolitical issues with President Vladimir Putin and former Soviet President Mikhail Gorbachev, and to New York to launch the Sustainable Development Goals. Thank you Gro.
49.
I have been closely following Mark Zuckerberg's story ever since he created Facebook. He is a brilliant innovator and inspired thinker, who I've enjoyed meeting and talking with. I was moved by his recent announcement to give 99 per cent – $45 billion – of his family's Facebook shares to their new foundation. Commitments like this, from young entrepreneurs, will help the world tackle many of its most challenging issues in the years to come. Thank you Mark.
50.
Not only do I consider José María Figueres to be a friend, but I also consider him to be a mentor. In his role of President of the Carbon War Room he opened my eyes to the impact that climate change is having on the planet and what we can do to tackle it. He is an environmental warrior, going above and beyond to advocate for a sustainable future for everyone. Thank you José María.
51.
Few people in recent years have prevented more executions from going ahead than Maya Foa. Leading Reprieve's lethal injection work, she has relentlessly challenged execution protocols and drug acquisition in the US, effectively limiting different states' capacity to carry out executions and building further momentum for abolition of the death penalty. Thank you Maya.
52.
There are so many wonderfully generous people in the non-profit space, but one person that truly stands out in Pamela Omidyar. She has dedicated her time, energy and wealth to creating and running The Omidyar Group, to enable people to have fair and expanded access to resources in sectors such as education, property rights, government transparency, consumer internet and mobile, and financial inclusion. She is also the visionary behind Humanity United. Thank you Pamela.
53.
Helping Pamela Omidyar grow Humanity United into one of the largest private donors in the field of international human rights, Randy Newcomb is dedicated to ending human rights abuses such as mass violence and modern-day slavery, and building peace and advancing freedom. As the President and CEO at Humanity United, Randy is a human rights leader. Thank you Randy.
54.
My two wonderful children constantly blow me away with their passion and drive to achieve great things in this world. I've been wowed time and time again in 2015 by my son Sam. He's been doing great work through his film company, Sundog Pictures, to shine a light on inequality, the war on drugs and the death penalty. Through his charity Big Change he's also been giving kids the tools they need to develop and excel in life. And add to that, this year he became a first-time father – Eva-Deia is so lucky to have him as her dad. Thank you Sam.
55.
They say beside every great man there is a great woman, and my son's wife Isabella is one of the greatest. At the start of this year Bellie and Sam welcomed their first child, beautiful Eva-Deia. Bellie is the most amazing mother – always putting Eva-Deia first and tending to her every need. I'm looking forward to watching their mother-daughter bond develop into something extraordinary. Thank you Bellie.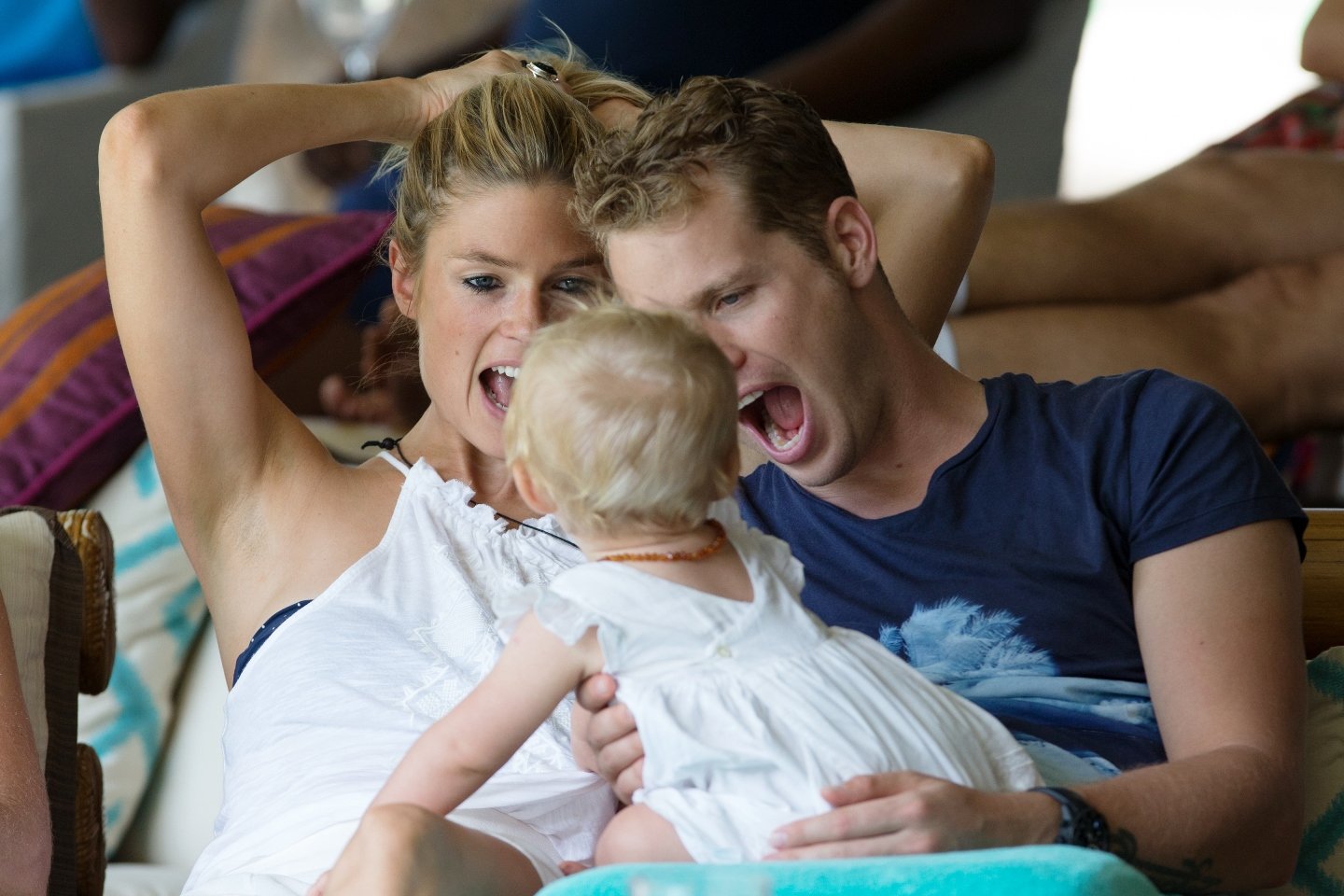 Image by Manuela Davies
56.
Known as the gentle revolutionary, Ela Bhatt is a pioneer in women's empowerment and grassroots development, and the founder of the more than one million-strong Self-Employed Women's Association in India. Brimming with passion, conviction and motivation she is a crucial member of The Elders, whose unique and powerful voice does so much to advance gender equality on a global level. Thank you Ela.
57.
From the first full-time employee of eBay, to pioneering the creation of the eBay Foundation, to founding the Skoll Foundation, Jeff Skoll is a true inspiration. Over the last 15 years, he's created an innovative portfolio of philanthropic, social catalyst enterprises, which are helping his vision for a sustainable world of peace and prosperity come to live. Thank you Jeff.
58.
After the tragic events of 2014, the team at Virgin Galactic joined together this year in a wonderful show of togetherness and solidarity. One person that really rose to the challenge was Spaceflight Systems Maintenance Manager, Rich Mondoux. Prior to last year's accident, Rich relocated to New Mexico in anticipation of the start of commercial service. After the accident, he showed great leadership by moving his family back to Mojave, so that he could best assist with the build of Virgin Galactic's new spacecraft. His passion and drive to see the project succeed is immense and evident every day that he comes to work. Thank you Rich.
59.
In the fight to eradicate poverty and hunger, the role of farmers is crucial. With this in mind, Andrew Youn founded One Acre Fund – a network that gives smallholder farmers living in remote places in Africa much-need support through providing services crucial for their prosperity. Through Andrew's genius, the hard work of the team, and the innovative methods of One Acre Fund, hundreds of thousands of African farmers have been able to double their productivity. Thank you Andrew.
60.
I was thrilled to join South African human-rights activist and International Executive Director Greenpeace, Kumi Naidoo on stage at COP 21. Not only is Kumi doing game-changing things in the environmental and climate change spaces, he has also led global campaigns to end poverty and protect human rights. His desire to change the world for the better is inspirational and his spirit is infectious. Thank you Kumi.
61.
This year I was fortunate to visit the Uniting Sydney Medically Supervised Injecting Centre (MSIC), where Medical Director, Dr Marianne Jauncey is working to help some of the most marginalised and vulnerable people in society get much-needed support. Not only is Dr Marianne lifting the stigma surrounding drug users, she is also saving lives. Thank you Dr Marianne.
62.
As a public-interest lawyer, Bryan Stevenson has dedicated his career to helping the poor, the incarcerated and the condemned. Through his work as the founder and executive director of the Equal Justice Initiative he has been instrumental in winning major legal challenges eliminating excessive and unfair sentencing, exonerating innocent prisoners on death row, confronting abuse of the incarcerated and the mentally ill and aiding children prosecuted as adults. This year I was honoured to join Bryan for a panel discussion about prison reform – his words and works have inspired me to do more in this space. Thank you Bryan.
63.
It was my great pleasure to share a platform with Sir David Attenborough at COP 21 in Paris this year. He is wonderfully eloquent and knowledgeable, and full of energy. Over the years his documentaries have influenced me and so many others to become campaigners for the environment. He is nothing short of inspirational. Thank you Sir David.
64.
Kofi Annan is a hero of mine, and I feel incredibly privileged to have been able to witness him weave his magic working with The Elders and the Global Commission on Drug Policy. His life's work has revolved around: mobilising the international community in the battle against HIV/AIDS, combatting global terrorism, supporting refugees, and negotiating for peace – making him one of the greatest social champions of our time. And in doing so, he's created Kofi Annan Foundation to help us move towards a fairer, more peaceful world. Thank you Kofi.
Image from The Elders
65.
I couldn't think of a more fitting way to complete this list than to say thank you to my wife, Joan. We've been together for 39 years in which time she has always stood by me mentally, emotionally and spiritually. She is my rock and guiding light, and the most amazing mother to our wonderful children Holly and Sam, and the perfect grandmother to our three beautiful grandchildren. Thank you Joan.