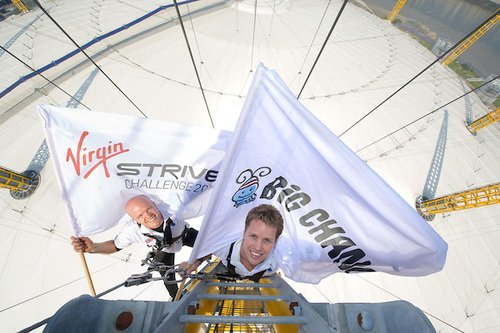 On the roof of The O2, Big Change co-founder Sam Branson was joined by a host of inspirational friends and family including sister Holly, comedian Jack Whitehall, tennis star Marion Bartoli and other high profile individuals taking part in the event.
The Challenge, which will take place from August 7th to September 6th 2014, will see a core team of people travel from The O2 in London to the summit of the Matterhorn in Switzerland, entirely under human power. They will run from London to Dover in three back-to-back marathons, row the English Channel, cycle 900+km to Verbier in Switzerland, hike seven days across the Alps (The Haute Route) to Zermatt and finish by climbing the Matterhorn.
The core team consists of Sam Branson, Richard Reed (Innocent Co-Founder), Marion Bartoli (Wimbledon Champion), Karl Lokko (poet and social activist), Ade Adepitan (broadcaster and paralympian), Justin Packshaw (adventurer), Fiona Waller (trans-Atlantic and Indian ocean rower), Arnaud Haines and Noah Devereux (event co-founder and director).
350 extra participants will join the Core Team across the various legs including Richard Branson, Holly Branson, Princess Beatrice, Jamie Oliver, Jack Whitehall, Professor Brian Cox, Lawrence Dallaglio, Jermaine Jackman, Jack and Finn Harries, Jamal Edwards, Ed Sheeran and Kenton Cool. Boris Becker will also provide some commentary!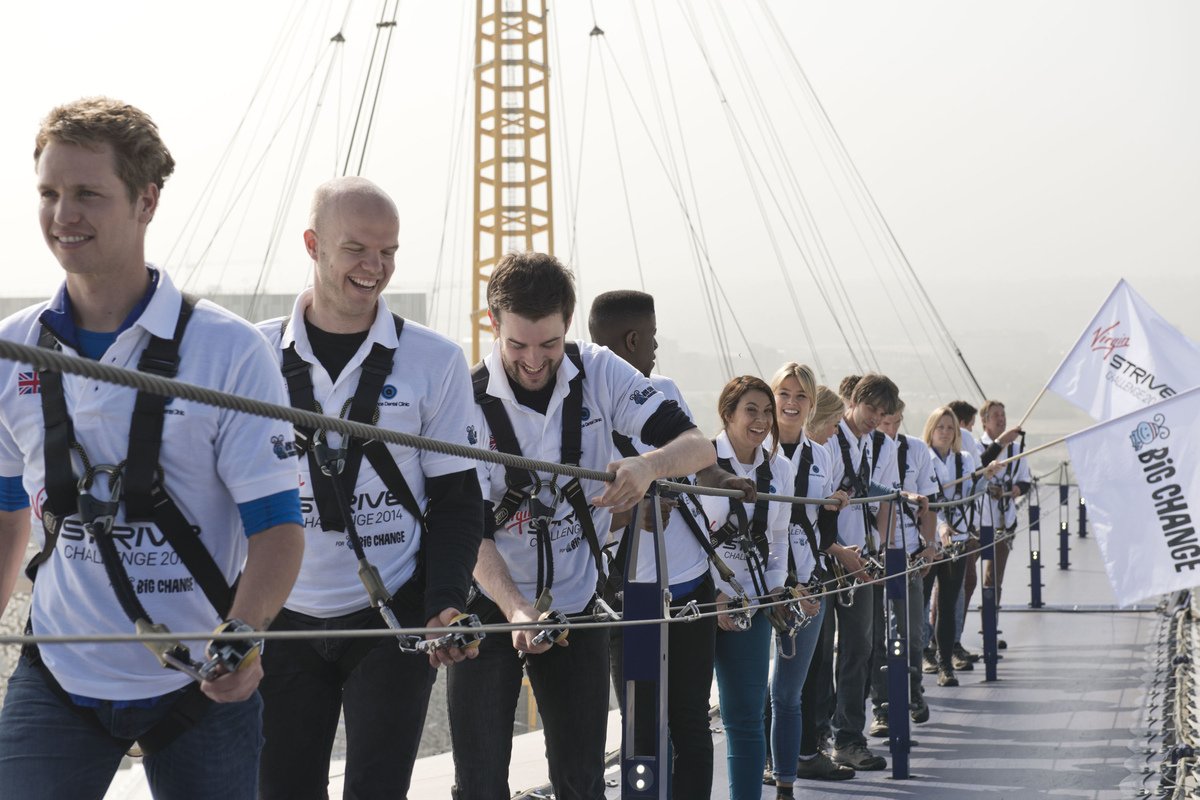 The event will be raising money for Big Change, a charity that was founded by six friends including Sam Branson, Holly Branson, and Princess Beatrice. The charity is dedicated to improving the lives of young people in the UK and the money raised by the Challenge will be used to support a number of different projects working with young people to develop the crucial Life Skills they will need to really thrive in life. Two of these projects have already been identified as The Key and Franklin Scholars and Big Change will announce more closer to the event. Sam Branson said:
I am incredibly excited to have created such a challenging event that will hopefully have such a positive impact on young people across the UK. It has been so rewarding seeing it evolve from an idea with my cousin into a massive and very real physical event that will cross three countries, five different sporting disciplines and contain over three hundred and fifty participants.