Virgin Atlantic is now allowing passengers to check-in on Facebook and share their photos from 35,000 feet...
A brand new app, created in conjunction with Jiffybots, will allow customers to check-in on Facebook for free and share their location and photos with friends and followers while mid-flight. The airline has also introduced #Skyhighselfie spots in the cabin so that passengers can take the perfect selfie onboard and share their experience.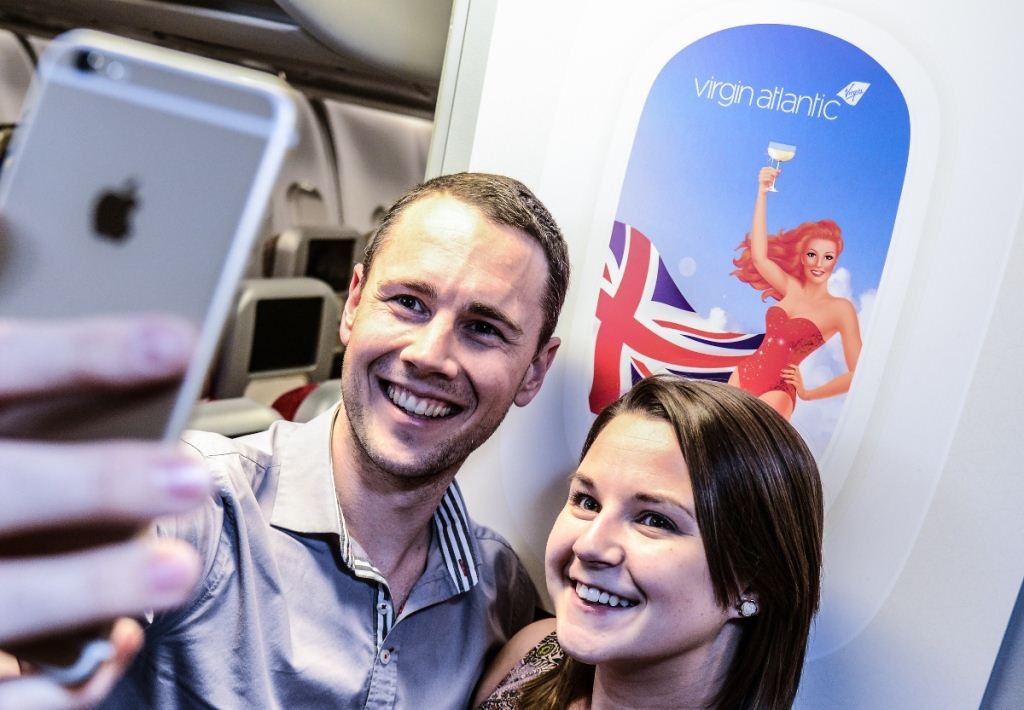 Image from Virgin Atlantic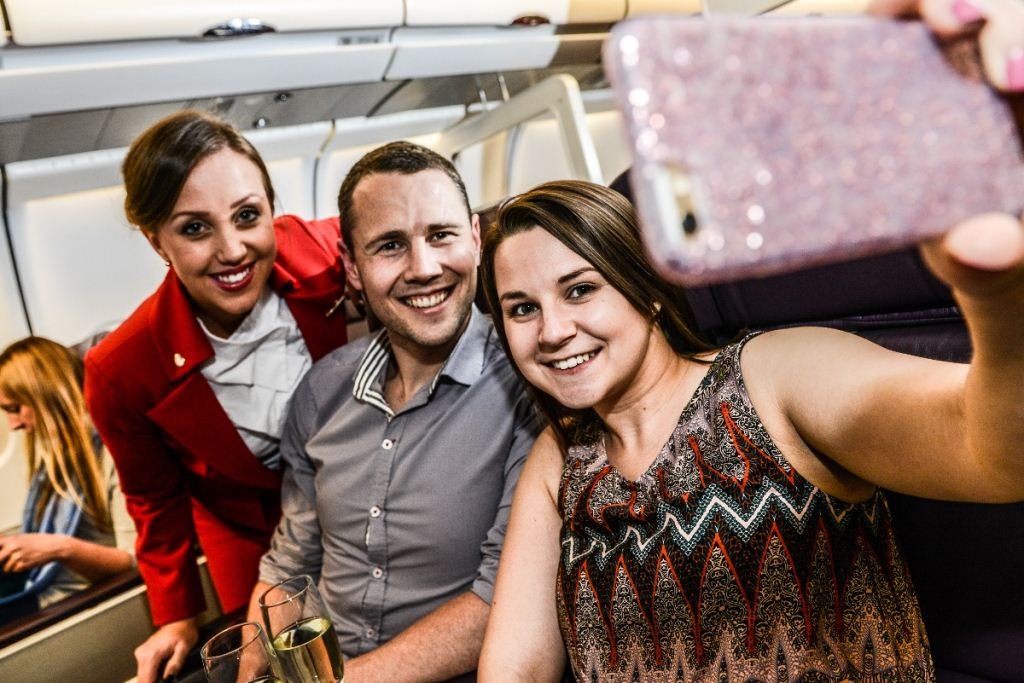 Image from Virgin Atlantic
The app will also act as a sky-high discussion forum where customers on the flight can chat and spark debate in the air creating an onboard community. To access the free WiFi and check-in on Facebook, upload their photo or participate in the onboard discussion form, all customers need to do is click on a specially created link and log in.
To find out more and book your flight to take a #SkyhighSelfie, head to the Virgin Atlantic website.