You can find out a lot about a person from what they take on holiday. Pack your bag with Virgin Atlantic and find out what your suitcase says about you.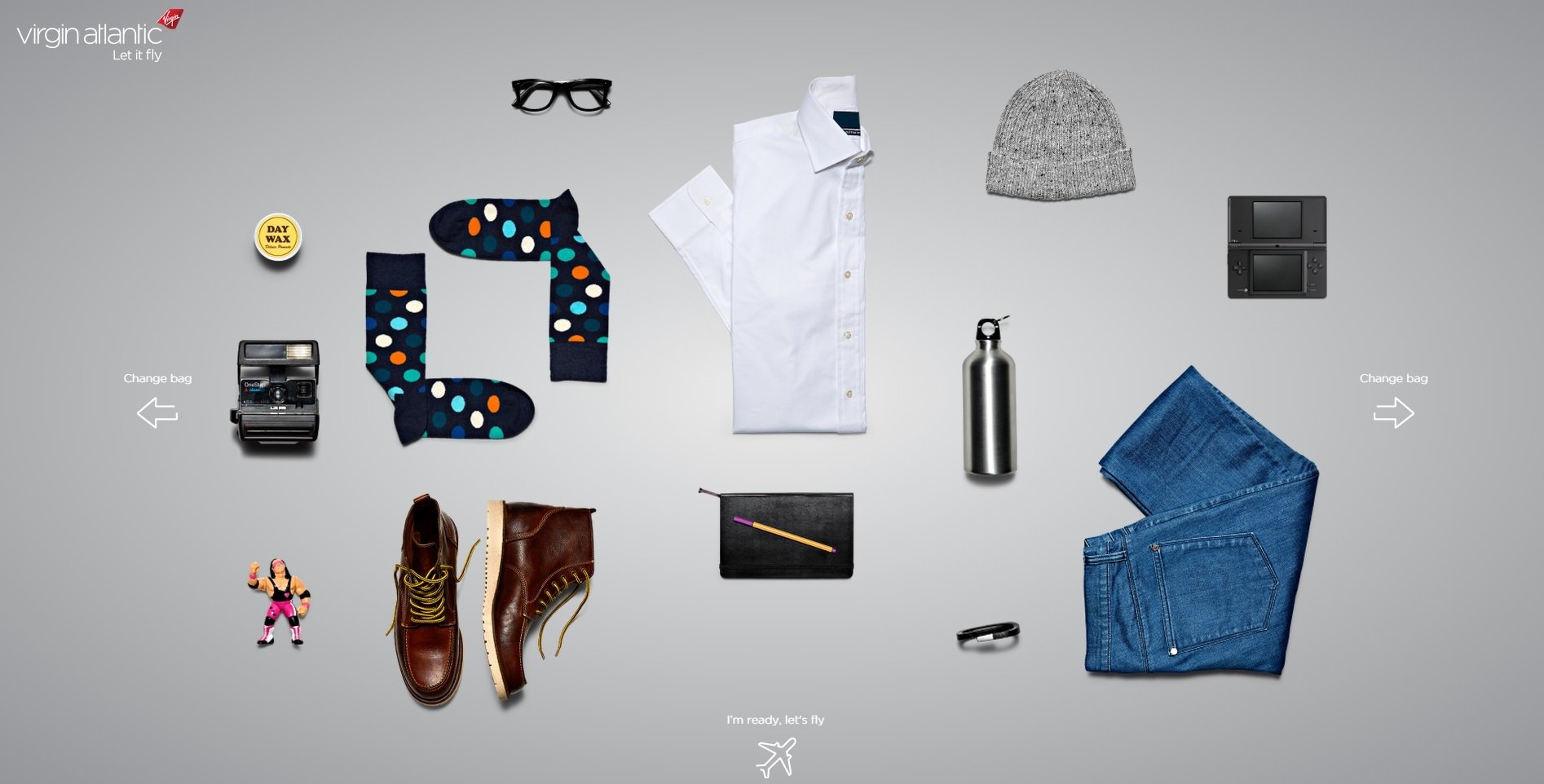 Image from Virgin Atlantic
Whether you're heading for a week by the beach to chill out and recharge, or you're looking for adventure on a city break, find out what your packing habits say about you and where you should visit based on what you take with you.
All you have to do is pack your perfect bag and Virgin Atlantic will give you advice for your dream trip, including where you should go, what you should see, where to eat and what to do. You'll even get to see some live tweets from the destination and a unique personal film to get you in the mood to fly.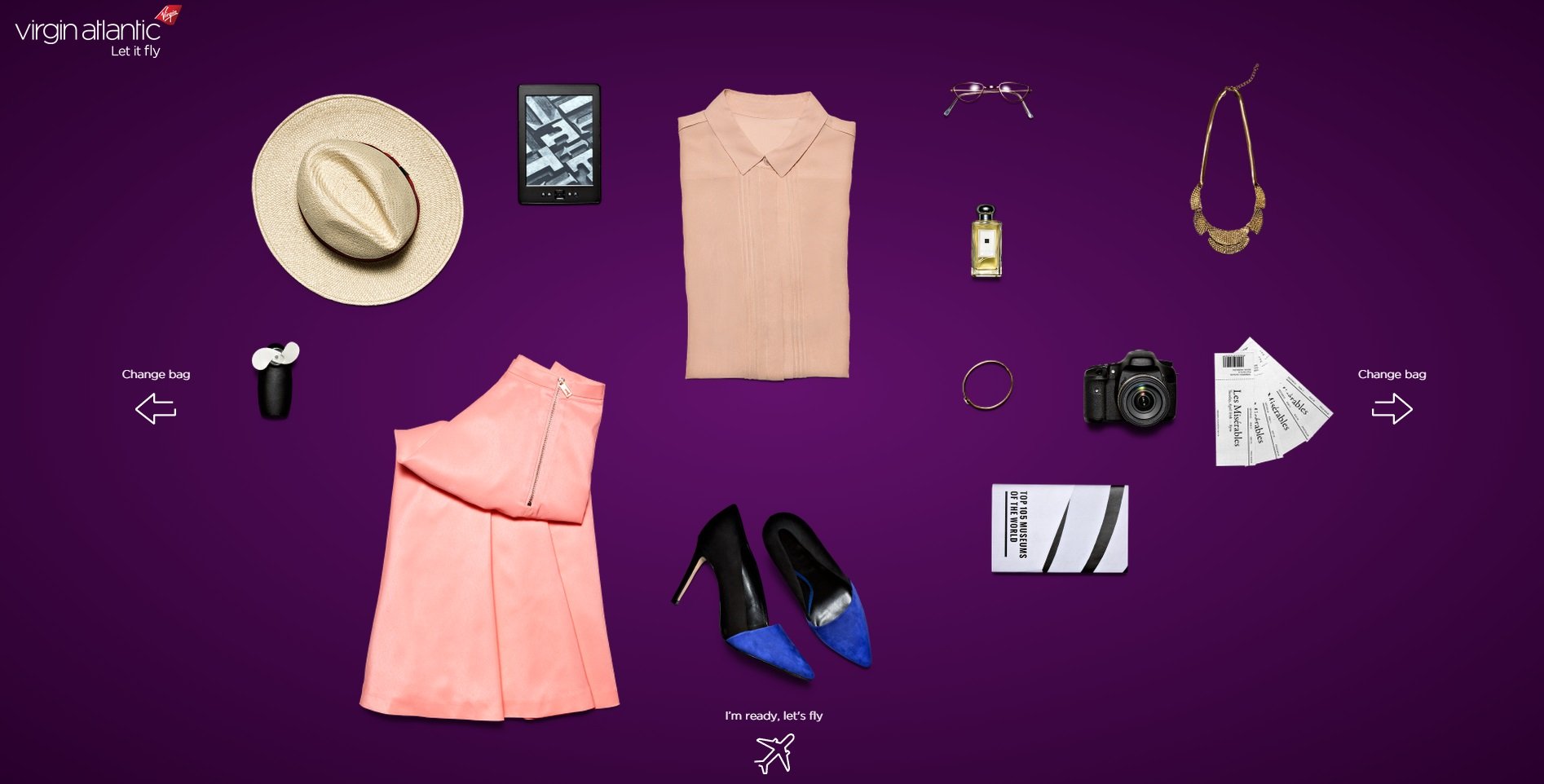 Image from Virgin Atlantic
While all of the items in these bags might be among your favourite things to take away, Virgin Atlantic does occasionally receive some slightly stranger requests for items to be put onboard their aircraft, including a woman who had her whole family carry her bath tub through JFK airport expecting the item to be checked in. It wasn't even wrapped or packaged, she just turned up with it at the check in desk!
Another gentleman tried to check in a full size mattress at Atlanta airport. His hotel bed had been so comfortable that he'd bought it and was trying to take it home with him.
We can't encourage you to take those items in your luggage, but to pack your bag and find out what it says about you, head to the Virgin Atlantic website.