Kirsty Gray from Plymouth and Hafeez Hameed from Ascot were crowned winners of the male and female competitions at the 2014 UK Necker Cup National Final at the Virgin Active Royal Berkshire Club.
The pair fought off tough competition in the qualifying rounds, which were held at Virgin Active racquet clubs across the UK during the summer to compete at the national final, where just six men and six women played. Kirsty and Hafeez were unearthed as the best amateur tennis players in the UK and will now be jetting off to Necker Island to take part in the Necker Cup.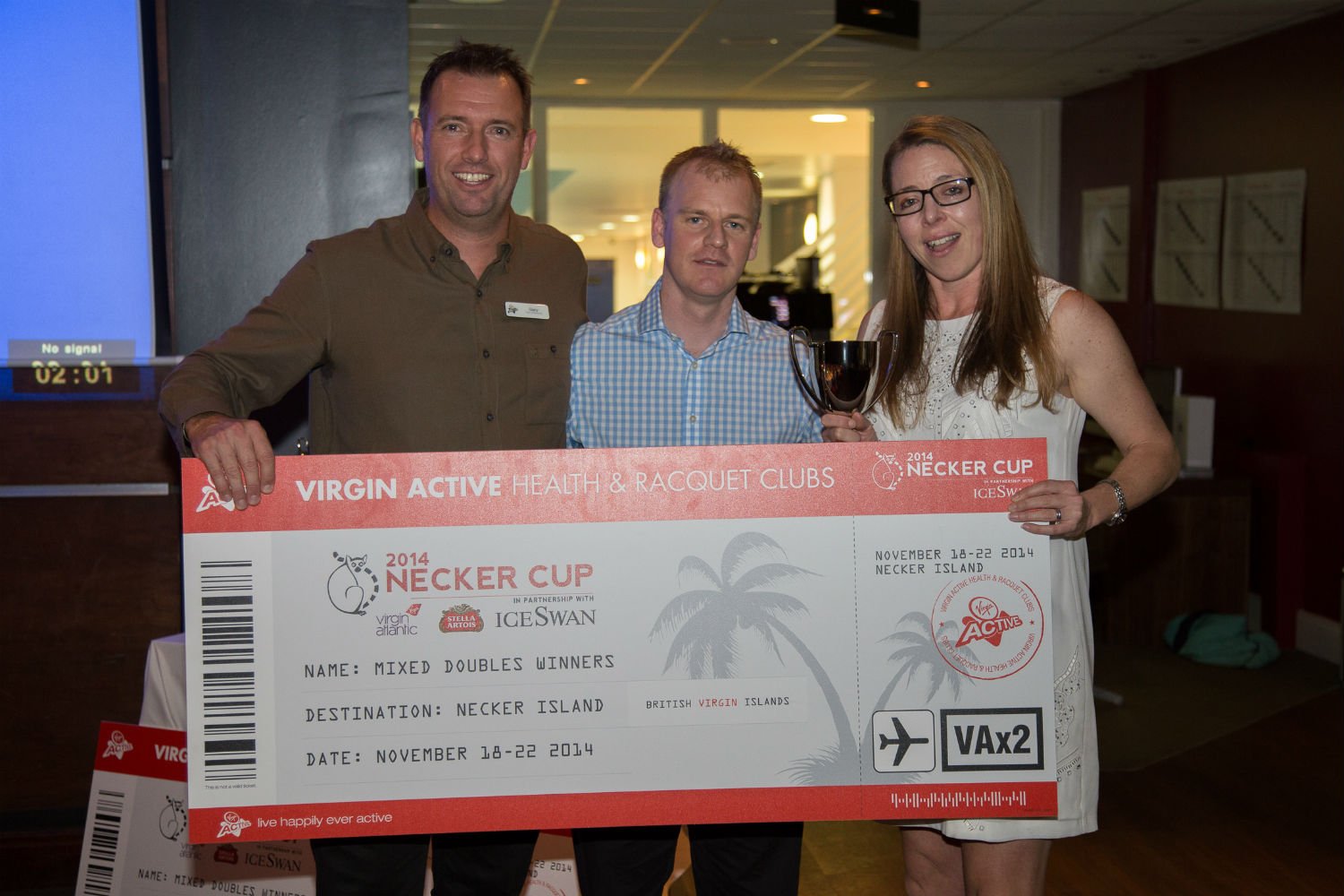 Image from Virgin Active UK
The Necker Cup sees the amateurs paired up with a professional player to compete against other teams to play in the Necker Cup Final. So far Bjorn Borg, Boris Becker, Bob & Mike Bryan, Kim Cljisters, Eugenie Bouchard and Marion Bartoli are all confirmed to be playing – and a handicapped scoring format will make it competitive for all players.
Of course as well as playing tennis, Kirsty and Hafeez will get the chance to enjoy the luxurious surroundings with time for all the usual Necker activities including paddle boarding, pilates, kite surfing and massage therapy. And on the final night they'll get to experience a Necker party!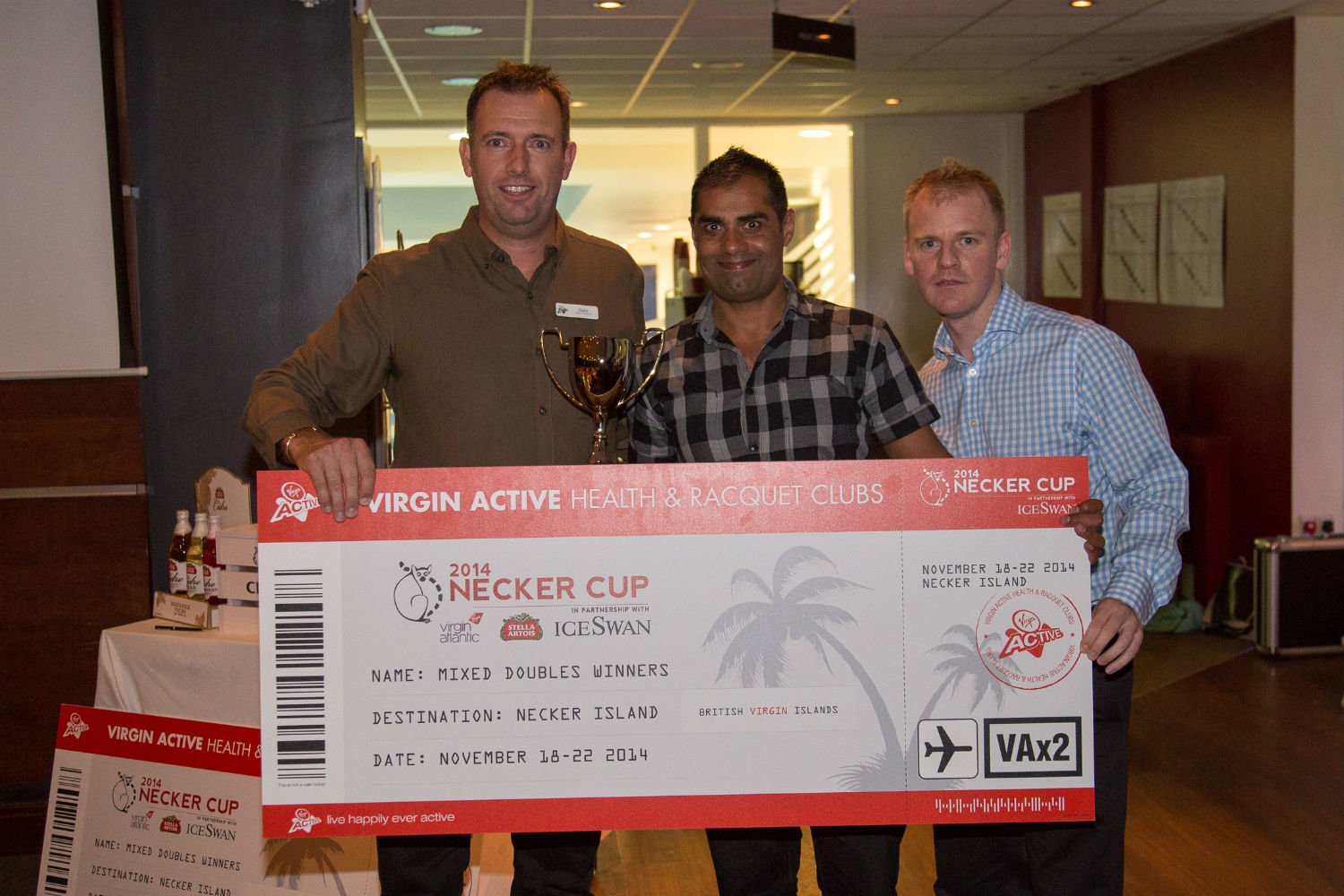 Image from Virgin Active UK
"The 2014 Necker Cup has been a great success," Gary Stewart, Head of Racquet Sports and Virgin Active, said. "We have seen an exceptional standard of tennis played across the tournament. Kirsty and Hafeez played very well in the national final, and we are wishing them both all the best on Necker Island."
Last year's Necker Cup saw two members of Virgin Active Health & Racquet Clubs playing tennis alongside international tennis stars including Rafael Nadal, Stefan Edberg, Ana Ivanovic and Daniela Hanuchová.