It's pretty much a foregone conclusion that you'll fall asleep in front of the telly this Christmas and miss out on all your favourite Christmas shows. Fortunately, Virgin Media have teamed up with two tech savvy teens to create KipstR, a wristband that will automatically set a TiVo box to record whenever the wearer falls asleep in front of the box.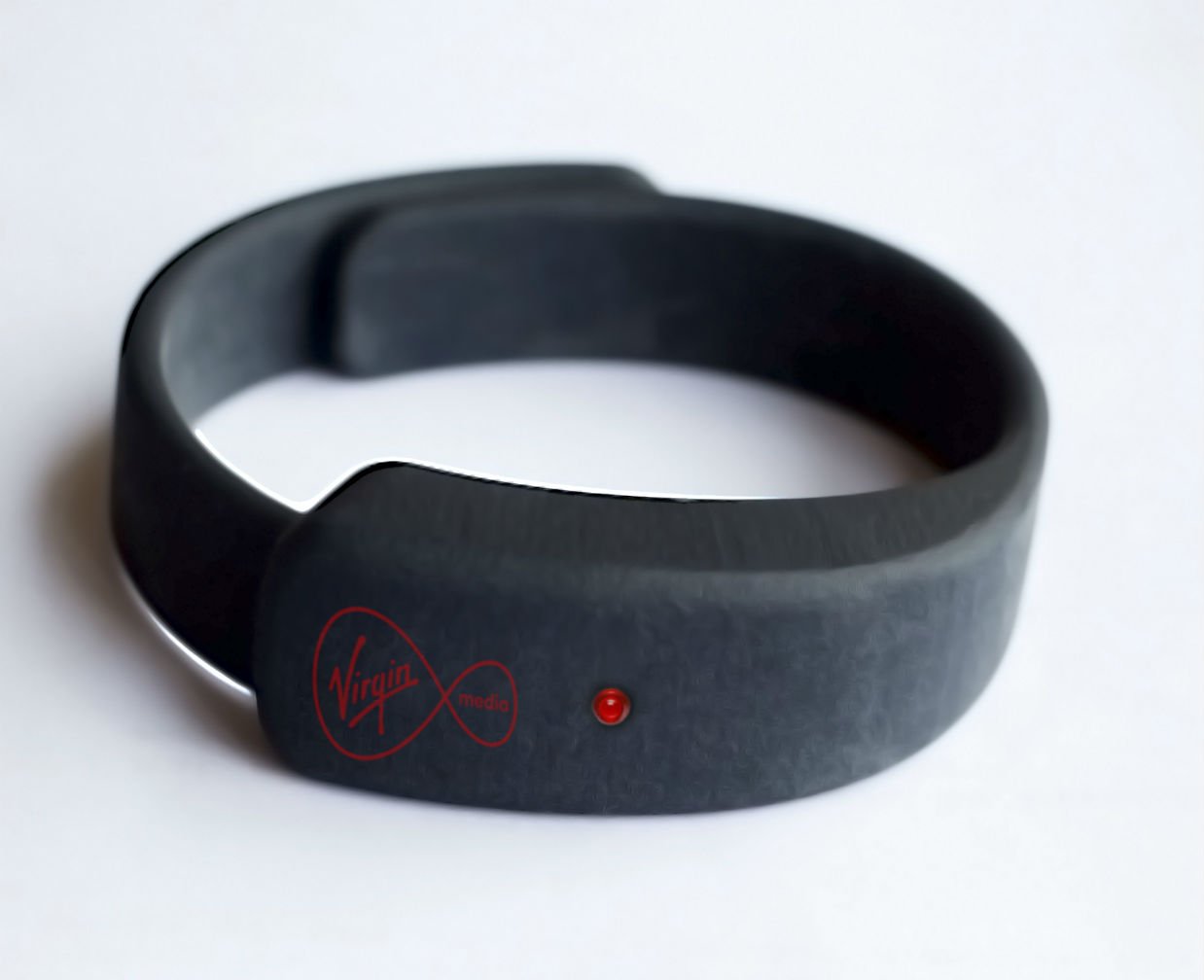 Image from Virgin Media
Ryan Oliver, 15, and Jonathan Kingsley, 14, are both students at Manchester Creative Studio and were commissioned by Virgin Media, as part of their Switched on Futures initiative, to help develop the 3D printed wristband which uses a pulse-oximeter to sense if the wearer is asleep or awake and then mimics the users' TiVo remote control to pause, record or resume a show appropriately.
"Building KipstR with Virgin Media was a brilliant challenge for us but we've learnt so much and are really pleased with the end result," Ryan said. "And to top it off I now know what to get my dad for Christmas as he is always nodding off in front of the TV!"
Image from Virgin Media
According to research, 18% of people are expected to fall asleep on the sofa on Christmas Day and with dads being the most likely to take control of telly viewing over the festive period, the rest of the family will now be able to change the channel when he's asleep safe in the knowledge that his show will be recorded thanks to KipstR. That should help prevent some of the 4 million arguments over TV expected at Christmas.
"We have been exploring the possibilities of connected entertainment for some time and are very excited to unveil KipstR," Neil Illingworth, head of advanced technology and innovation at Virgin Media said. "With emerging new technologies, it is possible to create almost anything, including emotionally entertainment systems that can suggest shows based on your moods, or even harnessing brainwaves to control your television."
For more information on KipstR and to register for a trial of the device, head to the Virgin Media website.