What does a band have to do to get some recognition around here? In today's perpetually live-tweeted world, where life can too easily be boiled down to GIFs on a listicle, OK Go still fight for the world's ever-shortening attention span.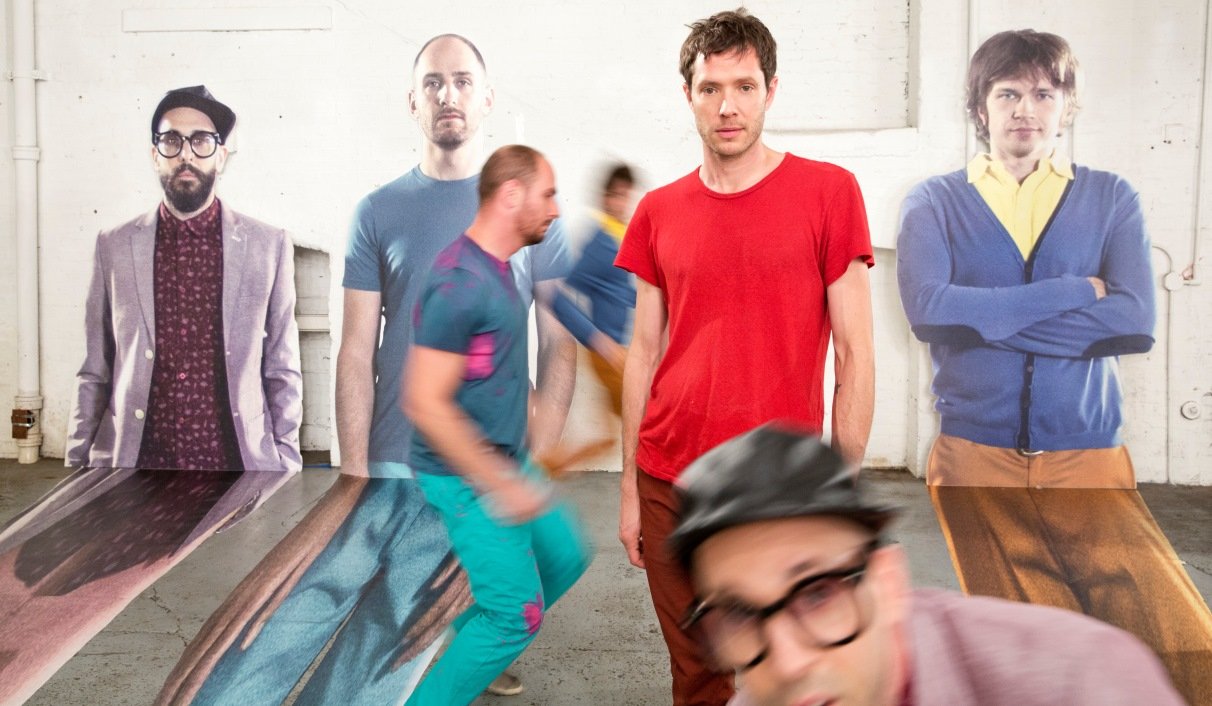 "If we made that treadmill video today, would it be as shocking and have such a big effect?" the band's frontman Damian Kulash asks himself. "Probably not."
Nearly eight years after dazzling the Internet with the impeccably choreographed music video for Here It Goes Again, it's safe to say OK Go have entered America's pop culture lexicon as the band that makes incredibly creative clips. The White House even recruited the band to sponsor their first Maker Faire. (This included a shout out from Barack Obama's Twitter handle.)
The quartet recently made waves with their new music video for The Writing's on the Wall, which featured the band navigating through optical illusions. The clip was a hit, racking up over nine million views on YouTube in the past few weeks.
Marketing agencies spend massive amounts of time and money, struggling to create content that will go viral; for OK Go, their success comes naturally.
"I think the minute you start making something just for the sake of it being viral, then you're not making it for the right reasons," bassist Tim Nordwind says. "We just try to chase our best ideas, whether it's making a video or making music."
OK Go kicked off their tour this month in support of their new album, 'Hungry Ghosts,' due out in October. The current routing gives the band a couple free weeks to create a new music video.
For Kulash, it wasn't until the last 10 or so years that he truly realised the potential of music videos as an art form. He says that growing up in the Washington D.C. area, he didn't have MTV. Michel Gondry's videos for the Chemical Brothers—especially for Star Guitar, which was shot from a moving train with the scenery matching the textures and beats of the song—inspired him.
More recently, Kulash says that he admires Parisian band the Aikiu's NSFW video for Pieces of Gold and the Daniels' Turn Down for What clip for DJ Snake and Lil Jon. "I like videos that make me happy, and that one makes me f**ing really happy," Kulash says of the latter.
So if the Library of Congress were to archive only one of OK Go's music videos, which would it be? For Kulash, it's The Writing's on the Wall. He says the band's earlier videos are "really human and really funny," while more recent efforts are "more complicated and more sophisticated, but also less human." In Kulash's eyes, The Writings on the Wall represented the best of both worlds: "We actually got something that was both complicated—like holy sh*t, how did they do that type of system—but also I think it has heart to it."
As the band prepare for the tour, they are trying to carry over the same visual flair and inventiveness from their videos. "We're bringing kabuki screens, a lot of weird projections stuff, of course a lot of confetti," Kulash says. "We're trying to find a show that feels like it has more of a total arc to it."
Nordwind saw Kanye West perform on his 'Yeezus' tour, and Kulash says that Ye's "raw ambition" of "trying to do something that's so beyond what has been done" inspired the band.
They'll have some new tracks for the fans to groove to—OK Go recently released the Upside Out EP. The feel of the new record varied, from the synth pop of The Writings on the Wall to the disco vibe of I Won't Let You Down to the grand feel of The One Moment. Since the EP and Hungry Ghosts are self-released, the band has had complete creative control.
This led Kulash to use more synths than ever before, a product of the growing influence of electronic on pop and rock music. New instruments included Teenage Engineering's OP-1 Synthesizer ("the coolest piece of hardware designed in years, decades maybe," Kulash says) and a behemoth (over 200 pounds!) vintage Yamaha CS-80 synthesizer.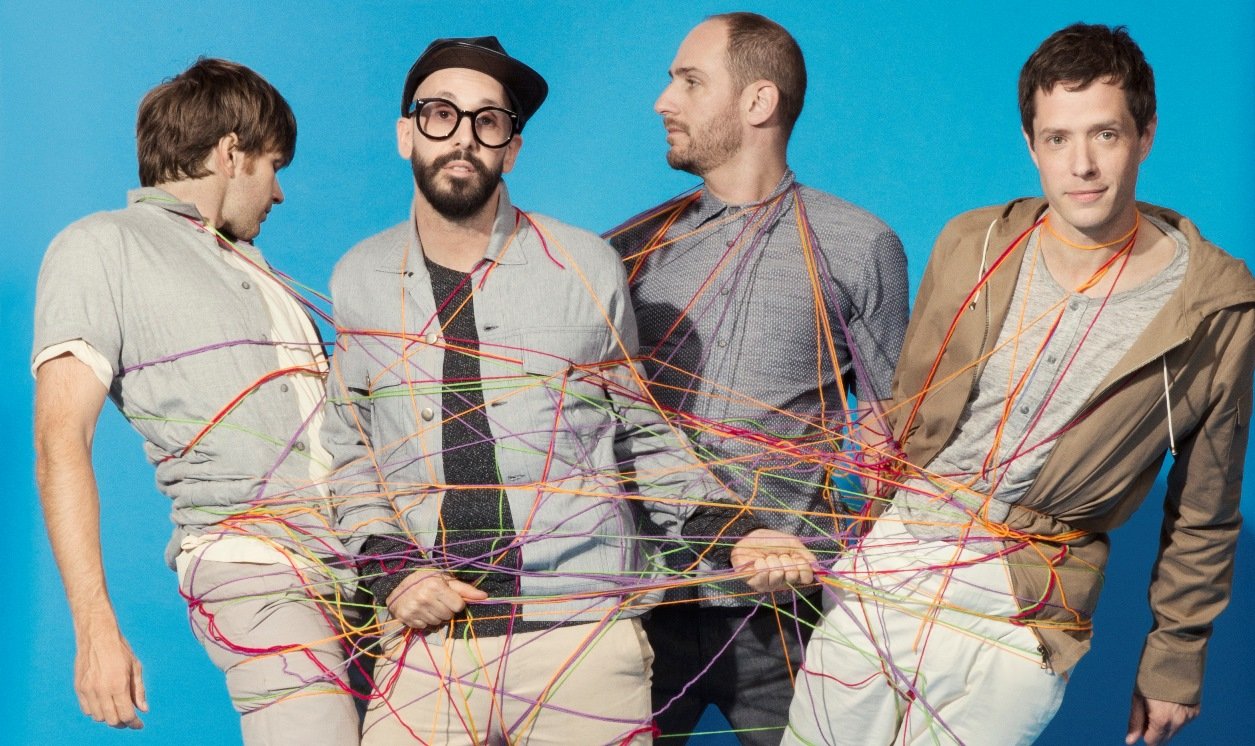 As for the intended effect of the new LP, Kulash has a clear goal: "You know how when you really fall in love with a piece of music, it basically feels like you had an itch in your brain that you did not have the tools to get in there and scratch until you find this one song, this one record, or this one band, and suddenly you feel like that itch was scratched? That's what I want it to feel like."