A retweet from an artist or band is now as highly prized by music fans as an autograph, according to new research from Twitter.
The study, conducted by Crowd DNA for the social network, found that 74 per cent of music fans on Twitter say that a retweet by their favourite artist is as desirable as a traditional autograph. The findings point to the value that fans place in getting recognition from their favourite artists and in seeing their tweet shared with other fans.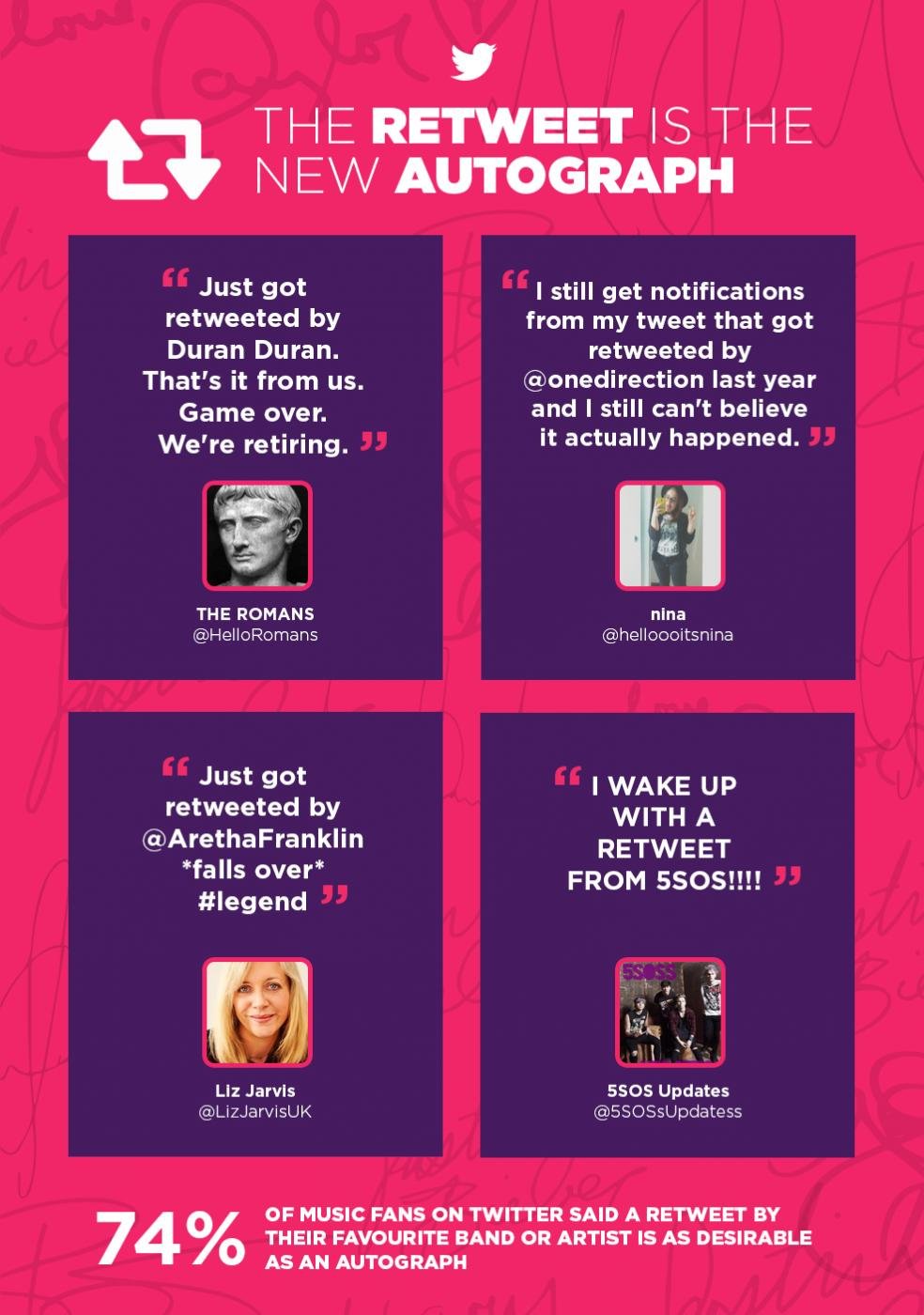 Image from Twitter
One such interaction came last month when a Taylor Swift fan missed her flight to London, resulting in her missing almost all of her British Summer Time Hyde Park show.
The star saw the tweet about the situation and offered a ticket to her upcoming show in Dublin. Proving once again that Swift is the queen of social media, and possibly the nicest pop star on the planet.
@StephanieBe I'm really sorry you missed it but if you can get to Dublin I'll buy you tickets! Sorry to hear about the travel nightmare. :(

— Taylor Swift (@taylorswift13) June 28, 2015
Ed Sheeran's recent shows at Wembley stadium offered another example of how musicians are utilising Twitter to their advantage with a selection of his fans' tweets displayed on the giant screen outside the stadium. As well as that, tweets were shown around the stadium itself and fans could tweet their selfies for all to see on the big screens at the shows.
Twitter is fast becoming the place where music fans come to follow artists. 71 per cent of users follow artists on Twitter, compared to just 41 per cent of fans using other social media platforms.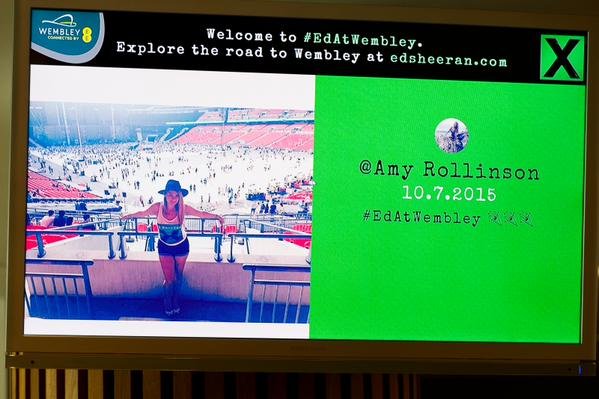 Image from Wembley Stadium on Twitter
But it's not just about following them, the research found that Twitter helps bring fans closer to their favourite musicians. In fact, 60 per cent of people said that Twitter helps them get to know artists as real people.
Part of that is about being in the know when there's new or announcements happen and 64 per cent of people agree that Twitter helps them be among the first to find out exclusive information about artists.
The social network is also becoming a key aspect of seeing music live, as many as 80 per cent of music fans on Twitter use it before, during or after a gig or a festival. And for music fans who can't make it to live events, 59 per cent said that Twitter enables them to feel involved, no matter where they are.