New research has found that listening to music before, during and after an operation can help reduce pain.
A team of researchers from Queen Mary University of London analysed the results of 73 randomised controlled trials looking at the impact of music on postoperative recovery, compared with standard care of other non-medical interventions such as massage. They found that there was a significant link between music in the operating theatre and reduction in pain, anxiety and the need for pain relief medication after an operation.
"Currently music is not used routinely during surgery to help patients in their postoperative recovery," Dr Catherine Meads, who led the study, said. "The lack of uptake is often down to the scepticism of professionals as to whether it genuinely works, and of course issues of budget and the integration into daily practice. We hope this study will now shift misconceptions and highlight the positive impact music can have."
"We have known since the time of Florence Nightingale that listening to music has a positive impact on patients during surgery, by making them feel calmer and reducing pain," Dr Martin Hirsch, co-author of the study, added.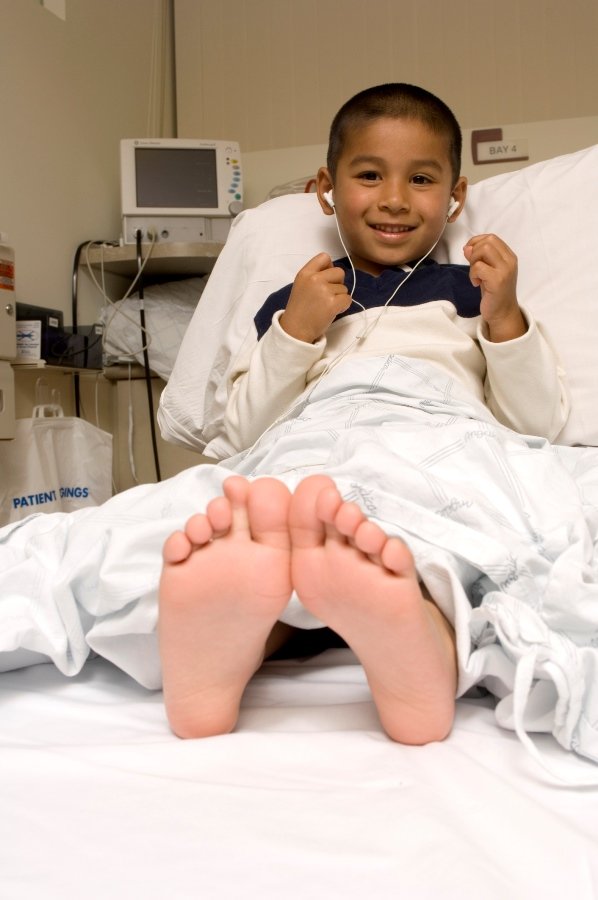 Most people undergo at least one surgical procedure at some point in their lives, with over 51 million operations performed each year in the USA. Feelings of pain and anxiety before and after, as well as a need for ongoing pain relief are very common. Music is one of the easiest, safest, cheapest and least invasive interventions that healthcare workers can deliver, and this study proves that it is a great benefit to patients.
Dr Meads and her team now hope to get advice on preparing for surgery into hospitals, so patients know to bring their music with them and listen to it before, during and after the procedure, as directed by hospital staff.
The team are following up the research with a pilot scheme to introduce music into operative settings at The Royal London Hospital for women having Caesarean sections and women having hysteroscopy. Patients will submit their music playlist on a device of their choice and this will be connected to a pillow with inbuilt speakers. Researchers will then analyse the effectiveness of patients using music during surgery and it could be something that's introduced on a wider scale in the future.