After paying a visit to Melbourne earlier in our start-up hub world tour, we thought it only right to hop along the coast and assess Sydney's start-up scene credentials...
You are reading an article from The world's best start-up hubs series, to read more about this you can visit the series homepage.
Population: 4.6 million
Pros: A beautiful location, friendly approach to business, great coffee and a strong start-up culture.
Cons: Setting up a global facing business can be a challenge from Sydney owing to geography, however timezones overlap with both the US West Coast and Asia.
Cost:
What to expect: A high standard of living and an exciting atmosphere to do business in – "You can get things done in Sydney".
Sydney is now home to a raft of start-up accelerators and incubators, which have resulted in a rapid expansion in microbusinesses in the city. If you're looking for a push in the right direction then the likes of Startmate, Founder Institute, Ignition Labs and Pushstart have a proven track record of doing exactly that.
​Jonathan Barouch is CEO and founder of Local Measure, a social media tool based in Sydney. We sat down with him to get a better understanding of what life in the cty is like for start-ups.
What are the best aspects of doing business in Sydney?
Of course I am biased, but undoubtedly the best aspect of doing business in Sydney is that you get to be in Sydney. This is a wonderful city to visit, and an even better city to live in. From a lifestyle perspective – and again I have a conflict of interest because this is my home town – Sydney is difficult to beat. Pure air, pristine beaches, clean streets, good food, and a smart, hard-working and multicultural population to enjoy these things with.
From a business perspective, Sydney has a global outlook and enjoys the high standard of supporting infrastructure that one would expect from a world city. From its financial services to transport and logistics, to telecommunications and IT, you can get things done in Sydney. Australia produces some great talent and creative and innovative people – and in the tech sector these people gravitate to Sydney. The Australian lifestyle also attracts smart people from around the world.
Sydney also conveniently overlaps with both the US West Coast and most Asian capital cities' working day – making it a particularly handy location for an Asian hub. Culturally, Sydney is still young and there is a very real sense that anything is possible. It is easy to get excited about business in Sydney , which makes doing business here exciting.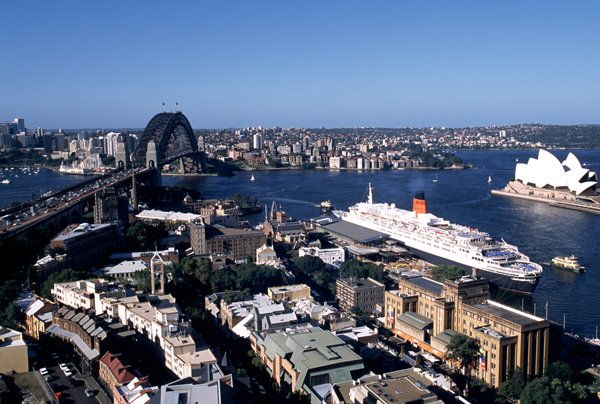 What are the downsides to doing business in Sydney?
Local Measure is a global-facing business. We are building customers in different markets around the world and have just set up a local presence in Singapore and in the US, in Miami.
While I would argue that I would still need to get on a plane to see customers around the world no matter where we were based, it is true that the plane ride is a little further to and from Sydney! There are some frustrations. In the tech sector we sometimes wonder at the obsession with the Australian resources sector by governments and investors (we are the birthplace of some of the word's largest mining companies). The local tech scene and start-up community is incredibly vibrant and happy to compete with other industries for attention.
How would you describe the business culture in Sydney?
Australians generally are warm and engaging and while it is impossible to generalise, this extends to the business sector. But these positive attributes are only possible thanks to the social basics that are in place in Australia – that is, an educated population, strong institutions and respect for the rule of law.
Sydney people are great to do business with. They know how to separate business from personal life. But at the same time, it is like any sophisticated market. You get into business with the people you respect and admire. Your partners expect you to work hard, and you expect the same of them.
What are the costs of doing business in Sydney?
Sydney is not the cheapest place in the world to live or to do business. But it's not wildly off the chart either. Even compared to cities like New York or London, Sydney office rents can be slightly eye-popping in the CBD hotspots.
It's not the cheapest place to buy a coffee either, but to be fair the coffee scene in Sydney is superb. You can find many tech entrepreneurs huddled around screens at trendy cafes like Surry Hill's Single Origin Roasters (Sydney's answer to SF's Blue Bottle).
Australians enjoy a great standard of living and this is reflected in salaries and prices. Skilled people can be expensive – but the upside of that is that the talent is excellent.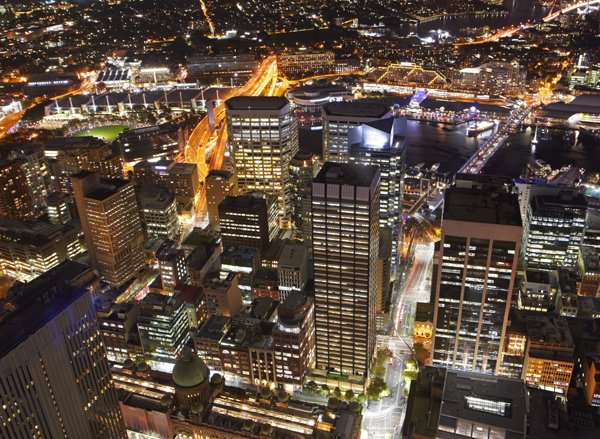 The frustration in relation to employing people in the tech sector has more to do with finding the right skills, rather than how much they cost (even though they are expensive). Telecommunications and datacentre costs might have been a big issue 20 years ago, but we're well past that now. But it's like anywhere. Once you know the place, you find the best ways to do things that fit the budget and fit the purpose.
What tips would you give to an entrepreneur thinking of starting up in Sydney?
My advice to any entrepreneur starting out tends to be the same regardless of where they are – that is, to invest in building your network. That doesn't mean going out and shaking hands. It means getting out and understanding the people and businesses around you. It means pitching your business over and over again, and honing those pitching skills. Tell people who you are and what your company does succinctly. And then listen carefully as they tell you about their company.
Building a business network is a skill like any other and it has to be learned. I know with any start-up the hours can be brutal. But in my experience it always pays off to get out of your office and get in front of people. Networking events and coffee catch-ups are a lucky dip. You never know who you're going to meet, or where that meeting might take you, unless you make the effort, invest the time and get out of the office. Sometimes it is the last thing you will feel like doing after a long day. But it is worth it. And fortunately, in Sydney on your bike ride home you will pass by the world's most beautiful harbour and beaches.
Background image from Getty Images