Sweden is said to have the most digitally connected economy in the world, with an impressive history of start-up success. Between 2005 and 2012 around 6.5% of all global billion dollar exits were companies from Sweden...
You are reading an article from The world's best start-up hubs series, to read more about this you can visit the series homepage.
Population: 2.1 million
Pros: Hugely entrepreneurial culture, the Nordics have a proven track record for tech ventures that isn't slowing down.
Cons: Small size of domestic market: start-ups need to think globally.
Cost: City centre rental costs are high; good cost control is imperative.
What to expect: Excellent standards of living, plus all the ingredients for a successful cluster of businesses, including tech talent, from a wealth of engineering graduates from nearby universities to experienced, native serial entrepreneurs.
​Ask a Swedish entrepreneur what is the secret to their success, and they'll probably tell you it is remaining humble and focused, and avoiding getting caught up in the marketing hype.
Its capital, Stockholm is gaining ground, closing on Berlin as Europe's most prolific developer of innovative tech start-ups. Last year it was named the 8th most competitive city in the world by the Economist Intelligence Unit. Global brands like Spotify, Skype and SoundCloud all have their start-up roots there, along with a cluster of more recent tech success stories, such as Tictail, Klarna, and the mobile payments company iZettle.
Founded in 2010 by Jacob de Geer and Magnus Nilsson, iZettle was the first company to develop a chip-card reader and app for smartphone-based mobile commerce that meets international security requirements.
It launched its first app and service in 2011, and today the iZettle app and card readers allow individuals and small businesses in Sweden, Finland, Denmark, Norway, Germany, Spain, Mexico and Brazil, and the UK to accept card payments on their iOS or Android smartphone or tablet.
Jens Munch, VP of Strategic Partnerships at iZettle, provides the lowdown on why Stockholm is such a hotbed of start-up talent.
What are best aspects of doing business in Stockholm?
Stockholm is one of the most vibrant start-up cities in the world. Between 2005 and 2012 alone, 6.5% of the world's billion dollar exits were from companies that had come from Sweden, and the reason for this, I believe is because Swedish people embrace entrepreneurship. We don't mind testing ideas out and giving them a go.
What are the downsides to doing business there?
Stockholm is a great place for networking with Swedish people, however, it is a small city in a small country. If you want to become a global business you need to open up your networks internationally and mix with entrepreneurs and businesses from all over the world.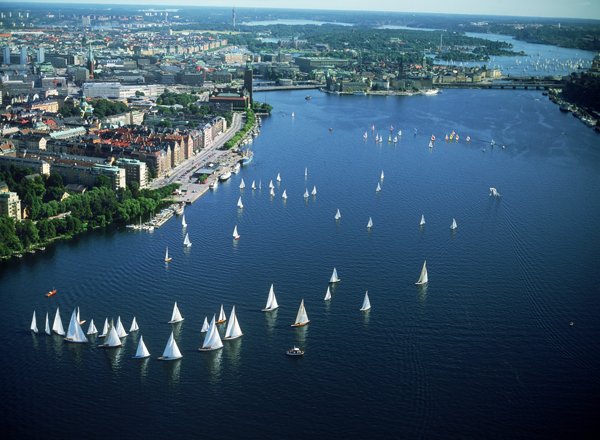 How would you describe the business culture in Stockholm?

Swedish people enjoy a very healthy work-life balance. When we arrive at the office we are focused and there to get the job done, which means we don't procrastinate and can therefore leave at a reasonable time. In order to ensure that we remain productive throughout the day it is quite common for businesses in Sweden to have coffee breaks called fika. During fika people are able to step away from their desk for ten to fifteen minutes and chat with their colleagues over coffee and cake. It is a sacred break, and giving people a little time out often increases their productivity and their concentration levels.
What are the costs of doing business in Stockholm?

Sweden has a very competitive position in the global economy. Like most capital cities rental costs are high, so it is important for businesses to be clever with money and spend wisely. A start-up space in the centre of Stockholm might look good, but it will also drain finances that could be better used to find talent that will help a business expand.

What tips would you give to an entrepreneur thinking of starting up in Stockholm?

From Klarna to Spotify to iZettle; there's a cluster of thriving companies headquartered in Sweden that other entrepreneurs can learn from. One of the good things is that the entrepreneurs who build the amazing companies often stay in Sweden afterwards. My advice to someone considering launching a start- up in Stockholm would be to make the most of the talent on their doorstep and seek advice and learn from those who are succeeding.