As we move towards 2016, Virgin Produced CEO Jason Felts shares his predictions for the entertainment industry over the next 12 months...

From our seat, it's apparent that much of the film industry has begun to shift its sights towards China and away from the West. The size of the Chinese market for all films overtook the US (for the first time) in 2015 with a few huge releases and the trend line for the Chinese box office has grown by double digits year-over-year for the last several years.
It hasn't just been films produced by Hollywood, either. Two of the top five highest grossing Chinese releases in the last year were domestic products, proving that Chinese studios are savvy in the marketplace. The growth in China of theatrical films has even outpaced the nation's own gross product – by one estimate, ticket sales have increased by much as seven to eight times more than GDP. Over the same period, ticket sales in the US have steadily declined as video on demand (VOD) continues to make grow.
Right now, China only has about 28,000 screens for their 1.3 billion people compared to America's approximate 40,000. That number is set to explode to as many as 53,000 screens by 2017.
The lesson learned, we believe, is that content producers can ignore the Chinese film market, but at their own peril. That works for us, as we love China and are excited for growth and collaboration with our friends and partners there.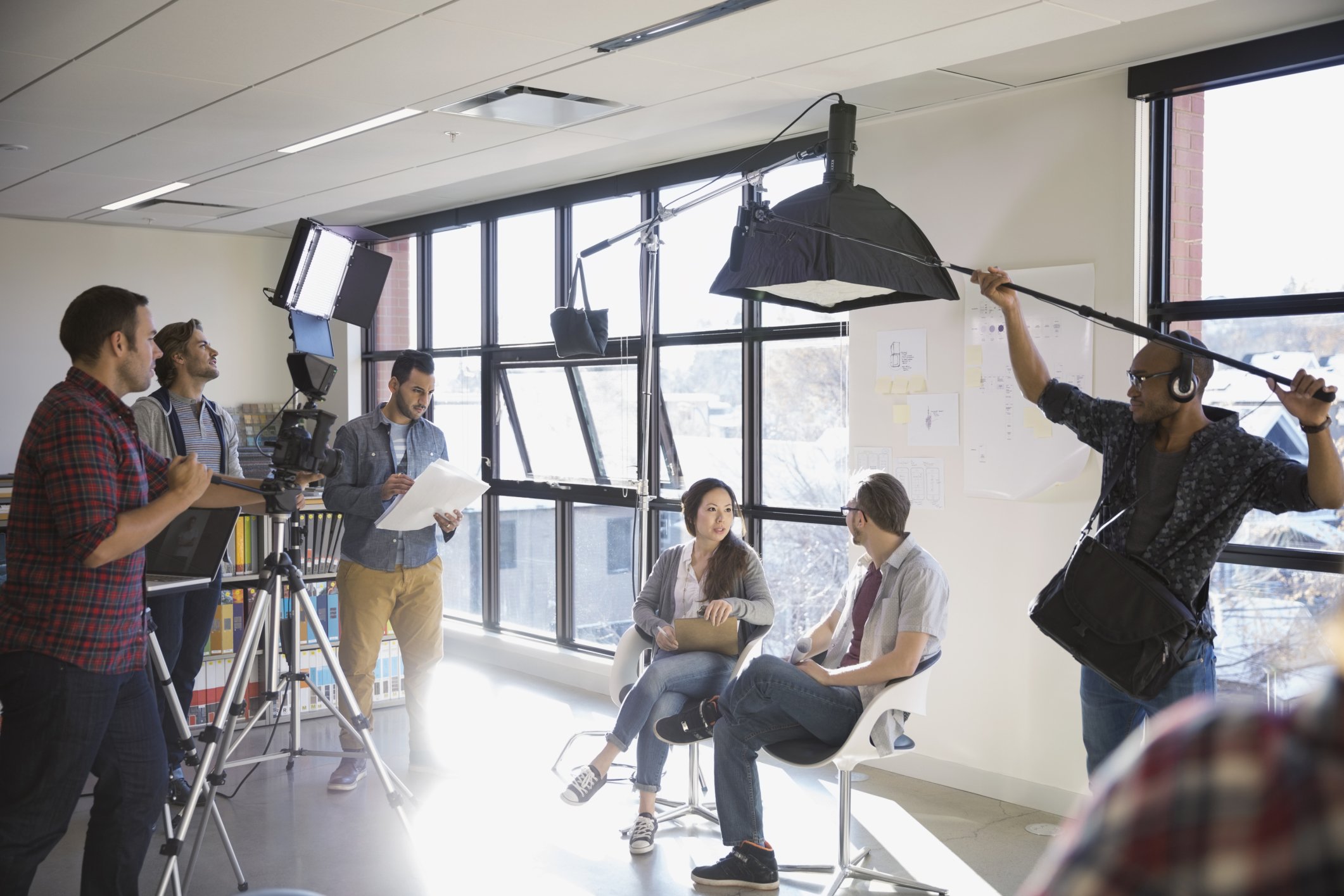 Partnerships pave the way
A lot of media companies have begun to make business arrangements and partnerships to maximize their financing and market impact. A number of studios have co-produced films with Chinese companies, casting more well-known Chinese actors and actresses in established American productions, shooting portions of their films in mainland China (even if those scenes only make a Chinese release), and even including dialogue that praises Chinese culture.
Read more: Five trends that will impact entrepreneurs in 2016
Chinese companies consider partnerships with American studios as a key aspect of their strategy to expand. Studios have been opening Chinese production offices and working with a variety of Chinese media companies on deals worth hundreds of millions of dollars. Another big trend that we've been seeing in the last few years is that Chinese investments tend towards developing original intellectual properties and owning that content instead of merely licensing or sharing content.
China Film Group joined Universal Pictures to take a nearly 10 per cent stake in the film Furious 7, which subsequently shattered Chinese box office records with $390 million taken in (though followed closely behind by domestic product Monster Hunt).
China Film Group, the Chinese state organization that is also responsible for setting release dates and amount of screens a film will see, has begun to involve themselves more and more with production and development. Part of that expansion is thanks to the security partnership with the state provides. As a foreign production company, having China support a film can mean the difference between a mid-season release and a blockbuster.
Read more: What impact will the Internet of Things have on our lives in 2016?
Chinese films also benefit from seasonal moratoriums on Hollywood films, with three blackouts annually, during the Lunar New Year in February, in mid-Summer, and in December. There is also the interesting dichotomy that strong state control of message doesn't necessarily mean a strong box office result. The biggest recent Chinese releases have channelled American wide releases, with a focus on universal appeal and themes that can be recognised in any market.
"Where do we go from here?" - The big, unanswered questions
Despite the massive and continued growth of the Chinese film market, there are a few big questions moving forward that no one in our industry can predict:
Can Chinese films continue to grow in their domestic market? Right now, it's Hollywood producers working with Chinese companies to improve their overseas market, with select Chinese films matching the large American blockbusters at the top of the charts. Will we ever see a point at which the domestic Chinese film market outpaces the American-led efforts?
Will Chinese productions seek a foothold in other international markets and compete with American-led efforts? Right now, Chinese domestic productions only receive about five per cent of their gross outside of China, leaving a handful of international productions to compete with Hollywood. Should Chinese studios begin establishing English-language productions (which have greater opportunities abroad) or use more Western themes to compete with Hollywood, they could potentially slice into the market everywhere – not just China.
Will China lockdown on the foreign market to boost domestic production? As it stands, China limits foreign releases to about 45 per cent of its domestic market. If their own production industry begins to gain greater traction in the marketplace, they could potentially lock out even more Hollywood releases to give Chinese films more time to expand in their market.
In summary, my prediction for the entertainment industry in 2016 is that if one ignores the impact China has on global filmed entertainment – especially in Hollywood – it will be at their own detriment.
This is a guest blog and may not represent the views of Virgin.com. Please see virgin.com/terms for more details. Thumbnail from gettyimages.