In terms of European cities with a proven history of start-up success stories Paris may lag behind the likes of Berlin and London in the eyes of some, but things seems to be changing...
You are reading an article from The world's best start-up hubs series, to read more about this you can visit the series homepage.
Population: 2.4 million
Pros: A beautiful, well-connected city with government help on hand for SMEs and the introduction of 'auto-entrepreneur'.
Cons: French trade unions can be a force to reckon with, connections may take some time to develop & high levels of bureaucracy at times.
Cost: High levels of taxation, however rent costs compare well with the likes of London and New York.
What to expect: A formal approach to business and a crash course in French culture is essential.
In 2009 the French government created a new business status for anyone wishing to establish a company in France, offering tax breaks and a more streamlined company registration process. Five years on from the introduction of 'auto-entrepreneur' and Paris is home to some of the most exciting start-ups on the continent, with the likes of Deezer and BlaBlaCar choosing to base themselves in the French capital.
But how welcoming is the city to start-ups in reality? We spoke with Kathryn Baxter, a British entrepreneur living in Paris who runs www.busbilingue.com, and Bassières Sandrine, a Parisian with extensive knowledge of the start-up scene, to find out a little more.
What are best aspects of doing business in Paris?
Kathryn Baxter (KB): Paris is a beautiful city and a wonderful backdrop to any kind of project you may have. It's also a compact city with a good transport network and links to close-by airport hubs. In terms of innovation and entrepreneurship, there's always margin for newcomers here. The French market takes time to embrace new products and services but if you hit the right note, your business is likely to be durable thanks to a loyal client base.
Sandrine Bassières (SB): The best aspects? An international city used to dealing with international companies, it's part of the European Union and geographically close to the other important EU states. Small and medium size businesses are also given a helping hand by the law, which is mainly thanks to EU.
What are the downsides to doing business in Paris?
KB: Many Parisians don't speak English or will not feel comfortable speaking in English so a good level of French is important. Employment laws are very strict in France and it can be a real minefield to navigate. The bureaucracy is time-consuming and complicated so it helps to be accompanied by someone who is used to that.
SB: Bureaucracy and administration mean that it's not easy to create a company. There are lots of things to pay for, far too many rules and regulations and a reluctance to take risks among many people. Staff representation and trade unions are quite powerful and are entitled to set-up bargaining units within a company.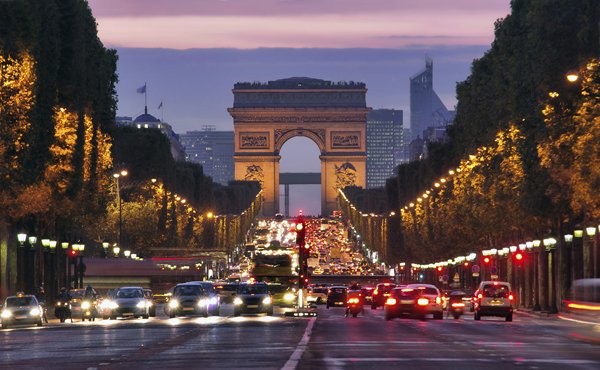 How would you describe the business culture in Paris?
KB: Business culture in Paris is relatively formal and follows a complicated yet important etiquette. Working relationships are formed slowly but surely across years rather than months. Reputation is earned in the same kind of time-frame but once you have built your reputation, it is likely to remain solid. Many new arrivals to Paris find themselves adapting to the office culture which can be a little intimidating and tense, the French say exactly what they think! If you want to fit in with the workforce, make time to go to lunch with them every day. A sandwich at the desk just won't do.
SB: Business culture in Paris is linked to the French culture, meaning the business etiquette is rather important. Dress code is something which cannot be ignored and it's also important to show that you are interested in the French culture.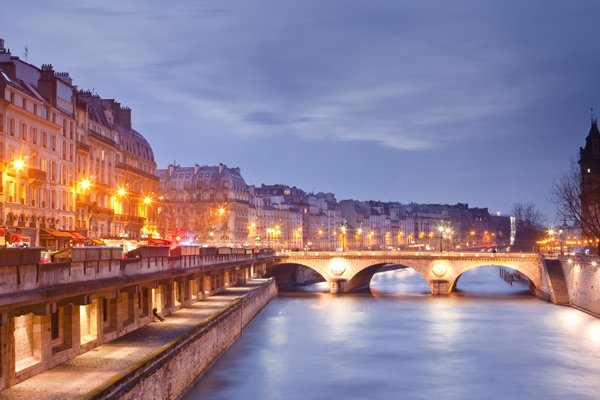 What are the costs of doing business in Paris?
KB: High social charges and high taxation in particular make France an expensive country in which to operate. Having said that, office space as well as housing and living costs remain affordable in comparison to other cities such as London.
SB: Although 'auto–entrepreneur' has been created, it's still expensive to start a business in Paris, due to charges and taxes, and it's even more expensive if you want to hire somebody.
As for the specificity of charges: collected by URSSAF employers share of charge represents 42% of gross wages and the employees share approximately 22%.
What tips would you give to an entrepreneur thinking of starting-up in Paris?
KB: Paris is not an obvious choice for a foreign entrepreneur but it's certainly worth considering if you love the city on a personal level. Consulting a French lawyer and /or accountant with your specific plan is the essential first step to highlight anything in the French system which may become a big obstacle.
Being prepared to commit to steady long term growth, to excellence in customer service and really hard work, could mean that your business may well stand out from the crowd and enjoy long term success.
SB: Compare the pros and cons with those of other cities, seek out information on taxes and such like and consult a local lawyer or consultant about the rules and regulations which you will be forced to deal with. Understanding the French culture is vital.