For today's installment of our world's best start-up hubs series we take a trip down the Bosphorus to Istanbul, a city that plays home to a start-up scene with a real edge...
You are reading an article from The world's best start-up hubs series, to read more about this you can visit the series homepage.
Population: 14.2 million
Pros: A developing economy with untapped market opportunities and a young, entrepreneurial and tech loving population.
Cons: Regulatory framework and bureaucracy; Visa requirements and work permit for foreign nationals.
Cost: Expenses are comparable to most European hubs.
What to expect: An emerging hub where if you can master navigating through its channels, you may be in for a highly rewarding ride and an experience with a real edge.
Entrepreneurial. Dynamic. Ambitious. Complex. Adventurous. Alluring. Exotic. These would be the signature words that spring to mind once you get acquainted with the vibe of Istanbul and its up and coming transformation as a start-up hub. Business incubators and accelerators are being established at a fast rate in Istanbul, with a growing network of VCs, angel investors, and mentors enabling a new wave of start-ups to flourish in the city.
To get a better understanding of how life in the Turkish capital is evolving for businesses we sat down with a collection of Istanbul locals embedded in the start-up scene: Numan Numan is Co-founder and Managing Director at 212: Investor, technology expert and an influential figure of Istanbul's ecosystem, Hakan Bas and Alper Ozdemir are Istanbul's serial entrepreneurs, with a stream of flourishing companies and Sean Yu is Co-founder and CEO at Parasut.
What are best aspects of doing business in Istanbul?
Our start-up founders identify low market competition in the local hub and untapped market opportunities across the country as the best aspects of setting up new business projects. In terms of what triggers their interest and helps them to orientate to new projects, Ozdemir and Bas explain that: "Right now, we have the vision and have developed a risk-taking character, therefore what excites us most is to invest in really innovative ideas and people with talent, attitude, and the ability to execute successfully a project."
Yu thinks that the best part is seeing the potential for innovation in this huge market, and expects a lot of changes that will help the ecosystem to mature. He states that: "It's gonna be a lot of gradual work from all players of the ecosystem, and we need to focus more on innovation and be able to create products to export to the world."
As an investor, Numan emphasizes: "The best aspect is that I can clearly see what kind of impact and value we add to early-stage entrepreneurs, not just through our investments but by mentoring and supporting them." Young, challenging and promising seems a fair evaluation of the vibe of Istanbul as a start-up scene. This is an emerging hub, located in a strategic city holding opportunities of a vast developing market and the keys to open up to a wider region.
What are the downsides to doing business in Istanbul?
According to our founders, the main challenges and limitations for start-ups in Istanbul are:
Availability of human capital and local expertise

Considerable bureaucracy levels for incorporating a company and capital registration

Deficiencies in the regulatory framework

Hiring foreign employees (A work permit is necessary for foreign nationals. According to Turkish legislation for every foreigner hired, five Turkish nationals must be employed)
In discussing challenges from an investor's perspective, Numan explains that: "We are in a geographical location that is politically and economically unstable compared to more developed parts of the world. You need to be ready on the changes and calculating every risk. But the returns are higher here as this is an emerging market with strong potential.
"There are definitely challenges and things that are not structured well and need to be improvised. For instance, you can't set up a VC company in Turkey. Therefore, my fund is actually in Europe. I am a foreign investor in Turkey."
What are the costs of doing business in Istanbul?
Bas and Ozdemir explain that the nature and sector of activity for each company determines their costs. Specifically, the strategy is more aggressive for an e-commerce company in order to quickly establish its market position compared to their digital projects.
Comparing Istanbul to other hubs, our start-up founders specify that it is easy and inexpensive to start a business and takes up to four days. Bas and Ozdemir explain that taxation for start-ups and investors is comparable to most international hubs. Additionally, if you are a shareholder for over two years, you are exempt from capital gains tax, which is a comparative advantage of Istanbul's hub. However, Yu expresses a different opinion stating: "I don't think that start-ups and small businesses get a real tax break, and current regulations are not as helpful as they should. It is hard to do small business in Turkey."
From the investors' perspective, Numan emphasizes that: "Money-wise only, it can be cheaper doing business here compared to London or USA. But, considering the time invested to educate different components of the ecosystem, then total costs become much higher. This is where the importance lies in knowing the local market and achieve making the whole process more cost-efficient."
How would you describe the business culture in Istanbul?
Yu describes the local ecosystem as quite open, but "Acknowledging somebody else's success is not done easily. We have to realize that we need to help each other." Additionally, Ozdemir and Bas point out that the local ecosystem is still young and can sometimes be unprofessional.
Numan highlights an interesting perspective on the issue of business culture. "It is a hub where business and the personal components get intertwined and can be a bit more complex compared to the USA, Western Europe or Asia."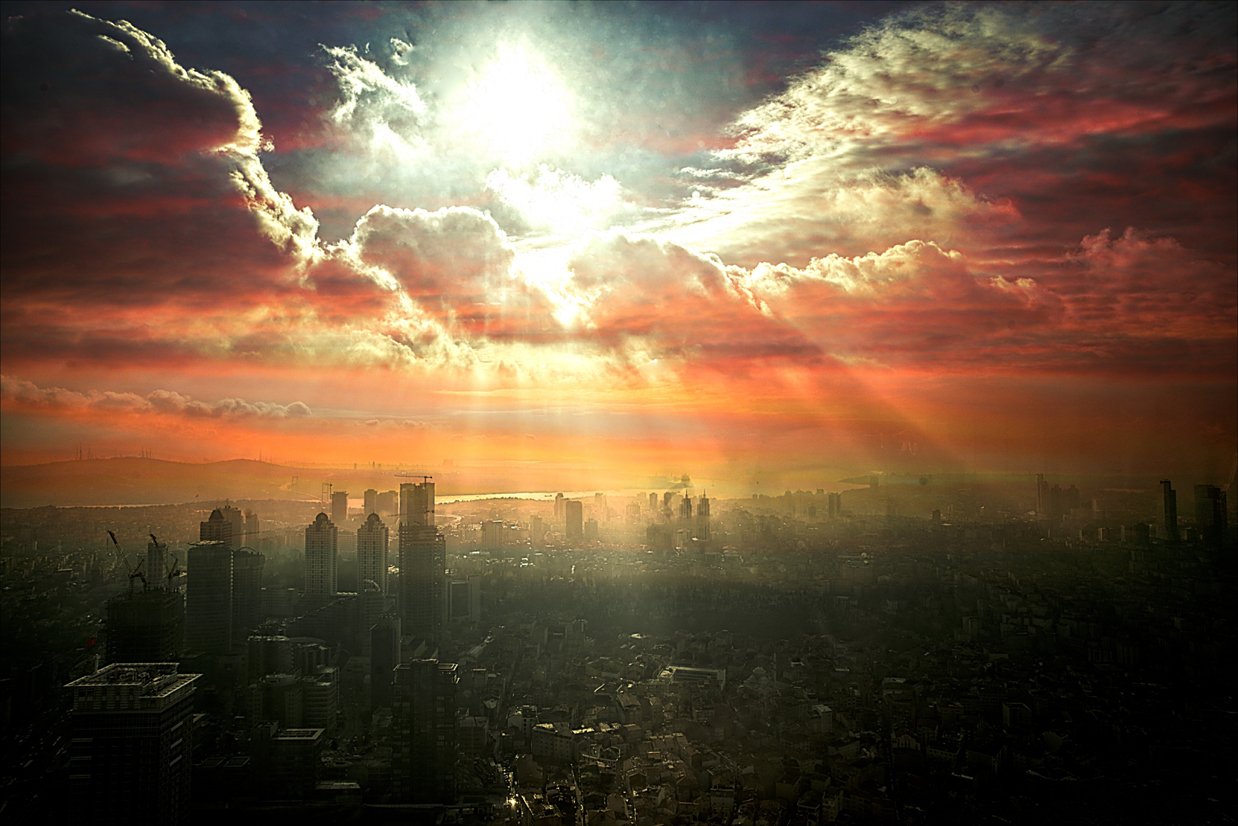 He also reveals a surprising element on similarities of entrepreneurs and investors psychology between Japan and Turkey. "Failure or shutting down a business is perceived as something big. There is a common cultural aspect of not accepting failure easily. But, failure is a way of identifying deficiencies, improvise and mature."
What tips would you give to an entrepreneur thinking of starting-up in Istanbul?
"When seeking money or considering potential investors, start-ups should do their due diligence in the best possible way, as investors do in evaluating different opportunities and orientate strategy accordingly," explains Numan. "In terms of foreign investors, if they want to invest in Turkey and don't know the market really well, then only enter by finding a good local partner. This is also what we do at 212 when considering to enter foreign markets. If you are thinking to invest here, don't forget that you are investing in an emerging market. You need to get in early. If you want to be established as a good player, you have to get in at the right time and get a spot here. Investing on emerging markets is actually investing on the future."
Our start-up founders agree that the best advice that they could offer to foreigners thinking to start-up in Istanbul is to learn the local market and regulations or find a trusted local partner. Also, deep networking is absolutely essential. Yu highlights that: "Start-ups should have a certain mind-set. Be more creative, flexible and adopt innovative ways to do things. Everyone should realize that Turkey is poised for growth."
While Bas and Ozdemir emphasize that: "Start-ups should not just stick to an initial idea, but evolve. Have a vision, and learn to change and adjust your business plan on the way. Also, find a great partner that you can share common values and the same line of strategic thinking. This is an exhausting and stressful adventure and having the right partner with you really matters."
In conclusion
So, is this one of the world's best hubs? I'd say that aspiration, potential and strong expectations are major drawing forces of change, and Istanbul vibrates all of these elements. Yes, Istanbul is a challenging hub, but at the same time holds great opportunities ripening gradually and offering high potential for strategists and entrepreneurs.
Istanbul's diversity is notorious. Where else would you get a landscape where palaces, harems and hamams mingle with skyscrapers, and Europe and Asia overlook the constant stream of life at the Bosporus?
This is a thriving environment with contagious spirit and running dynamics, where once the 'gates' will be widely open it will become the hub where all will be possible.
Thumbnail from gettyimages. This is a guest blog and may not represent the views of Virgin.com. Please see virgin.com/terms for more details.