Found on the crossroads between East, West, North and South - Athens, the so called 'craddle of civilization', offers a fusion of talent, consumer needs and aspirations to tap into as well as current reforms which are setting the motions for improving the bureaucratic downside...
You are reading an article from The world's best start-up hubs series, to read more about this you can visit the series homepage.
Population: 3 million
Pros: Human Capital – access to highly educated and skilled resource at a fraction of the price of other European countries.
Cons: Bureaucracy and rigidities remain despite fragmented efforts and reforms.
Cost: Very accessible human resource and affordable lifestyle. The main costs are in accelerating growth.
What to expect: Greeks are entrepreneurial and social by nature – you will find a mix of traditional small scale businesses in travel, agriculture and tourism, as well as sophisticated tech entrepreneurs with international connections and aspirations.
Athens charms its residents with laidback lifestyle, late dining, rich cultural experiences and Nature that has inspired civilizations from ancient times to today. The city is also very well connected by daily flights to destinations all over the world.
Offering their insights are Haris Makryniotis: MD of Endeavour Greece, a global organization powering high growth disruptors, backed by the founder of LinkedIn Reid Hoffman. Marco Veremis: founder of Upstream, a successful mobile monetization company serving mobile operators in 40 markets and engaging 600 million consumers. Alexis Pantazis: co-founder of Hellas Direct, the first direct to consumer insurance company in Greece and 2014 "Best Places to Work". And finally, Conno Christou: founder of AvoCarrot, company disrupting native ads space, which has already expanded to US.
How would you describe the business culture in Athens?
Marco Veremis: Greeks have always had entrepreneurship as part of their DNA, but not scale. Now there is a clear reorientation from selling services to the State towards the global consumer. Greeks are looking at the rest of the world, which is a very healthy attitude. This has not been reflected in the numbers yet, but the process has started.
Haris Makryniotis: After six years of recession, 25% GDP drop and unbelievably high unemployment levels, the Greek economy seems to be stabilizing. The positive change in business culture is visible in a dynamic minority of new age entrepreneurs that capture competitive advantages in relevant sectors (e.g., tourism, agri/food, tech) or in industries undergoing major restructuring (e.g., financial services).
These guys are much more extrovert, collaborative and sophisticated and have international aspirations that will allow their business to scale.
Does Athens have an established start-up community?
Conno Christou: To me, Athens has surely a vibrant start-up community. There is a small, yet growing group of people here who embraced technology and have been very helpful to us since we moved, in all different aspects. Having said that, as with most places where start-up lifestyle was overhyped, people have developed completely wrong expectations on starting up a tech company. All begins with the lack of true domain expertise and success stories. It's getting there, but it's not quite there yet.
Haris Makryniotis: There has been a recent boom in the number of start-ups. We counted 144 of them last year vs. less than 20 in 2010. There has also been a sharp increase in investment raised by start-ups, from less than EUR one million in 2010 to more than EUR 40 million in 2013, primarily driven by EU structural funds. More than 55 institutions (awards, incubators, accelerators) have been established to support startups. However, the quality of the ventures is not what we would aspire to have yet. Almost half of the startups are focused on 'me-too' B2C mobile apps, and only a small fraction of them are truly high-potential. Access to finance and high-quality mentors are still limited. Things are improving but there is still some way to go.
What are the best aspects of doing business in Athens?
Alexis Pantazis: Talent. With 65% youth unemployment, you can find good talent in Greece. We are lucky enough to have an incredible team of people at Hellas Direct who are intelligent, passionate and driven to make a difference.
Marco Veremis: Greece has a long tradition of great education especially in tech fields: Crete, Volos, Athens, Patras universities students are taught by professors from MIT, ETH Zurich. It worked well for us because Athens has high quality engineers at reasonable cost. And of course it's hard not to mention the weather, the many weekend escapes on the islands – important factors contributing to happiness at work and lifestyle in general.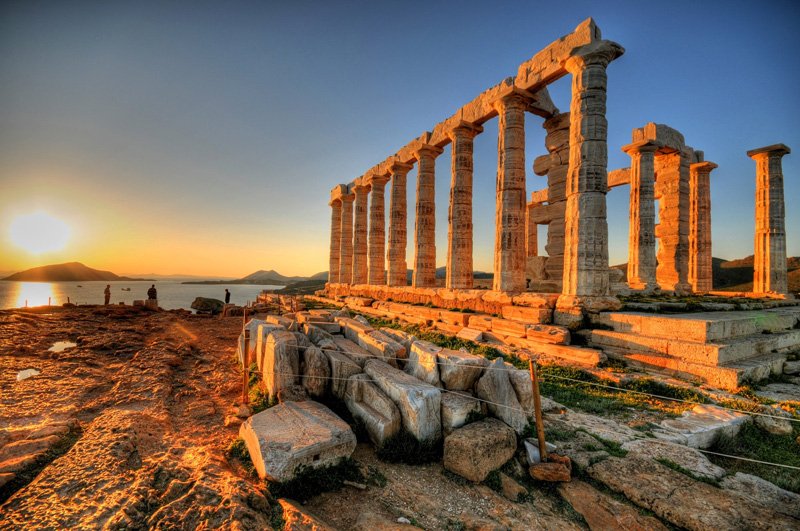 Conno Christou echoes these opinions: For me the most important part of being successful in the business world is having the right team alongside you. The best part of doing business in Athens is the access to this huge pool of unutilized top talent. Along with the quality and cost of living here, talent is a major reason we're opening another office in Athens.
What are the worst aspects of doing business in Athens?
Marco Veremis: Although declining over the past five years, bureaucracy still slows some processes down, but there have been many reforms lately to improve it, so it would be unfair to criticize.
The fact that unemployment is still over 50% for under 30 year olds means that a lot of people who do get work, have to support their families or even friends. Pressure and responsibilities on those who work is much greater, but one can say that this means that people who work, are much more driven to succeed.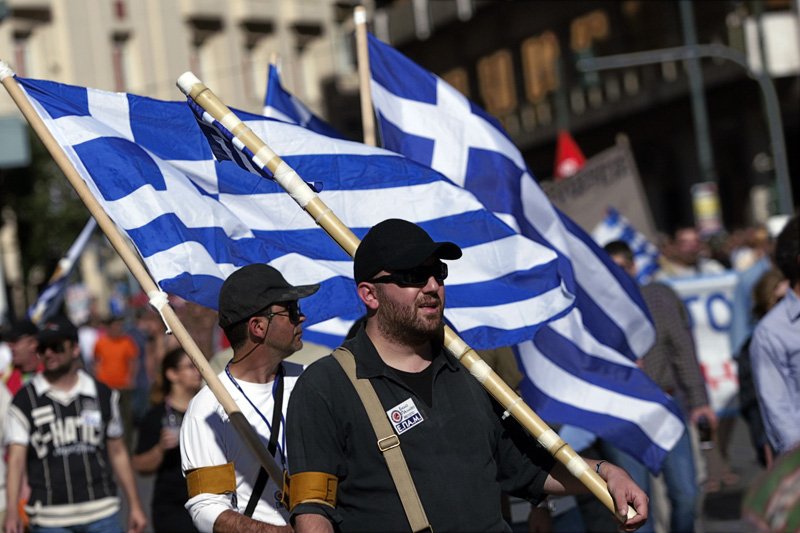 Conno Christou: There is limited availability of domain expertise and fruitful networking. In our case, neither our target audience is here, nor any business development opportunities in our space. That's the reason I would say that Athens is great for R&D or a second base of a tech company and not for the HQs.
Alexis Pantazis: There is a lot of work that needs to go into young recruits in terms of training and changing their attitude. It is hard being a disruptor in this market because of the bureaucratic odyssey every time you venture out to challenge the establishment.
What's your advice for anyone thinking of starting up in Athens?
Haris Makryniotis: Don't create another mobile app that does the same thing with million others around the world. View technology as an enabler to provide solutions to real problems in relevant sectors or business segments. Find creative ways to deal effectively with the State and the local establishment. Address opportunities in the region and capture local competitive advantages. Be aware of the emerging 'ecosystem', but maintain focus on business.
Marco Veremis: Get young talent, human capital is the reason to be here - highly educated, ambitious and hungry to work. Connect to Universities, get to know the professors and show up for the career fairs such as the Panorama at Megaron.
Thumbnail from gettyimages. This is a guest blog and may not represent the views of Virgin.com. Please see virgin.com/terms for more details.