The traditional office seems to have a full-blown makeover every five years. It used to be all wheelie chairs and loud ticking clocks, now it's beanbags, 24 hour gyms and slides instead of stairs.
You are reading an article from the rise of flexible working series, to read more about this you can visit the series homepage.
Then there's the coffee shop brigade. You probably had to avoid them as you grabbed a cappuccino while rushing to work. They were the ones manning almost every table, tapping away at a shiny Apple mac, slurping a flat white and building the latest tech start-up.
But if the modern office is any of the above, then what will the office of the future look like? Well, according to research from YouGov, there's only going to be a ten second commute, no water cooler chat and a lot of you working in pyjamas. This is because people think the office of tomorrow should be the home. Out of those asked, the majority, 38%, said they believed they should be given the option to work from home if they choose. Having the flexibility to work wherever you want is a philosophy that's been championed by small businesses all over the country, and is one reason why some of the UK's top talent are shunning the favorable pay at corporate companies and working for start-ups instead. In fact, the research shows that after salary, it's the second most important thing people look for in a job.
Paul Joyce is founder of growing tech start-up, Geckoboard. He encourages employees to work from wherever they want and is reaping the rewards, with Geckoboard expanding at a phenomenal rate.
"I think being flexible and respectful that people have lives outside of work makes it easier to attract and retain great people. When you treat people like adults that's what you get," says Joyce.
"Working from home doesn't mean you're cut off from the rest of the team - a combination of good broadband and great communication tools (we use Flowdock for team chat and Google Hangouts for video conferencing) diminish the need to be in the same physical location all of the time. Right now I'm at home discussing what we're going to have for team lunch in the office tomorrow and I feel just as included in the discussion as I would if I were in the office."
The results from YouGov did show that one thing preventing people from wanting to work from home is the 'lazy' stigma associated with it. 16% of people feel others will think working from home means they do less work. This is a feeling Daniel Meade, founder of digital agency, Hack Change has experienced. He splits his business between his home and the offices of his clients.
"I think it's important to feel the most comfortable you can when it comes to the working environment - sometimes that means coming into the office, working with colleagues and getting on with things, other times it means simply cracking on with it at home. I often find that working from home can be significantly more productive," says Daniel. " I think there can be (a stigma) at times, but the reality is often the opposite. Working from home is a lot less pressured so you do feel you can take that extra five minutes here and there for a tea. But you're often more productive for it."
The fact working from home is often less pressured is probably why 19% of those asked, felt home workers take advantage of having no boss around and slack off.
Yet, when you look at the 2.8m home-based entrepreneurs who are running businesses from their kitchen tables and turning over an extra 284bn for the UK economy, you start to recognise that home-workers can be just as productive and even more driven.
Lastly, giving employees the option to work from home can make good business sense in other ways too. It can help a business save money because it means it won't have to fork out for a huge office and there won't be as much wear and tear on the office utilities.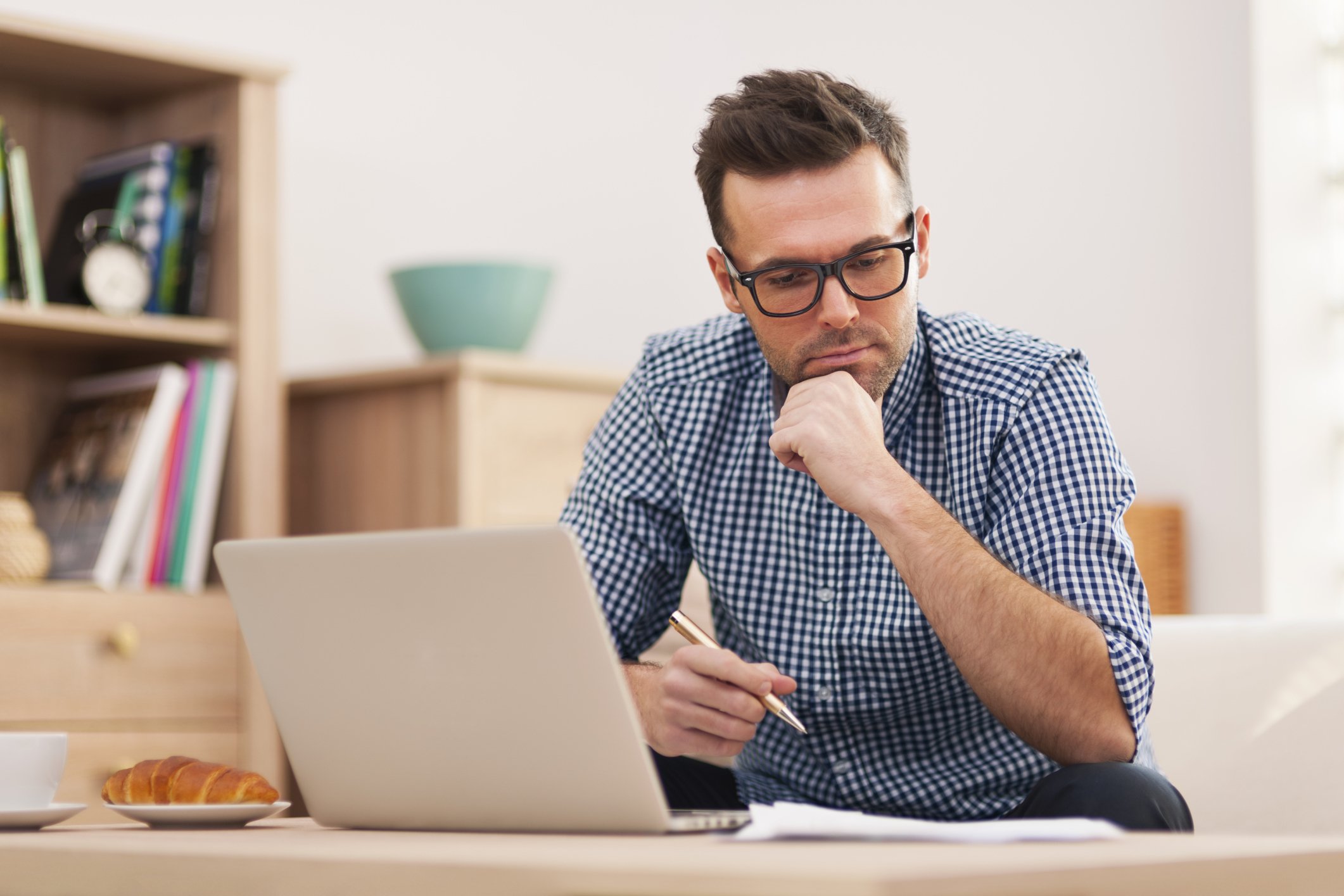 Right now, anyone can ask their employer for flexible hours, but if you're a carer of a child or adult, then you have the legal right to do so. The problem is employers also have the legal right to reject that request. In my view the decision as to whether employees should be given the option to work flexibly should be a business one. When you look at the high number of flexible small businesses punching above their weight and disrupting whole industries, then it seems that business is heading in one direction, and that's home.