One of the numerous reasons I count myself lucky to have grown up in what was effectively a matriarchy is that I never had to intellectualise or adapt to the idea of women as leaders...
You are reading an article from the women in business series, to read more about this you can visit the series homepage.
I saw the proof every day of my life. My mum was clearly head of our house and I have an older and a younger sister. I got my first job in a Silicon Valley tech firm by the time I was a teenager and my first two bosses there were also women. So when I looked at the outside world, overwhelmingly male professions and environments always struck me as an oddity, a cultural contingency, rather than proof of biological destiny.
Leadership and entrepreneurialism is defined by people who press forward to shape destiny, ensuring that ignorance and barriers today will not obstruct society's progress tomorrow. Another characteristic of entrepreneurs is that they get up and get on with things, rather than pontificate or preach about them, and that's why I think they're such a good universal reference point.
Business has the advantage over politics in that it doesn't have to lecture people about their behaviour, or ban things. Instead, it just offers people something that's useful or fulfilling, and invites them to become a part of it. By definition, disruptive entrepreneurs and technologies usually initiate change years before legislators catch up. Likewise, progress to equality has always been powered by people who didn't wait to be asked, from the Suffragettes' activism, to Rosa Parks sitting at the front of the bus (whatever 'The Man's' rules said).
We've seen in just the last couple of years how significantly Hollywood movies and TV series have evolved to positively change the formula for successful stories that capture the imagination. How an actress like Jennifer Lawrence (left) who plays the strategic and charismatic Katniss Everdeen in the Hunger Games, is defiantly defining the new lead role (without losing any of her femininity). At the same time, good organisations are making similar moves to change the composition of their boards.
One approach to equal opportunity is to guarantee an excellent education for all. Cultivate engagement. Promote meritocracy. Encourage universal integration. Abolish stereotypes and labels on people. Demonstrate to students how, especially in a digital world, diverse disciplines in the humanities, science, design and technology can connect to their deepest ambitions for themselves and for society.
Some organisations have done significant work on raising awareness and making connections. The Girl Effect movement, established in association with Nike and the United Nations Foundation assists communities around the world to fight poverty. The Girl Effect exists to help everyone because better lives for girls mean better lives for their communities, brothers, fathers, husbands and sons. When you improve a girl's life through education, health, safety and opportunity, these changes have a positive ripple effect. An educated mother is the most influential force in her community to break the cycle of poverty.
When you improve a girl's life through education, health, safety and opportunity, these changes have a positive ripple effect.
Research shows that an educated girl will reinvest 90 per cent of her future income in her family, compared with 35 per cent for a boy. And yet 250 million adolescent girls live in poverty and are more likely than boys to be uneducated, to be married at a young age, and to be exposed to HIV/AIDS. Today, less than two cents of every international development dollar goes to girls – the very people who could do the most to end poverty. As long as girls remain invisible, the world misses out on a tremendous opportunity for change.
In recent times though we've seen greater visibility. For example, the establishment of Ada Lovelace Day, to make sure we remember the person whose mathematics, algorithms and science helped invent the computer.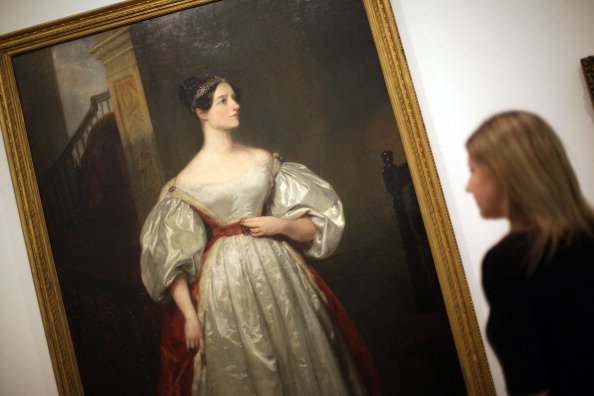 We've witnessed high-profile examples of enduring leadership like Angela Ahrendts, who fused vision, business rigour and humanity with the latest technology to help Burberry thrive and is now in charge of Apple's retail and online stores.
There are many more examples of leadership that are equally as inspirational and over time will become increasingly familiar. Ireland's Jane Ní Dhulchaointigh developed her wonder-substance, Sugru, from her own personal experiments and product design education. By contrast, the Hong Kong entrepreneur Melissa Mowbray-D'Arbela set up her biotech firm Filligent to create an antimicrobial facemask for use in remote disaster zones. Filligent is both about both saving lives and respecting the democratic realities of business that all leaders should heed: "anything we create has to be relevant to the world…it has to be affordable, accessible."
I think it's that sentiment that matters most. Leaders who look to inclusion rather than exclusion – to broadening rather than restricting their appeal, to being relevant to as many people as possible instead of shutting them out – make for better businesses, more fulfilling careers and happier, more loyal customers. Everything in fact that I learned from my mother.