From Turin to New York, Naples to Monte Carlo and Cinquecento to Ferrari – welcome to a life-capsule as rich in spectacle and contradiction as in passion for elegant aesthetics. The crème de la crème, the absolute best, uniqueness and sprezzatura masterfully fused together to create an exquisite portrait. In this story, we are falling deeply under the spells of an unsurpassed bon vivant, rule-breaker and mega-industrialist… Italy's 'King', Gianni Agnelli.
Turin, Italy, 1921.
If unicorns were real creatures, Gianni Agnelli would have been one of them. A scion of one of Italy's most powerful dynasties, he lived his whole life free, wild and untamed. Agnelli, the son of a princess, was born into prosperity and aristocracy but when he was a young man, life took an unpredictable turn, he was a hero of great charisma trapped in the darkness of an ancient drama.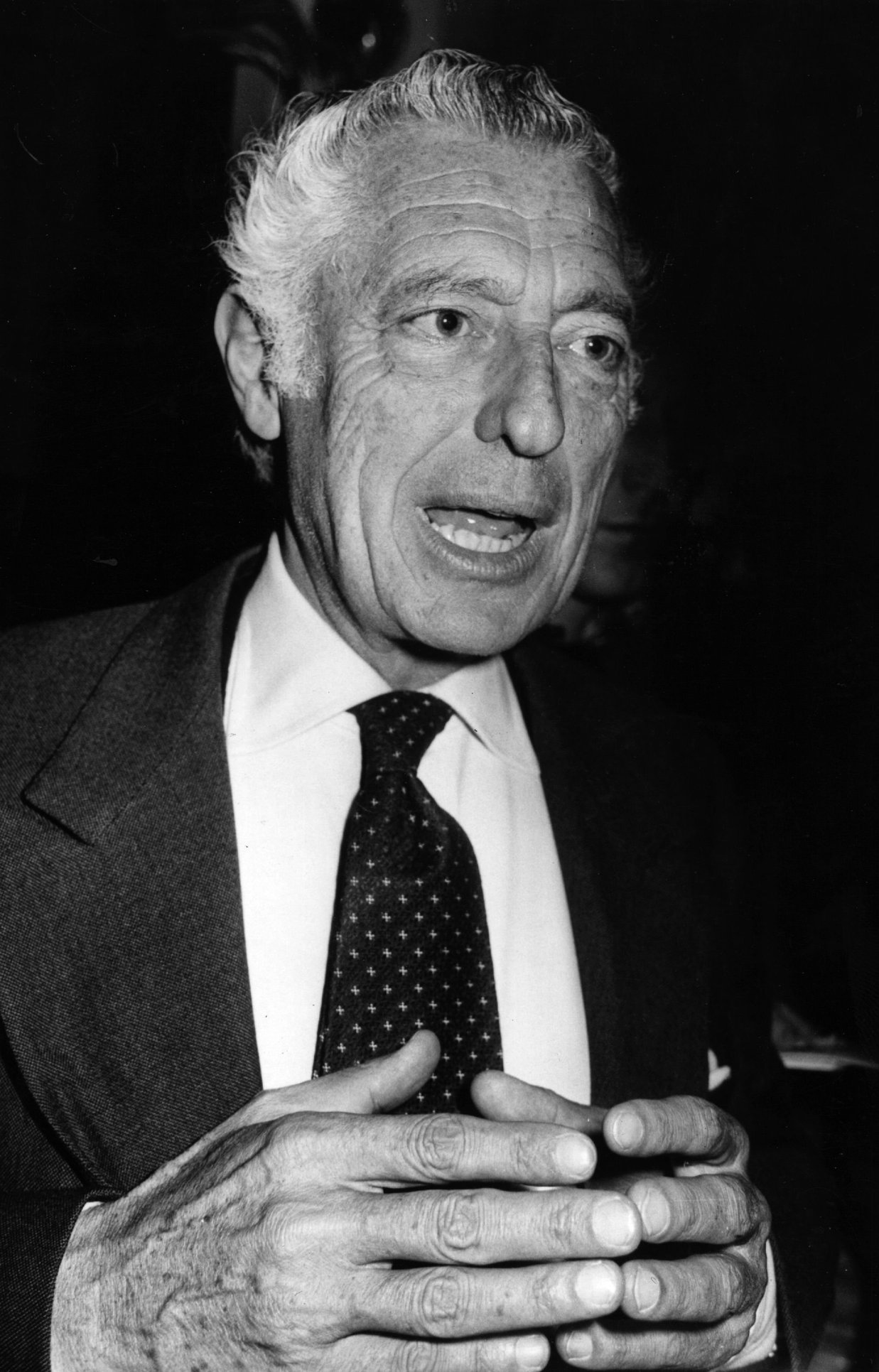 In the true spirit of Italian extravagance and old traditions, Agnelli was widely known as L'avvocato, meaning 'the lawyer' in honor to his studies, despite the fact that he never practiced this profession. Blessed with a unique instinct to decipher true elegance in a radical way and a discerning spirit for entrepreneurship, he found himself on the helm of a family empire that was at the core of Italy's industrialisation in the aftermath of World War II.
Detroit had the genius of Henry Ford to revolutionise the automobile industry, but Turin gave birth to Giovanni Agnelli, the patriarch of the Fiat empire and grandfather of Gianni.
Fabbrica Italiana Automobili Torino was founded in 1899, and for the decades that followed it rose to become a national symbol of financial renaissance and a powerful player in global markets. Glitzy names were added to its prominent portfolio - Ferrari, Maserati, Alfa Romeo - under Gianni's ambitious plan for internationalization and strategic diversification.
Il Re aka 'the King' - is another imperial nickname that Italians love to adorn with their own legend. One cannot resist to wonder who was the charismatic Gianni Agnelli, and how has his life evolved to be surrounded by such great myth and enigma?
The philosophy of epic entrepreneurs: J.R.D. Tata
Agnelli was an avid traveler, a seeker of intense adventure and high adrenaline. Since a young age he had the privilege to open up his horizons and enrich his cultural affluence directly from the great school of life. If there was a man that knew how to practice in authentic style la dolce vita, it was Gianni Agnelli.
"Oh, I've certainly never been short of pleasure. Do you know what real pleasure is? A creative act. A pleasure without creativity is dead boring." This is what the 'King' would exclaim in his hypnotically charming way somewhere in the middle of the blue sea, on the deck of his beloved sailing boat or speeding in his one of a kind Ferrari. Like a mysterious hero straight out of Ian Fleming's novels of adventure, one minute mingling with the powerful elite of that era and the next, carefree skiing down the slopes of Saint Moritz.
Wristwatch over the sleeve of his bespoke shirt, tie always askew, impeccable suits dressed down with rugged hiking boots – that was the unparalleled signature style starred by Agnelli, A man who loved to mix the luxuries of old money with the fresh exhilaration of breaking the rules. He was a master in deconstructing perfection to create uniqueness. Italians call it 'sprezzatura', meaning the art of making the difficult appear effortless and carefree. In essence, he kick-started trends that were new to that era and inspired many to enviously follow his style.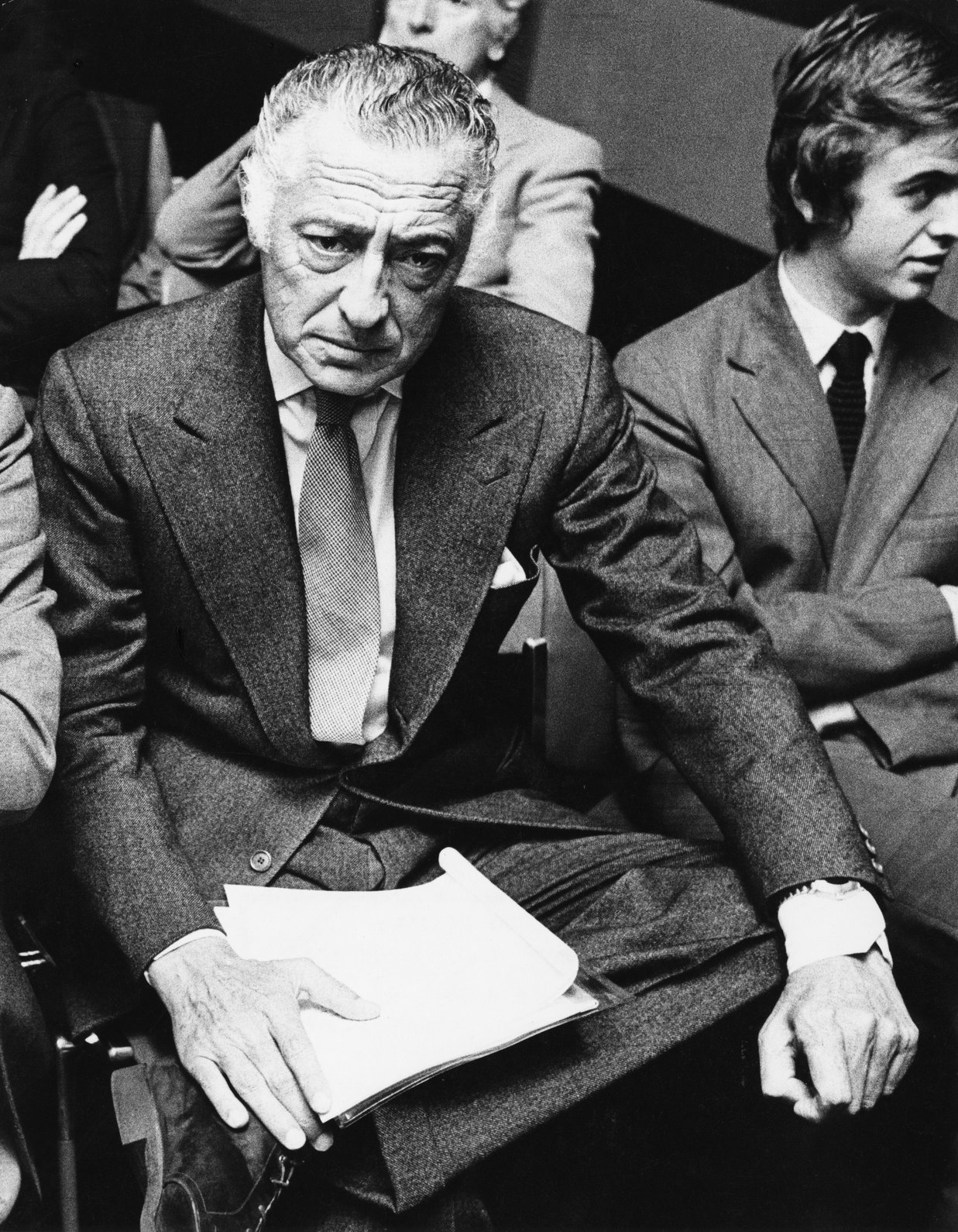 But, he remained the true original - there was only one Gianni Agnelli!
The element that is most prominent in Agnelli's business philosophy is his openness to worldwide influences and especially the prototype of the American economic model of progressive freedom, innovation and the multitude of entrepreneurial endeavors. He was a charismatic and upscale networker, and was part of a global elite that exerted great influence on how the world economy progressed back at that era. He has been described as a universalist, that at the same time retained a strong sense of patriotism. Importantly, he held a vision for the collaboration and strengthening of European industries in order to achieve a competitive edge and play a central role in the global arena.
The philosophy of epic entrepreneurs: Estée Lauder
"There are three phases in building up a group like ours: the time of strength, the time of privilege and the time of vanity. In my opinion, only the first one counts. I don't want the others to exist." Under his lead, Fiat transformed into a global conglomerate and Agnelli rose to become a figure of great power and influence in his native Italy. Shiny brands were added to his portfolio – Ferrari, Maserati, Alfa Romeo - and the expansion of the Group strategically diversified across different market sectors. At the peak of his career, Agnelli's financial magnitude reached levels where he would control over one-quarter of the Italian stock exchange, or around $25 billion worth of quoted companies. The tides of time have proved the precision of the unwritten law governing the rise and fall of empires, and Fiat was no exclusion in escaping its vengeance.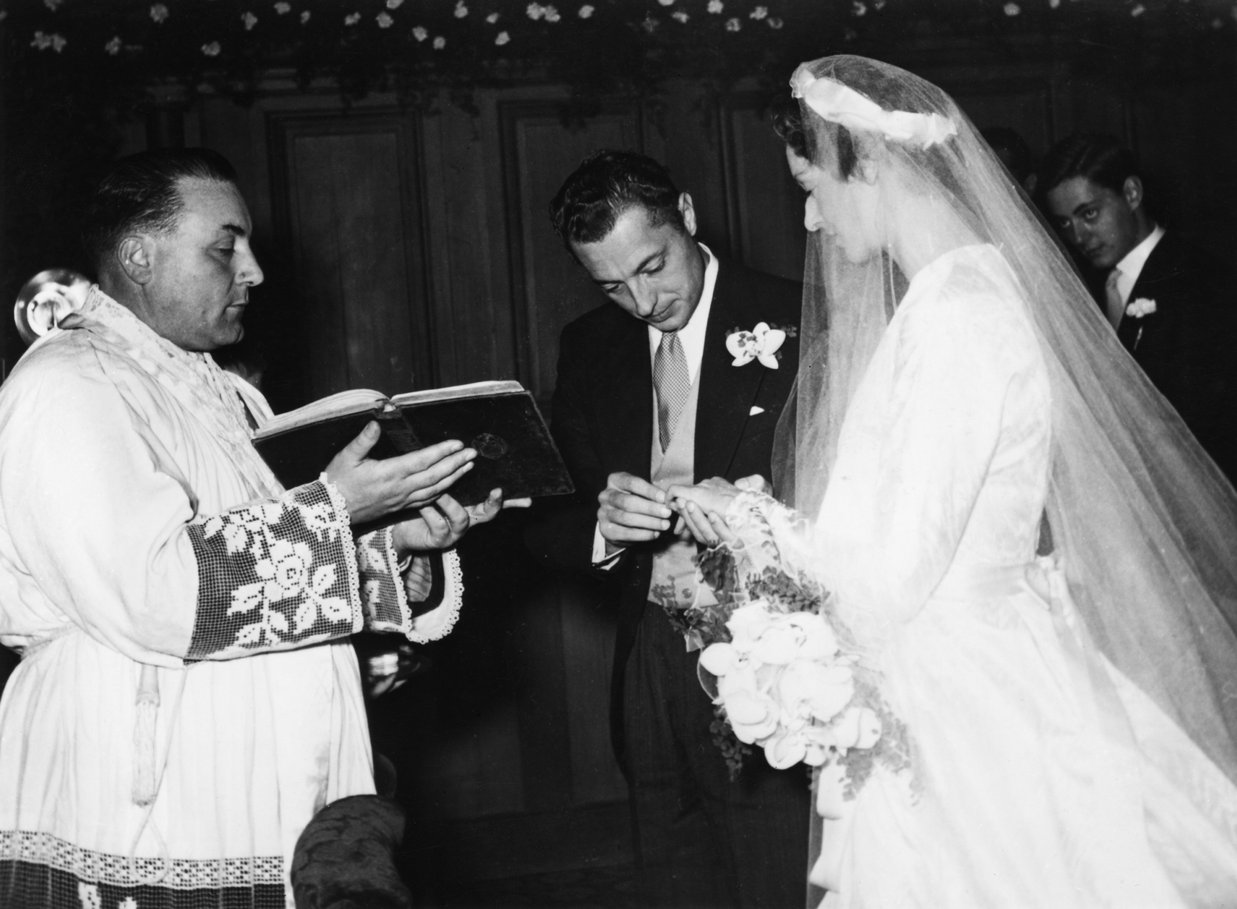 Truly progressive and fueled by the high energies that reigned in his life, he remarked: "I don't much like taking stock, and especially I don't like the past except inasmuch as it fixes our identity. I love the future and I'm fond of young people. My whole life has consisted of betting on the future."
Not one to stand still for a moment, he was a restless man of many interests and a famed sports lover. The Agnelli family owns Juventus - Turin's pride and Gianni's big passion. Then came his love for speed and Ferrari, the freedom of the sea and his enthusiasm for sailing.
Through the lens of his idiosyncrasy, life was beauty and beauty was life. Beyond the dazzling lifestyle and the privilege of being one of Italy's pioneers in entrepreneurship, there was a certain aura of enigma that surrounded him. Polite but remote. Outgoing but lonely. Agnelli was not the one to be tamed, and obey life's norms and stereotypes. The elegance of his mind is mostly profound in his love for arts and aesthetics. His homes were especially designed to showcase exquisite art collections. In essence, he curated a life of impeccable beauty.
The philosophy of epic entrepreneurs: Coco Chanel
During the adventurous journey of his life, many times, the stars dimmed their light and Gianni was lost in the darkness that followed. Standing alone, one last thought of his truth slips in the secrecy of his restless mind: "I like the wind because you can't buy it." In the depths of his proud soul, he would wish to be treasured and remembered as Il Re. King in a peaceful and beautiful kingdom, where all rules were there for the absolute joy of the freedom to break them.
This is a guest blog and may not represent the views of Virgin.com. Please see virgin.com/terms for more details. Thumbnail from gettyimages.