Back in 2006, a time when few voucher websites were around, Mark Pearson launched MyVoucherCodes on a shoestring budget of £300 from his bedroom. Eight years later and the entrepreneur sold the business as part of a £55million acquisition...

Year on year, Mark grew MyVoucherCodes dramatically and it is now active in over 12 countries. But what has he put his success down to? He shared the six tactics he used to take his start-up from the bedroom to a multi-million pound business with me…
1. First-mover advantage
When I looked around for an opportunity, I realised quite early on that there weren't many people doing vouchers in the UK. Was I truly the first one? I'm not quite sure - there may have been some poor quality ones but I was the first one to do it properly and take it seriously. I ran it like a proper business and not like a hobby.
When you're looking for a business idea, I'd suggest looking at other countries first. I looked over to the US, who were more advanced in the online coupon space, and it was really big in America. I've never been afraid to try new things and I think that the key in any industry - as long as it's a controlled experiment – is to just go for it. For me, MyVoucherCodes was a minimal viable product, which wasn't great at first, but we were proving the concept and wanted to get it out there as soon as possible.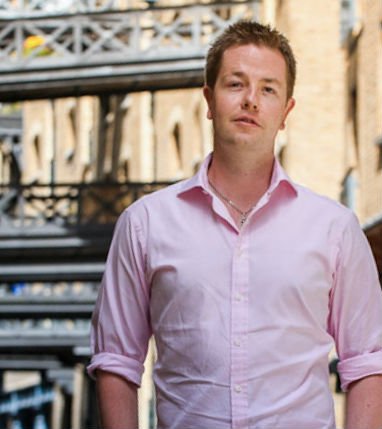 2. Innovation
After doing market research and SWOT analysis, I started to innovate and add key features that would outsmart the competitors. The way my business made money was when people came to the site, find a voucher and then clicked that link. I found a lot of people in America were doing it and they had coupon websites, which were getting really popular. But what they had is a page where the voucher code was shown directly, and it didn't take much for users to type the code in directly. Similarly, MyVoucherCodes would only make money if people directly clicked the affiliate link.
I introduced the 'click to reveal' option, which hid the code. This was quite controversial at the time but now it's industry standard. I was thinking about the user journey and ways in which I could make money. I had already done all the hard work of getting the customer to the website so I wanted to maximise the return. When I first implemented this strategy, conversion went up around 300 per cent, which shows the importance of innovation.
When you're looking for a business idea, I'd suggest looking at other countries first.
Monitor industry trends
I was an online business, so I monitored key trends, and I knew mobile was coming. Everyone had been talking about it for years but few were doing it. Eight years ago mobile wasn't that big but I had studied the trends and realised something big was going to happen.
The industry trend was that the business was going to go mobile. I jumped on that trend and ended up investing in a business that were doing mobile coupons at the time. Instead of internally teaching myself the mobile knowledge, I decided a better route to market was to invest in a team that were already doing it and were passionate about it. I think it was essential that I understood the trends and acted on them.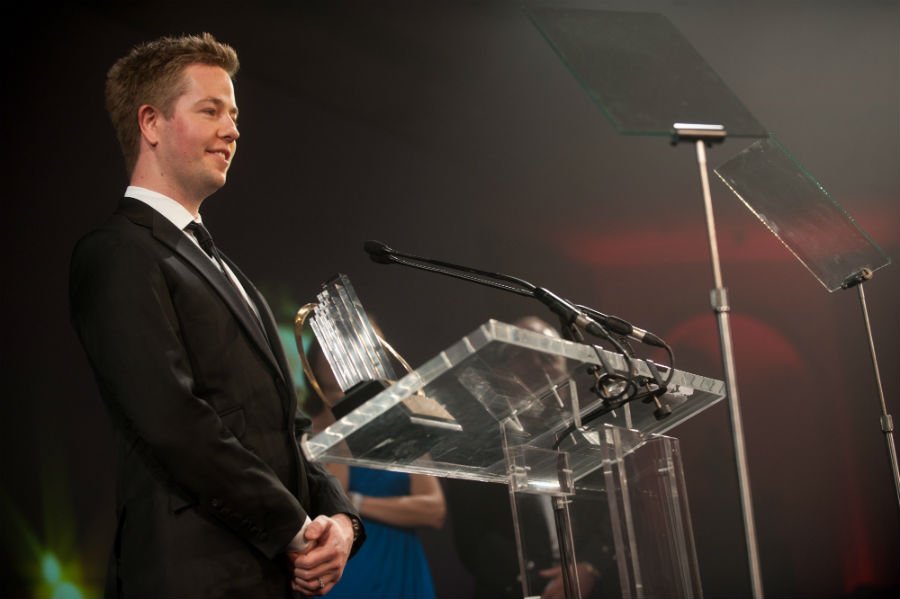 Think outside the box
I was the first person in our sector to take the simple business model, which is a coupon website, and turn it into a marketing business. Essentially, a coupon website does what it does and you get paid. What I decided to do very quickly was launch an email newsletter as I realised early on that it's easy to get people to come to you once but if I can get those same people to come several times a year, the revenue is going to increase. I wanted to create loyalty.
Global expansion
To really differentiate the business, I very quickly tested the business internationally as soon as the model started to work well in the UK. I could have stayed UK-based but I looked at all the potential customers across the globe. The first one I tested was the US and although there were already coupon websites available, we managed to grow a big database there.
I then hired French and German staff to replicate our British model. MyVoucherCodes was seen as the best breed, the most innovative in its space, so when we took that same model to different countries we instantly became successful. Being an early-mover internationally was a big tactic for us and allowed us to scale over the years.
I think it was essential that I understood the trends and acted on them.
Diversification
It was also important to diversify the business. We got to a stage where we were doing really well in a number of countries but the competition was becoming stronger as it was a brilliant industry to be in. There weren't many barriers to entry so it was easy for businesses to replicate the model.
Once we had a massive user base, we saw the possibility of saving them money in other areas of their life. Could we save them money on events or restaurants? Slowly we started to invest in other areas of the business to hire teams who were passionate about those industries. I invested in a ticketing business; we integrated a restaurant booking service so we were able to do discounts when eating out; and we have continued to diversity. It has been an essential tactic of our growth.

This is a guest blog and may not represent the views of Virgin.com. Please see virgin.com/terms for more details.