Starting a business in an emerging market is no mean feat. You're likely to face more problems and have fewer options than start-ups based in thriving hubs, especially when it comes to finding investors.
But that doesn't mean all hope is lost. As Richard Branson notes in his recent blog post, many crowdfunding platforms are trying to help entrepreneurs in even the most remote places.
"Websites such as the recently launched Emerging Crowd, based in the UK, are offering investors from developed countries the chance to get involved," he says. "It may take some time but, once the flow of investment to emerging markets has increased, it's possible that more companies in these regions will be able to establish themselves and, eventually flourish."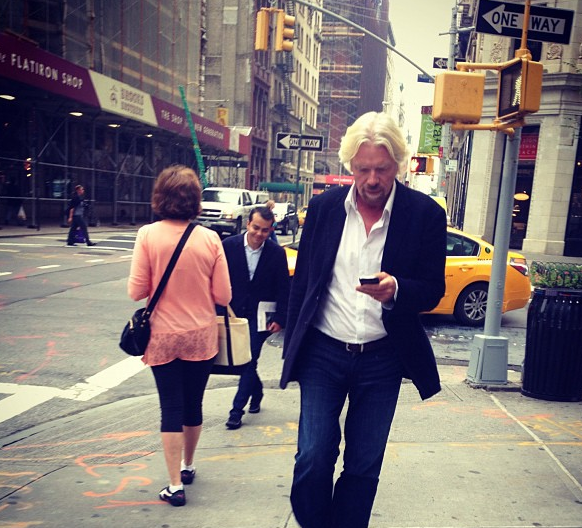 Image from Virgin.com
Once this happens, there's every chance that this will increase the likelihood that these markets will attract more talented entrepreneurs, establish distribution networks and make improvements in other areas that are vital to the foundation of a strong start-up hub.
Note the factors that allowed Silicon Valley to flourish and apply them carefully
"Needless to say you won't find a more thriving start-up ecosystem than Silicon Valley's," Richard says. "There's obviously a lot that other regions can learn from that community of entrepreneurs and its achievements, but I would not advise others to use it as a blueprint. It's better to note the factors that allowed Silicon Valley to flourish and apply them carefully."
One city that has learnt how to build a business hub is Detroit, as Richard saw on a recent trip there on Virgin Atlantic's inaugural flight to the Motor City. "If Detroit's leadership had tried to recreate Silicon Valley, it's unlikely that it would have been a success. But the city has a proud history of manufacturing, and there were already the people and skills in place to make the industry a big area of focus once again.
"As a result there's now a new wave of start-ups in Motor City crafting everything from innovative new household furniture to phone cases made from recycled NHL hockey sticks."
Image by Owen Billcliffe
But how do you go about building that kind of innovation hub? Here's Richard's tips:
Civic and business leaders around the world look to Silicon Valley as an example of a thriving innovation hub. What can we learn from its successes?
Learn, rather than imitate: An attempt to duplicate Silicon Valley's ecosystem exactly won't quite work anywhere else. Instead, learn what has worked well and why.
Build on the city's strengths: If people in your region have special expertise in a particular area their talent should be at the centre of your effort.
Support new businesses: Entrepreneurs launching start-ups face a difficult struggle, and meaningful support in the form of mentoring and loans can make a big difference.