As an entrepreneur, you might think that getting investors is the be all and end all, but actually crowdfunding and loans can be a better route for new start-ups because you get to experiment and grow with your business, Richard Branson says in a recent blog post.
Getting investment into your business idea is hard, even Richard Branson has experienced that. "I started Student magazine at age 16, so I know firsthand how frustrating it can be to get turned down over and over again by potential investors simply because you lack experience," the Virgin Group founder says. "But as an entrepreneur, you're always going to meet people who think that they know better than you do how your business should work, and sometimes they will be right – but that won't always be the case."
Image from Virgin Atlantic
Branson says that the only way to prove to sceptical investors that you have what it takes is to just go ahead and start your business. That way you can prove that your idea really works.
"The belief that you need a sizable investment when you launch a business is a myth," he adds. "The fact is that only a tiny percentage of businesses are funded this way.
"I started Student with just £300, which my mum got after selling a necklace that she found on the street. I used the money to interview influential people and convince companies to buy ads in the magazine."
But now it's a completely different game. Crowdfunding and the power of social media have made launching a business much easier for new entrepreneurs.
"If you have a great idea, you can quickly discover whether people will support it: Just post your business plan online, and you'll receive almost instant feedback — either people will love your idea and want your product, or they won't," Branson says.
"A positive reception can prove to potential investors that there is sufficient demand and a solid market for your product or service.
"More important, a good online response can give you access to crowdfunding that's not contingent on your business being fully operational."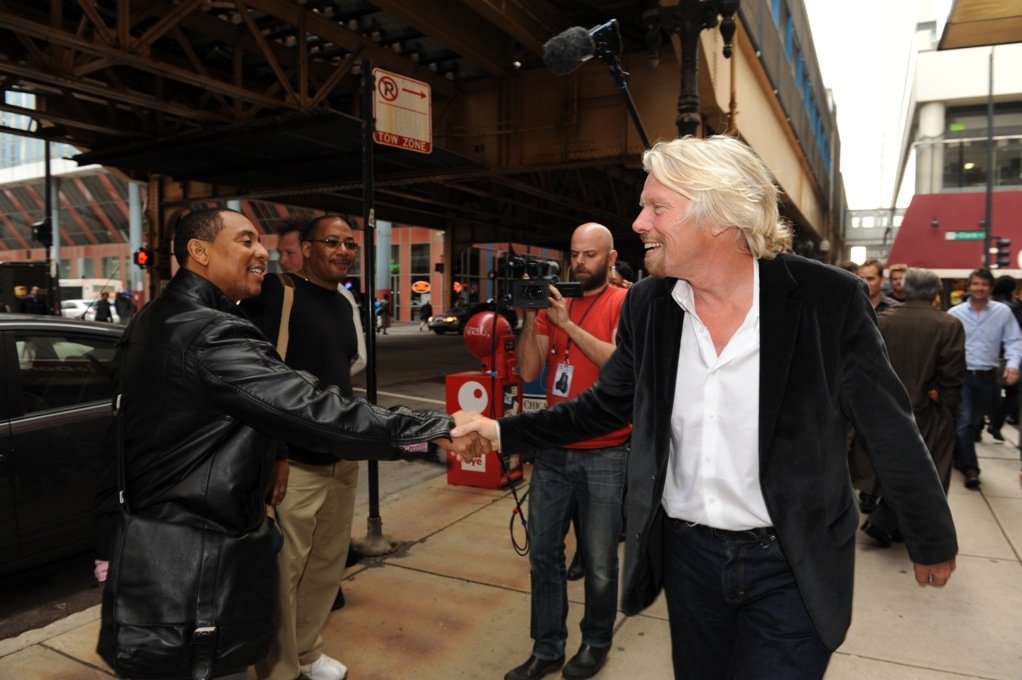 Image from Virgin.com
Branson also says that while you might think that getting an investor's approval, prestige and cash is vital for your business, it could actually hinder your efforts. "Having the flexibility to change and grow is vital for start-ups, especially if you're new to business," he says. "Most people become entrepreneurs because they want to be their own bosses. Why look for somebody to answer to before such an arrangement is beneficial?
"Ask yourself: Are you really willing to give up control so soon? Wouldn't you rather concentrate on working with customers to create the business of your dreams, and then look into securing an investment at a later date, after you've proved your idea's worth?"