Are these young entrepreneurs stars in the making – rich in talent and ripe with innovation? After meeting them, Richard Branson thinks so.
Held online, the Enterprise Challenge encouraged young Nigerian entrepreneurs to showcase their business ideas in an Apprentice-style competition. Made up of three rounds, candidates wrote an essay on their entrepreneurial journeys, created a video pitch for their businesses or business plans, and had their ideas judged by a panel of experts in Nigeria and the UK.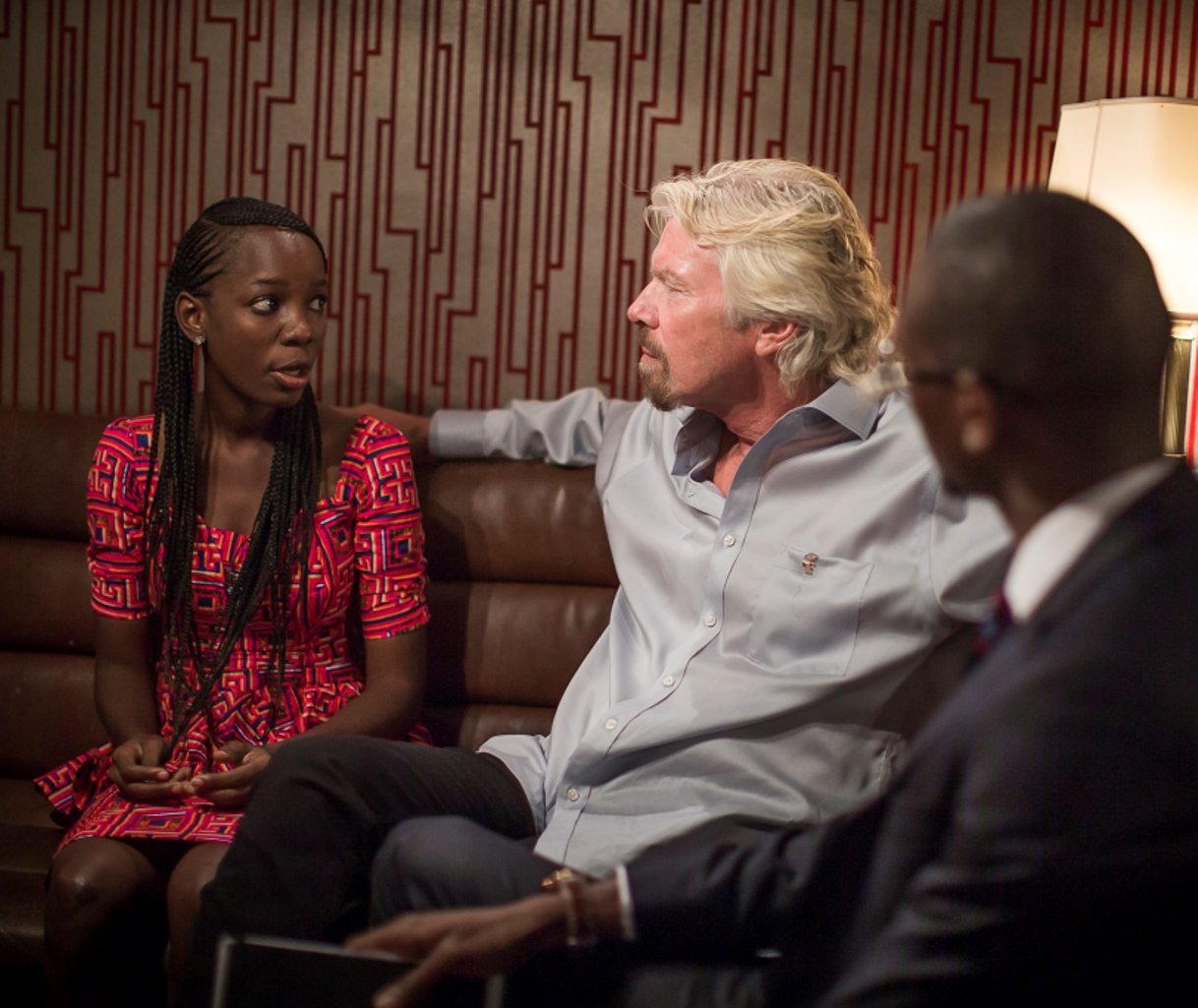 Eseoghene Ise Odiete and Nasir Abdulqadir Yammama were chosen as the Challenge winners from a pool of more than 1000 entrants. Eseoghene (Ese for short) runs Hesey Designs – an online store selling African-inspired accessories – through which she empowers and mentors young African women. Nasir Abdulqadir Yammama won over the judges with his business plan for a mobile phone app called Verdant, which aims to help crop farmers.
Both winners were awarded a £5000 grant and a scholarship to the Branson Centre for Entrepreneurship in South Africa. To top it off, they also received a mentoring session with Richard Branson, where they were able to ask questions about his life and business experiences.
The Virgin Founder was impressed with results of the competition and by the winners: "Innovation has been an important part of Virgin's heritage and I was pleased to see so many young Nigerians keen to embrace new ideas through the competition. Many congratulations to Ese and Nasir who had fantastic business plans and I'm sure will have very bright futures."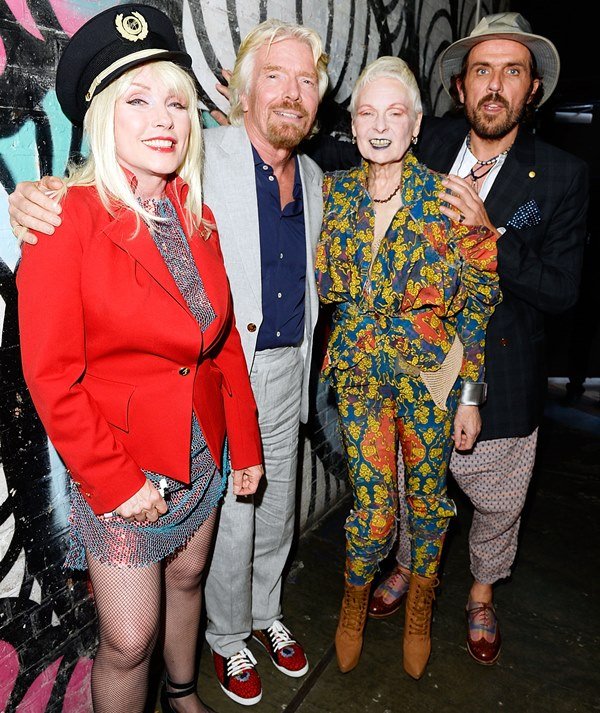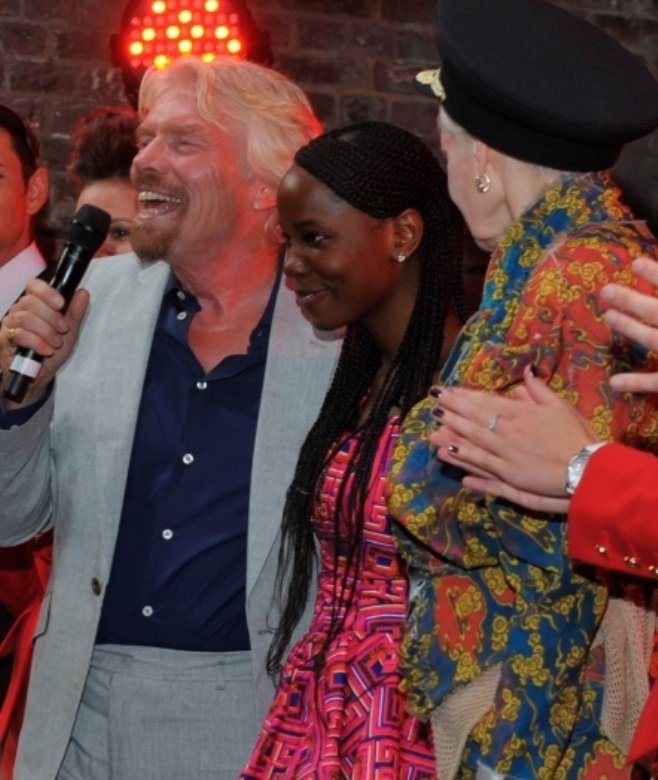 Ese designed a pair of sneakers – made out of local Nigerian fabric called 'Ankara' – especially for Richard Branson, which he wore, complementing a bespoke Vivienne Westwood suit, to the launch of Virgin Atlantic's new uniform. Standing on stage at the party, he introduced Ese to the fashion-forward crowd and heralded her as a possible Vivienne Westwood of the future.