Not everyone can handle the pressures of being an entrepreneur, but how can those of us with a great idea or a valuable skill find the courage to give it a go and leave steady employment?
In a recent entrepreneur.com blog Richard Branson offered up some methods that potential entrepreneurs could use to make up their mind when deciding to whether to go it alone or not, proving that leaving fulltime employment doesn't have to mean a jump into the dark with no parachute.
"Leaving steady employment is not easy for many people. While some born entrepreneurs are ready and willing to dive into business opportunities, other people are more reserved and need a push. This doesn't mean that they will not make great entrepreneurs - success is certainly not reserved for one specific personality type," explains the Virgin Founder.
"At Virgin StartUp, one of our nonprofits based in Britain, we deliver low-interest loans to entrepreneurs and help them to partner with business mentors. Since we launched the company just under a year ago, we've realised that one of the problems is that a lot of talented people think that entrepreneurship is simply out of their reach, which is a great shame. Part of what we and the mentors do is show those who are in the first stages of starting on this career that running their own business isn't some unachievable dream, but actually a very realistic possibility.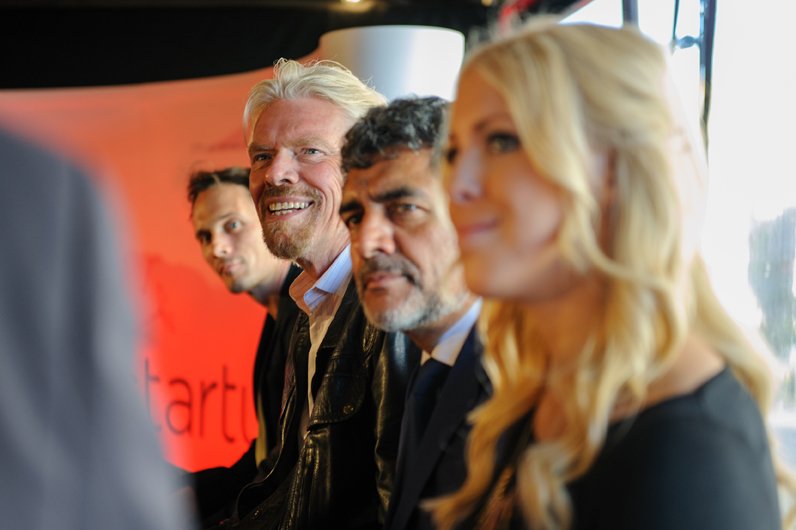 Image from Virgin StartUp
"Another common reason that people hang back is because they think that becoming an entrepreneur means committing all your savings to an idea on blind faith. But often you can start small and build up to something bigger."
The Richard Reed approach
The Virgin Founder was keen to cite the example of Innocent Drinks co-founder Richard Reed, a man once with many reservations about going out and forming his own company – it took a push in the right direction to get him and his team going.
"Then, one weekend back in 1999, the trio went to a music festival to sell a batch of smoothies they had made. They put up a big sign asking people if they should give up their jobs to make smoothies full time. Underneath the sign were two bins, one marked "Yes" and one marked "No." Richard asked the customers to vote with their empty cups; by the end of the weekend the Yes bin was full to the brim. As a result, the friends all handed in their resignations on Monday morning and got to work on building up their businesses. That weekend was the springboard that helped to launch what is now a well-established, multimillion-dollar company."
Have you got an interesting story about how you got a push in the right direction when starting-up? Maybe you're considering leaving your current job to do just that? Let us know below...