Launching a business is exciting but stressful, there's no two ways about that. If you're not careful you'll end up burning out. Fortunately, Richard Branson has some advice…
"I can't count the number of stressful situations I've found myself in since I launched my first business over 50 year ago," the Virgin Founder says in a recent Trinidad Guardian blog. "Stress and business go hand-in-hand, and that's not a bad thing – high-pressure situations can certainly be motivating – but too much pressure can be emotionally and physically damaging. I've found that the best way to manage stress is to find a good work-life balance."
Wellbeing in the workplace has become a hot topic – our latest Virgin Disruptors debate dealt with the issue too – but it's important that entrepreneurs don't neglect their own wellbeing. Here's Richard Branson's tips on establishing a healthy work-life balance…
1. Find a routine that works for you
"For some people achieving work-life balance depends on adhering to a strict routine: eat, sleep, exercise, repeat," he says. "However I don't have much of a set routine. I believe that flexibility is the answer for entrepreneurs. "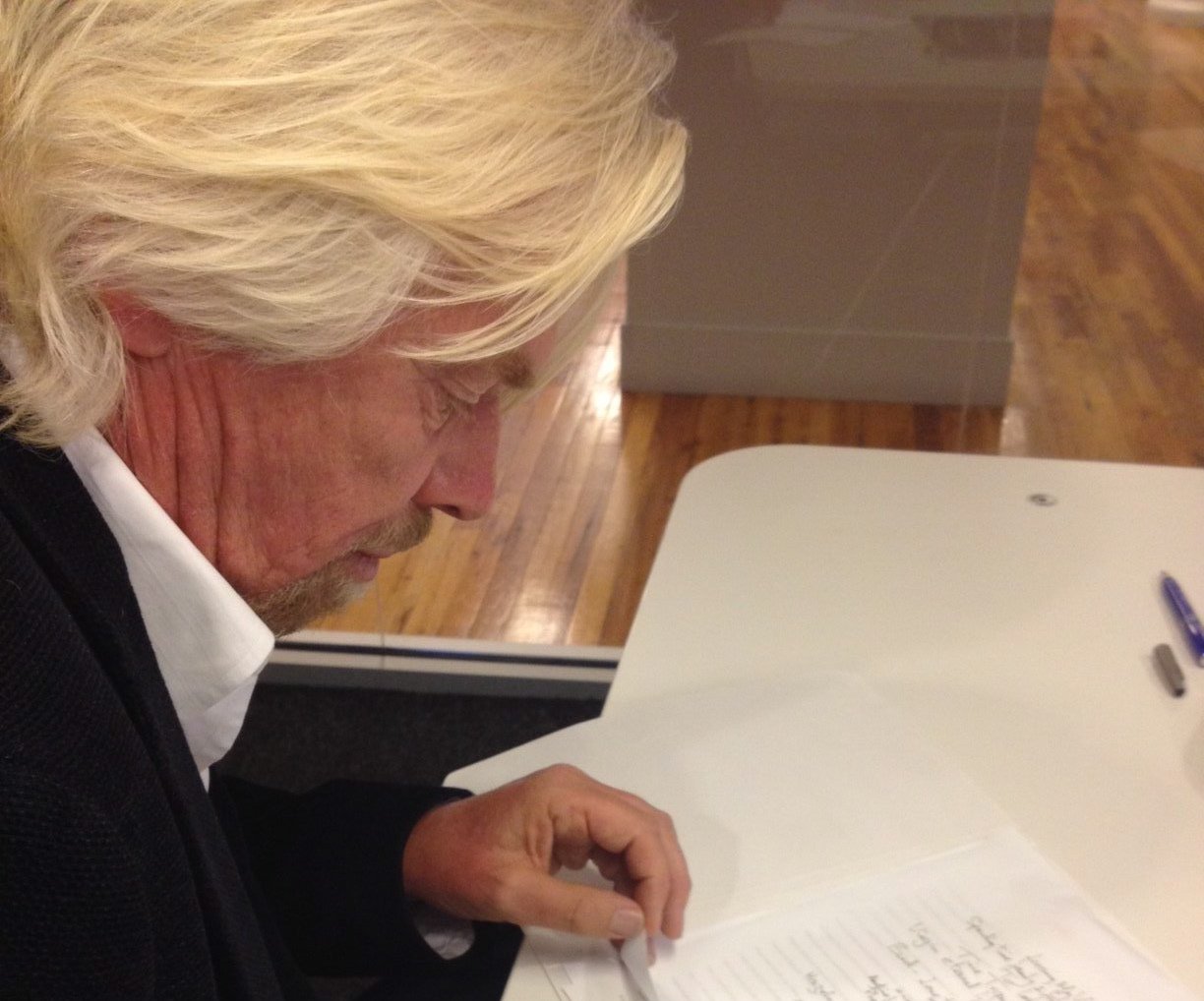 Image from Virgin.com
"You can never be certain what tomorrow will throw at you, so the ability to adapt and prioritise is incredible important. When a challenge presents itself, disrupting your plans, you need to be able to assess its importance and reorganise you to do list accordingly."
Branson notes the importance of multitasking for entrepreneurs, but also says that constantly shifting attention isn't always productive. "To set priorities and give myself the space to focus, I write down lists of tasks that I need to complete and when I need to complete them, then organise them based on their possible impact on the company."
Image by Jack Brockway
2. Ditch the guilt
As much as working on your business is important, you need time away from work too. Branson says to "ditch any guilt you might feel about stopping work", schedule some you time in your planner and "make this relaxation time a priority".
"I've found that it's not a good idea to dive straight into work when you wake up," he says, "so I dedicate my mornings to exercise and family time. It helps me clear my mind and energises me for the day ahead."
Image from Virgin.com
3. Have fun
Branson says that his one piece of personal advice for budding entrepreneurs is to have fun. "This is often underrated, but you are far more likely to succeed if you are enjoying yourself," he explains.
"If an opportunity doesn't excite me, and if it's not something through which I can make a difference in the world while having a lot of seriously creative fun, then I'd rather pass on it and move along to something else that does interest me."
Read more advice from Richard Branson on his Virgin.com blog.