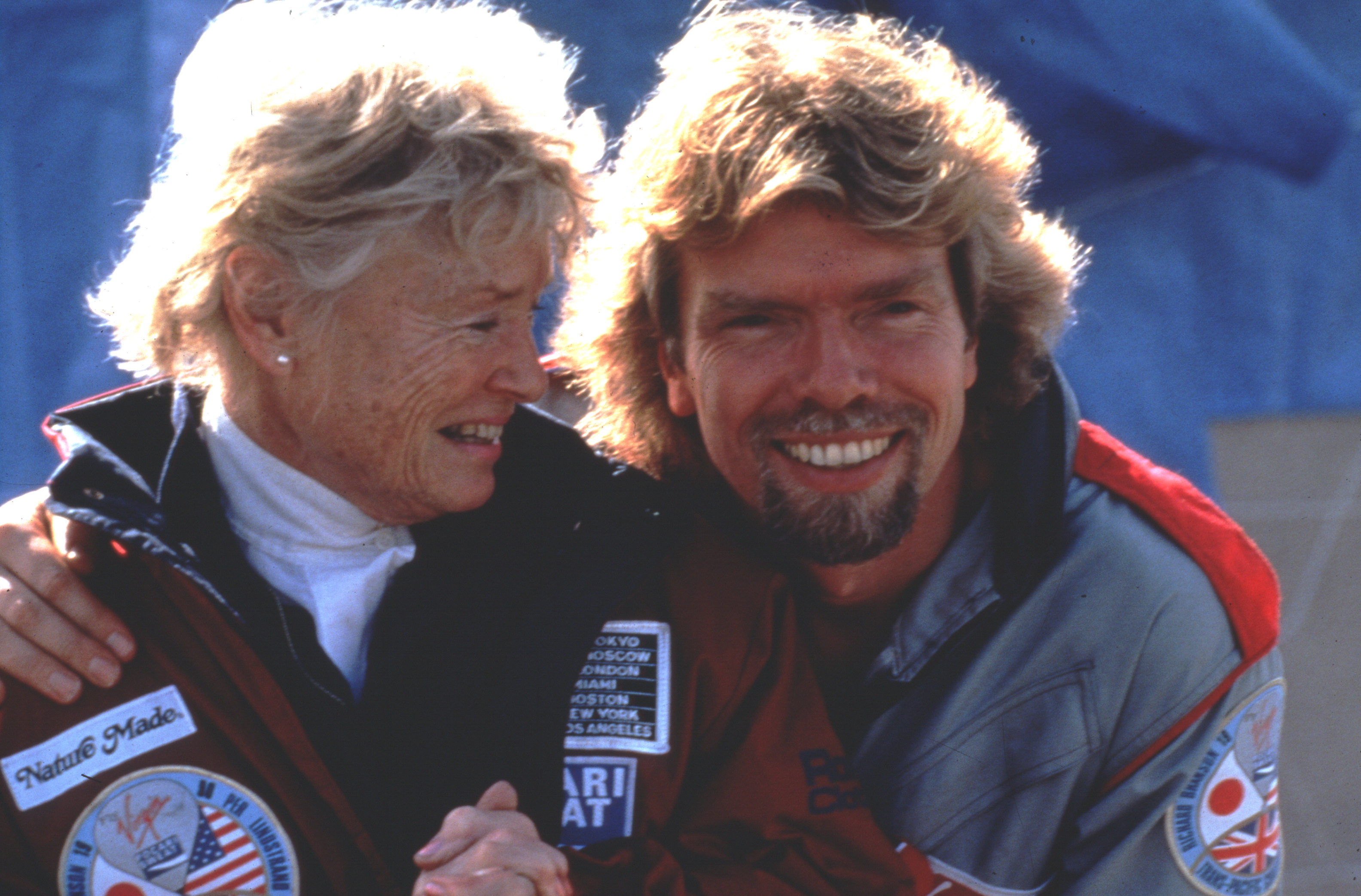 There are many figures that will have an impact on our approach to business. How we conduct ourselves, how we treat others and our general philosophy. Chief among these figures is often our parents. That has certainly been the case for Richard Branson, with his mother, Eve Branson, often being named as his biggest inspiration.
My mother has always been known for her incredible energy. As a girl she loved sports and dancing, and she was very outgoing. During WWII she worked for the Navy, and afterward became a stewardess, back when the job involved making sure that all the passengers were wearing oxygen masks on particularly high-altitude flights, wrote the Virgin Group Founder in a recent entrepreneur.com blog.
After she met my father, Edward Branson, a barrister, they settled in a small village in the English countryside. They were both generous with their time, energy and love, providing me with opportunities to succeed, along with a lot of freedom. I hope that the Virgin brand reflects the values they taught me.
So what exactly did Branson learn from his mother? Here are the five key lessons which he himself claims to have taken from his upbringing:
1. Live with no regrets
I'm often flabbergasted by the amount of time some people waste dwelling on their past failures, rather than directing that energy into new projects. My mother always taught me never to look back in regret, but to immediately move on to the next thing.
Our family budget was fairly tight when I was growing up, and I was always fascinated by her money-making projects, which were often craft-based, like building and selling wooden tissue boxes and wastepaper bins. If an item didn't sell, she tried something else.
2. Learn to survive - fast
There is a rather well-known story about Mum stopping the car on the way home from a shopping trip and telling me to find my own way home - about three miles through the countryside, and I was somewhere around five years old. She was punishing me for causing mischief in the back seat, but she was also teaching me a larger lesson about overcoming my disabling shyness and learning to ask others for directions.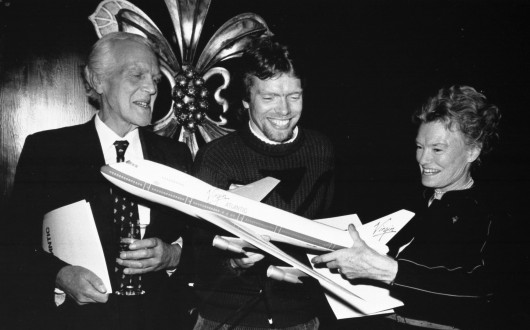 3. Put others first
There was always a focus on teamwork in our home - working in the garden, helping to prepare meals, cleaning up. I have two younger sisters, Lindi and Vanessa, and Mum always kept the three of us working hard. It certainly instilled a very healthy work ethic in me, as many of my staff would point out!
4. Keep your feet on the ground
When you start to become relatively well known, it can be easy to get carried away with your successes. (It can be especially hard to keep your head out of the clouds if you own a few airlines and have a taste for flying hot air balloons.) But Mum has always kept my feet firmly on the ground - metaphorically at least - partly because she knows me so well, and so she does not believe all the press.
5. Every day is a fresh chance
Mum has always seen every day as a fresh chance to achieve something new, fun and exciting. Even today, she is incredibly active, working very hard on all manner of projects - right now she is working on a memoir, and she recently published a children's book. We still have to fit our schedules around her plans.