Money exchange specialist Fourex is transforming the way people exchange, and donate, money.
The Co-Founders, Jeff Paterson and Oliver du Toit, have spent two years developing automated kiosks that accept unsorted coins and notes (that are both in and out of circulation) from over 150 currencies, and convert their value into British pounds, Euros, or US dollars.
The technology impressed so much that earlier this year, Richard Branson and his co-judges named Fourex the winners of the Pitch to Rich 2015 'New Things' category – an achievement that set them apart from over 2,500 entrepreneurs who also entered the competition.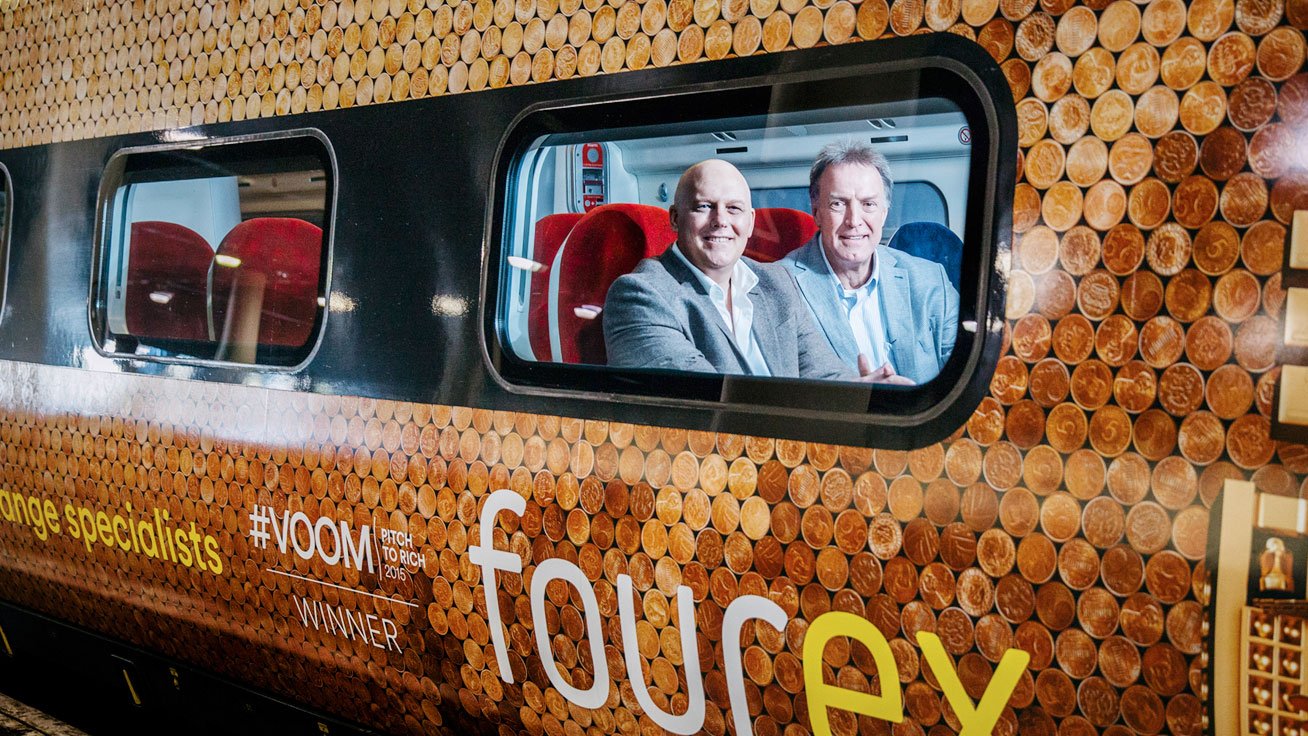 During Fourex's pitch, Richard Branson asked if the machines would allow people to donate the money they converted to charitable organisations and Jeff Paterson answered with a resounding yes. Through a simple and intuitive interface, people can donate their money – either the full amount or a specific amount they decide – to one of the six charities that Fourex has partnered with.
UNICEF, The Railway Children, Guide Dogs for the Blind, the London Transport Museum, Ellenor Lions Hospices and the UK Stroke Association are all available to donate to through the innovative kiosk. Check out how below.
Fourex launched their first currency-exchange kiosk in London Kings Cross Tube station on the 26th October and will be rolling out more in Blackfriars and Canary Wharf. The kiosks will also launch at Westfield Stratford and in due course, their Kent-based factory is expected to roll out a kiosk a day.
Fourex thinks that up to £3 billion in foreign currency coins and notes is being held on to by UK citizens. Their innovative machines make it possible to derive value from these coins and low value notes so they are hopeful that charities will benefit from people using their machines to donate.