"Always wear your invisible crown." From Egyptian queens to Grecian goddesses, the holy grail of youth and beauty lies well-hidden in ancient secrets and the cutting-edge innovations of modern science. Estée Lauder, for decades, reigned in the kingdom of beauty with her charming wisdom and passionate spirit for creative entrepreneurship.
Queens, New York. "You ask my age? I tell you, it simply doesn't matter."
"All great things begin with a vision.... a dream." Lauder was the daughter of immigrants, and the pursuit of the golden American dream took center stage early on in her life. Her uncle, John Schotz, was a chemist who specialized in producing his own skin-care formulas and herbal remedies. In the eyes of the young Estée, he was "a magician and a mentor", and she was swiftly drawn to find her own true path to success. In the name of the spirit of entrepreneurship, she transformed herself into a wannabe-alchemist in the quest for eternal youth, stirring and testing her own beauty elixirs.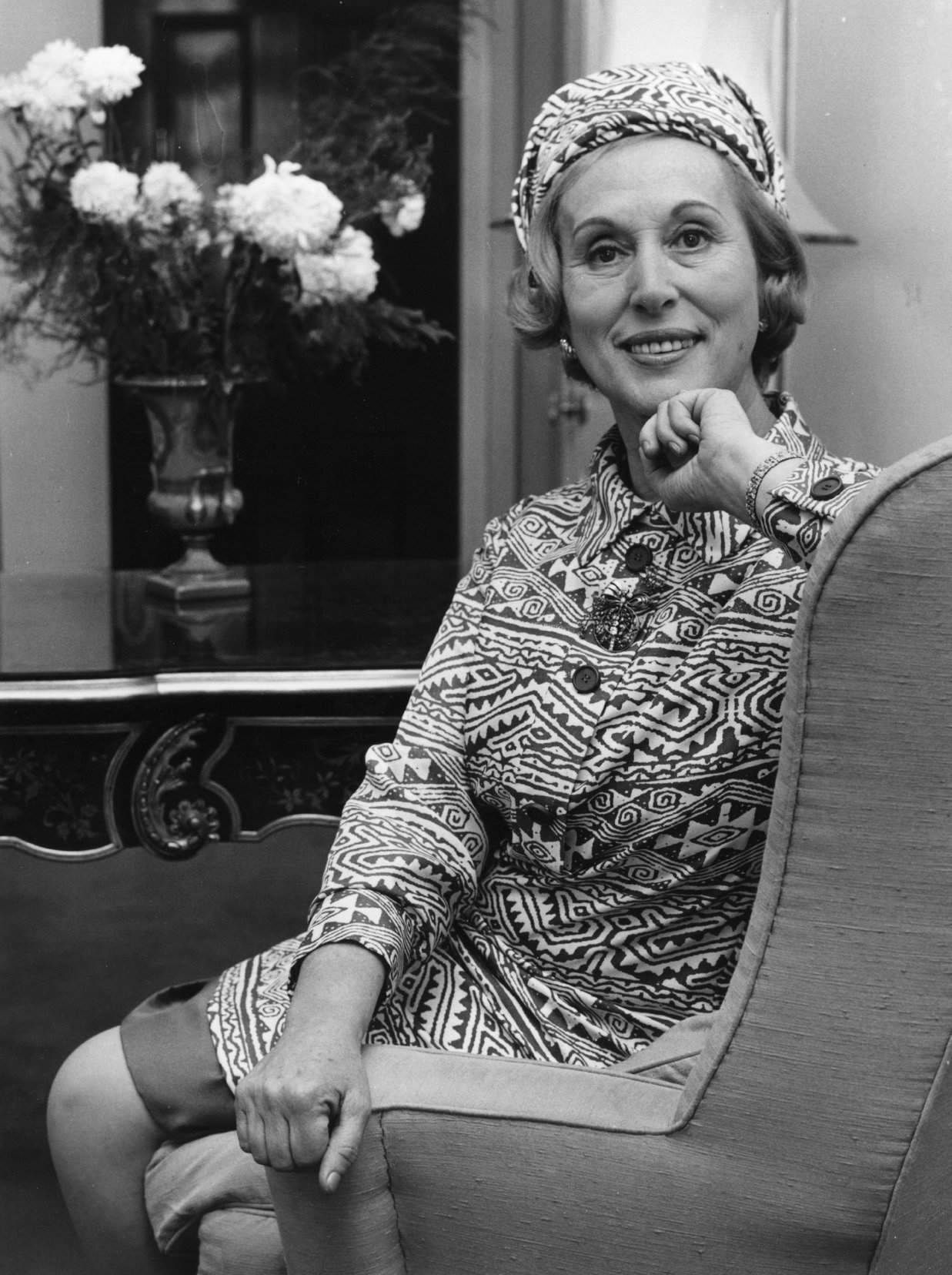 Estée Lauder discovered the art of being a creative mixologist long before the term became sexy. Natural beauty is undoubtedly precious, but the power to 'create beauty' was her niche. It all started in a tiny stable behind the family home, got upgraded to the stoves of Estee's kitchen and soon worked up all the way to a worldwide empire, currently valued at $32.1 billion.
So, who was the girl from Queens that dared to dream big and strived so hard to be ultimately transformed into the 'iron-lady' of the glamorous beauty world?
Estée Lauder was one of a kind. Early on, she discovered that she had one precious resource that would make all the difference – herself! She was a woman of edge and character, ambition and unwavering belief. She had a rare self-confidence and absolute trust in her instinct. She was a strategist at heart, with unstoppable drive to make her dream come true.
The intensity of her determination was such that in a way, there are no 'secrets' to her success. "I was a woman with a mission and single-minded in the pursuit of my dream" - her famous declaration sums-up the whole essence of her personality and thinking dynamics. Her crusade was targeted on shifting women's consciousness about the power of image and creating timeless beauty in a down to earth way.
The philosophy of epic entrepreneurs: J.R.D. Tata
"Empires are built on risk," she proclaimed, and marched straight ahead to unlock the gates that lead to the upscale and discerning clientele that she was aiming for. But, how was this possible? Someone might logically wonder considering her background and a woman's limited business potential back in that era. To put it simply, Lauder was legendary for not taking 'no' for an answer and never, ever giving up on her goals.
"I have never worked a day in my life without selling. If I believe in something, I sell it and I sell it hard." After myriads of efforts, in 1946, she managed to strike her first big deal with Saks Fifth Avenue in New York. Within two days, the entire stock was sold out, and from then on her ascent would be unstoppable. Soon, she evolved to become an archetype beauty guru, with a strong sense about the image of her company and the quality of her products. Supporting her line of action, she would say: "Never apologise for having high standards. People who really want to be in your life will rise up to meet them."
Confident that her products would conquer the European market, in 1960 Lauder launched her brand at Harrods in London. And then came elegant Paris, but with a twist...
That fragrance is a haunting element for the senses is no big secret.
Cleopatra, the legendary Queen of Egypt, was known for being a master in the art of seduction. She adored the aroma of roses, and that is precisely how she captured the heart of the Roman Emperor, Mark Antony. Fresh rose petals were abundantly covering the floors of her palace to a height of half a meter.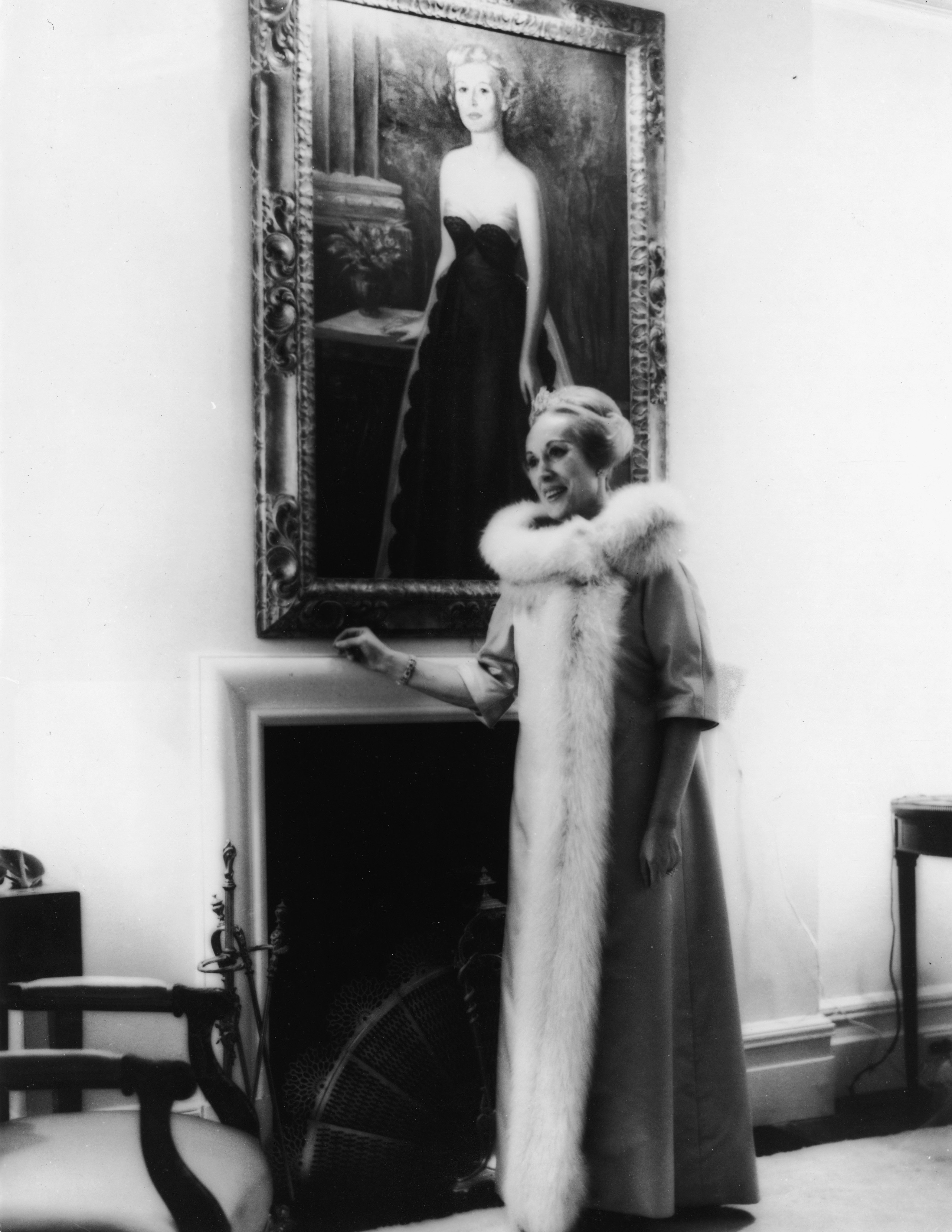 Legend has it that when the two of them met, the sails of her royal ship were drenched in rose water so that he would feel her captivating fragrance before he could even see the ship arriving.
Back to the sixties and Lauder's unbeatable tactics to enter new markets.... In Paris, Galleries Lafayette was persistent in not being interested in her line of products. Estée famously spilled on the floor her iconic Youth Dew fragrance and the intoxicating aromas of rose, jasmine and vetiver were released in the air, captivating the senses of buyers and prompting them to find out about her 'magic elixir'. Of course, she got her new deal and naughtily mused: "They later said I did it on purpose. I'll never tell!"
The philosophy of epic entrepreneurs: John D. Rockefeller
Love and endless passion for her work were the constant beacon that guided her journey. Lauder's story is an iconic example of courage and dynamism through the struggles that entrepreneurship often entails. Many times, she had to break through the walls of resistance that she faced upon her path, but to her it was all worth it: "When I thought I couldn't go on, I forced myself to keep going. My success is based on persistence, not luck."
The brilliance of her business style shines through the fact that she was conscious that what she was selling was far more than beauty products, but an elegant and liberating lifestyle. Being a woman, she related to practical reality and broke down the taboos around a woman taking care of her beauty on a daily basis. Her ad campaigns were carefully curated to portray the image of women that could be seen as role models. Importantly, she knew the art of persuasive story-telling, holding the power to create dreams in women's fantasy. Lauder proved to be her own star publicist, a creative brand strategist and talented marketeer by instinct. From her famous pale blue packaging and golden elements of sophistication to baptising her products in ways that would capture client's imagination and arouse their interest. Estée Lauder's strategy was all about creating a 'signature'.
The philosophy of epic entrepreneurs: Thomas Edison
An empire can be built upon a single distinctive element. For Lauder it is said that she built an empire on her 'touch'. She understood the importance of personal connection and throughout her career, she would stand by the counter, caring for and touching her customers to demonstrate her products. She loved nothing more than transforming a woman's appearance, offering bits of advice along the way, sometimes on a more personal and endearing way: "Look for a sweet person. Forget rich!"
At the end of the journey, the most precious treasure awaits. Everything that Estée Lauder ever truly was, and her most daring promise to die hard dreamers of all times, are hidden in just a few words: "If you push yourself beyond the furthest place you think you can go, you'll be able to achieve your heart's dream."
​​This is a guest blog and may not represent the views of Virgin.com. Please see virgin.com/terms for more details. Thumbnail from gettyimages.